MATIC Explodes Into Top 100 Coins After Whopping Rise of 1,200%
MATIC, the native token of Matic Network [MATIC], a developer of Layer 2 scaling solution, has been seeing a major rise in its price in the last few days, jumping by almost 90% today. Moreover, since its lowest point on May 9, the price skyrocketed around 1,200%.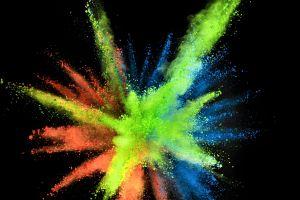 At pixel time (09:52 UTC,) MATIC trades at USD 0.039223, or almost 85% higher than 24 hours ago. It's also up by 306% in the past week. Its market capitalization reached almost USD 85 million and the coin is ranked 72nd by this measure.
MATIC price chart:

Matic has been quite active in the community, and it has made several announcement in a short amount of time, all of which might have contributed to this major pump. Its popularity is rising, which is evident on social networking sites, particularly on 4chan.
Just yesterday, it posted on its official Twitter account that "Matic Network has officially joined Binance Info's transparency initiative", which was very well received among its supporters.
On May 11th, the announcement came that "Nuo [a decentralized lending platform, backed by Consensys Ventures] to become one of the first lending platforms to implement faster Plasma Exits on Matic sidechains" and "this will be a huge upgrade in user experience."
Three weeks ago, it tweeted that Coinbase Ventures, the venture fund of major crypto company Coinbase, has become its seed investor.
This is also the time when pumping accusations were raised:
Meanwhile, Matic has important events planned for near future as well, such as plasma implementation, plasma cross-asset swaps, proof of stake validator (all three scheduled for June 30), and the Matic Network Mainnet launch, estimated on September 30.
As a reminder, Matic was launched through Binance Launchpad about a month ago, with almost 98% of the token's trading volume coming from the Binance exchange in the trading pairs of MATIC/BTC, MATIC/USDT, and MATIC/BNB. Matic Network also offers their own wallet, called Matic Wallet, as well as a product called Dagger that brings two types of real-time news to its users: latest and confirmed.
People have also noticed the success of certain coins launched on Binance Launchpad (CELR is up 127% in the past week, FET is up 120%, BTT - 66%), though other coins have been rising as well, such as HOT jumping by 22% today and 58% in the past week.
---