Maker Accepts USDC as a Collateral, Becomes 'Less Trustless' + More News
Crypto Briefs is your daily, bite-sized digest of cryptocurrency and blockchain-related news – investigating the stories flying under the radar of today's crypto news.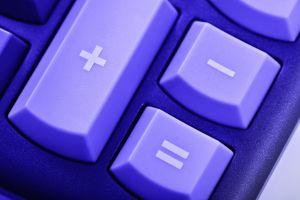 DeFi news
As a result of an Executive Vote held today, MKR holders have accepted USD Coin (USDC) as a new collateral asset in the Maker Protocol, says the announcement. 82% of MakerDAO community has voted for adding support for USDC, a stablecoin pegged to the USD and managed by Circle and Coinbase, as an alternative collateral and an emergency measure to help mitigate the liquidity risk. According to a community thread, which includes a list of pros and cons connected to this move, MakerDAO's Foundation Dev Team had also discussed this matter in a call today. Ryan Sean Adams, the founder of crypto asset investment company MythosCapital, commented that Maker is still trustless, but "less trustless than before."
Institutional digital asset security platform Fireblocks has announced an integration with decentralized finance (DeFi) lending platform Compound with USD 163 million in interest-earning assets across 8 markets. According to the emailed press release, thanks to this partnership, institutions like market makers, hedge funds, and exchanges can deploy assets onto Compound.
The founder of crypto lender BlockFi, Zac Prince, said that shifts in the institutional lending markets have created opportunities that expand their margin. Starting on April 1st, the company is raising its Interest Account rates as follows:
- BTC Tier 1, 0-5 BTC, 6% APY (Annual Percentage Yield)
- ETH Tier 1, 0-500 ETH, 4.5% APY
- GUSD and USDC rates will stay the same at 8.6% APY
Regulation news
The central Bank of Russia's legal head has spoken out about cryptocurrency regulation as the country continues to wait on its first piece of crypto-specific legislation, a bill entitled "On Digital Assets." The bank's chiefs are known crypto-skeptics, but the bill's authors had recently spoken of their hopes of reaching a compromise between hard-liners in the bank and industry officials who are pro-crypto. Speaking to Interfax, the bank's Alexei Guznov said he remains opposed to the notion of giving any kind of legal status or recognition to cryptocurrencies and stated, "The position of the Central Bank [on crypto] remains unchanged."
The new South Korean cryptocurrency-specific legal amendment that will require crypto exchanges in the country to obtain operating permits from a financial regulator was promulgated today, receiving a final rubber stamp from the president's office. Per a report from Newsis, The move means that the law will come into effect on March 17, 2021 – although exchanges will be given an additional six months' grace period to get their information management systems up to the regulator's required levels.
Legal news
The Cardano Foundation has announced that their former research partner and a fintech think tank, the UK-based Z/Yen Group Limited, has initiated legal proceedings against the foundation, which relate to an alleged agreement between the two parties, dated July 2017. The agreement was terminated by the foundation for a number of reasons, says the announcement. It adds that the foundation fully rejects the claims but includes no specific details, stating that no further information will be given while proceedings are in progress.
Adoption news
Exchanges news
Gate.io has said that the annual interest rate of its tether (USDT) lending orders has dropped to 10%. In the emailed announcement, the company explained that the number of orders for USDT lending has increased significantly amidst the recent market fluctuations, which resulted in record-low annual interest rate for USDT lending. It added that the interest rate generally fluctuates between 20% and 40%, but it also surged to 72% in the past during extreme market volatilities.
Coronavirus news
Cybercriminals are disguising a ransomware as a coronavirus app for Android – coronavirusapp.site, reports Techradar, citing security researchers from DomainTools. Once installed, the app asks for many permissions, including those to enable accessibility settings and activate the lock screen, saying it needs them to deliver notifications, but once the victim is forced to change their phone's lock screen password, the criminals demand a USD 100 in bitcoin payment to decrypt data, threatening to delete everything in 48 hours. Luckily, says the article, the CovidLock ransomware is old and, to protect oneself against it, Android users should set a password on their phones to unlock the screen.
---