LG CNS Blockchain-powered Sales Up 12%, More Projects Planned for H2
Industry 4.0 and blockchain technology-related sales have helped boost the sales performance of LG CNS, the IT services arm of the LG Group – despite an overall drop in profits caused in part by the coronavirus pandemic.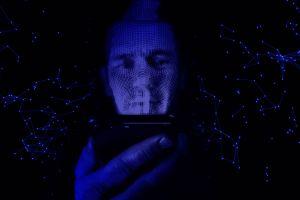 Per media outlet Seoul Kyungjae, LG CNS reported a drop in sales of over 1% overall, but a year-on-year rise of 12% in industry 4.0 and blockchain-related products and services sales in the first half of the current financial year.
The media outlet quotes LG CNS as stating that the 12% rise was "thanks to the successive release of new services despite the bad news brought in by COVID-19."
The firm has recently begun commercializing facial recognition payment services that make use of blockchain technology – and has even been trialing payments in its own token, again using facial recognition technology.
It has also been working with the state-back education broadcaster EBS on an industry 4.0-powered distance learning platform since April 2020.
The firm stated that it intends to push ahead with more blockchain commercialization efforts in the second half of FY2020.
LG CNS is working on a number blockchain pilot projects with the Ministry of Science and ICT and the state-run Korea Internet & Security Agency (KISA), pertaining to food safety data, electric vehicle battery management and autonomous vehicles.
The company is also working with the Ministry of Public Administration and Security on developing blockchain-based distributed identification (DID)-based ID cards for civil servants.
Seoul Kyungjae quotes a researcher at DB Financial Investment as stating that the future for all companies involved in "accelerated digital transformation" is "very bright," despite a virus-fuelled economic slowdown that has blighted most industrial sectors in the country.
---