How to Buy Dash 2 Trade Token – Step-by-Step Guide for Beginners
Disclaimer: The Industry Talk section features insights by crypto industry players and is not a part of the editorial content of Cryptonews.com.
Dash 2 Trade is an innovative new crypto analytics platform that offers an array of valuable tools that help streamline the trading process. Investors can get their hands on D2T, Dash 2 Trade's native token, at a significant discount through the presale phase – providing a pathway towards sizable returns in the future.
With that in mind, this guide details how to buy Dash 2 Trade tokens today before providing a comprehensive overview of what the platform is and how it can help market participants make more effective trading decisions.
What is Dash 2 Trade?
Dash 2 Trade is a brand new crypto analytics ecosystem, comprising an array of valuable crypto tools and features designed to streamline the trading process.
Given the rapid expansion of the crypto market in the past few years, the need for accurate and reliable analysis systems is more significant than ever – and Dash 2 Trade looks set to meet this need. The project's presale raised around $500,000 in its first 24 hours after going live and has already raised almost $7.5 million.
Within Dash 2 Trade's platform, users can benefit from a wide range of services, including regular trading signals, on-chain analysis tools, social sentiment indicators, trading competitions, and even a strategy backtesting tool.
The exciting thing about Dash 2 Trade is that all of these features are suited to both beginners and experienced traders, ensuring there's something for everyone.
We'll explore these services in detail later in the article, but for now, it's important to note that the Dash 2 Trade ecosystem is powered by D2T.
This ERC-20 token has the potential to become the best crypto to trade since those wishing to access Dash 2 Trade's most advanced features must pay a monthly subscription fee that is denominated in D2T.
Dash 2 Trade's team is currently hosting a crypto presale, which allows investors to acquire D2C tokens at a discount before they're listed on centralized or decentralized exchanges. Let's take a closer look at this presale, explicitly focusing on the investment process.
How to Buy Dash 2 Trade – Full Tutorial
Those looking to buy Dash 2 Trade can do so through the ongoing presale. Presales are a popular way for new crypto projects to raise capital and generate momentum ahead of any proposed CEX or DEX listing.
At the time of writing, D2C tokens are priced at just $0.0513. So, without further ado, detailed below are the five quick steps investors must take to buy Dash 2 Trade tokens today:
Step 1 – Create a Crypto Wallet
The first thing investors must do is set up a crypto wallet. These wallets are designed to store cryptocurrency safely, although it's crucial that the chosen wallet is able to support ERC-20 tokens – as this is the token standard used by D2C.
There are many wallets with this functionality, although we recommend using MetaMask, as it's free to use and can be set up in minutes. To get a MetaMask wallet, head to the official website and click 'Download'. Choose the appropriate operating system on the following page and follow the on-screen instructions.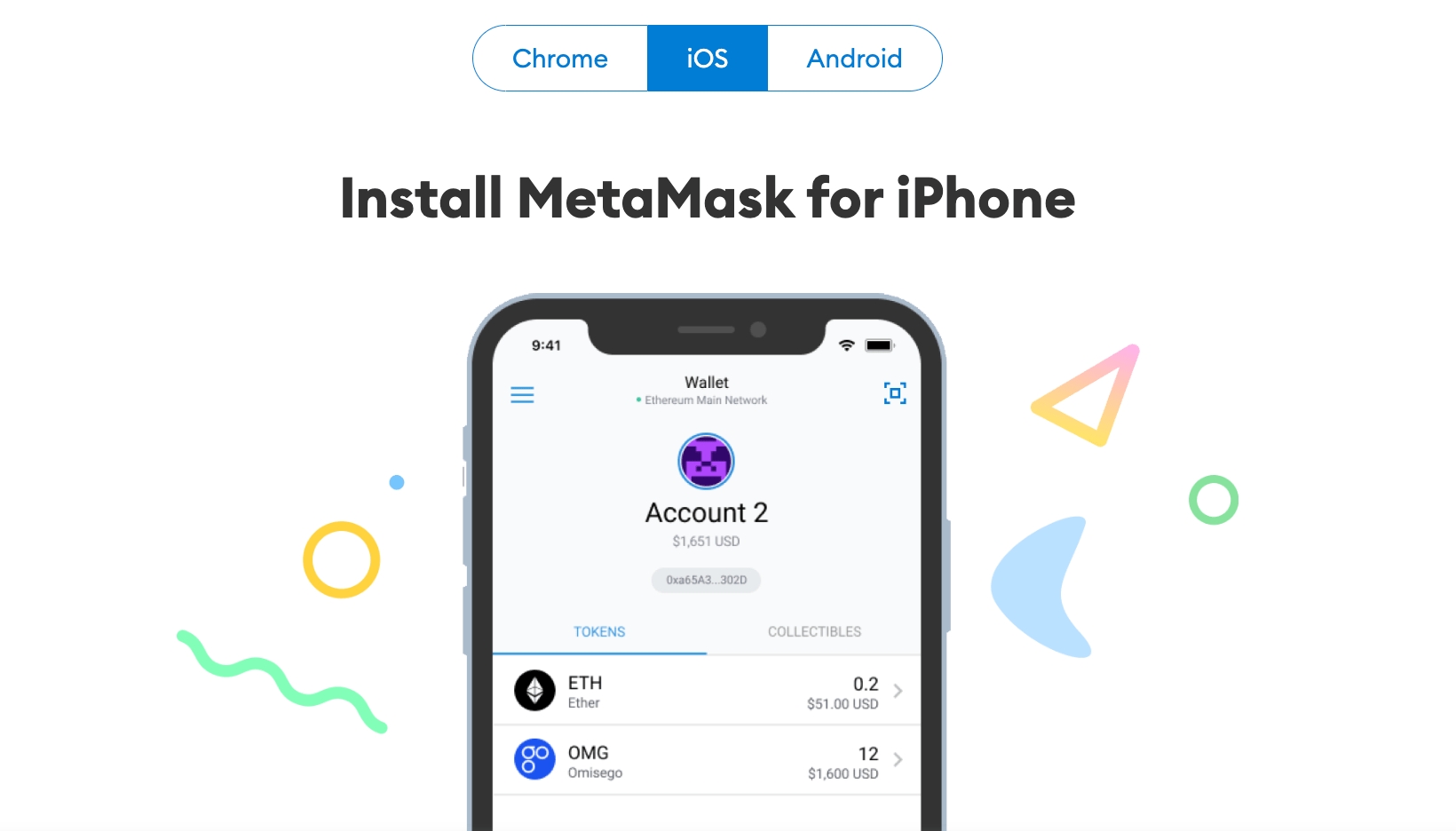 Step 2 – Acquire ETH or USDT
Investors must then acquire some Ethereum (ETH) or Tether (USDT), as these are the tokens used to exchange into D2T. These digital currencies can be bought using most top exchanges and then transferred to the wallet created in Step 1.
Alternatively, investors can buy ETH directly through the Dash 2 Trade website. Dash 2 Trade's team has partnered with the payments gateway Transak, meaning that investors can obtain ETH using a credit/debit card or bank transfer.
Step 3 – Connect Wallet to Presale Dashboard
Head to Dash 2 Trade's website and click the 'Connect Wallet' button. A pop-up box will appear, in which investors can choose their wallet provider and link their wallet to the presale dashboard.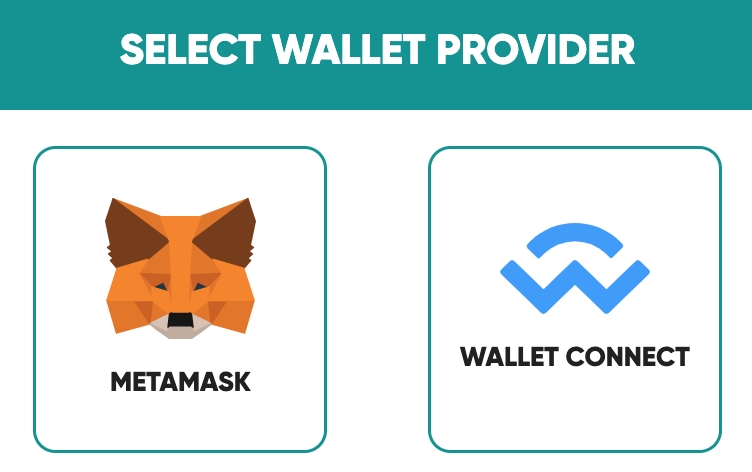 Step 4 – Buy Dash 2 Trade Tokens
An order box will appear on-screen, in which investors can choose whether to make the exchange using ETH or USDT. Investors must also decide how many D2T tokens they'd like to obtain – the minimum investment threshold is 1,000 D2T. Once everything has been double-checked, follow the instructions to confirm the exchange.
Step 5 – Claim Dash 2 Trade Tokens
Once Dash 2 Trade's presale has ended, there will be a Token Generation Event (TGE), which is when the tokens are actually created. Following this, investors can claim their purchased tokens by clicking the 'Claim' button on Dash 2 Trade's homepage.
A Closer Look at Dash 2 Trade
Now that we've highlighted how to buy Dash 2 Trade, let's take a closer look at what the platform actually offers. In simple terms, Dash 2 Trade is a crypto analytics platform that provides an array of tools and features designed to streamline the trading and investing process.
Due to the valuable nature of these features, Dash 2 Trade has emerged as one of the cryptos with the most potential since the need for these features is a significant pain point within the market at present. There are no platforms that offer all the necessary analytics tools in one place – yet Dash 2 Trade does.
In terms of the tools themselves, Dash 2 Trade's ecosystem contains the following:
Regular trading signals from a heavily-experienced team
Social sentiment indicators for identifying trending cryptos
Bespoke presale scoring system
Instant listing alerts for new CEX/DEX listings
On-chain analysis that highlights 'whale transfers'
Trading competitions for users
Comprehensive strategy builder with fully-fledged backtesting capabilities
Combining all these tools creates an extremely valuable platform that can help traders navigate the ever-growing crypto market effectively. Dash 2 Trade's services will enable traders to create watchlists and identify coins with significant potential, empowering them to make more effective investment decisions.
D2T Tokens – The Heart of Dash 2 Trade
Dash 2 Trade is powered by D2T – the ecosystem's native ERC-20 token. According to Dash 2 Trade's whitepaper, this token has several essential use cases within the platform. However, its primary use case is enabling holders to access Dash 2 Trade's advanced tools and features, which are reserved for members of the 'Starter' and 'Premium' tiers.
Since D2T acts as an 'entry pass' to these tiers, it looks likely to become the hottest crypto to buy for those interested in upping their trading performance. The Starter tier requires a monthly membership fee of 400 D2T, whilst the Premium tier costs 1,000 D2T per month.
Alternatively, investors can utilize the Free tier to get an idea of what Dash 2 Trade can offer. This tier offers a selection of basic tools and features, yet it is designed to act as a 'trial' for the paid tiers – as these are the ones that contain the most beneficial perks.
A final point to note on Dash 2 Trade is that the development team has been KYC-verified on CoinSniper, and the smart contract code has been thoroughly audited by SolidProof – providing a high degree of credibility to the project.
Those looking to learn more about Dash 2 Trade's features can do so by joining the official Telegram channel.
Is Dash 2 Trade a Good Investment? Key Points
Like most new cryptocurrency projects, Dash 2 Trade looks to offer something different, ensuring it stands out within the ultra-competitive crypto market. With that in mind, detailed below are some of the main reasons why Dash 2 Trade could represent a good investment opportunity:
World-Class Analysis Tools
The platform's suite of world-class tools and features is one of the key justifications for Dash 2 Trade being a stellar investment opportunity. These days, investors looking for the best crypto to buy on the dip must use numerous platforms and data sources to inform their decisions, which can complicate matters.
Dash 2 Trade offers a much more streamlined solution by providing trading signals, on-chain analysis, strategy testing, and sentiment indicators in one platform. This means traders don't need to go anywhere else to conduct their asset research.
Huge Price Potential
Since D2T tokens are inextricably linked to the Dash 2 Trade platform, their value will naturally rise as the platform expands. Given the growing need for Dash 2 Trade's features, this expansion could be rapid – meaning an investment in D2T could prove fruitful.
Due to this, D2T is undoubtedly one of the top cryptos to watch in the months ahead, especially if the development team obtains some major CEX or DEX listings. If this occurs, it'll significantly increase liquidity and accessibility – which are two of the major catalysts for price momentum.
Rewards Potential Through Trading Competitions
One of Dash 2 Trade's most exciting features is its trading competitions. Members of the Premium tier can access these competitions through an exclusive Discord server, with regular D2T-denominated prizes given to competition winners.
Naturally, this feature will appeal to experienced traders, as it could supply another income stream. Furthermore, these competitions also enable traders to network, providing scope for collaboration and more effective trading.
No Tax on Trades
Finally, D2T could be a good investment since the development team has opted to make transactions tax-free. Since there's no tax on buy or sell transactions, this reduces the barriers to entry for traders, helping boost liquidity massively.
The majority of the best long-term crypto projects offer tax-free trades, as it makes tokens more appealing to scalpers and day traders. Although this aspect of the token may not be relevant during the presale phase, it will likely be crucial to D2T's price potential.
Dash 2 Trade Price Action – What to Know
Like many of the best cryptos under $1, the Dash 2 Trade project has been introduced via a presale phase. This means tokens are sold directly through the Dash 2 Trade website, meaning they are not publicly listed on exchanges yet.
Presales are a popular way for new projects to generate capital, and development teams tend to offer tokens at a discounted rate to entice investment.
This is the case with Dash 2 Trade, as investors can purchase tokens for just $0.0513 during stage three of the presale.
The presale was originally meant to last for nine presale phases but has been cut short much ahead of schedule with the developers ready to bring the protocol to market sooner than anticipated.
With the wider crypto market in chaos following the fall of FTX, investors and traders are crying out for tools and platforms that help them invest with confidence and maximize profit potential, with Dash 2 Trade a prime example of that.
The presale is now running for only four stages and while there was originally set to be 665 million tokens allocated, there are now just 262.5 million allocated for the presale - with 150 million of those already sold.
The final stage will see tokens sell for $0.0513, with a hard cap of around $13.5 million and no vesting period on presale tokens.
Dash 2 Trade Price Forecast
The minimum number of D2T tokens that investors can purchase through the presale is 1,000.
Owning 1,000 D2T tokens enables investors to access the Premium tier of the Dash 2 Trade ecosystem and puts them in line to benefit from any future price increases.
Many of the best IEO cryptos get their start through a presale phase and then become listed on CEXs and DEXs. This appears to be the approach that Dash 2 Trade's team is taking, as the project's roadmap notes plans for an exchange listing drive in Q1 2023.
The project has already confirmed listings with LBank and BitMart and more exchange partnerships are expected to be announced in the coming weeks.
A common theme with new token listings is that price rises almost immediately. This is due to several factors, including increased accessibility and pent-up demand from those unable to invest during the presale phase. Naturally, this is great news for early investors, as they can often generate triple-digit (or quadruple-digit) returns.
Ultimately, there's no way to accurately estimate Dash 2 Trade's future price due to it being so early in the project's lifespan. However, given the success of previous major token listings like Tamadoge and Battle Infinity, risk-seeking investors may wish to get involved for the chance to generate market-beating returns.
The Verdict?
In conclusion, this guide has covered everything investors need to know when buying Dash 2 Trade tokens, ensuring purchases are made as quickly and safely as possible.
At the time of writing, Dash 2 Trade tokens are still available for $0.0513 – the lowest price that investors will now be able to acquire them.
Due to the collapse of FTX the developers will now bring Dash 2 Trade to the market much sooner than anticipated, with crypto investors crying out for a tool that can help them invest with confidence and maximize treading.
FAQs
How do I buy Dash 2 Trade tokens?
Investors can buy Dash 2 Trade tokens via the project's presale phase, which is accessed through the official website. To make the purchase, investors must set up a crypto wallet compatible with ERC-20 tokens and acquire either ETH or USDT – as these are the currencies used to facilitate the exchange.
What is the price of Dash 2 Trade?
The current price of Dash 2 Trade is $0.0513 during the fourth stage of the presale. There will be only one more presale stage before the D2T token hits the open market on exchanges.
Is Dash 2 Trade a good investment?
There's a growing belief that Dash 2 Trade could be a stellar investment opportunity since the platform solves a central pain point within the trading community. Currently, no platform offers all of the required tools and features in one place – and Dash 2 Trade aims to meet this need through its innovative ecosystem.
What is the total supply of Dash 2 Trade tokens?
The total supply of Dash 2 Trade tokens is one billion. An allocation of 262.5 million is available during the presale, with more than 150 million of those already sold. The remainder will be used for the private sale, talent acquisition, liquidity, competition pool, and project growth fund.
---