14 Best Cryptos Under $1 to Invest in Today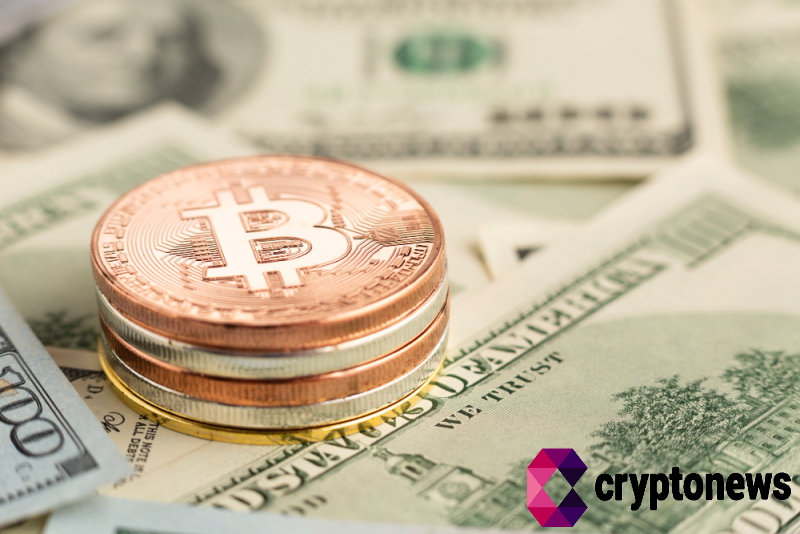 Disclaimer: The Industry Talk section features insights by crypto industry players and is not a part of the editorial content of Cryptonews.com.
Many crypto projects in this marketplace have a sizable token supply.
This means that oftentimes, it is possible to purchase a large number of tokens without needing to invest a large amount of capital.
In this guide, we discuss the best cryptos under $1 to consider buying today to take advantage of the current bear market.
The Best Crypto Under $1 to Buy Right Now
We identified the following low-priced crypto projects to keep an eye on in the current bear cycle.
Wall Street Memes - With the promise of substantial long-term gains backed by an unwavering community of more than a million, the Wall Street Memes token is an attractive crypto under $1. It has raised over $25 million in just a few months.
Bitcoin BSC - Bitcoin for $0.99 on a powerful, eco friendly, low cost BNB Smart Chain engine, the presale raised $3.5 million in just over 2 weeks and offers staking rewards estimated at 145%.
yPredict - AI-powered tool that will provide data, analytics and predictive models for crypto traders and investors. Also has an AI-powered content editing tool for medium and large companies. - more than $3.5 million raised in its presale.
Chimpzee - Another green crypto project, Chimpzee allows users to save wildlife and fight climate change while earning a passive income. Around $1.3M now raised in the presale.
Scorpion Casino - Crypto casino that allows all users to earn from staking pool with up to $10,000 available daily. More than $700k raised in the token presale so far.
BTC20 - Inspired by Bitcoin, this new crypto project aims to create a self-sustaining platform that will provide consistent staking rewards for investors. Presale sold out.
XRP - Popular crypto that could revolutionize the global payments and financial system due to its rapid speed and low fees.
Cardano - Energy-efficient crypto that allows for fast and scalable dApp building. Long been one of the most popular cryptos to invest in.
Dogecoin - Leading meme coin with large market cap and mainstream name recognition, prone to volatility but still available at a huge discount from its all-time high.
Shiba Inu - 'Doge Killer' meme coin with much wider utility and a large market cap, although its huge supply means per token price is tiny.
Cronos - Utility token for leading crypto exchange Crypto.com, which is one of the biggest, safest and most popular in the space.
Decentraland - Leading metaverse and play-to-earn game that has attracted massive investment and interest from global brands and financial institutions.
The Graph - Indexing protocol for querying data, which powers many dApps in DeFi and Web3, with anyone able to build and publish open APIs.
Basic Attention Token - Token that allows customers to earn for watching adverts and advertisers to get a more engaged viewership.
The best cryptocurrency under $1 to buy will vary depending on the investor's risk appetite and long-term goals.
Therefore, in the following sections of this guide, we analyze the most undervalued cryptos listed above in great detail to enable investors to make an informed decision.
Analyzing the Best Cryptocurrency Below $1
Building a portfolio of crypto assets with a cost price of under $1 can be advantageous for many reasons.
After all, investors can gain exposure to many different projects with a modest amount of investment capital, while at the same obtaining a sizable number of tokens.
Below, we analyze and rank the best cryptos under $1 in the market right now.
1. Wall Street Memes - Community-Backed Crypto Under $1 With Strong Investor Appeal
Navigating the sea of cryptos can be challenging when seeking promising coins under $1. A bright prospect emerges in the 2023 wave of meme coins - Wall Street Memes' token, $WSM. Launched via presale in late May, this token is offered at a mere $0.0337, making it a potential candidate for lucrative investments in cryptos under $1.
The wider crypto community appears to agree, with the WSM presale reaching over $25 million in investment since it launched.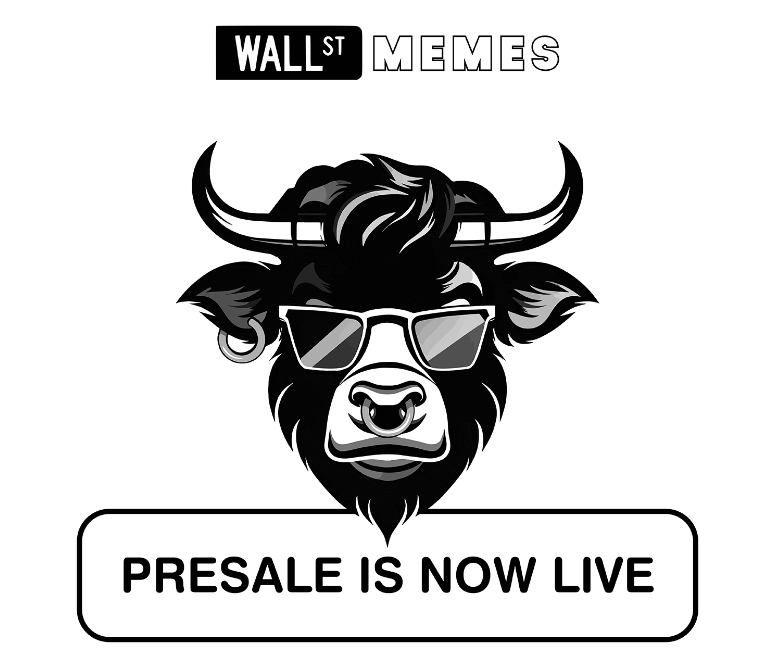 Wall Street Memes is a familiar player in the digital space. Their creators already have set a foothold in the NFT sector via its Wall St Bulls NFT collection. It has gathered a following of over a million users across various social media platforms, giving it strong community backing.
The blend of a formidable online presence and a past successful Ethereum NFT collection cements its potential in the bustling crypto market.
The spirit of investing in undervalued assets with high potential, akin to the GameStop and AMC bull runs of 2021, fuels the meme coin trend 2023. Wall Street Memes seeks to leverage this momentum, fueled by its existing community and backed by its successful Ethereum NFT collection.
The company's strategic tokenomics, intending to avoid the past mistakes of some meme coins, involve a total supply of two billion $WSM tokens, with 50% distributed during the presale. The rest would be split between community rewards and exchange liquidity, ensuring the supply doesn't overwhelm the market.

Notably, even notable personalities like Elon Musk have interacted with Wall Street Memes' content.
Additionally, Wall Street Memes organized a $50,000 airdrop for its community to celebrate this launch. For updates, investors are encouraged to join Wall Street Memes' social channels, which can be found on its Linktree page.
However, like any investment, prospective $WSM investors should consider the high-risk-reward nature of meme coins, acknowledging their propensity for strong trends in either direction. This makes $WSM a high-risk but promising contender in the search for top cryptos under $1.
| | |
| --- | --- |
| Hard Cap | $30,577,000 |
| Total Tokens | 2 Billion |
| Tokens available in presale | 1 Billion |
| Blockchain | Ethereum |
| Token Type | ERC-20 |
| Minimum Purchase | 100 tokens |
| Purchase Type | USDT, ETH, BNB, Card |

2. Bitcoin BSC - Bitcoin Replica for $0.99 on the Next-Gen BNB Smart Chain With 145% APY
If you are looking for the very best token for under a dollar, then Bitcoin BSC (BTCBSC) is undoubtedly one of the best out there. It trades for $0.99 throughout its presale, with 6.125 million tokens available for a hard cap of just over $6 million. Thus far, this token has nearly fulfilled its $3.96 million soft cap with a $3.5 million raise.
This is a BEP20 PoS token that is currently offering estimated yields of 145%. Aside from its staking yields, there is a good case to be made for this penny crypto experiencing explosive returns in 2023 and beyond.
Bitcoin replicas are doing well right now, coins that take the theme and tokenomics of Bitcoin but place them on a much more powerful blockchain. BTC20, another Bitcoin replica, enjoyed an upside of 600% recently, after completing its presale within 3 months.
Bitcoin BSC offers even more utility than BTC20, which is derived from the Ethereum blockchain as opposed to the BNB Smart Chain. The BNB Smart Chain is fast, low cost, eco friendly, and maintained by the world's largest exchange - Binance.
It can process thousands of transactions per second, in contrast to Ethereum (15) and Bitcoin (7). So it's not just technically superior to Bitcoin's deprecated PoW ecosystem, but better than the majority of other blockchains and forks, including Etherum, Bitcoin Cash, Bitcoin Gold, etc.
Rewards are released at 10 minute intervals over a period of 120 years, following the same schedule as Bitcoin but removing the mining industry entirely, which had a large series of negative consequences for Bitcoin, such as the harmful environmental impact.
While this BTC replica might not reach $27,000, the current price of BTC, it could certainly see 10x over the coming months. The campaign has undergone a smart contract audit (the code is clean) and the founders have not kept any of the token supply to themselves.
For more info, check out the socials (Telegram and Twitter), alongside the Whitepaper, which should definitely be read prior to investment.
| | |
| --- | --- |
| Presale Started | 5 September 2023 |
| Purchase Methods | ETH, USDT, BNB, Credit Card |
| Chain | BNB Smart Chain |
| Min Investment | $10 |
| Max Investment | None |
3. yPredict - AI-Powered Analytics and Trading Tool
yPredict is another top crypto to invest in under $1 with the price of $YPRED currently just $0.1.
The token is used to pay for subscriptions and for rewards with yPredict, which is an AI-powered analytics and trading tool that has already raised more than $3.5 million in its presale - the token will also increase in price by the time it reaches its final stage.
yPredict is one of the best AI crypto projects and will offer users various data points, metrics and tools to improve their trading and investing, as well as AI-powered predictive machines that have been created by financial data and software experts.
The token is used to access different levels of features - and although there is a free tier, the top tier will offer enhanced access and insights.
The platform will also act as a marketplace for those data scientists who want to sell their predictive models, with users able to gain an edge over the market - much of which is already using algorithmic models.
Furthermore, yPredict is offering full AI-powered content editing software as it seeks to provide utility not just to crypto traders and investors but to other industries, and the project also has play-to-earn and learn-to-earn elements to keep its community active and engaged.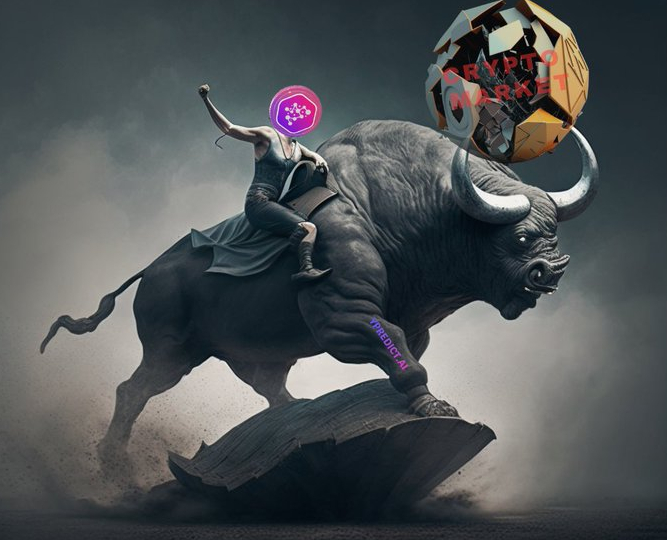 As mentioned above, the project is already in stage 6 of its presale with tokens to increase from the current price of $0.1 to $0.012 in the final stage.
Of the 100 million max supply of 80% has been made available during the presale.
Interested investors should read the yPredict whitepaper and join the Telegram channel for more info.
| | |
| --- | --- |
| Presale Started | Q1 2023 |
| Purchase Methods | MATIC, ETH, USDT, BNB, Credit Card |
| Chain | Polygon |
| Min Investment | 200 YPRED |
| Max Investment | None |
4. Chimpzee - Green Crypto with Attractive Sources of Passive Income
Chimpzee is a cryptocurrency with high potential for mainstream adoption this year. Global brands and celebrities have a history of showing interest in path-breaking blockchain projects. Especially in the NFT spectrum.
In 2023, Chimpzee is likely to kindle a FOMO among investors worldwide through its mission to empower climate action and has already attracted around $1.3 million of investment in its presale.
The project is simple, and designed based on human psychology. It incentivizes more people to be a part of climate action and wildlife conservation, rather than just building awareness. Most of us need more than just warnings to act against a looming danger. Chimpzee acknowledges that through its three-pillared ecosystem with plenty of passive income opportunities.
The first of these is a play to earn game (The Zero Tolerance Game) component where you can earn CHMPZ coins by achieving a series of predetermined benchmarks. The next is a trade-to-earn NFT marketplace that allows you to earn a percentage of the trading fee profits if you're a frequent user. And the third is a shop-to-earn merchandise store, which again rewards you for supporting the ecosystem.
It allocates 10% of its CHMPZ token supply and a share of its profits to the broad vision. CHMPZ is the native crypto of the ecosystem. Another important asset on the platform is Chimpzee NFT passports which will give holders multiple benefits and rewards.
Some of the project's leading partners on the mission are The Giving Block, One Tree Planted, and Wild Foundation. The list will expand in the coming stages.
If you want to grow with the project and the token, don't miss out on the ongoing presale of CHMPZ coins. Early presale investors get up to 100% free bonus tokens and sometimes even more when they run limited-time promotions.
| | |
| --- | --- |
| Token Symbol | CHMPZ |
| Total Supply | 200 Billion |
| Presale Supply | 40 Billion |
| Network | Ethereum (ERC-20) |
| Purchase Method | ETH, USDT, Credit Card |
5. Scorpion Casino - Earn Passive Income Based on Casino Performance
Scorpion Casino's native token, SCORP, is the best crypto under $1 today as it provides a way to earn passive income based on the casino's performance. Described as the future leading eGambling platform, Scorpion Casino allows its holders to earn up to $10,000 USDT in daily passive staking income.
The project has now raised more than $700k in its presale.
The project intends to build the number one social online gambling platform that provides a fun and seamless gaming experience while allowing everybody to earn. All the games on the platform are of the highest quality due to their connection with major gaming providers such as Evolution, NetEnt, and AMATIC. In addition, everybody's favorite casino games are on the platform, including slots, poker, blackjack, and roulette.
The platform also contains a sports betting section, allowing users to wager on the outcome of their favorite sports games. Users can place bets on sports like football, basketball, boxing, MMA, horse racing, and tennis - with all major leagues integrated for each sector.
Scorpion Casino is fully regulated and licensed by the Curacao Egaming licensing entity, making the casino fully transparent and fair. Furthermore, they only work with the best reputable platforms, such as BetRadar and CoinsPaid, to provide the best possible experience to users.
The SCORP token is the exclusive payment method for the entire ecosystem and the default currency for betting across all gambling products. The casino also accepts major cryptos like BTC, ETH, and BNB. The token comes with a 10% tax to contribute to marketing, development, and liquidity. 2% of the tax is also redistributed to all SCORP holders, providing a passive income, and 1% is used to burn SCORP - making the token deflationary.
The project is hosting a presale to sell the SCORP token. Those that invest more than $1,000 in the presale are automatically enrolled in the Scorpion Members Club, which provides VIP Services, extra staking rewards, and cashback on the casino. Furthermore, you can use the exclusive bonus code Scorpion20 to get an additional 20% SCORP on your initial investment.
With crypto and online casinos booming and being one of the fastest-growing industries, SCORP provides the perfect option to get invested before it takes off.
| | |
| --- | --- |
| Presale Started | Q2 2023 |
| Purchase Methods | BNB, ETH, USDT |
| Chain | Binance Smart Chain |
| Min Investment | $10 |
| Max Investment | None |
6. BTC20 — Fusing the Best of Bitcoin and Ethereum to Build an Ecosystem of Ample Rewards and Real Utility
BTC20 is a promising new crypto project built on the Ethereum platform and using a proof-of-stake mechanism. It made our list of the best cryptos under $1 because it aims to create a self-sustaining ecosystem that provides ample rewards for investors.

Inspired by Bitcoin, BTC20 wants to create a network that will provide investors with ample staking opportunities, but with the added benefit of Ethereum's staking contracts. This way, the platform will merge the best parts of the two top crypto platforms — Bitcoin's token release schedule and Ethereum's convenience and low energy expenditure.
The project has an ambitious roadmap. Recreating the situation with Bitcoin in April 2011, it will have a 21 million $BTC20 token supply. 6.05 million tokens have already been sold on the presale, for $1 each. Now, token holders can stake $BTC20 and get an APY of 62%.
The platform plans to reserve the remaining 70% of tokens for staking rewards. The goal is to create a network that will increase staking reward percentages with every new user, providing incentives for platform growth and development. BTC20's whitepaper states that the supply can be minted for 120 years.
In addition to staking, $BTC20 tokens may also have real utility within decentralized apps on the network. They may also be used for governance rights and strategic partnerships.
Learn more about BTC20 by visiting its Telegram channel and following its Twitter account.
7. XRP - Large-Cap Cryptocurrency With a Low Token Price
XRP is the native cryptocurrency of the Ripple network. Ripple - which was founded in 2012, offers payment network technology to banks and financial institutions for the purpose of cross-border transactions.
When utilizing the Ripple network, transactions take just 4-5 seconds to process irrespective of where the sending and receiving parties are located. Moreover, it costs financial institutions just a tiny fraction of a cent to initiate cross-border payments.
This is in stark contrast to the traditional SWIFT system, which is typically slow, expensive, and generally inefficient. As the native token of this project, XRP is, therefore, one of the best crypto under $1 to consider today.
XRP by far carries the largest market capitalization on this list of cryptocurrencies under $1. As of writing, the project is valued at over $26 billion. The XRP token, however, is priced at around $0.50 at this moment in time.
The reason for this is that XRP has a large circulating supply of more than 50 billion tokens. Nonetheless, XRP trades significantly lower than its all-time high of $3.84 - which was triggered back in early 2018. As of writing, XRP is trading 87% lower than its prior high.
In most recent times, XRP is carrying a 52-week high of $1.35. Compared to prices as of writing, this offers an upside of over 180%, should XRP get back to this level when the next crypto bull market is back in force.
Cryptoassets are highly volatile and unregulated. No consumer protection. Tax on profits may apply.
8. Cardano - Energy-Efficient Crypto Asset Under $1
Cardano is the next project to consider on this list of the best cryptos under $1. Unlike Bitcoin, Cardano is considered one of the most energy-efficient cryptocurrencies in this space. The reason for this is that Cardano is a proof-of-stake coin.
As a result, the underlying network does not rely on highly competitive mathematical algorithms to verify transactions. In turn, so-called miners are not rewarded in the project's native token - ADA. In a similar nature to Ethereum, the Cardano network enables developers to deploy and execute smart contract agreements.
This opens up the doors for external projects and crypto assets to build their framework on top of the Cardano network.
Cardano is also considered one of the best crypto staking platforms in this space. Those holding ADA can stake their tokens on the Cardano network directly to generate passive income. Just like the previously discussed XRP, Cardano is a large-cap project.
As of writing, the project carries a market capitalization of over $12 billion. Once again, its low-cost price - which stands at under $0.35 as of writing, is due to its large circulating supply of over 34 billion ADA tokens.
In terms of its performance, Cardano was priced at $2.38 during the most recent bull market. This means that as of writing, investors can buy this top trending crypto at a discount of over 90%.
Cryptoassets are highly volatile and unregulated. No consumer protection. Tax on profits may apply.
9. Dogecoin - Meme Coin With Popular Online Following
Dogecoin is a meme coin that was first launched in 2013. This digital currency was originally created as a joke to illustrate how speculative the industry had become. However, in 2021, Dogecoin became mainstream with the crypto community - which resulted in an unprecedented bull run.
For example, Dogecoin was trading at just $0.009 in January 2021. By May 2021, the same digital currency hit an all-time high of $0.74. In just five months of trading, this means that Dogecoin investors witnessed gains of over 8,000%.
And of course, those holding Dogecoin tokens for several years prior to the bull run would have been looking at even more significant growth. Whether or not Dogecoin has another bull run left in it remains to be seen. What we do know, however, is that Dogecoin has a huge community in the online space.
Furthermore, Tesla and SpaceX CEO Elon Musk is a self-proclaimed believer in the future of Dogecoin. So much so that some Tesla products can be purchased with Dogecoin. Even more pertinently is that Tesla actually holds Dogecoin on its balance sheet.
While Tesla recently sold some of its Bitcoin holdings, it refrained from cashing out any of its Dogecoin. At this moment in this, investors can buy Dogecoin at a discount of over 90% when compared to its former high of $0.74.
Cryptoassets are highly volatile and unregulated. No consumer protection. Tax on profits may apply.
10. Shiba Inu - Micro-Cryptocurrency Token With Metaverse Ambitions
In a similar nature to the previously discussed Dogecoin, Shiba Inu is one of the best cryptos under $1 for those in the market buying a trending meme coin. Shiba Inu was launched in mid-2020 by a team of anonymous developers that still to this day, have opted not to reveal their identities.
This is the case even though Shiba Inu is now a large-cap cryptocurrency project with a multi-billion dollar valuation. Shiba Inu went from obscurity to becoming a top-15 coin by market cap in the space of just 18 months.
This unprecedented journey meant that early Shiba Inu investors have since witnessed growth of several million percent. Although Shiba Inu was initially created as a meme coin with little real-world use case, the project has since expanded into the metaverse.
Similar to Decentraland and the Sandbox, investors will be able to purchase virtual plots of land within the Shiba Inu metaverse world. The native token of the metaverse is SHIB which adds it to the list of best metaverse coins to watch. Due to its huge circulating supply of over 589 trillion tokens, Shiba Inu is also an extremely cheap cryptocurrency to buy.
As of writing, for example, one SHIB token is trading at just $0.000008. As per the current bear market, Shiba Inu is trading at a discount of nearly 90% when compared to its previous all-time high.
Cryptoassets are highly volatile and unregulated. No consumer protection. Tax on profits may apply.
11. Cronos - Invest in the Ever-Growing Crypto.com Ecosystem
Many large crypto exchanges have since launched their own digital asset, which backs the underlying ecosystem. Examples include Binance and its BNB token, which is now one of the most valuable projects in this space.
Those in the market for the best crypto under $1 to buy might instead consider Cronos. This digital asset backs the Crypto.com ecosystem, which is home to a wide variety of diversified products and services. At the forefront of this is the Crypto.com exchange.
Although Crypto.com already offers one of the lowest commission rates in this industry, it provides further discounts to Cronos holders. This will appeal to those that generally trade with a large amount of capital.
Moreover, Crypto.com offers interest accounts that generate interest. Investors can boost the APY earned by staking Cronos tokens. Crucially, Cronos offers real-world utility, which is why it is now one of the best cryptocurrency under $1.
The key challenge for Crypto.com is to begin increasing its market share in the exchange space, which Binance currently dominates by a considerable amount. If it is able to do this, there is every chance that Cronos can continue increasing its market value. in the meantime, Cronos is trading at a huge discount from its 52-week high of $0.96.
Cryptoassets are highly volatile and unregulated. No consumer protection. Tax on profits may apply.
12. Decentraland - Leading Metaverse Ecosystem With Land Ownership
Those looking to invest in the future of the metaverse concept might wish to explore Decentraland. Alongside the Sandbox, Decentraland is a leading metaverse project that enables users to explore virtual worlds and socialize alongside their digital avatar.
One of the most appealing aspects of Decentraland is that plots of land can be purchased within its virtual world. Transactions are conducted with the project's native digital asset - MANA. Upon buying land, it is then up to the owner how they wish to proceed.
The first option is to build virtual real estate on top of the land. Due to the virtual nature of the Decentraland metaverse, options in this regard are limitless. Alternatively, investors might seek to sell their virtual plots of land on the open market.
Before the crypto bear market came to fruition, Decentraland was attracting some serious investors, with some plots selling for over a million dollars. One of the best ways to invest in the future growth of Decentraland is to buy MANA tokens.
Cryptoassets are highly volatile and unregulated. No consumer protection. Tax on profits may apply.
13. The Graph - Open-Source Indexing Protocol for Blockchains
The Graph could be a great addition to an investment portfolio, considering its unique product offering. In a nutshell, the Graph is an open-sources protocol that enables blockchain to index data on its respective network.
The reason that this could be a huge market in the coming years is that as the crypto space becomes more mainstream, the demands on blockchain networks become more intense. In turn, as blockchain throughput increases, this has the undesired impact of overloading the network - resulting in slower and more expensive transactions.
The Graph solves this issue by indexing data to ensure that blockchains can obtain relevant information as and when needed, irrespective of how busy the network is. The Graph utilizes its own native digital asset - GRT, to fuel its indexing protocol.
GRT could play a major role in the future of Web 3.0, considering how much data blockchains will be required to handle. As of writing, GRT is available to buy at just over $0.10 per token. Compared to its 52-week high of $1.33, this offers an unprecedented discount of over 90%.
Cryptoassets are highly volatile and unregulated. No consumer protection. Tax on profits may apply.
14. Basic Attention Token - Consumers Get Paid for Their Attention Through Relevant Ads
Basic Attention Token is an innovative new crypto project that aims to reward users for their 'attention'. In its current form, consumers from all over the world are inundated with advertisements and marketing material - much of which is of no interest to the individual.
Not only that, but even if the advertisement is relevant, the consumer does not receive any of the funds that the respective marketing agency has paid. On the contrary, this goes to third-party platforms like Google and Facebook.
Basic Attention Tokens aims to completely shake up this industry by regarding users for viewing ads that are relevant to their wants and needs. This can be achieved by installing and using the Brave browser when surfing the web.
Basic Attention Token is also advantageous for advertisers. The reason for this is that the Brave browser ensures that marketing funds are being used wisely and efficiently, as ads are only shown to the right target audience.
Basic Attention Token, or BAT, is trading in the $0.20 region as of writing. This is significantly lower than its 52-week high of $1.92.
Buy Basic Attention Token on eToro
Cryptoassets are highly volatile and unregulated. No consumer protection. Tax on profits may apply.
Deciding Whether Crypto Under $1 is a Good Investment
Now that we have discussed notable cryptocurrency projects that each trade for under $1, we can now discuss whether or not penny cryptos are a viable investment.
Circulating Supply
First and foremost, it is important to understand that the price of a token often has no relevance to its valuation.
The reason for this is that just like traditional stocks, the value of a crypto asset should be viewed by the market capitalization. This refers to the total number of tokens in circulation, multiplied by the current market price.
Let's take Cardano as a prime example.
As of writing, Cardano trades for just $0.35 per token.
However, it is one of the largest cryptocurrencies in this space, with a market capitalization of over $12 billion as of writing.
This combination of a low-cost price and large market capitalization is due to the circulating supply, which, in the case of Cardano, stands at over 35 billion tokens.
In comparison, Numeraire is a cryptocurrency with a token price of nearly $14. However, as of writing, it carries a market capitalization of just $85 million. This is because the project has less than 11 million tokens in circulation.
Crucially, the key takeaway here is that just because a crypto asset has a low token price, it doesn't mean that it carries a small valuation.
Larger Token Allocation
On the flip side, buying a cryptocurrency under $1 does offer the perk of having a much larger number of tokens.
Investing in Bitcoin or Ethereum requires a large capital outlay just to purchase one token. For example, when Bitcoin previously hit an all-time high, it was trading for over $68,000. This is a significant amount of money to buy just one digital token, even though it's considered by many to the best crypto to invest in.
In contrast, during a presale prior to a new coin launching, tokens are often available to buy for well under a dollar, even for a fraction of a cent.
Conclusion
This market insight has ranked many of the best cryptocurrency under $1 in the industry right now.
As we have discussed extensively, most of the crypto assets listed on this page are available to buy at a huge discount - this is because of the broader crypto bear market.
With its comprehensive community-focused approach, Wall Street Memes offers a unique platform for investors. Its impressive digital presence, airdrop, and potential for high rewards make $WSM a token that's not just another crypto but a community-backed project under $1 worth watching.
Around $25 million has now been invested in just a few months since launch, with WSM tokens available to buy for just $0.0337 during the final presale stage.
FAQs
What is the cheapest and best crypto?
Notable options to consider right now includes Wall Street Memes. Currently priced at $0.0337, $WSM, the native token, is currently on presale and has raised around $25 million in just a few months.
What is the best crypto to buy under $1?
Among the plethora of options available, buyers can consider Wall Street Memes as a viable option. $WSM, the native crypto of this project, is priced at only $0.0337 during the ongoing presale. The platform has raised $25 million in just a few months.
Which crypto coin will reach $1 next?
Those in the market for an established cryptocurrency that is priced under $1 have various options to consider. XRP, for example, is trading at under $0.50 as of writing, albeit, the token carries a 52-week high of $1.35. Another potential option is The Graph, which trades at $0.11 as of writing, but carries a 52-week high of $1.33. Alternatively, investors looking to buy into newly launched crypto projects while they are still young might consider the likes of Wall Street Memes and DeeLance.
---