Facebook Warns that China May 'Rewire the World' with the Digital Yuan
Facebook's blockchain chief David Marcus has warned Washington that stopping the launch of Libra will open the door for China to steal a key advantage in the world of digital currencies.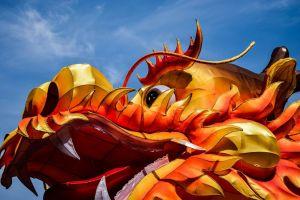 Marcus stated, per Bloomberg,
"The future in five years, if we don't have a good answer, is basically China re-wiring [much of the world] with a digital renminbi running on their controlled blockchain."
American regulators have repeatedly called on Facebook to halt its proposed 2020 launch for its Libra cryptocurrency. They appear ready to impose new laws that would make a United States rollout impossible, including the so-called "Keep Big Tech out of Finance" bill.
Marcus has retorted that blocking Facebook's project could backfire on American lawmakers, however, as China and other nations are known to be forging away behind the scenes on digital fiat and cryptocurrency projects that could effectively end the dollar's control over the world economy.
Marcus warned American regulators that they risked "having a whole part of the world completely blocked from United States sanctions and protected from United States sanctions – and having a new digital reserve currency [with no alternative]."
Bloomberg also quotes a "former leader" and crypto-pioneer of China's central bank as stating that "a goal of the country's project was to keep China from having to adopt a standard, like Bitcoin, designed and controlled by others."
Meanwhile, Libra appears to have finally found an ally in the American parliament. Republican senator for South Dakota Mike Rounds, a member of the Senate's banking committee, has written a letter to Libra partner Anchorage, expressing his support for the companies that are continuing to back Facebook's forthcoming cryptocurrency.
Rounds, who has served in the senate since 2014, CCed his letter to all of the other members of Libra's Governance Council. He wrote, in a thinly veiled critique of senate- and congress-based attacks on Libra in recent months,
"It would be unfortunate to shun a new solution that could connect more of the most vulnerable Americans to our financial services system."
Rounds added that the United States was in serious danger of falling behind the rest of the world, with cryptocurrency usage and infrastructure in regions like Africa already fast outstripping America.
He also called the opposition to Libra by fellow politicians "puzzling," and called the American legal and regulatory system that is being applied to cryptocurrencies "archaic and inflexible."
---