Crypto Community Scoffs as SEC Chairman Gives Savings Advice for Students
Disclosure: Crypto is a high-risk asset class. This article is provided for informational purposes and does not constitute investment advice. By using this website, you agree to our terms and conditions. We may utilise affiliate links within our content, and receive commission.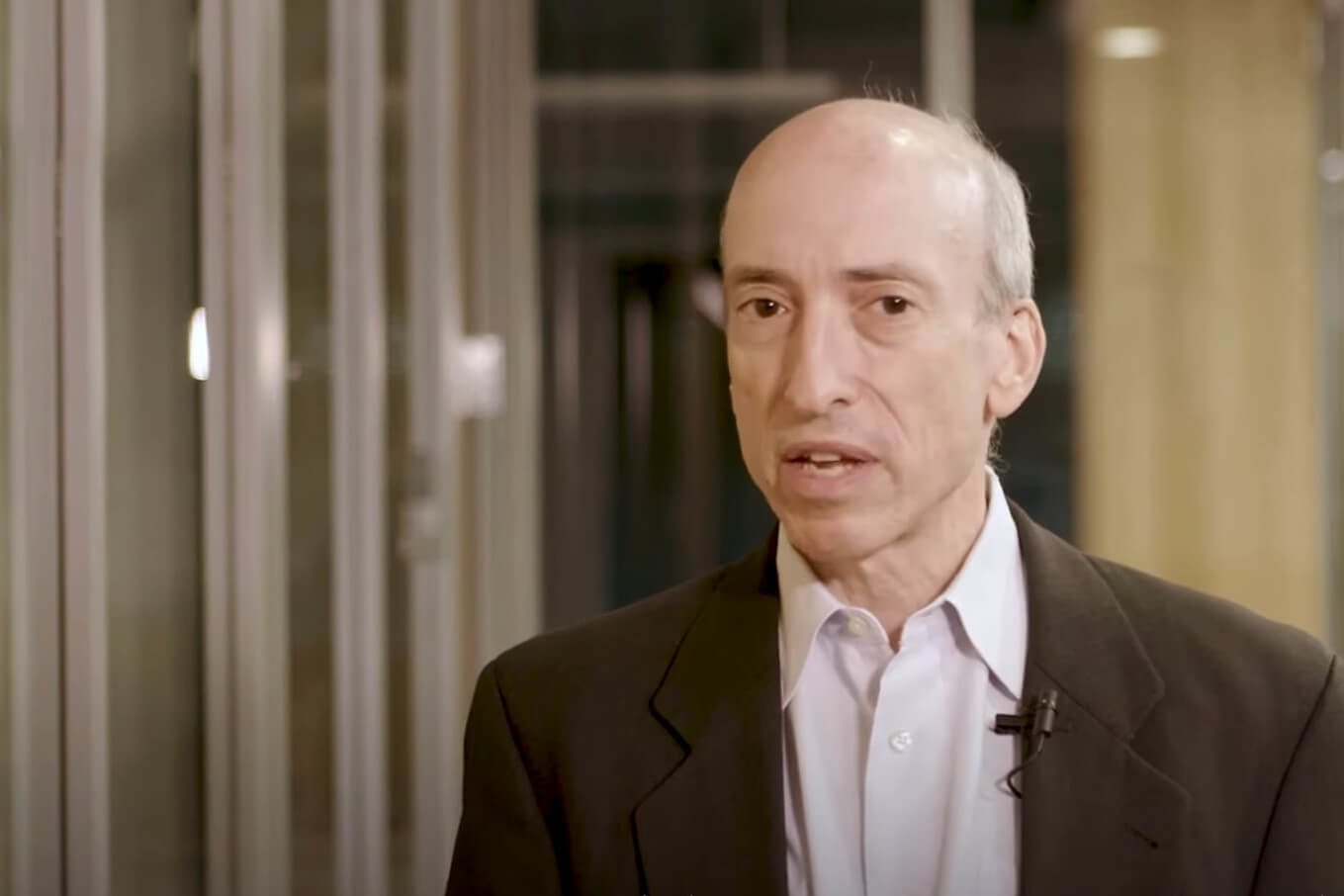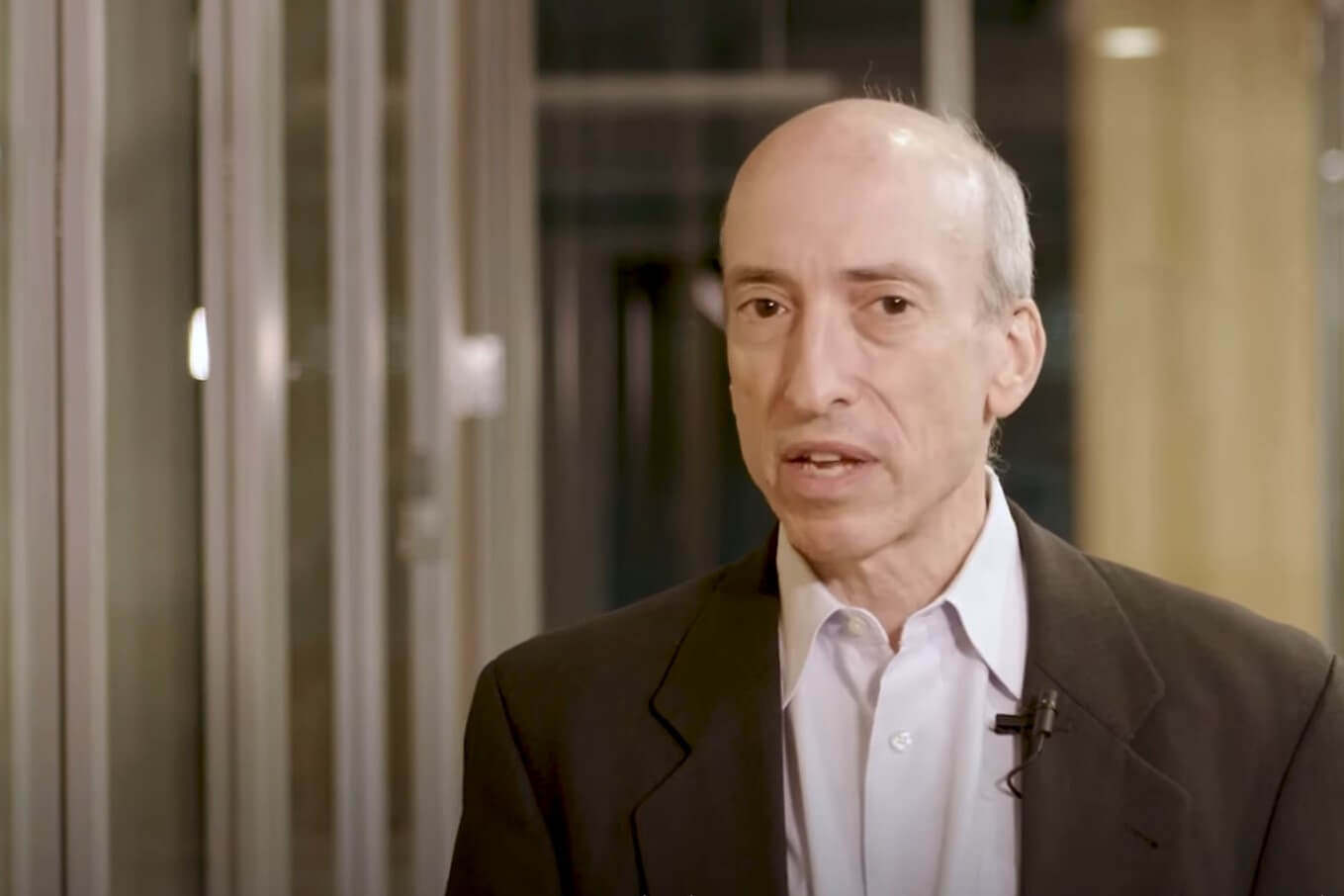 The US Securities and Exchange Commission (SEC) Chairman Gary Gensler has been offering American college students savings advice – and, in the crypto community at least, it has gone down like a lead balloon.
Gensler has already bashed stablecoins this week, equating them to "poker chips at casino tables" and hinting that more crypto regulation is on its way in the United States. The SEC has also reportedly threatened to sue the crypto exchange Coinbase if it launches a USD Coin (USDC)-related lending service.
So many were stunned when the SEC boss followed up by posting some financial advice for students to his Twitter account.
Whether we're starting off our freshman year of college or getting ready to graduate soon, I'd bet that most of us are thinking about money in one way or another.

My two pieces of advice are: Start saving early, and save regularly! pic.twitter.com/sJN3tKs91a

— Gary Gensler (@GaryGensler) September 22, 2021
He suggested that students set aside as little as USD 5 per week – starting "early" and "earn maybe 8%" on the money they put aside.
This suggestion in particular was met with incredulity and was perhaps mistimed: the Federal Reserve yesterday announced that it was holding its interest rates near zero.
Matthew Graham, the CEO of Sino Global Capital, challenged "anyone in crypto" to watch Gensler's post "without laughing."
A respondent agreed, noting that regulators had made it clear they "won't allow" student (or anyone else for that matter" to "lend in crypto." Instead, the SEC appeared to be suggesting that students "just take the rate the bank gives you – 0.08% [on] good days."
"We had such high hopes for him when he began his tenure, but by now our dreams of having a levelheaded and knowledgeable financial regulator in the U.S. turned out to be nothing more than a pipe dream. This video clearly shows just how out of touch with reality our new SEC chair is while he sits in his ivory tower," Mati Greenspan, Founder and CEO of Quantum Economics, wrote in his newsletter today.
"Which financial institution offers 8% for a savings account?! In what world is $130,000 enough to retire on? It's not nearly enough today, and with the dramatic devaluation of the U.S. dollar over time, it certainly won't be in 30 or 40 years from now…that is if the greenback event exists at that point," Greenspan added.
Others pointed out the irony of a "millionaire" like Gensler, whose stellar private sector career saw him rise to the lofty position of co-head of finance at Goldman Sachs, where he was responsible for global controllers and treasury-related matters.
A 100 millionaire telling kids taking on 50k+ in debt getting an education to save $5 a week in a high inflation low interest rate environment while running the agency that prevents them from investing in high upside potential investments really sums it up.

— Jebus.eth (@jebus911) September 23, 2021
One of Goldman Sachs' highest-yielding saving accounts offers 0.5% annual percentage yield. Competitors offer very similar or even lower rates.
Ryan Selkis, the CEO of Messari, earlier this week claimed that regulators (one withness claimed were from the SEC) had "gatecrashed" a Messari event to serve a speaker with a "subpoena" just before they took to the stage. Predictably, then, Selkis did not pull any punches with his own comment – suggesting that Gensler's millionaire status had left him out of touch with ordinary folk's saving options.
https://www.twitter.com/twobitidiot/status/1440819141967941638
Popular crypto trader @DegenSpartan, meanwhile, addressed more fundamental matters, questioning "whether these kids should even be legally able to take on tens of thousands of student debt to fund some degree in art or gender studies or whatever" instead of asking them to save USD 5 a week.
Others questioned why gambling was legal, yet the SEC appeared so keen to restrict crypto-powered lending.
We can bet our life savings gambling in Vegas but you need to protect us from interest bearing crypto?

— 🇺🇦psiphi🦉🔬⚛️ (@psiphi_gavagai) September 22, 2021
On Reddit, posters called Gensler a "clown," with one writing:
"It seems Gensler has forgotten what it is like being a student."
Another mused that Gensler "probably never lived off ramen with four roommates."
And another Redditor wrote, "Old men should not be commenting on young people's business." Gensler turns 63 next month.
____
Other reactions:

Saving in a fast inflating fiat currency?! Ah, so THIS is how the famous "You will own nothing, and you will be happy" works! https://t.co/6BDnl3GGrJ

— Joe007 Groups·Alarms·Tokens·Funds=Scam!💀 (@J0E007) September 23, 2021
When inflation is ~5% and asset management/transaction fees are ~1-2% … the reality is everyday people are really only making like 1-2% on their fiat – even at 8%. It's just awful that this is marketed as success by regulator types.

— ibeJD (@jeremydrane) September 23, 2021
4/4

Maybe the reason that young generations are trying to build new financial technology is because the classic system doesn't work any more, except for those who have already used it for 40+ years.

— Adam Cochran (adamscochran.eth) (@adamscochran) September 22, 2021

___
Learn more:
– US Watchdogs Send More Warning Signs to Altcoins & DeFi, But Coinbase Has a Plan
– SEC Chief May be Gunning for Crypto Exchanges and Altcoins

– Coinbase vs. 'Sketchy' SEC Case Reminds of Crypto Regulation Challenges
– Bitcoin 'Innovation Is Real' & 9 Other Key Takeaways From Speech By SEC Chair
___
(Updated at 16:05 UTC with comments by Mati Greenspan.)
---