Crypto Bills in Panama, Brazil Progressing Fast, but Argentina Province Sends Mining Warning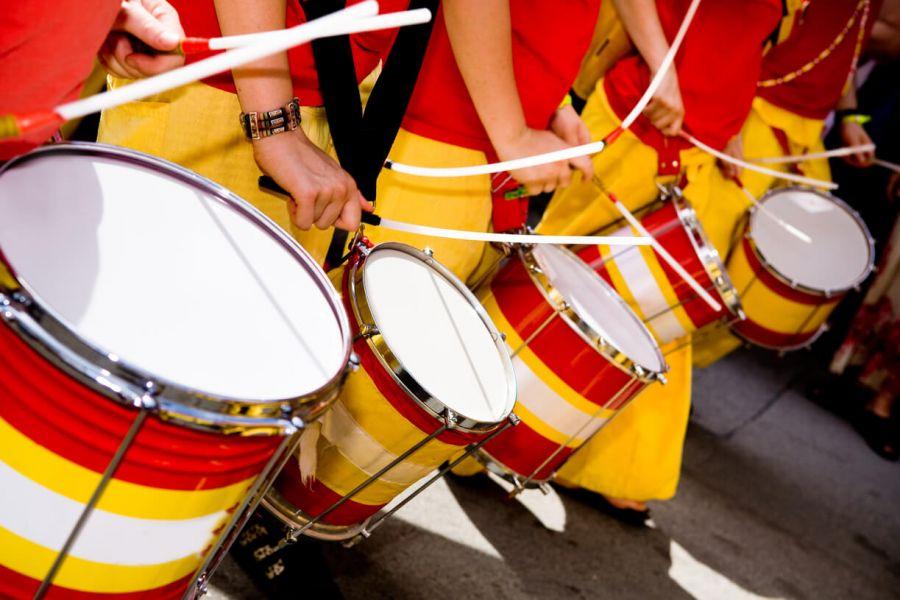 Crypto adoption is rising high on the political agenda in Latin America, where legislation is edging closer to promulgation – although Argentinean Bitcoin (BTC) and crypto miners have received a warning that if the chips are down, they could be ordered to power down their rigs.
In Panama, the Gabriel Silva (32), the MP who masterminded a draft law named "Crypto Law: Making Panama compatible with the digital economy, blockchain, cryptoassets, and the internet," took to Twitter to fete the passing of his bill in a third reading in parliament. The bill will still need to be signed by President Nito Cortizo before it passes into law, but that process should now be a formality, and will likely be completed in the coming weeks.
Silva has previously argued that his bill seeks to open the door for other tokens, not just bitcoin (BTC), as is the case in El Salvador. At its heart, the bill spells out a system of taxation for crypto users, but perhaps, more importantly, legalizes the use of bitcoin (BTC), ethereum (ETH), and a group of altcoins as officially recognized means of payment.
The tokens are XDC, XRP, algorand (ALGO), stellar (XLM), IOTA, and elrond (EGLD).
Unlike El Salvador, where BTC has been made legal tender with the proviso that merchants are legally prohibited from refusing customers who wish to pay in bitcoin, merchants in Panama will be free to decide which – if any – coins they wish to accept.

Meanwhile in Brazil, Senado Noticias reported that the Senate has approved another private member's crypto bill that seeks to create legal terminology for concepts such as cryptoassets and virtual asset service providers (VASPs, the terminology that is used by the Financial Action Task Force). The draft law also mandates the creation of a regulatory body for crypto, and seeks to purge scams with the creation of a new legal offense pertaining to "fraud relating to the provision of services of virtual assets, securities, or financial assets." Violators would be punished with two to six years behind bars, as well as fines.
But the bill, which will now be slated for debate in the Brazilian Congress, also proposes a number of pro-crypto measures, including simplified VASP registration protocols, as well as tax breaks for crypto miners operations who use renewable energy sources.
Across the border in the southwest, however, crypto miners in Argentina have warned that they will be ordered to cease operations first in the event of power shortages, and told they will not receive subsidies from local government bodies.
Per the media outlet Continental, the government of Tierra del Fuego, the country's southernmost province and a hotbed of crypto mining, has responded to accusations leveled at miners by the MP Luciano Laspina.
Laspina pointed to data he claimed was from Cammesa, the wholesale electricity market administrator, which showed that miners currently used 22% of the province's energy. He added that the sector employed zero local people, paid no taxes, and made its money in crypto, which was transferred to overseas locations, contributing nothing to the local economy.
However, Tierra del Fuego's energy chief Moisés Solórza took to Twitter to claim that crypto mining adoption policies had been put into place by the current local government's predecessors. Solórza stated that the government was now working to undo some of the work done on this front by the previous administration.
And Solórza claimed that Laspina was guilty of spreading "misinformation" and doing so "maliciously."
Continental further reported that the provincial government had already "restricted the use of electrical energy for cryptocurrency mining farms" and "warned" miners that they would "be the first to suffer" if emergency cuts needed to be made "during the winter months."
____
Learn more:
- UK Regulator Seeks International Crypto Regulation Coordination, Not Over-regulation - Official
- EU Decision-Makers Kick Off Negotiations On Controversial 'Unhosted Wallets' Regulation

- New Generation of Crypto Investors Takes Responsibility Back, Tech Investor Says
- Central African Republic Has Adopted Bitcoin as Legal Tender - Reports

- More Crypto Regulation May Be on the Way in Mexico, Suggests Central Bank Chief
- Argentina Launches Regulatory Sandbox for Crypto Innovators & Investors
---