17 Best Low Cap Cryptocurrencies to Invest in for 2023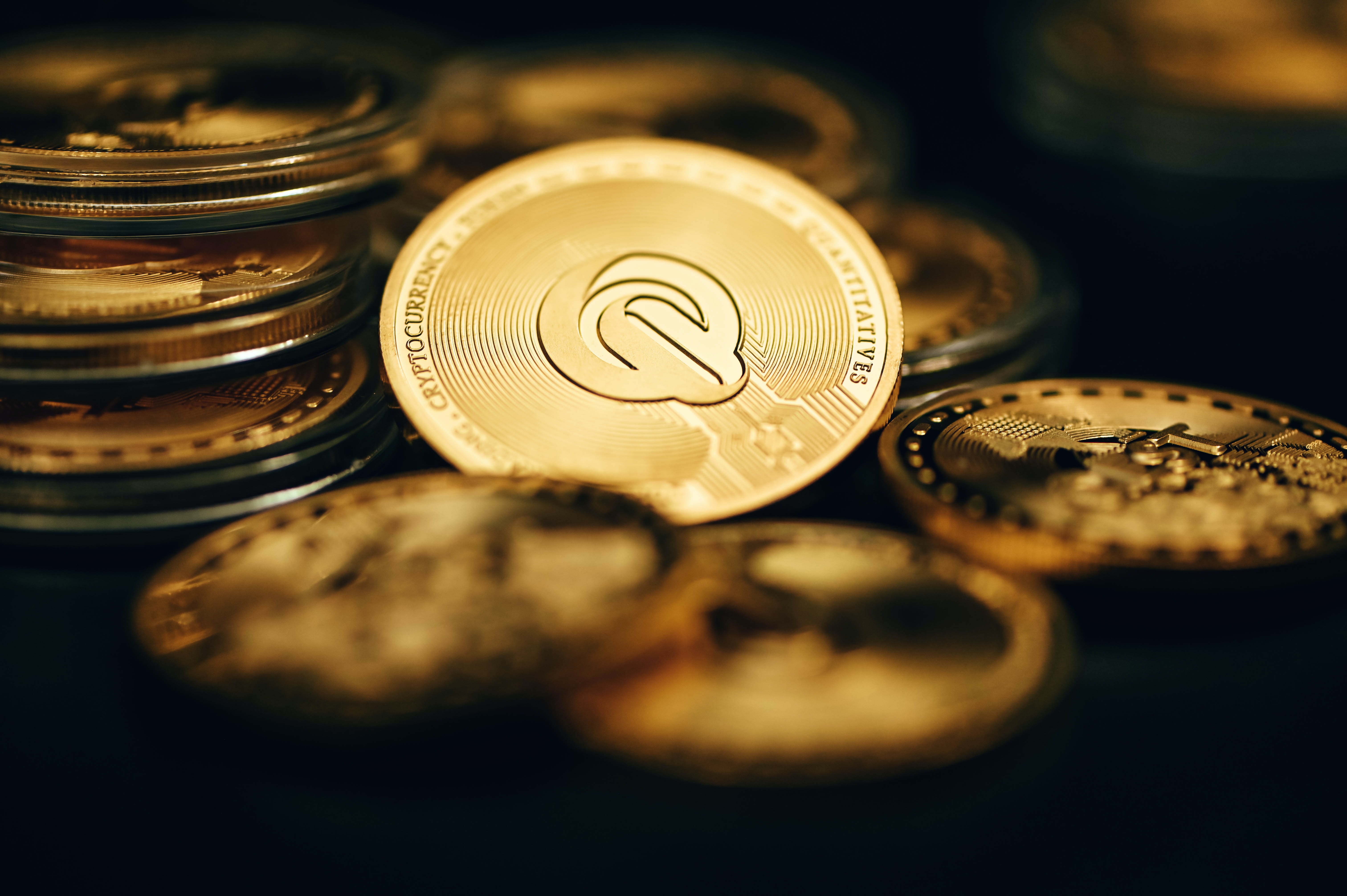 Disclaimer: The Industry Talk section features insights by crypto industry players and is not a part of the editorial content of Cryptonews.com.
Many investors look to low cap crypto projects for their growth potential in the market. There are many low cap projects out there - but it's important to select those that are legitimate.
This guide will rank the best low cap cryptocurrencies of 2023. We also explain how investors can choose their own low cap gems and why they can be attractive additions to any crypto portfolio.
Quick Rundown of the Best Low Cap Cryptocurrencies
Below is a list of the overall best low cap cryptos to buy right now.
Wall Street Memes (WSM) - Low-cap token potentially paving the way for profitable long-term investments fortified by a committed community of over 1 million social followers. More than $25 million raised in just 12 weeks of its presale, with double digit staking rewards. T1 exchange listing to follow soon.
Meme Kombat (MK) - Exciting meme crypto offering a play-to-earn battle arena and staking rewards. $MK has a low supply of only 12 million tokens and has allocated 6 million for presale.
Bitcoin BSC (BTCBSC) - Recently launched presale yet to list on an exchange, offers estimated 422% APY. The bitcoin replica is available for just $0.99 on a cutting edge BNB Smart Chain with smart contract capacity and low cost transactions. $1.3 million raised in a single week.
TG.Casino (TGC) - A new Telegram casino that offers staking benefits and free NFT rewards through its native token. $TGC has a 100 million token supply and has raised more than $200K on presale in under a week.
Launchpad XYZ (LPX) - A cutting-edge crypto platform simplifying Web3 investments with real-time data, an intuitive dashboard, and an upcoming decentralized exchange for seamless transactions. $1.5 million now raised in its presale.
yPredict (YPRED) - An AI-driven platform that supports traders by offering a comprehensive suite of tools, including pattern recognition, news, social media sentiment analysis, technical indicator evaluation, and transaction analysis. $3.8 million raised in the presale.
Chimpzee (CHMPZ) - Chimpzee is a wildlife protection and climate action project in Web3. It uses an attractive crypto reward system to promote its social mission and has raised around $1.3 million in its presale.
eTukTuk (TUK) - A green crypto aiming to combat carbon emissions with EVs, promising drivers a potential income rise of up to 400% and staking rewards for token holders.
Scorpion Casino (SCORP) - Low cap crypto used on a betting and casino platform that provides passive income for holders - $1m raised in the presale.
BTC20 - A Bitcoin 2.0 coin aiming to improve its functionality disadvantages. Numerous analysts rank it among the most promising low cap cryptocurrencies for 2023 thanks to its staking contract and well-thought-out long-term plan. Presale complete.
Pikamoon (PIKA) - GameFi crypto project with Pokemon-like characters and Fortnite-inspired design that has now raised more than $2.7 million in its presale. Players can use their NFT characters to explore the Pikaverse and battle other characters, earning $PIKA tokens.
ApeCoin (APE) - A governance and utility token created by Yuga Labs, allowing holders to participate in the ApeCoin DAO's decision-making process.
Synthetix (SNX) - A decentralized trading platform and liquidity pool enabling the issuance of synthetic assets on Ethereum.
Chiliz (CHZ) - Token powering the Socios blockchain-based sports entertainment platform, enabling fans to engage with their favorite sports teams through fan tokens.
IOTA (MIOTA) - Utility token supporting fast and frictionless transactions within the IOTA network, designed for the Internet of Things (IoT).
NEO (NEO) - Low cap crypto with a dual-token model, NEO is a platform leveraging blockchain technology and smart contracts to create and manage digital assets.
ZCash (ZEC) - Platform using zero-disclosure evidence that allows transaction verification without disclosing information, making it an attractive choice for privacy-conscious investors.
We have vetted each of the above-mentioned low cap cryptocurrencies to ensure they are all genuine projects.
Best Low Cap Cryptocurrencies: A Closer Look
Now, let's take a closer look at the best low market cap crypto projects with the potential to be successful.
Most of these cryptos are also considered to be the best deflationary cryptos on the market right now.
1. Wall Street Memes (WSM) - Offers Upside Potential, Backed by a Dedicated Community, $25 Million Raised so Far
Identifying low-cap crypto is often tricky, especially with the new meme coins cropping up to capitalize on the recent meme coin fever in the market. With roots well embedded in the meme culture, Wall Street Memes aims to mark its presence in the meme coin sector with its native token, $WSM.
WSM draws strength from its esteemed Ethereum NFT series, Wall St Bulls, which has a community of over a million followers spanning multiple social media platforms. Its commitment to aligning with current trends, including Bitcoin NFTs, demonstrates adaptability. This adaptability was showcased when its first Ethereum NFT series sold out within minutes in 2021.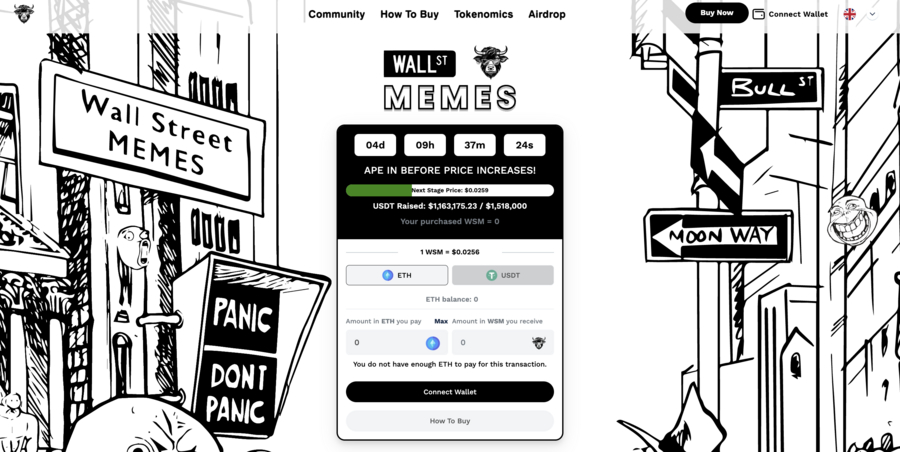 With a press time price of $0.0337, the token sale is currently in its ninth presale stage and has already raised more than $25 million in just 3 months.
While new ventures carry inherent risks, the past wins of community-oriented projects provide hope for those considering investing in $WSM.
Their prominent online standing has caught the eye of influential figures, including Elon Musk. This recognition could be instrumental in securing a spot on top-tier exchanges, such as Binance or Coinbase.
As an ERC-20 token, $WSM has a total supply of 2 billion, allocated entirely for community use. Half of these tokens are available for immediate purchase in the presale, while the remainder is divided between community incentives and liquidity provision.

Entering a crypto presale at its inception is often rewarding, offering discounts to early risk-takers. Wall Street Memes ticks all the boxes, combining a successful team with a community-driven approach. The strong community backing this new venture, built on successful NFT sales, might help $WSM emulate the 'meme stock' sensation of 2021.
If $WSM can replicate the success of its meme coin predecessors in 2023, which outperformed Bitcoin and Ethereum, the current presale could provide a lucrative entry point.
Entering the Wall Street Memes Telegram channel, you can stay updated on the presale and the platform's developments.
| | |
| --- | --- |
| Hard Cap | $30,577,000 |
| Total Tokens | 2 Billion |
| Tokens available in presale | 1 Billion |
| Blockchain | Ethereum |
| Token Type | ERC-20 |
| Minimum Purchase | 100 tokens |
| Purchase Type | USDT, ETH, BNB, Card |
2. Meme Kombat - Multi-Utility Meme Crypto with a 12 Million Token Supply, Earn 112% Staking APYs
Meme Kombat is an exciting new meme cryptocurrency that has recently launched the $MK token on presale. While meme tokens tend to have a huge token supply, $MK has a maximum supply of just 12 million tokens.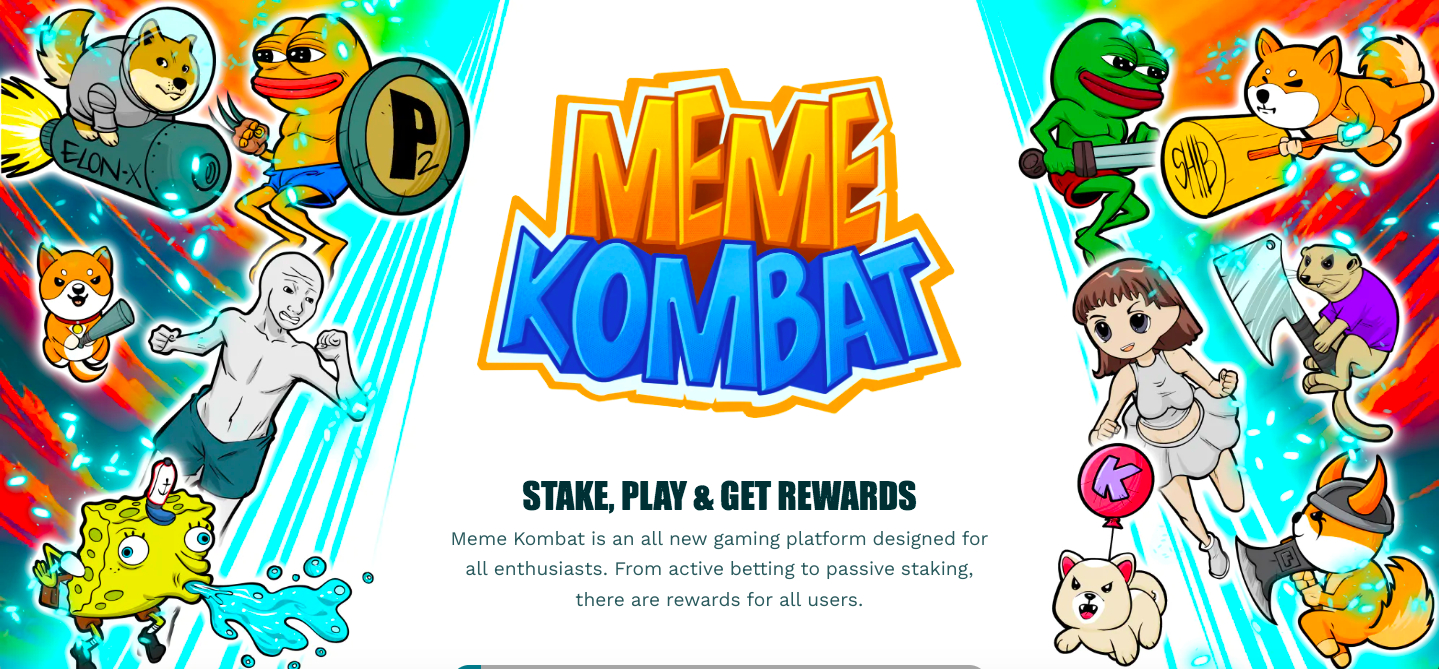 The low supply can help the crypto price in the long term once there is an increase in demand. This high utility token allows token holders to stake $MK on a staking contract. Presale investors can stake and earn an APY of 112%. Meme Kombat will also feature a battle arena, which will be built using artificial intelligence and blockchain technology.
On the battle arena, users can participate in play-to-earn environments where meme coin avatars will battle each other. One can wager and bet on the battles with their $MK tokens to earn more rewards. From the 12 million token supply, 50% has been allocated for the ongoing presale.
Meme Kombat aims to raise $10 million by the end of the presale. Another 30% of the token supply will be offered through the staking mechanism and the battle rewards. Players will have multiple chances to earn rewards with the battle arena featuring betting options on the complete outcome, first moves, and other side-betting actions.

A further 10% of the token supply will be used to offer community rewards on the ecosystem. The remaining 10% of the supply will be used for DEX allocation. Interested investors can buy this low-cap cryptocurrency for just $1.667 from the presale. Read the Meme Kombat whitepaper and join the Telegram channel for more information.
| | |
| --- | --- |
| Presale Started | 21 September 2023 |
| Purchase Methods | ETH, USDT |
| Chain | Ethereum |
| Min Investment | $5 |
| Max Investment | None |
3. Bitcoin BSC (BTCBSC) - Low Cap Crypto With Quick $1.3M Raise Offers BTC for Just $0.99 on BNB Smart Chain
Bitcoin BSC ($BTCBSC) is a brand new crypto presale that is already making waves across social media, within a week of its initial launch on September 5th, 2023.
The project quickly raised $1,300,000 in a single week, a rarity by crypto presale standards. If it keeps up this speed of return, it could sell out in about a month, or sooner, with its hard cap slightly above the $6 million mark.

The project offers a bitcoin equivalent but on a BNB Smart Chain. So the supply, price, availability, release schedule, and block reward timing is the same as BTC in 2011. But the similarities end there, the token being derived from a far more powerful BNB Smart Chain.
One of the persistent critiques of Bitcoin was its proof-of-work mining system where rewards were given to centralized actors using environmentally damaging machines known as ASICs.
This also resulted in slow network congestion and high transaction fees. In contrast, Bitcoin BSC is a BNB Smart Chain implementation that is low cost, fast, and with smart contract capacity.

Most importantly, it offers staking rewards to anybody who desires to stake their tokens. These rewards are currently around 422%, generated every 10 minutes.
The overall supply will be released over a prolonged 120 year period, which is a long time to take advantage of compounding returns.
The combination of 2011 BTC with the next-gen BNB Smart Chain is one that is already proving popular among investors.
To take part in this low cap crypto yet to launch on an exchange, a Web 3 wallet such as Wallet Connect or MetaMask is a necessity, as well as an acceptable payment method (ETH, USDT, BNB, Credit Card).
Remember to join the social networks (Twitter, Telegram) and read the whitepaper prior to investment, to understand what this project provides and what the risks are.
| | |
| --- | --- |
| Presale Started | 5 September 2023 |
| Purchase Methods | ETH, USDT, BNB, Credit Card |
| Chain | BNB Smart Chain |
| Min Investment | $10 |
| Max Investment | None |
4. TG.Casino - Stake-and-Earn Online Casino Token, Over $200K Raised on Presale
The next cryptocurrency on our list is TG.Casino ($TGC). This fully licensed Telegram casino leverages its native token to give access to exclusive games and earning opportunities.

$TGC has a total supply of 100 million, 40% of which has been allocated for the ongoing presale. This low supply crypto will further reduce its supply through a burning mechanism.
Once the online casino starts generating profits, a part will be used to buy back $TGC tokens. This can help limit volatility. 40% of the tokens purchased will be burnt. The remaining will be distributed to token holders through a staking pool.
The $TGC token can also be staked through a staking contract to earn an APY of 2,336%. So far, more than 1.68 million tokens have already been locked on the staking contract. Since a majority of the tokens will be locked on the staking contract, the limited circulating supply can help make $TGC a valuable token in the long term.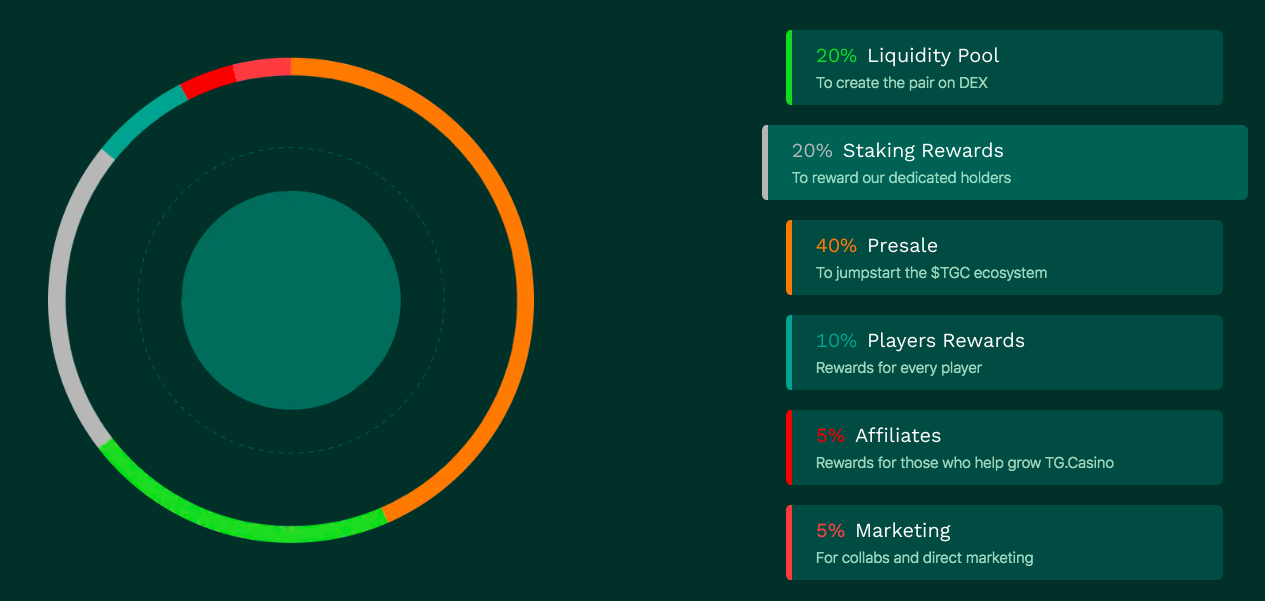 On the TG.Casino, $TGC can be used to gain access to special games. The casino offers multiple games including slot machines, live casino games, and table games. The TG.Casino will also feature a sportsbook and give access to some of the top sports betting markets. Users can win $TGC tokens and NFTs as rewards on the casino.

In only a few days since the presale started, TG.Casino has raised more than $200K. Interested investors can buy TG.Casino token for $0.125 per token. Read the TG.Casino whitepaper and join the Telegram channel to stay updated with this cryptocurrency.
| | |
| --- | --- |
| Presale Started | 21 September 2023 |
| Purchase Methods | ETH, USDT, BNB |
| Chain | Ethereum |
| Min Investment | None |
| Max Investment | None |
5. Launchpad XYZ (LPX) - Platform with Seamless Web3 Insights and Real-Time Data
Launchpad XYZ is a new low-cap crypto designed to assist users in capitalizing on the ever-evolving Web3 market. The platform's intuitive dashboard offers valuable insights, such as various cryptos' prevailing market sentiment and other social metrics.
At the time of writing, a single LPX token is priced at a mere $0.0445 and has already raised more than $900k in its presale. With a listing price of $0.07, investors have the potential to achieve significant profits in a short time.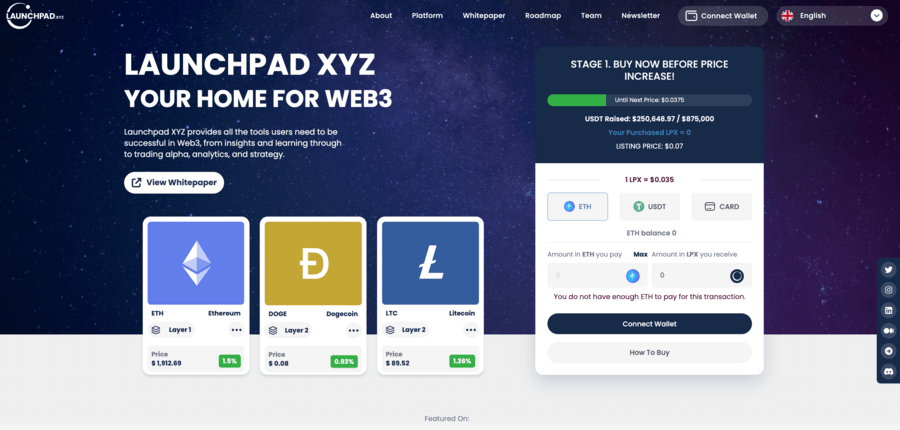 Launchpad XYZ offers reliable data, analytics, and market sentiment, making Web3 investments more accessible for beginners and seasoned investors. The platform encourages users to trust their analysis and avoid relying solely on the opinions of others when making trading decisions.
Moreover, investors will find the alert system on Launchpad XYZ extremely useful, as it notifies them of upcoming crypto presales, NFT launches, P2E game releases, and essential project updates.
Before being listed on public decentralized and centralized exchanges, LPX tokens can be bought at a discounted rate on the platform. While presale crypto investments carry risks, altcoins like Tamadoge have demonstrated considerable growth potential.
Also, the upcoming decentralized exchange (DEX) from Launchpad XYZ will enable smooth in-platform transactions, bringing the platform closer to its goal of becoming the central hub for the Web3 business ecosystem.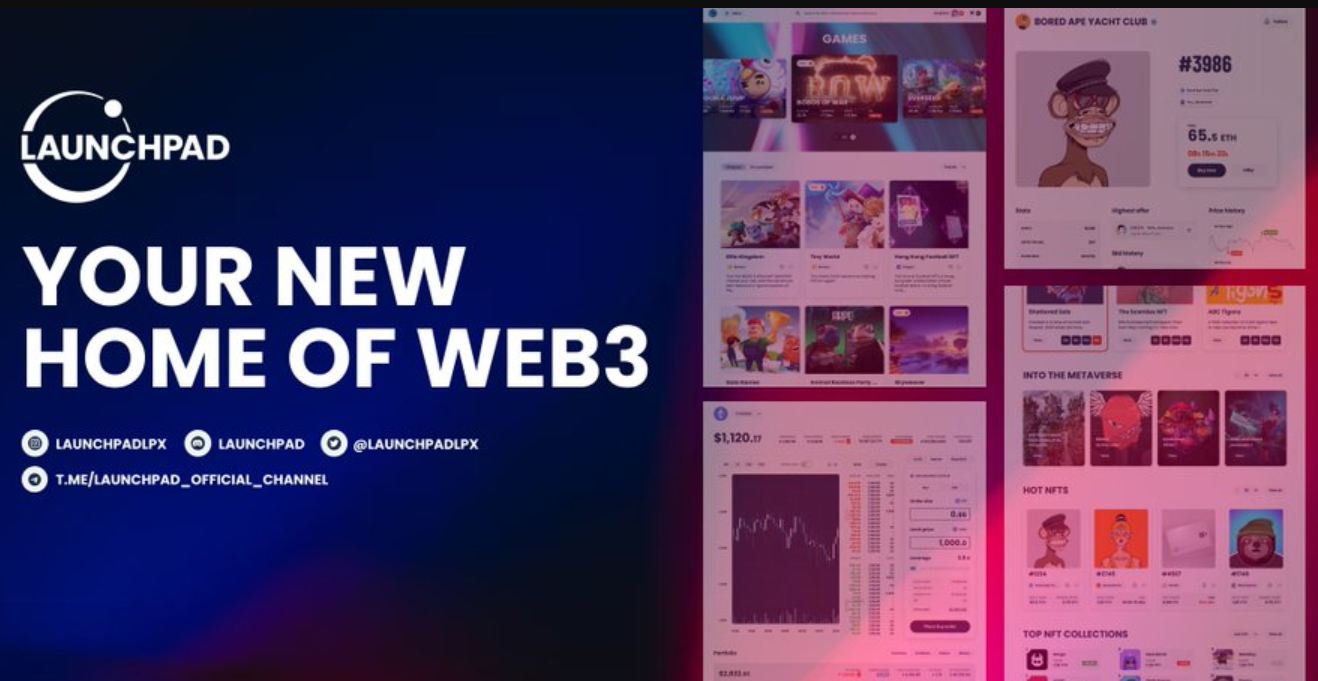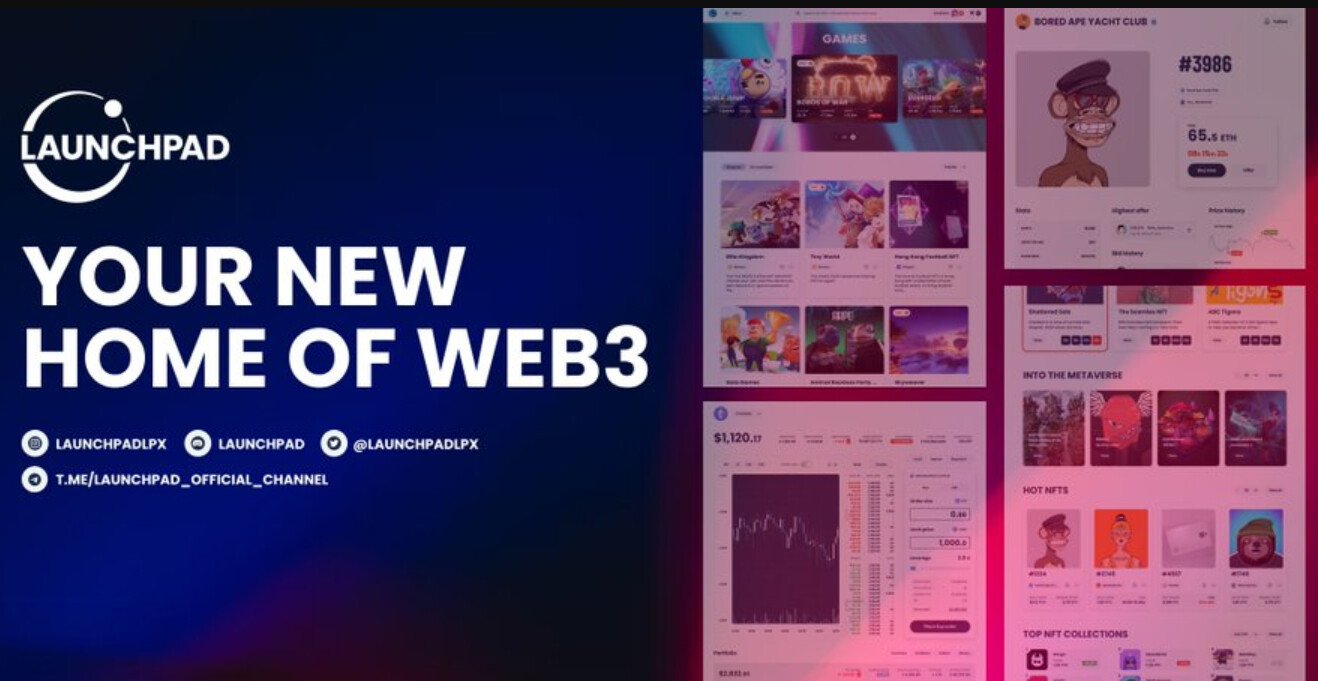 In the context of Launchpad XYZ, the native LPX token serves multiple purposes. Staking a minimum of 10,000 LPX tokens grants users discounts on products and services offered by Launchpad XYZ partners and early access to beta versions of top P2P games.
Staking at least 10,000 LPX for 90 days unlocks these premium benefits, highlighting the token's practicality. Liquidity, expert opinions, custom indicators, and arbitrage opportunities are among the various data points for utility tokens accessible on the platform.
Launchpad XYZ's real-time data on Web3 investments allows users to identify promising prospects ahead of their widespread availability.
To stay updated on the platform's progress, consider subscribing to the Launchpad XYZ Telegram channel.
| | |
| --- | --- |
| Presale Started | 25 April 2023 |
| Purchase Methods | ETH, USDT, Credit Card |
| Chain | Ethereum |
| Min Investment | 100 LPX |
| Max Investment | None |
6. yPredict - AI-Powered Trading Insights & Comprehensive Market Analysis
yPredict is an upcoming low-cap crypto that assists traders by gathering diverse data points and offering insights generated through artificial intelligence. The platform leverages AI & ML predictive models to create these insights for traders.
The presale for the platform's native utility token, $YPRED, is currently in progress. With over $2 million raised so far, the platform has witnessed an uptick in user and investor interest within just a couple of weeks of its presale launch.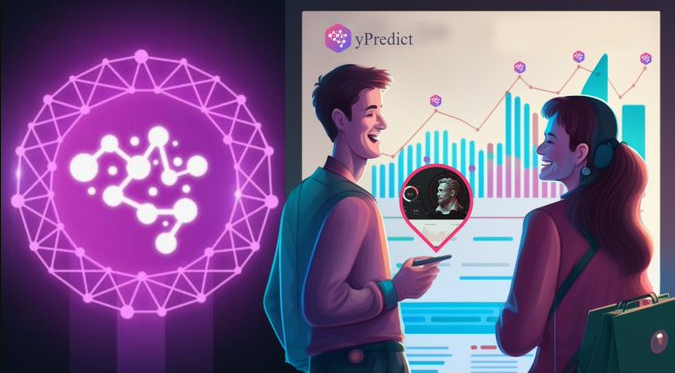 Moreover, once listed on BitMart, the token price is expected to surge significantly, rising from the present stage 6 price of $0.09 USDT to $0.12 - an increase of 33.3%
Besides creating AI and ML-based predictive models, the project also aims to establish a marketplace for exchanging and selling these models. Developers can profit from their creations when their models are implemented in real-world applications.
yPredict's AI provides a multitude of resources, such as pattern identification from more than a hundred sources, news updates, sentiment analysis of social media, evaluation of numerous technical indicators, and transaction scrutiny for assets following designated criteria, as well as trading instruments.
Algorithms are crucial for traders to stay ahead and make informed decisions in the fast-paced financial markets. yPredict's data and insights can enhance a trader's comprehension of the markets.


As outlined in the yPredict whitepaper, the value of YPRED tokens is based on a freemium pricing model, where users across different membership tiers (free, active, pro) have access to varying features.
If you want to participate in the action, join the community and use your intelligence to outperform the competition.
For more information about this AI-driven tool, consider joining the yPredict Telegram group.
| | |
| --- | --- |
| Presale Started | Q1 2023 |
| Purchase Methods | MATIC, ETH, USDT, BNB, Credit Card |
| Chain | Polygon |
| Min Investment | 200 YPRED |
| Max Investment | None |
7. Chimpzee – Green Crypto Investment With Upside Potential
If you're interested in being a part of climate action but have little time to dedicate to it, this project is for you. Chimpzee is a wildlife protection initiative in Web3. It uses a blockchain-based reward system to promote its mission among individuals and businesses.
As a crypto project with a social mission, the project brings more people together to protect wildlife and slow down climate change. This is made possible by distributing crypto rewards as passive income to investors and ecosystem participants.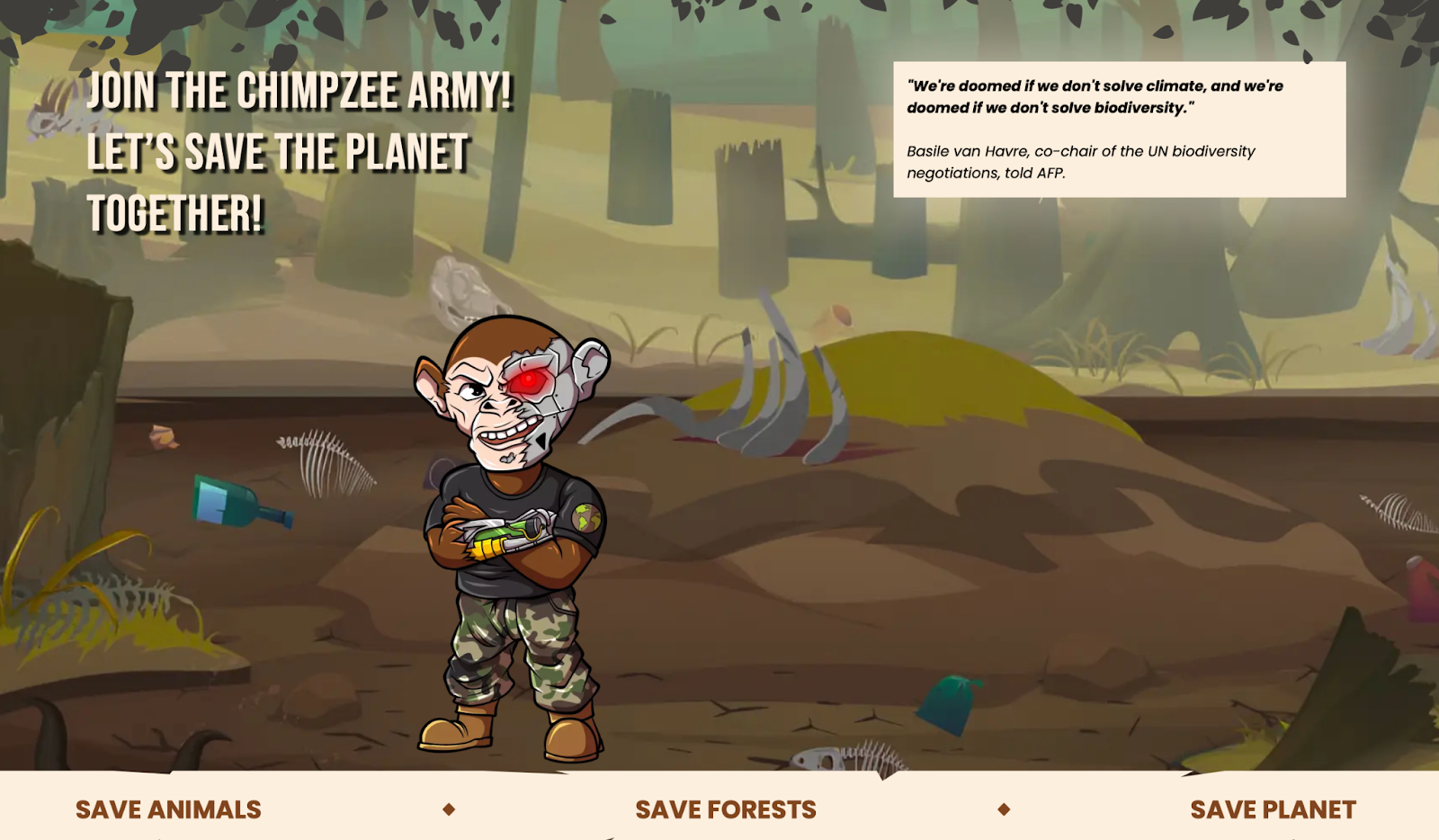 To give you more clarity about the project, Chimpzee sets aside 10% of its token supply and a portion of its profits to the mission. The funds are distributed to organizations that have strong action plans and communities for saving animals, combating deforestation, and fighting climate change.
Chimpzee NFT passports serve as the key assets of the platform. An investment in the NFT comes with multiple advantages like a competitive edge in its game and better reward proportion. It is important to note that the number of Chimpzee NFT passports is limited.
The other significant asset of the ecosystem is CHMPZ coins, used for a wide range of payments in the ecosystem like buying the passports. The ecosystem follows a burning mechanism of up to 10% of the total circulating supply, sustaining the value of the asset.
The three core pillars of the ecosystem are a play-to-earn game titled The Zero Tolerance Game, A trade-to-earn NFT marketplace, and a shop-to-earn merchandise store. Engaging with all these three platforms open attractive opportunities for earning rewards.
The CHMPZ presale is the best entry to the project. Attractive discounts and bonuses await early presale participants. You can get up to 100% free bonus CHMPZ coins when you buy early.
The presale has already raised around $630,000.
| | |
| --- | --- |
| Token Symbol | CHMPZ |
| Total Supply | 200 Billion |
| Presale Supply | 40 Billion |
| Network | Ethereum (ERC-20) |
| Purchase Method | ETH, USDT, Credit Card |
8. eTukTuk - Low-cap Green Crypto With Strong EV Charging Network and High APY for Staking $TUK
eTukTuk is an upcoming green low-cap crypto project gearing up for its debut in Sri Lanka, aiming to tackle two challenges: environmental impact and economic inequality. It proposes a shift for TukTuks, from reliance on fossil fuels to electric power.
This transformation offers two-fold benefits: promoting sustainability and cost-effectiveness. eTukTuk aims to make electric vehicles and charging stations affordable and accessible, reducing carbon emissions for environmental well-being.

Moreover, it offers competitive running costs, potentially increasing driver earnings by a remarkable 400%.
As a result, the presale of the $TUK token is gaining significant interest. It's now in the whitelisting stage, getting ready for its official launch.
With its extensive TukTuk network, Sri Lanka could be an ideal springboard for the launch of this platform.
The project, which is built on the Binance Smart Chain, is backed by The Capital Maharaja Group, a prominent Sri Lankan business house holding a 20% stake. This tie-up enhances the project's reach and credibility.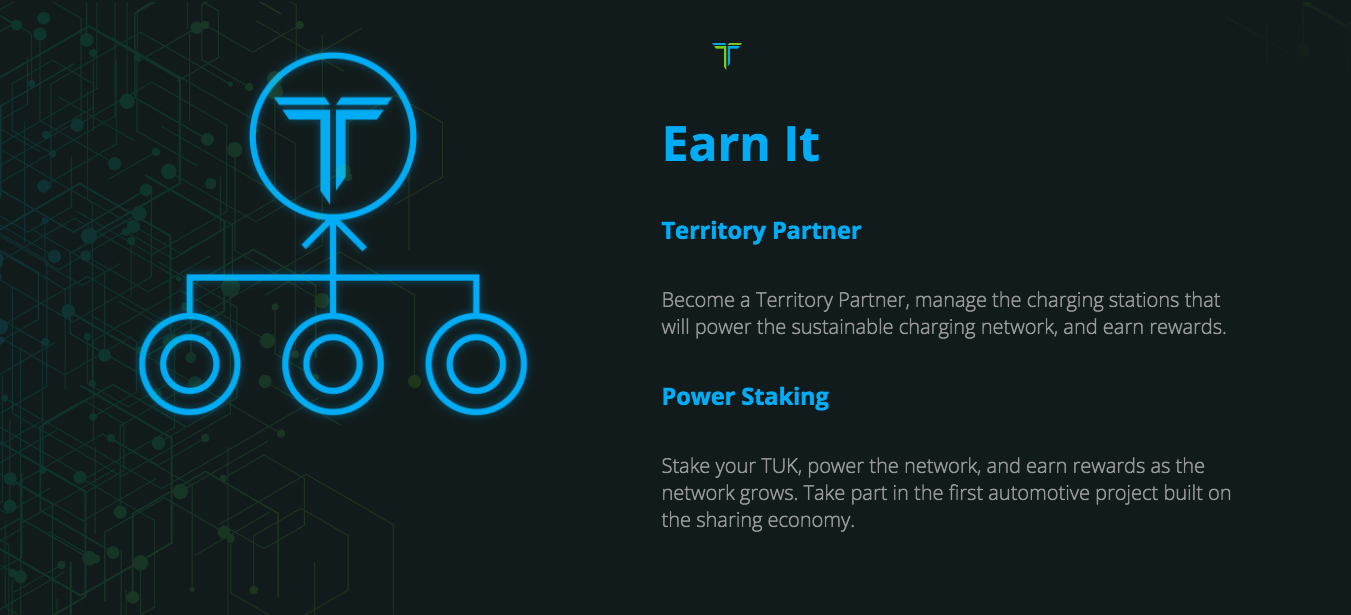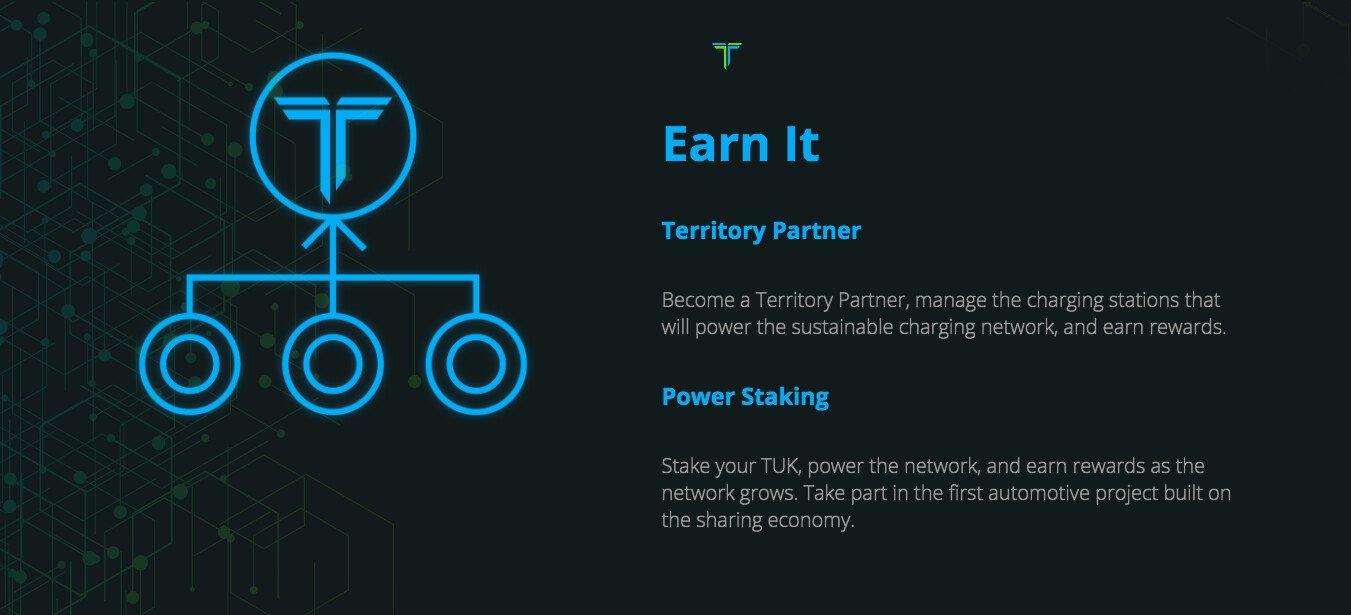 Additionally, eTukTuk leverages blockchain for digital identity assignment, advocating for widespread financial inclusion. It functions as a tool aiming to close the economic gap.
As per the eTukTuk whitepaper, $TUK token holders can stake their tokens, support charging station operations, and earn annual returns.
eTukTuk represents a vision of blending transport reform and economic growth without compromising environmental health.
Stay updated on recent updates by following the eTukTuk Telegram channel.
9. Scorpion Casino - Low Cap Crypto Used on Betting and Casino Platform, $1 Million Raised So Far
The crypto casino market has experienced significant growth over the past few years, witnessing the rapid rise of numerous popular projects. However, there is one emerging project and platform poised to revolutionize this industry.
Introducing Scorpion Casino, a groundbreaking betting platform leading the way into the future. The fundamental concept behind this project is to provide users with a seamless and enjoyable gaming experience while offering earning opportunities for all.
With the global online betting platform estimated to be valued at $530.2 billion, Scorpion Casino has a remarkable opportunity to seize and capture a substantial portion of this market. Furthermore, the online betting market itself is projected to reach $145.6 billion by 2030, underscoring its significance and potential.
Scorpion Casino's ecosystem comprises three key components: the Scorpion Casino platform, the affiliate system, and the SCORP token. The platform operates as a licensed crypto sports betting and casino platform, while the affiliate system serves as a referral and reward mechanism. The SCORP token functions as a governance and reward token for users.
Scorpion Casino offers an extensive selection of entertainment options, featuring over 200 casino games and 160 live games. These games are licensed and adhere to provably fair standards. Players can enjoy a variety of popular games, including slots, blackjack, roulette, poker, and live casino experiences. The casino is also affiliated with major providers such as Evolution, NetEnt, Play N Go, Novomatic, EGT, and AMATIC. Additionally, sports betting options encompass a wide range of sports, such as football, tennis, American football, horse racing, basketball, golf, boxing, and MMA.
Scorpion Casino also offers an exclusive club called the Elite Scorpion Members Club. This provides such features as VIP service, cashback, extra staking rewards, and extra SCORP tokens.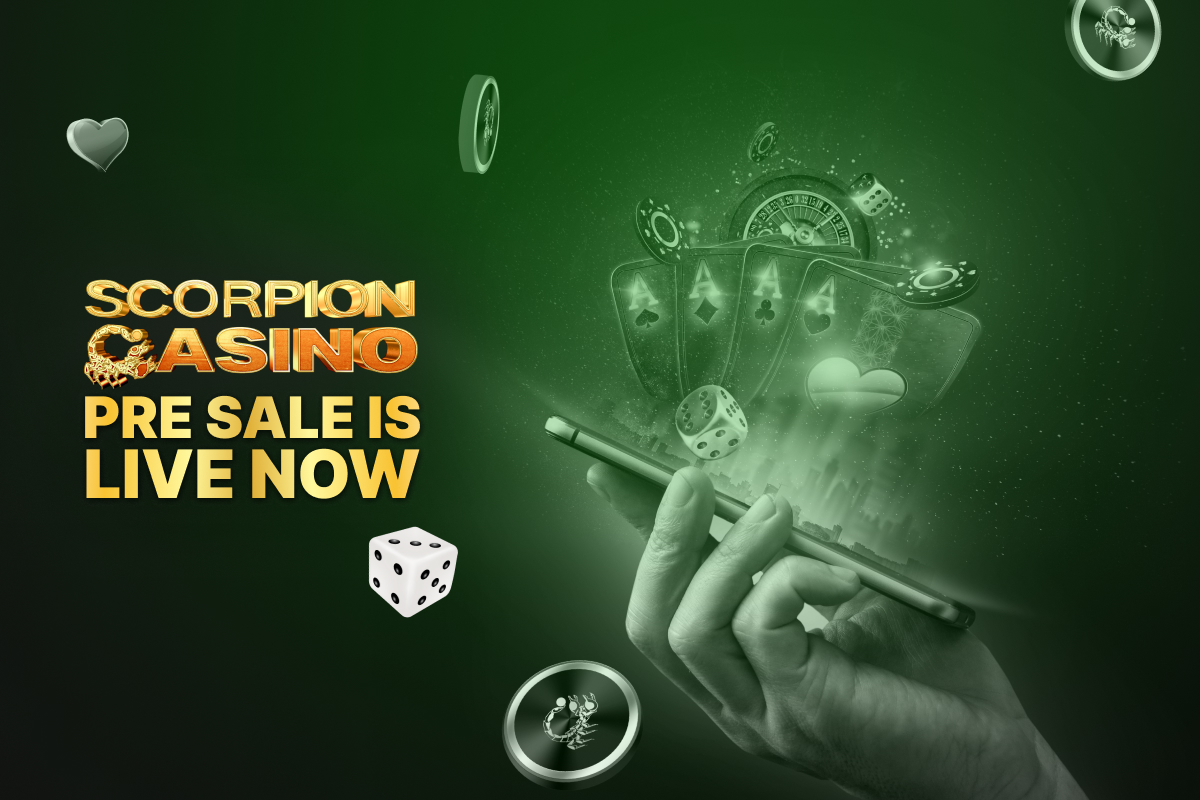 The SCORP token assumes a central role within the ecosystem, providing users with four key advantages: serving as the exclusive payment method, enabling passive income generation, offering weekly bonuses and free games, and participating in the affiliate system.
With a total supply of 1 billion, the SCORP token allocates 280 million for the presale and reserves 300 million for affiliate rewards - the presale has raised around $250k so far.
The Scorpion Casino team has unveiled a roadmap outlining future milestones, which encompass live affiliate events, partnerships, marketing campaigns, and collaborations. The latter part of the year will focus on scaling the platform to achieve significant growth and expansion.
| | |
| --- | --- |
| Token Symbol | SCORP |
| Presale Supply | 200,000,000 SCORP |
| Token Type | BEP-20 |
| Payment Method | ETH, USD, BNB |
| Listing Price | $0.05 |
10. BTC20 - High-Potential Low Cap Bitcoin Alternative in 2023
BTC20, a new Bitcoin namesake, doesn't lag far behind the first two cryptos on this list. This 2023 low cap crypto project went into presale at a similar time as Evil Pepe, turning many investors heads in a day. It raised nearly $2.5 million in funding over a week, even though its discount price is almost 300% higher than its peer mentioned above.
So, what makes BTC20 so unique? According to its whitepaper, this ecosystem offers an improved version of the world-famous Bitcoin project while retaining its key aspects. Its developers have built it on Ethereum, utilizing a consensus mechanism many see as more efficient and functional than BTC's Proof-of-Work.

BTC20's PoS allows users to validate transactions, add new blocks to the network, and earn rewards. The protocol's structure doesn't require them to compete in solving complex mathematical equations to accomplish any of these tasks. It works based on a staking contract powered by the participant's willingness to lock or "stake" their $BTC20 reserves.
On top of that, BTC20's Ethereum-based network mimics early Bitcoin tokenomics. The project has a presale hard cap of $6.05 million, with a fixed price of $1 per token. It plans to release them in two stages before its official listings. Plus, it allocates 100% of all available coins to the community.
Judging by its recent performance on the market, BTC20 will fare well in the future. If you agree, investing in the coin before its price skyrockets would be a wise move. Buy its token for $1 and visit its Telegram and other social network profiles to join the community.
| | |
| --- | --- |
| Hard cap | $6,050,000 |
| Total tokens | 21,000,000 |
| Tokens available in presale | $6,050,000 |
| Blockchain | Ethereum |
| Token type | ERC-20 |
| Minimum purchase | None |
| Purchase type | USDT and ETH |
11. Pikamoon - Great Low Cap Cryptocurrency Combining the Elements of Pokemon and Fortnite in a Metaverse P2E Game
Pikamoon is a brand-new cryptocurrency project introducing Pikaverse — a metaverse platform where users can play a game and earn rewards. Inspired by Pokemon, the Pikamoon game transports players to the fictional realm of Dreva, where four kingdoms battle to save their universe from collapsing.
The game provides real utility for its $PIKA token, which has already raised more than $1.6 million in only a few weeks of its presale. What's more, the hard cap for the Pikamoon presale is only $6 million, which makes it a project with significant potential for growth. Out of the ten million tokens allocated for the presale, six million have already been sold, so there is no danger of a rug-pull, as most of the tokens are in the hands of the community.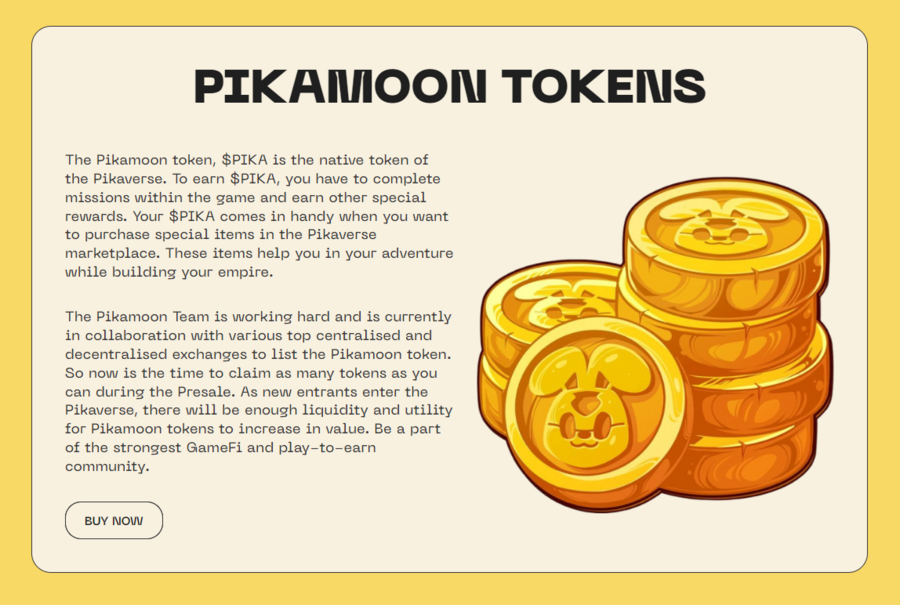 In addition to its potential for value growth, the $PIKA token also has other functions within the ecosystem. It is used as a reward for players when they finalize quests in the game or beat their opponents. They also have a utility in the marketplace, where players can use them to buy capture devices, healing items, and boosts for their characters.
According to the whitepaper, the Pikaverse has 18,012 NFTs that it gives out to early investors for free. These NFTs serve as game characters and can increase in value over time as you advance in the game. What's more, you can snatch additional NFTs by beating them in combat. You can learn more about the game's features from its official Telegram channel.
Now is a good time to invest in $PIKA. It is currently sold for $0.0004 in its second presale stage, but its price will increase to $0.0006 when it enters the third stage. More than $2.7 million has been raised in the presale so far.
| | |
| --- | --- |
| Presale Started | April 2023 |
| Purchase Methods | USDT and ETH |
| Chain | Ethereum |
| Min Investment | None |
| Max Investment | None |
12. ApeCoin (APE) - Governance and Utility Token by Created by Yuga Labs
ApeCoin is an Ethereum-based currency and one of the best new cryptos to buy whether you own a Bored Ape Yacht Club NFT or not. At the time of writing, the market capitalization of APE is around $1.5 billion.
Anyone who owns APE tokens is able to participate in the governance of the ApeCoin DAO. This is in charge of making choices on topics like ecosystem fund allocations, governance guidelines, projects, partnerships, and more.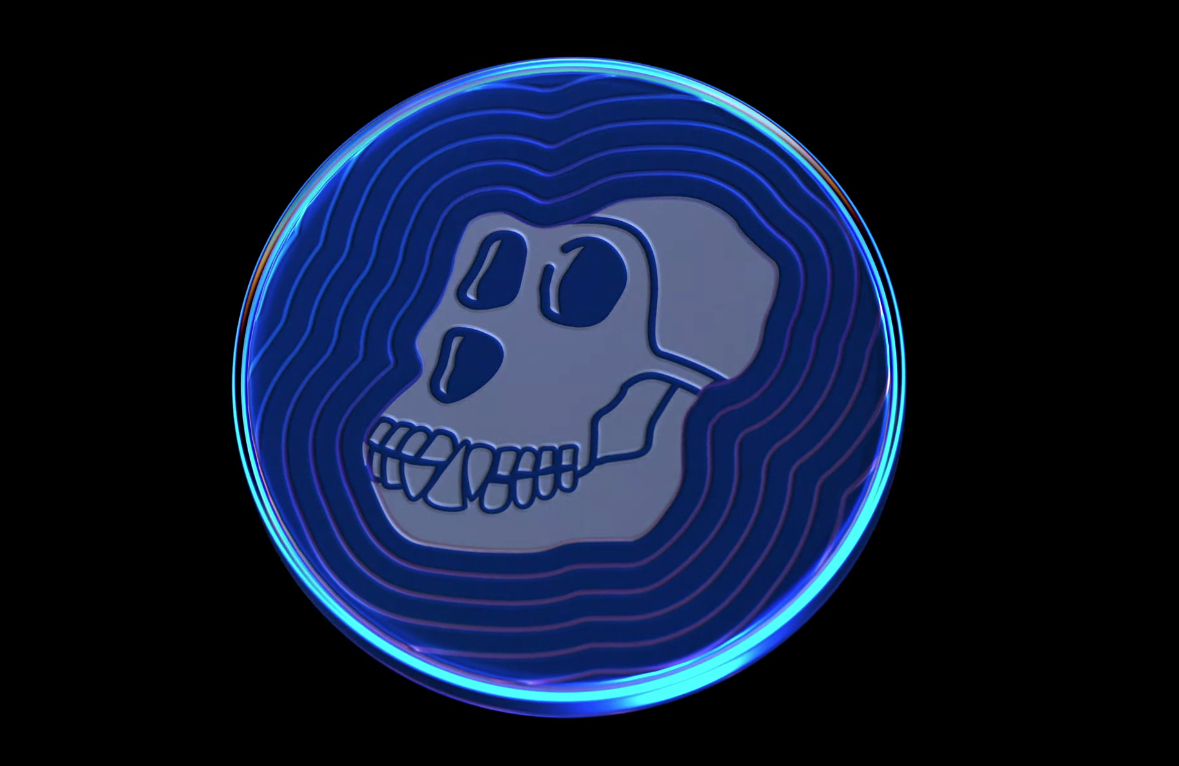 In early August 2022, fashion brand Gucci revealed that it had increased its selection of payment alternatives to include APE tokens. 70% of Gucci's retail outlets already accept payment in cryptocurrencies across the US.
ApeCoin announces all new proposals on its Twitter feed as well as on the main platform. This allows investors to stay up to date on the project. The Bored Ape Club's Web3 metaverse game, Otherside, is one of the most anticipated in the industry.
Furthermore, well-known music artists Snoop Dogg and Eminem performed with their own apes inside the Otherside metaverse in collaboration with the MTV VMAs. They also released a music video with their Bored Ape avatars.
This video has attracted almost 50 million views at the time of writing, which is great publicity for ApeCoin, Otherside, and the ecosystem as a whole.
Cryptoassets are highly volatile and unregulated. No consumer protection.Tax on profits may apply.
13. Synthetix (SNX) - Decentralized Trading Platform and Liquidity Pool
The issuing of synthetic assets on Ethereum is made possible through the protocol known as Synthetix. A synthetic asset is comparable to a derivative product - it tracks the underlying asset to offer investors exposure to their chosen market without taking ownership.
The native token to this platform is SNX, which is accepted as collateral by the Synthetix protocol. At the time of writing, the market capitalization of SNX is over $600 million.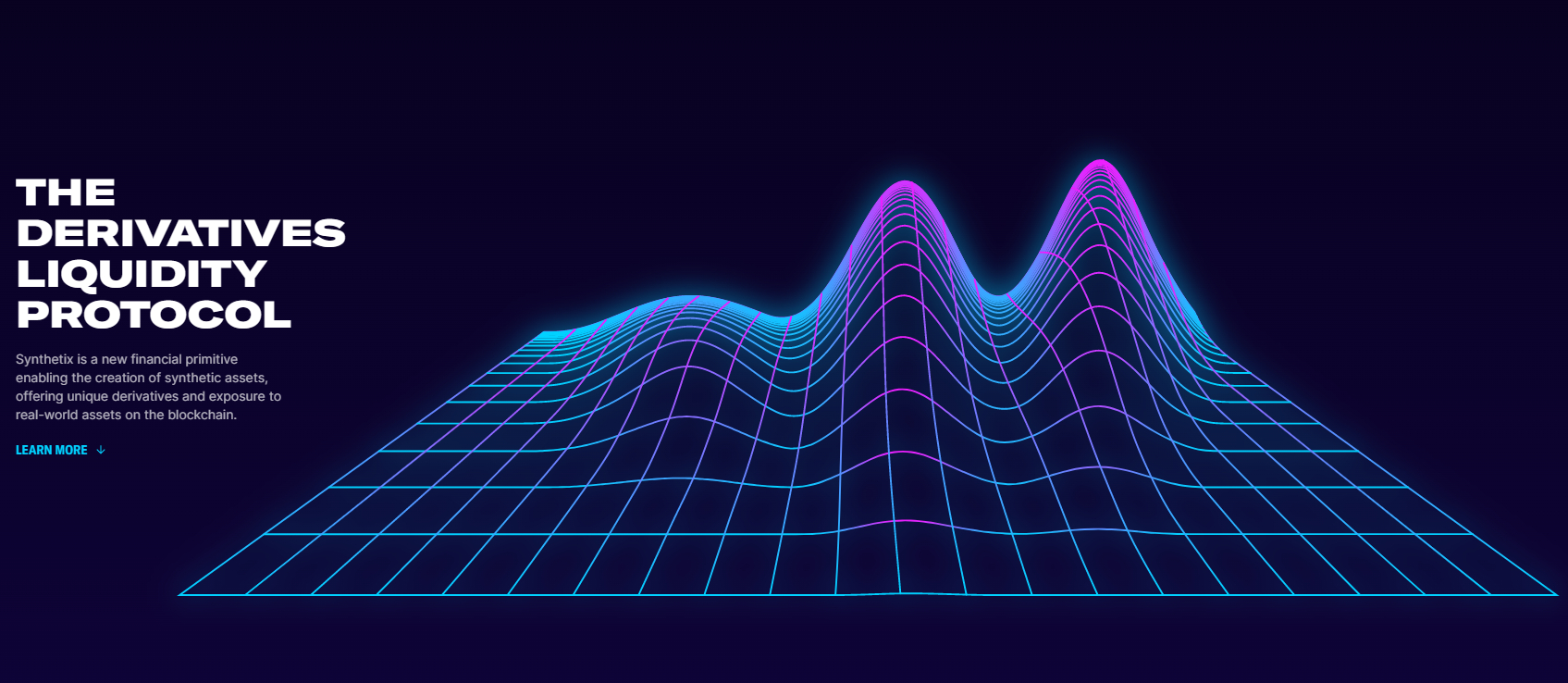 Investors can access many assets at Synthetix. Synths include things like sBTC for Bitcoin or sJPY for the Japanese Yen. Commodities such as gold and also stocks can be traded as synths.
As such, the Synthetix network draws a sizable financial community, and offers a diverse range of investors the opportunity to trade in the native token SNX.
Cryptoassets are highly volatile and unregulated. No consumer protection.Tax on profits may apply.
14. Chiliz (CHZ) - Sports Entertainment Platform With Fan Tokens for Major Clubs
The blockchain-based sports entertainment platform Socios is powered by Chiliz. For those unaware, this allows fans to engage in the administration of their favorite sports teams. The numerous fan tokens hosted by Socios is an illustration of that.
CHZ is the native token of Chiliz, which means that this low cap currency powers the platform. At the time of writing, the market cap of Chiliz is around $650 million. CHZ is the best low market crypto for sports fans.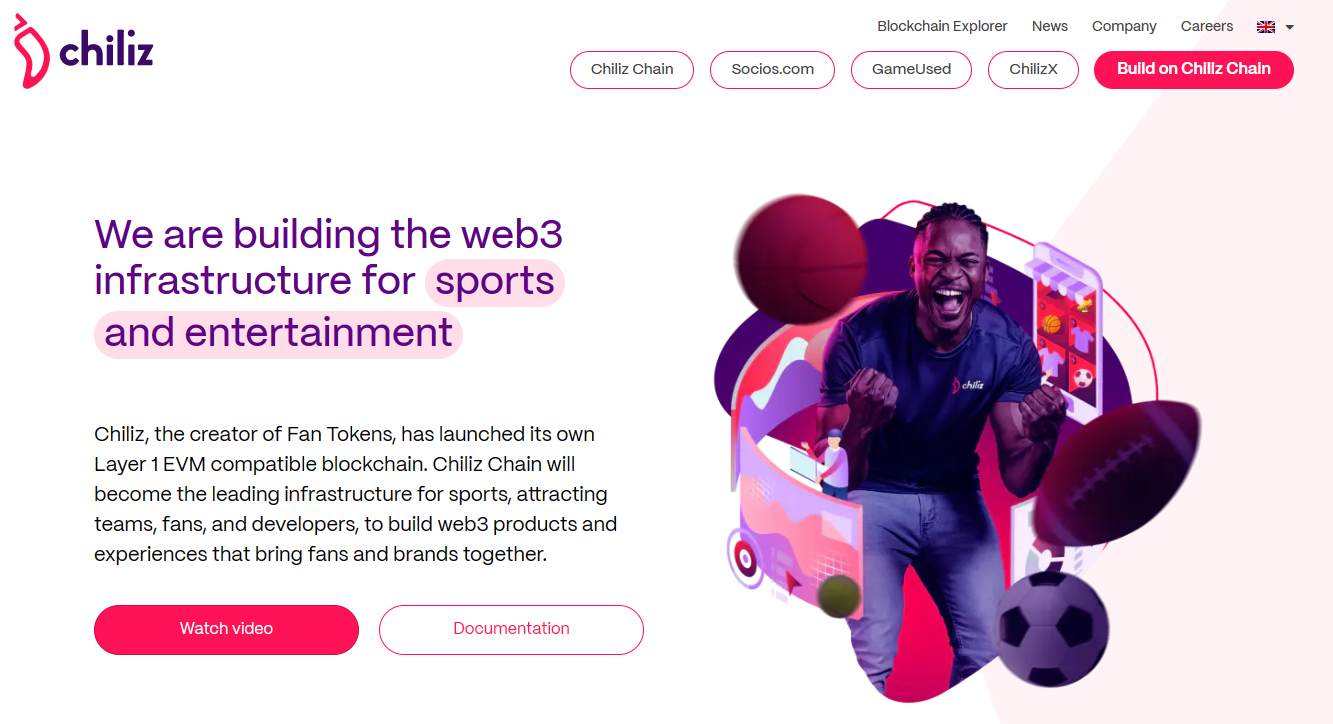 This is because Chiliz has formed an alliance with some of the top sports organizations globally. This includes the likes of Manchester City, Arsenal, FC Barcelona, Paris Saint-Germain, Juventus, Inter Milan, and many more.
Fans can buy a variety of fan tokens using CHZ, which includes those for their team as well as leagues. Through surveys and polls, for instance, supporters can participate and have a say in club-related issues.
Additionally, it touts affiliations with gaming companies, as well as the NBA and UFC. At the time of writing, there is a buzz around Chiliz Chain 2.0, which is a significant upgrade to its blockchain. This upgrade allows for the buying and selling of NFTs through the platform, as well as cheaper transaction fees.
Cryptoassets are highly volatile and unregulated. No consumer protection.Tax on profits may apply.
15. IOTA (MIOTA) - Utility Token Supporting Fast and Frictionless Transactions
IOTA is a cutting-edge network created to support the cost-free, frictionless flow of value and data between humans and machines. The token that supports this interconnectivity is MIOTA. Its market cap is a little over $500 million at the time of writing.
This utility token is designed for the Internet of Things (IoT), which opens up new possibilities like smart cities, digital identities, supply chain management, and built-in automobile wallets. Validators and transactions are compensated for handling new transactions.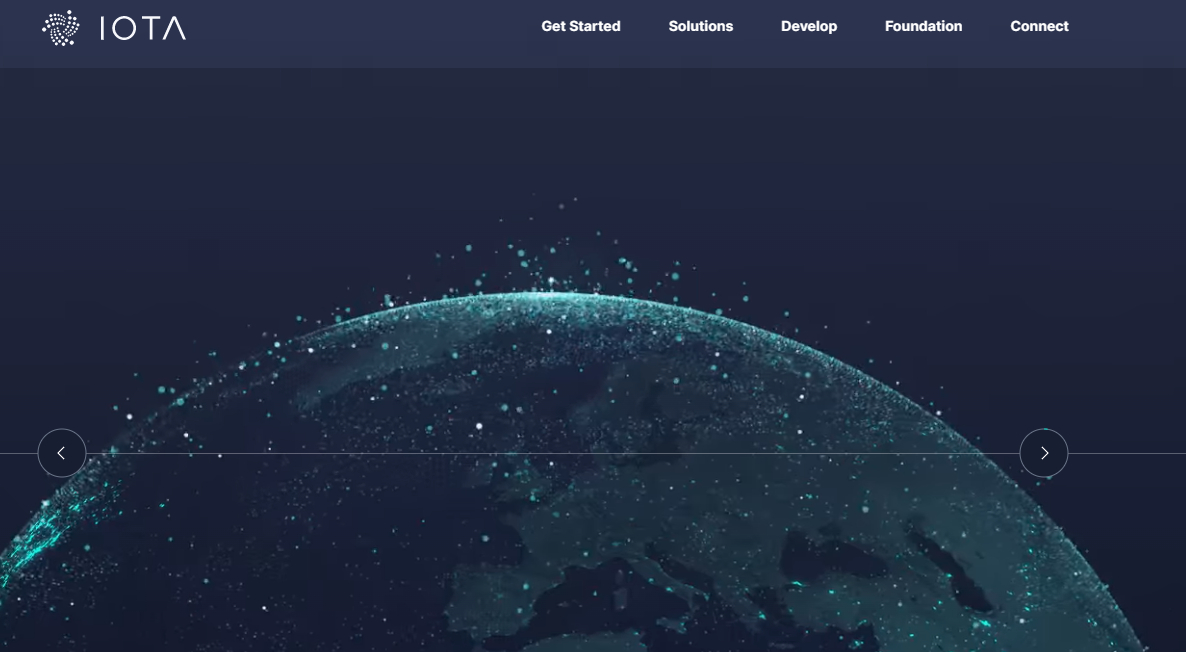 Although IOTA is a distributed ledger, there are no blocks or miners because it does not employ blockchain technology. As a result, the network is quicker than conventional blockchains.
IOTA users validate two earlier transactions each time they conduct a new one. To participate in the distribution of fresh tokens, MIOTA may be staked. Moreover, IOTA's programmable network allows for the tokenization of any asset, enabling the development of dApps.
Cryptoassets are highly volatile and unregulated. No consumer protection.Tax on profits may apply.
16. NEO (NEO) - Low Cap Crypto With Dual Token Model
The NEO platform leverages blockchain technology and smart contracts. As well as creating and managing digital assets, the open-source blockchain platform seeks to change the existing state of the global economy into a 'smart' one.
NEO carries a market capitalization of around $650 million at the time of writing. Holders of NEO tokens have ownership interests and voting rights in the network. The supplementary coin on the original NEO network, GAS, was once employed to cover fees for trickier transactions.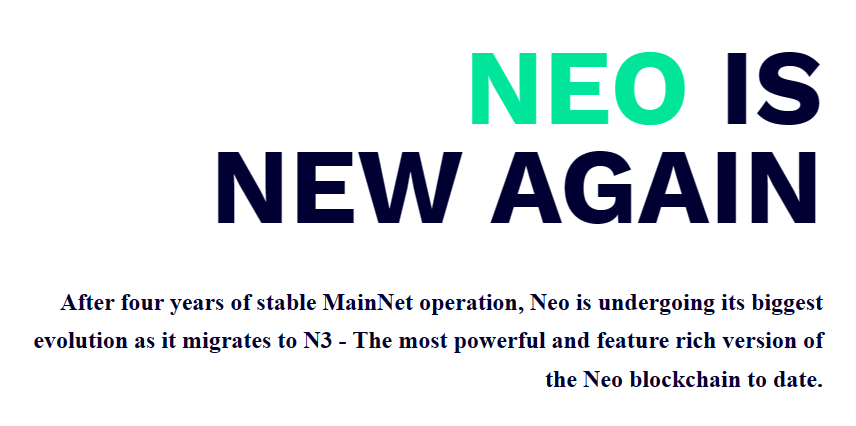 According to the platform, GAS does not need staking and is given to investors just for holding NEO tokens. Put simply, NEO acts as a governance token, and GAS is the platform's utility coin.
Network charges, the installation of smart contracts, and dApp purchases are all paid for using GAS. Importantly, after a recent update, NEO and GAS may be transferred from legacy tokens to the updated N3 version at a ratio of 1:1.
Cryptoassets are highly volatile and unregulated. No consumer protection.Tax on profits may apply.
17. ZCash (ZEC) - Privacy Focussed Peer-to-Peer Network
With a distinct hashing algorithm and set of security measures, ZCash is a fork of the Bitcoin system. At this time, ZEC has a market capitalization of almost $500 million. Investors interested in mining can do so with ZEC tokens.
Notably, for optimal results, application-specific integrated circuits should be used for mining the cryptocurrency. ZEC uses zero-disclosure evidence, allowing for the mathematical consistency of the entire transaction procedure.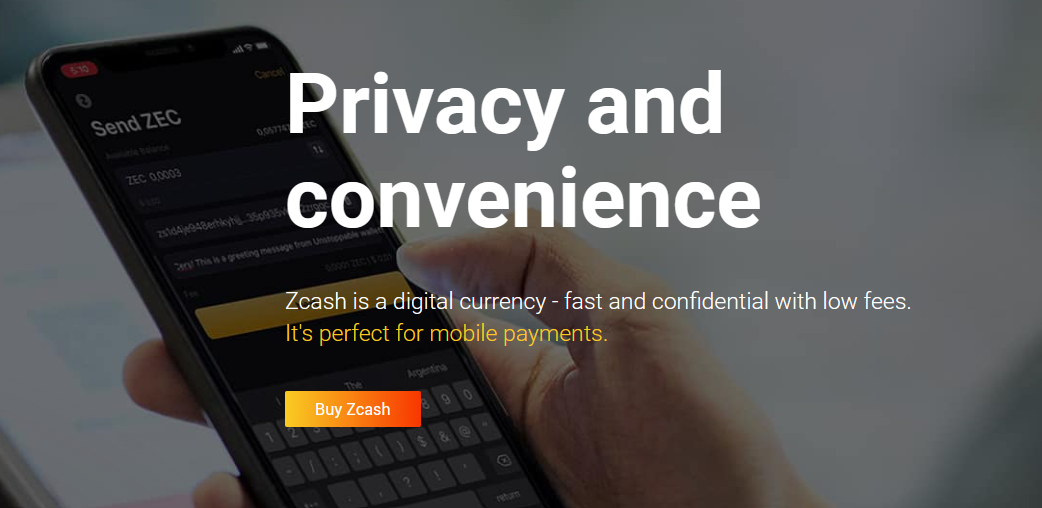 This is cross-checked without disclosing any information, which makes ZEC one of the best low cap cryptos to buy for privacy. ZCash's usage of unique transaction block headers, the zk-SNARK protocol, comments, and JoinSplit descriptions are just a few of its standout features.
Because of its emphasis on anonymity, the ZCash network is well-known among crypto investors. As such, ZEC tokens are available at many cryptocurrency exchanges and online brokers.
Cryptoassets are highly volatile and unregulated. No consumer protection.Tax on profits may apply.
What are Low Cap Cryptocurrencies?
There is often a misconception that the price of a token represents the crypto project's valuation. However, this couldn't be further from the truth.
On the contrary, in order to asses the value and future growth of a crypto project, there should be a firm understanding of the market capitalization.
The calculation is as follows:
Price of crypto token x circulating supply = market cap
Generally, a low market cap crypto has a valuation of $2 billion or less, as with stocks. That said, some platforms consider those under $1 billion to be small cap assets. Nonetheless, this guide has analyzed a diverse range of low cap cryptocurrencies.
Guide to Finding the Best Low Market Cap Cryptocurrencies
It is true that the cryptocurrency market is volatile and unstable. However, there are several important factors that investors can consider.
Having a checklist may just improve their chances of success while searching for the best low cap crypto gems in 2023.
With this in mind, here are some crucial factors to take into account before investing in low market cap crypto projects:
Consider Crypto Investing Goals
Although seemingly obvious, it is important for the investor to consider their goals.
That is to say, there are traders who wish to buy and sell cryptocurrencies in the short term. In this case, extra volatility will likely be a benefit.
Meme tokens without much utility could be suitable in this scenario as they largely rely on social media attention and sudden influxes of support from online forums.
On the other hand, long-term crypto investors will look for the best low cap cryptos to buy with scalability/growth prospects
As such, when researching the best low cap cryptos to buy for their portfolio, investors could consider whether they want to partake in day trading, or prefer to hold their tokens in the long term.
Research the Roadmap
Some investors will be more likely to choose a project with a clear roadmap and a token with use cases and the potential to grow over time.
This is especially the case for longer term investors who may become part of a community and hold tokens for a longer period of time.
The best low cap cryptos to buy will have a fully operational platform and detail a clear and easily accessible roadmap for all potential investors to study. A good road map has to be precise and timely.
Even better, the roadmap can display a current development track for each level. This aids the decision making process for investors looking for the next big coin.
Does the Crypto Project Have a Strong Following?
Those researching low cap cryptocurrency projects should also check out the community of supporters, as this offers insight into its potential to blow up.
As a general rule, significant community support for a crypto project results in increased networking, awareness and price action.
This entails spreading the word, making the existing community aware of updates, including investors in crypto giveaways, and reaching new targets.
Additionally, a large audience of potential new investors can learn about the project. The communities that support cryptocurrencies are quite active and involved in such initiatives. Therefore, having a robust community supporting the project and offering suggestions and input is always beneficial.
On the other hand, if the community is not behind the cryptocurrency, or numbers are still limited during its presale phase, new investors may be hesitant to join.
A good example in this respect is Tamadoge. As of December 2022, the P2E metaverse project had accrued more than 85,000 Twitter followers.
Is it Worth Investing in Low Cap Cryptocurrencies?
We've reviewed the best low cap cryptos to buy and have explained how to seek them out.
Next, we'll talk about the potential advantages of investing in this category of crypto asset
Low Cap Crypto Assets - Potential to Grow
Some, but not all, low cap cryptocurrencies are fairly new projects, or are in the early stages of development.
Because of the volatility in the space, particularly with those finding their feet, investors view small cap cryptocurrencies as high risk. This is owing to the possibility that they are brand new or that they could collapse if they don't prove themselves to be popular.
Some of the assets in this category are cryptocurrencies that haven't yet shown to be resilient on the market. That said, those who take the risk and invest in a low cap crypto asset early may anticipate tremendous returns on their initial outlay.
All that said, investors should only ever allocate the funds they can afford to lose to any trading position. On the other hand, it's also possible to invest in a project in its presale phase at a discount before it goes live on an exchange.
Some Low Cap Cryptocurrencies Are Good For Day Traders
As we touched on, the best low cap cryptos to buy for day traders will likely be meme cryptocurrencies or new projects. The reason is simple - volatility means greater risk but potentially greater gains.
Moreover, many new low cap crypto assets experience an influx of new investors when they are listed on a major exchange. As such, those who bought tokens during the presale phase could opt to sell for a profit at the height of an early rally.
Buy Low Cap Cryptocurrencies: Wall Street Memes Walkthrough
Those looking to buy our highest-ranking low market cap crypto, Wall Street Memes, can do so during its presale phase.
Step 1: Download MetaMask or another crypto wallet.
Step 2: Buy USDT, Ethereum or Binance Coin.
Step 3: Connect to the Wall Street Memes website.
Step 4: Convert USDT/ETH/BNB to buy $WSM. Alternatively, buy $WSM tokens with a card.
Step 5: Claim $WSM tokens after the presale ends.
Buy Alternative Low Cap Cryptocurrencies
Below, we explore the best place to buy low cap cryptocurrencies that are already listed.
This should help investors that wish to access the best low cap cryptos to buy now, but don't know where to start.
eToro - Online Broker Offering Access to Multiple Low Cap Crypto Assets
eToro has been operational since 2007 and is trusted by over 25 million investors and traders. Not only does this trusted online broker list some of the best low cap cryptos we've reviewed today, but there are also medium and large cap options.
There is a 1% commission fee payable when buying and selling cryptocurrencies. This is fixed, so there are no surprises for investors. We also found indices, a multitude of stocks, ETFs, currencies, and commodities at eToro.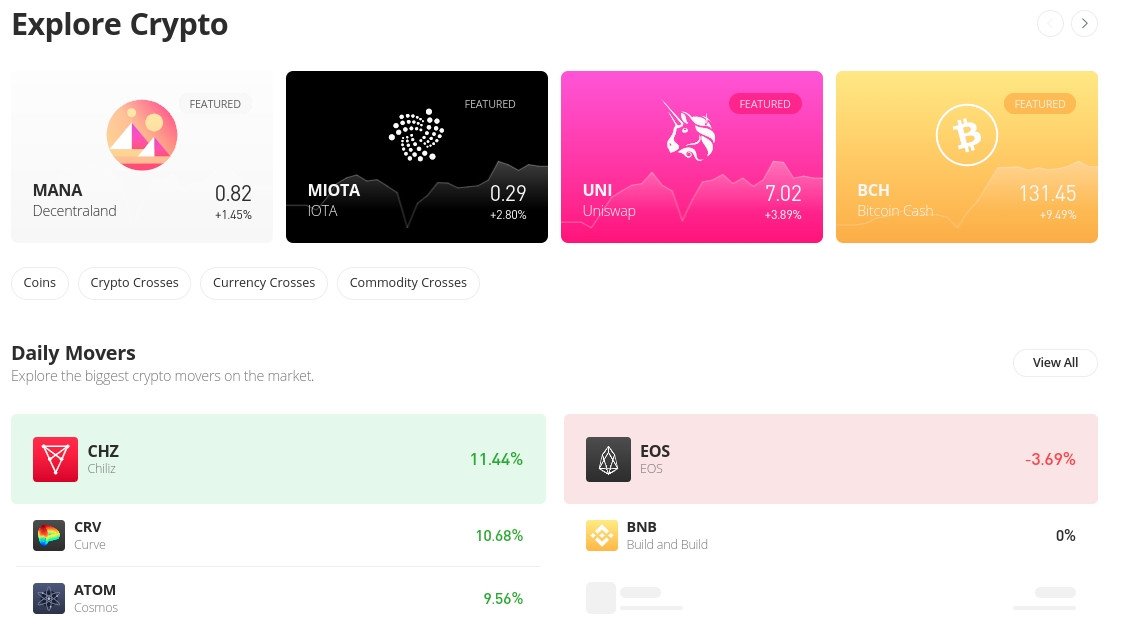 Regulatory bodies such as the SEC, ASIC, FCA, and CySEC watch over the platform. Moreover, those who buy cryptocurrencies here will find their investments in their portfolio rather than being able to add them to MetaMask. That said, it is also possible to transfer tokens to the eToro Money crypto wallet.
This wallet is offered as a cell phone app and to add their tokens, investors must complete a crypto transfer on the main platform. Note that only certain crypto positions are eligible. eToro also allows investors to buy and sell cryptocurrencies passively via Copy Trading.
Put simply, when $200 or more is allocated to Copy Trading, everything the seasoned trader buys or sells will be mirrored in the portfolio of the investor. Smart Portfolios on the other hand, are comparable to managed funds, only with cryptocurrencies (and stocks).
That is to say, multiple cryptocurrencies will be added to an investor's portfolio at once. The investor can pick the most suitable Smart Portfolio for their objectives. The minimum investment in this case is $500.
This includes ready-made portfolios like Scalable-Crypto, DAO Portfolio, Napoleon Crypto and more. The minimum deposit amount is just $10 for US investors. Moreover, the platform accepts numerous payment methods. This includes credit/debit cards, e-wallets, ACH, and bank wire transfers.
Cryptoassets are highly volatile and unregulated. No consumer protection.Tax on profits may apply.
To Conclude
Today we have listed and reviewed the best low cap cryptos to buy in 2023 - this included exciting new projects like Wall Street Memes, our top pick.
Through its integration of community engagement and potentially high returns, $WSM is a remarkable low-cap crypto. Drawing upon the legacy of the popular Wall Street Bulls NFT collection, it brings forth a unique crypto experience, making it a project to watch.
At press time, buyers can grab the token $WSM tokens for only $0.0337, with more than $25 million raised in just 12 weeks. It has also seen interaction from Elon Musk and is expected to launch on a major exchange soon.
FAQs
What is low market cap crypto?
A low market cap cryptocurrency is generally considered to be a project that has a valuation of less than $2 billion. This is similar to how low, medium, and large-cap stocks are viewed.
Which cryptocurrencies have a low supply of tokens?
Cryptocurrencies with less than 100 million tokens are generally regarded as low supply. An example of this would be Meme Kombat, which has 12 million tokens.
What Low Cap Cryptocurrency is the Best?
Today we found that Wall Street Memes ($WSM) is the best low cap cryptocurrency project to buy right now. $WSM token has raised over $25 million just 12 weeks since its presale launch, at the time of writing.
Which cryptocurrency has the lowest market capitalization?
From the list of projects that we have discussed today, those with the lowest market cap are those currently undergoing their presale prior to being listed on exchanges.
Are low market cap currencies a good investment?
Whether low market cap cryptos are a good addition to a portfolio will be dependent on the risk tolerance of the investor. Although high risk, there is growth potential with some low market cap crypto projects. Investors should conduct their own research.
---