Australia Now Home to More Crypto ATMs Than El Salvador – How Does This Impact Adoption?
Disclosure: Crypto is a high-risk asset class. This article is provided for informational purposes and does not constitute investment advice. By using this website, you agree to our terms and conditions. We may utilise affiliate links within our content, and receive commission.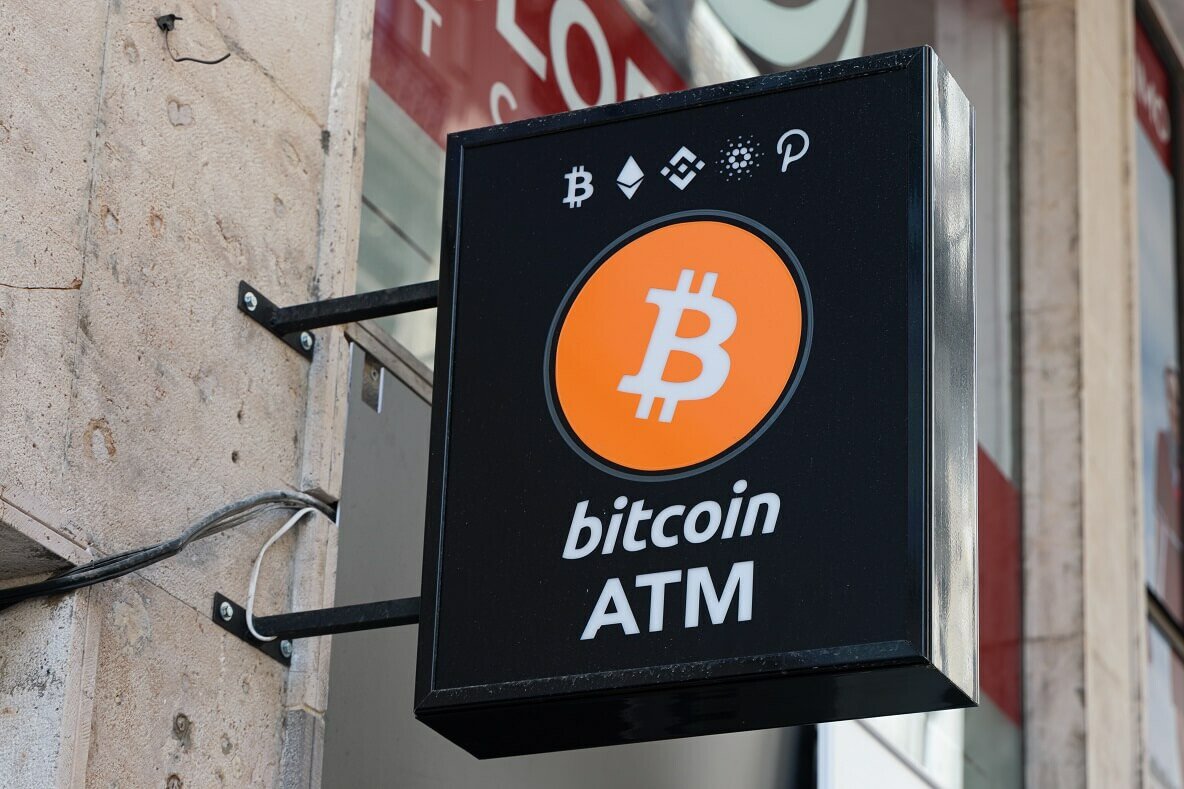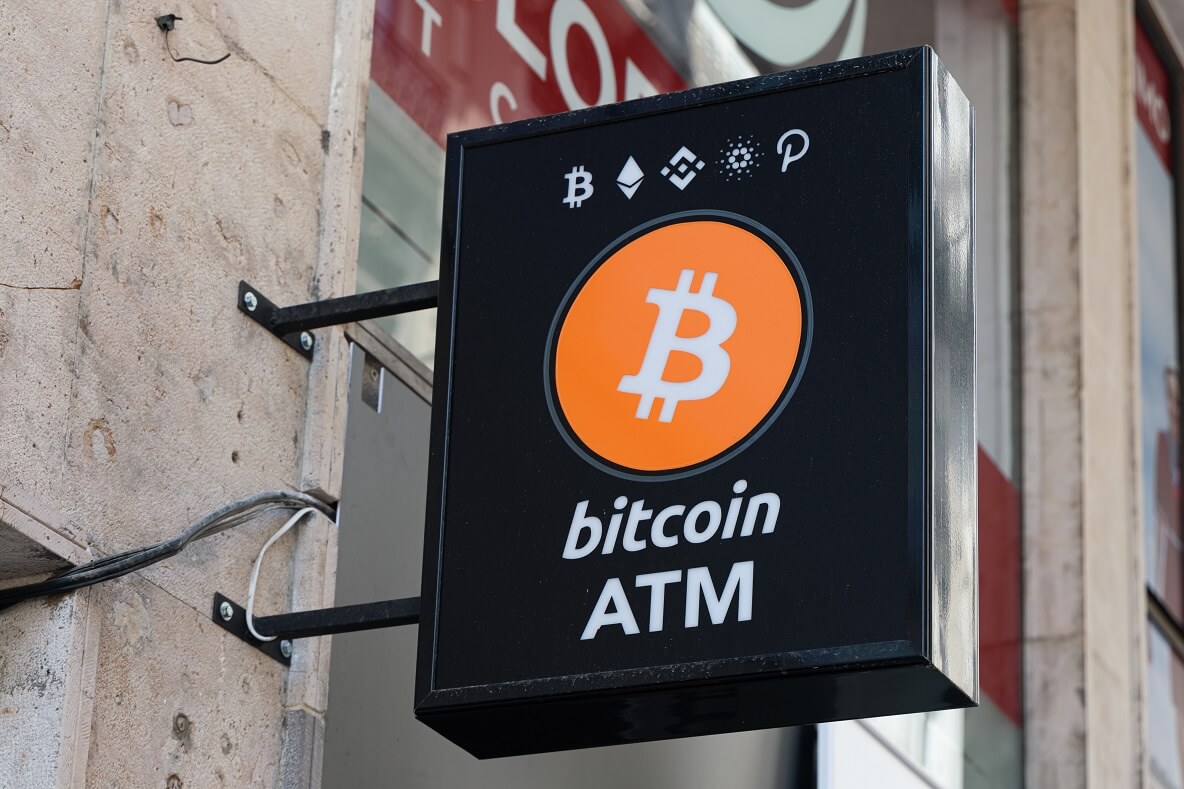 The number of crypto ATM machines in Australia has hit new highs over the past four months, surpassing El Salvador, the country where Bitcoin (BTC) is legal tender. What's more, two other countries overtook El Salvador: Spain and Poland.
Per Coinatmradar.com, the top 3 countries by the number of installed crypto ATMs are the US, Canada, and Spain, with 33,950, 2,649, and 273 locations, respectively. The difference in the numbers between these countries is vast.
Australia is in fourth place now, with 0.6% of the world's total crypto ATM machines – or 225 machines. Most of them are located in Melbourne (65), Sydney (48), and Brisbane (33).
The continent is followed by Poland and its 222 locations. The vast majority of the machines, 67 of them, have been installed in the nation's capital, Warsaw, while Kraków took second place with 42 ATMs.
El Salvador is currently in the 6th place with 212 reported locations. Most ATMs here, 28 of them, are installed in the country's capital San Salvador, followed by 25 in Santa Tecla. The rest are distributed across the nation.
Bitcoin became legal tender in El Salvador back in September 2021, but this decision has been heavily criticized by crypto skeptics and opponents both domestically and abroad ever since. Also in 2021, the government decided to install some 200 ATMs to promote bitcoin adoption, landing in the third spot in the world by the number of these machines, behind the US and Canada. However, Spain, Australia, and Poland have overtaken it since then.
Also, in August last year, there were reports that bitcoin ATM booths in the nation were "empty" less than a year after their launch.
The next on the list After El Salvador is Switzerland, and it takes the relatively distant 7th place with 155 ATMs installed in the country.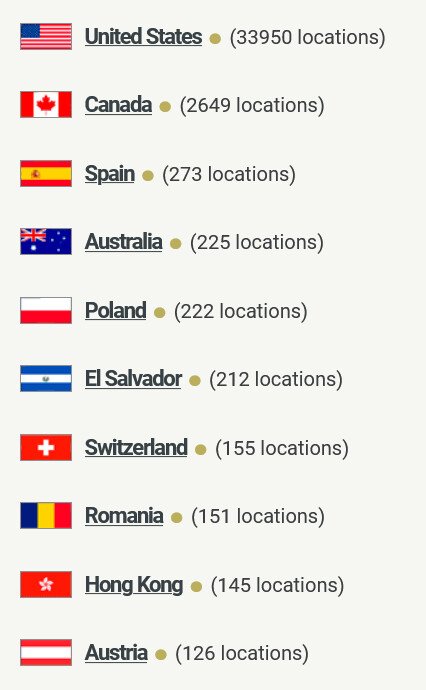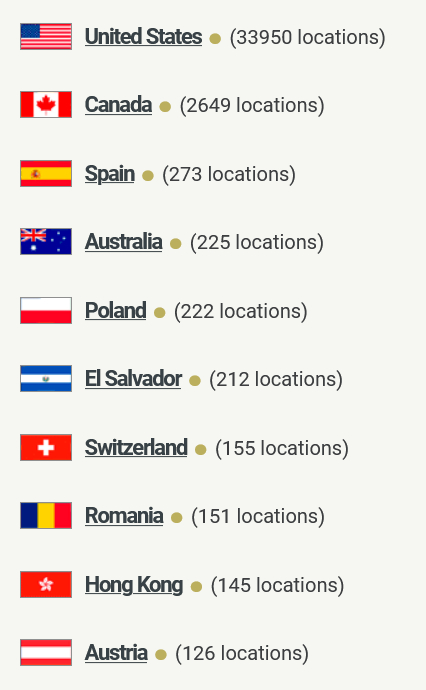 Notably, Australia has seen significant growth in the number of these machines – quite a boom in less than half a year. In the first days of this year, 49 ATMs have been installed. In December 2022, 33 were added to the country's total ATM number, in addition to 31 in November and 35 in October.
And not only did each of the last four months mark the highest number of installed machines in the country's history, but these were four consecutive months at that, as can clearly be seen on the chart below. In total, 148 ATMs have been installed in four months alone. This is 64 fewer machines than the total number installed in El Salvador.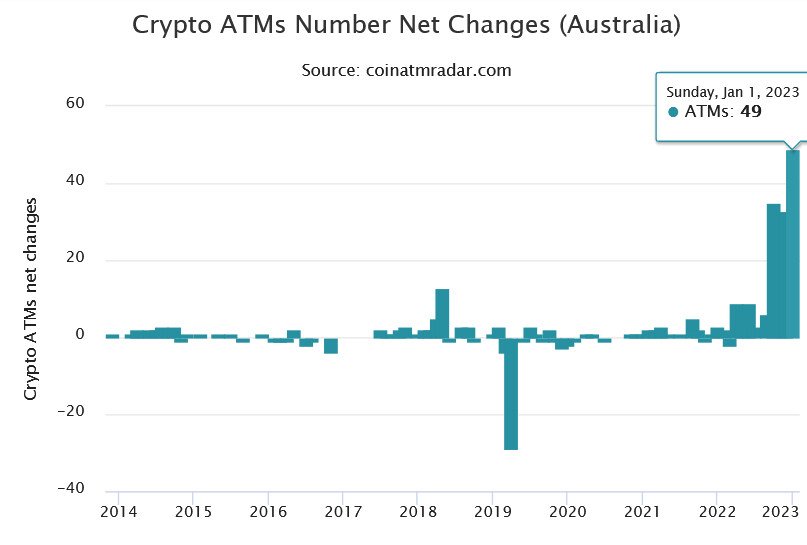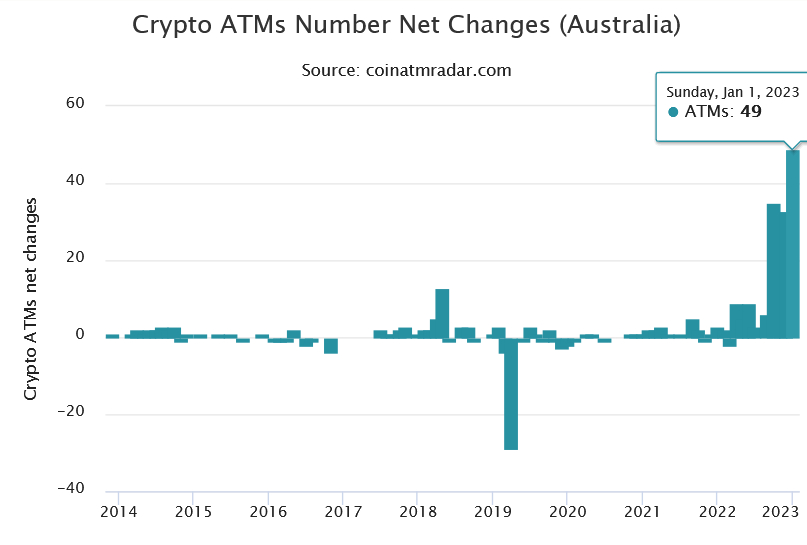 Meanwhile, out of some 38,611 crypto ATMs installed throughout the world, 94.4% of them are in North America. The website further shows that 86.9% of those are in the United States, and 6.6% in Canada.
Europe is home to 3.9% of all ATMs, while Asia houses 0.8%. Oceania stands at 0.6%, South America at 0.3%, and Africa at 0.1%.
Spain is Europe's 'ATM capital', with 0.6% of the machines, followed by Poland, Romania, and Switzerland, with 0.4% each. South America's leaders are Colombia and Brazil, with 0.1% each.
Meanwhile, in Africa, South Africa sits at the top, with 19 machines, which is less than 0.1%. It is followed by the United Arab Emirates' 3 ATMs, and Nigeria's 2.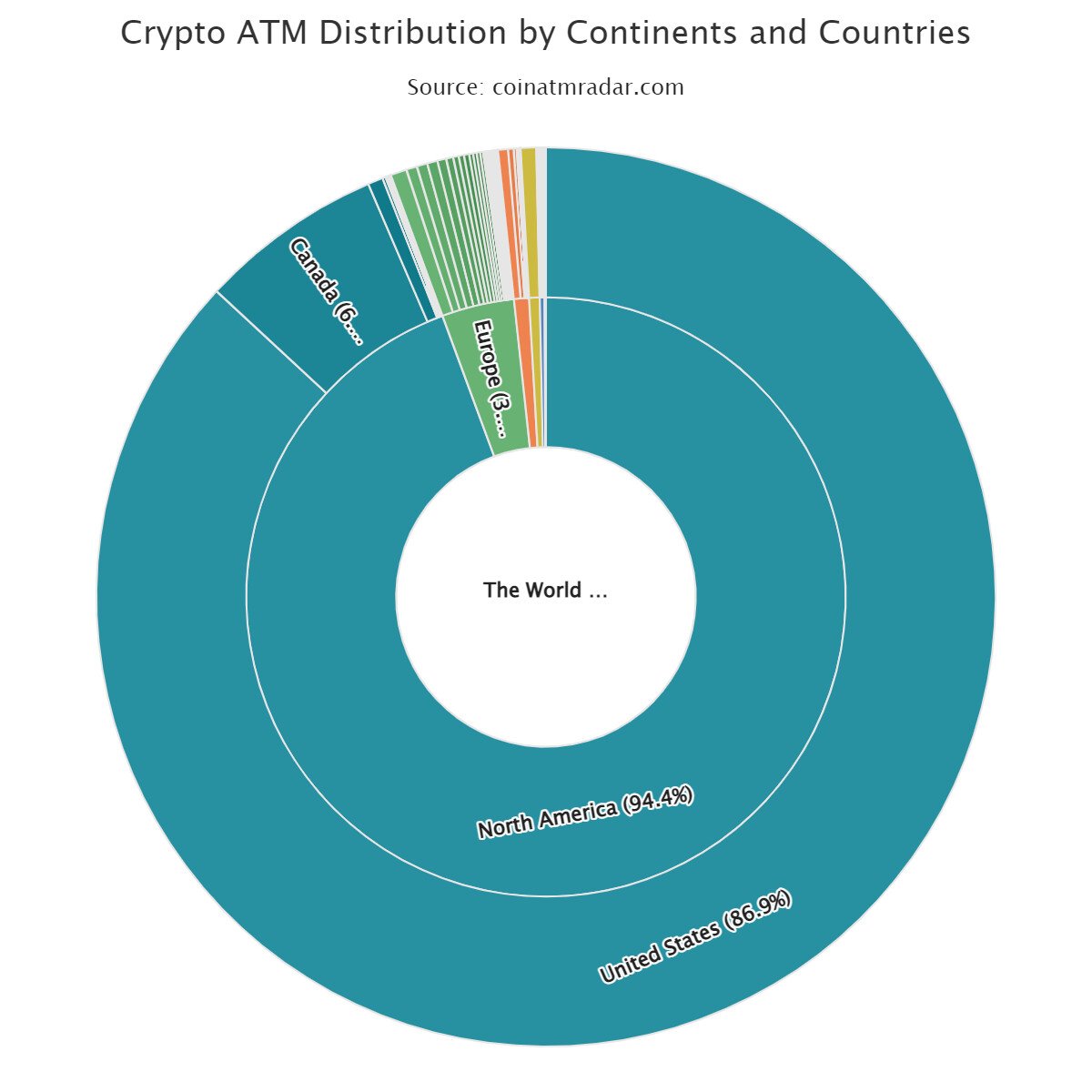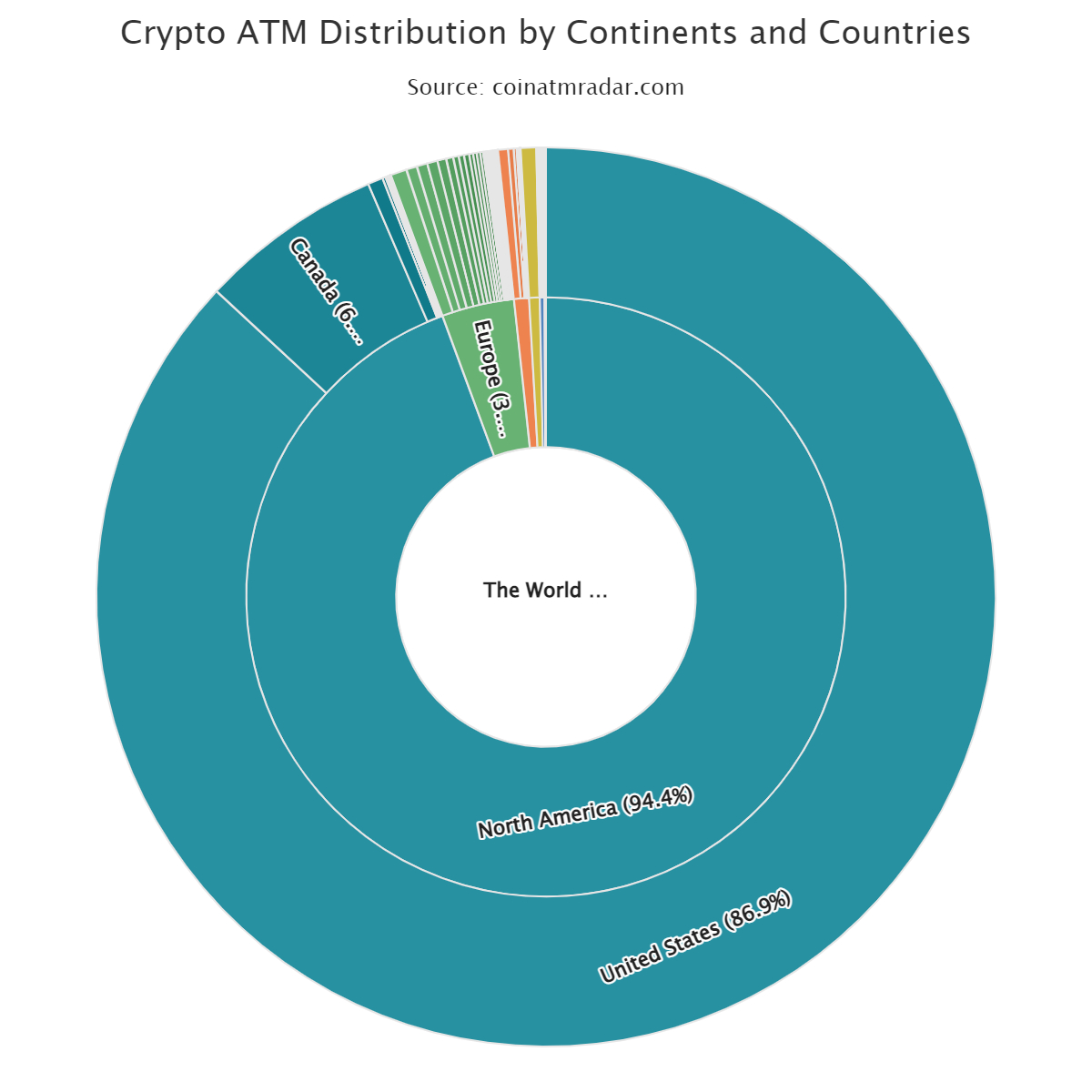 Notably, there are 92 fewer ATM locations in the world reported by the website as of January 1, 2023. Despite that, there has been a clear rise in the adoption of this type of ATM over the last two years -particularly since the beginning of 2021.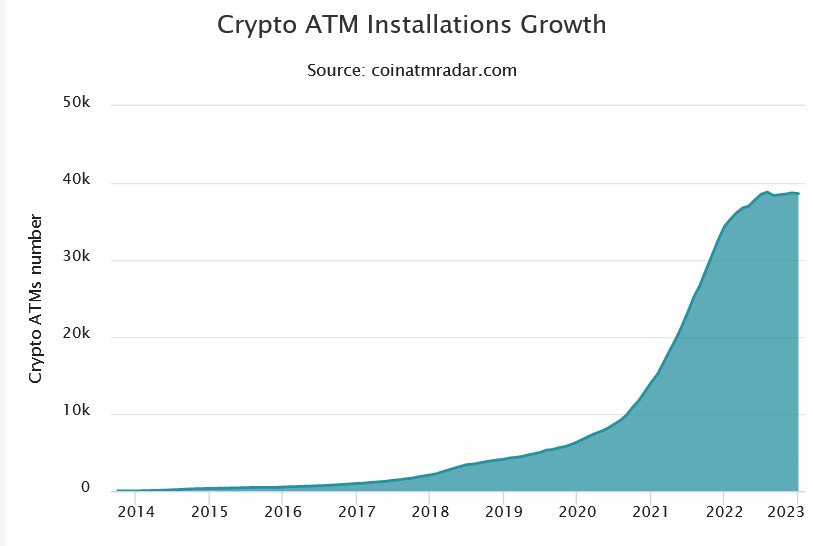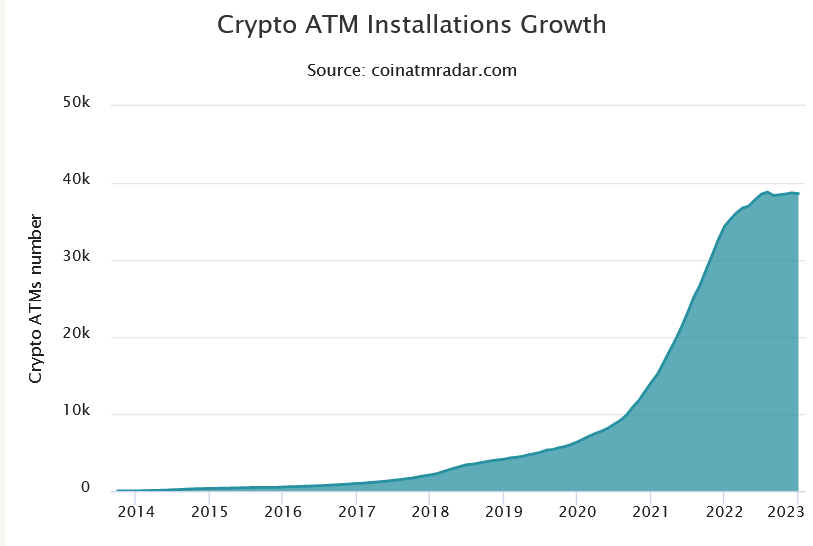 Top 10 operators run 26,177 crypto ATMs, or 67.8%, said the website, while 589 other operators run 12,434 crypto ATMs, or 32.2%.
____
Learn more:
– State-run El Salvador Bank Accepts 200 Bitcoin ATMs as Collateral for USD 1.5M Loan – Report
– Australia Set to Establish a Framework for Regulating Crypto Service Providers in 2023

– Crypto Adoption: Number of Bitcoin ATMs in Canada Jumps 28% in One Year
– Is US Bitcoin ATM Operator Going Public With $1 Billion Valuation a Loser?

– US Crypto ATM Provider Bitcoin Depot to Go Public as Part of Merger Deal
– Bitcoin ATMs Return to Tokyo, Osaka for First Time Since 2018
---