Argentinian MP Calls for Gov't Mining Answers as Crypto Real Estate Interest Grows
Crypto is becoming a big deal in Latin America, where an Argentinian MP has demanded crypto policy answers from the government – while interest in crypto-powered real estate rises in the country.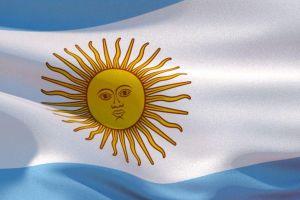 According to Parlamentario, Martín Berhongaray, an MP for the Radical Civic Union Party – the second-largest party in parliament and part of the ruling Together for Change coalition – has challenged the government on crypto mining-related issues.
Berhongaray has submitted a request for information on the environmental and financial consequences of token mining.
The request will likely force a reply from its addressees, the Ministry of Science, Technology and Innovation and the Ministry of the Environment and Sustainable Development, as well as the finance and security ministries.
The MP wants to learn if the executive "is looking into and preparing measures to avoid unfavorable effects" related to the "technological phenomenon of cryptocurrencies."
The MP's request demands answers whether existing energy, environmental, financial and tax policy has been formed by "taking into account the existence of the phenomenon of cryptocurrencies."
He also wants to know if the government has been "warned about the existence of subsidies" for excess energy consumption-related measures such as crypto mining. He said that the subsidy costs "transfer a good part of the costs to the population as a whole."
Furthermore, Berhongaray asked if studies had been made into "the importance" of crypto mining production and and "if the implementation of regulatory policies or courses of action has been evaluated regarding financial, tax or safety issues."
Meanwhile, La Nación reported that the mining outfit Bitfarms has set its eyes on expanding to Argentina, with initial plans to begin operating 55,000 mining rigs – likely in the Argentinian part of Patagonia.
Argentinian crypto pay-powered property is also becoming a genuine interest among certain tranches of society, Ambito reported.
The media outlet quoted Gabriel Brodsky, the CEO of a real estate firm named Predial. He stated that the average age of those interested in making crypto-powered real estate trades in Argentina was 40.
Brodsky added that bitcoin (BTC)-owning buyers could expect to get their hands on "one-room" and two small room" apartments in Buenos Aires neighborhoods such as Almagro, Villa Crespo, Paternal and "some parts of Caballito" for BTC 2 (around USD 80,000 at the time the interview was conducted). He noted that the same kind of price could also land a buyer a studio apartment in the more upmarket Palermo and Belgrano districts.
However, he noted that most crypto buyers and sellers preferred to do business in USD-pegged stablecoins such as tether (USDT).
Brodsky concluded that many buyers and vendors in this age group had expressed a desire to access the "ease and agility" of crypto payments, which are "unlike deals involving with cash where you expose yourself to security-related issues or bank transfers with all the red tape involved therein."
____
Learn more:
- Uruguay Senator Sartori Unveils Crypto Adoption and Regulation Bill
- Demonstrators Hold Bitcoin Protest Outside El Salvador Parliament
- Chinese, Taiwanese Bitcoin Miners Eyeing Paraguay Move
- TechCrunch Founder to Sell His Crypto-Bought Kyiv Flat – as an NFT
- An Ambitious Spanish Man Offered His Parking Space for Bitcoin
- Spain's First Tokenized Property Sells for ETH to Investors in 3 Countries
---