Argentina Central Bank Tells Banks: Give Us Data on Crypto Transactions
The Argentinian central bank has asked the nation's commercial banks to hand over data on transactions conducted by customers they believe to be trading in crypto – with yet another global government apparently gearing up to regulate its crypto users.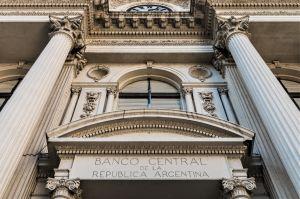 Per Infobae, the central Banco Central de la República Argentina (BCRA) has also asked fintech-related firms to hand over data, in a move that, the media outlet stated, "many players in the financial system" have interpreted as a precursor to regulations in the sector.
The BCRA has asked the banks and payments firms to provide it with data on "operations carried out using bitcoin (BTC) and other cryptoassets." However, the central bank was keen to point out that, at this stage, the data requested "is not about the buyers of cryptoassets, but about the companies that sell them."
As reported last week, experts now believe around 2 million crypto users are active in Argentina.
But it appears that the bank may be looking past BTC and major altcoins and attempting to target dollar-pegged stablecoins. A senior executive at an unnamed Argentinian crypto exchange suggested that the BCRA might be hoping to target transactions made in tokens like tether (USDT) or dai (DAI), as it suspects some individuals are using stablecoins to get around strict limits it has placed on dollar buying.
The government and the BCRA have been fighting a losing battle against hyperinflation in the past year, and a cap has been placed on the amount of fiat peso to USD exchanges individuals can make at banks and exchange counters. As previously reported, some appear to have turned to crypto as a way to get around these limits.
The BCRA has also requested data from the Argentine Chamber of Fintech, which represents a number of crypto-related and fintech companies, and wants information on companies that provide crypto custody or investment services, as well as crypto mining-related organizations.
____
Learn more:
- Turkey Prepares Crypto Regulations Amid 'Disturbing' Money Outflows
- Young & Angry Voters Warn Politicians Over Crypto Crackdown
- As Bitcoin's Taproot Nears, Ex-CIA Director's Paper Raises Privacy Concerns
- Don't Take Your Privacy For Granted As Regulators Get Anxious About Crypto
- Cashless Payment Is Booming. So Is Financial Surveillance
---