Another Chinese Giant Enters Bitcoin and Ethereum Mining
Another Chinese non-crypto firm has moved into bitcoin (BTC) mining – with the shipping behemoth Sino Global set to snap up a controlling stake in computing company Nine-Chain Intelligent in a deal worth around USD 8.5m.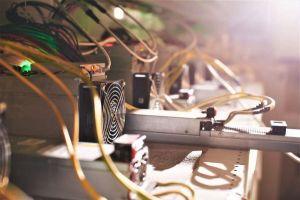 Per a press release, Sino Global announced that it had signed a Letter of Intent that would see it acquire 51% of the shares in the company, whose full name is the Inner Mongolia Nine-Chain Intelligent Big Data Park Service.
Based in Erenhot, in the autonomous Chinese region of Inner Mongolia, Nine-Chain Intelligent boasts a computing power center with some about 150,000 KW hour capacity for BTC mining, per the announcement. The facility reportedly has ethereum (ETH) mining capacity of 50,000 KW hour, as well as other R&D facilities.
The deal is subject to due diligence checks, and the firms did not reveal when it could expect to be completed.
Sino Global is listed on the Nasdaq exchange, and employs some 19,000 staff worldwide. Earlier this month the firm announced it would be moving into BTC mining, appointing new Chief Technology Offcer and Chief Operating Officer to oversee the policy.
Chinese media outlets claimed the firm would be buying mining rigs from the major mining hardware firm Bitmain.
Lei Cao, the shipping firm's CEO, stated,
"We are extremely excited to execute an LOI to help us strategically expand our business to bitcoin and ethereum mining. Recently, cryptocurrency mining has evolved rapidly with scalability and infrastructure. This investment will provide Sino-Global a foundation to develop the mining project efficiently."
The move comes hot on the heels of another bullish dive into crypto mining from another China conventional business giant.
Earlier this week, 500.com, a lottery firm, announced it was buying the BTC.com crypto mining firm from the Bitmain co-founder Jihan Wu.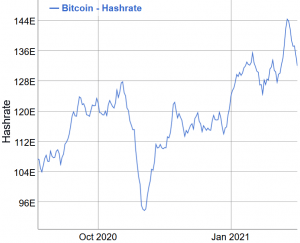 At the time of writing (10:26 UTC), BTC trades at USD 51,322 and is up by 4.5% in a day and 10% in a week.
___
Learn more:
- Bitcoin Miners Buy Oversupplied Energy, Turn To Renewables - Nic Carter
- Bitcoin Mining in 2021: Growth, Consolidation, Renewables, and Regulation
-IPOs, M&As, and New Token Sales To Bring Fresh Capital For Crypto in 2021
---