350 Spanish MPs 'Become Bitcoin Holders' in 'Crypto Education' Drive
All 350 members of Spain's parliament have become de facto bitcoin (BTC) holders after a publicity stunt from two crypto companies – in a move designed to mirror a similar initiative in the United States.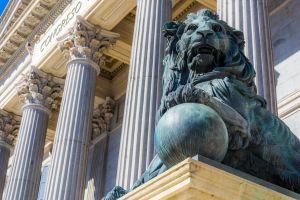 Per ABC and an article from one of the companies involved – the media outlet Observatorio Blockchain – every single member of the Spanish lower house, the Congreso de los Diputados (Congress of Deputies), has been emailed details of how to access a wallet containing one euro's worth of bitcoin.
The move comes days after the USA-based Digital Chamber of Commerce announced it had embarked on a similar project, with a "USD 50 campaign contribution in bitcoin" to "all members of the United States Congress."
Observatorio Blockchain, who name-checked the Digital Chamber of Commerce initiative, teamed up with Tutellus for the drive. The latter describes itself as "an educational platform specializing in blockchain."
The firms stated that they had emailed the BTC and QR code-linked wallet details to members "of all 10 parties" represented in the lower house.
The two companies said they wanted MPs to "experiment" with "new forms of money," and "make the Spanish political class aware of the transcendental role that cryptoassets are playing in the transformation of the economy and society."
However, like their American counterparts, they hastened to add that the bitcoin handouts were "not political donations."
Tutellus stated,
"Many [MP] may have already had some experience with using [cryptoassets], but we would like those who are not yet familiar with this new form of money to have the opportunity to handle it."
___
Learn more:
Spanish Crypto Users Report Banking 'Freezes' After Using Exchanges
Spanish Parliament Set to Decide Fate of Crypto Exchanges Regulations
66,000 Spanish Crypto Traders Warned to Pay Tax on their Earnings
---