Your Batch of Memes and Jokes, Delivered Weekly
Cryptonews.com is back with another round of twenty funniest crypto-related memes we've found on the internet. This is to make it easier for you to enjoy this refined sense of humor in between news of hacks, stolen funds, market slumps and #FundsAreSafu tweets.
Building a sort of unity within the cryptocurrency community is incredibly hard. From petty rivalries to full-blown competitions, almost like wars, one of the only ways people of the cryptoverse unite is by sharing a common enemy, like central banks. Or Warren Buffett.
Another way to sit back, forget those grievances and have a chuckle or two with someone who is usually your sworn enemy is through humor. Even though the person you're sending it to holds that one coin that you can't stand, you're both getting a laugh out of it, and that's what matters.
________________
"Do you have a moment to talk about our lord and savior, Satoshi Nakamoto?" This is when they slam the door in your face. At least we can appreciate the efforts other religions go through.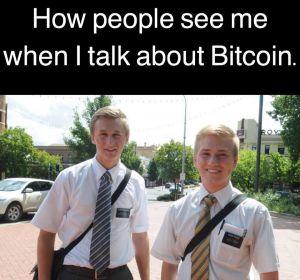 __
Just when you think this meme form is dead, it resurfaces again. To be fair, it's quite fitting - and did you hear? CZ, incredibly, saved himself. Binance is now apparently working on a Secure Asset Fund for Users (SAFU). Well played.
__
Not a joke or meme, but a heartwarming gesture. Although I can imagine many people would be rightfully upset if they were called "old" at only 50. They're not old, they're just… not very young.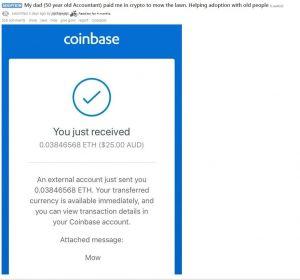 __
This is absolutely true. Just ask the Bitcoin pizza guy.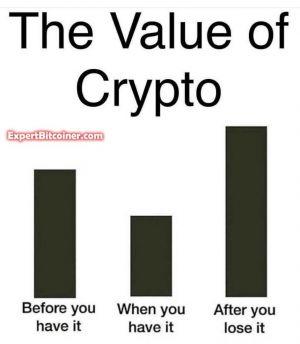 __
It's hard to care when they've been going back and forth with the same thing for months, if not years. Plus, banning crypto is becoming more pointless by the day - those who want to trade will find ways.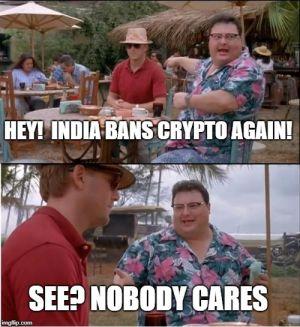 __
Sometime in the late 21st century… "I had two Bitcoins once, but then I panic sold when it hit 6k."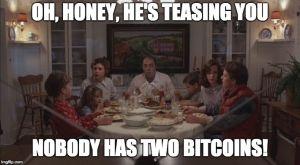 __
Half a year ago, this would've seemed like a nightmare. Now, it's a prophecy that I want to believe in with all my heart.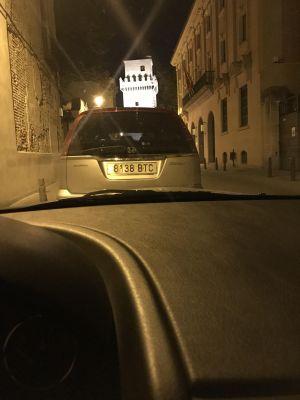 __
Hearkening to one of the fan favorites of overthrowing the banking system (that we published in our first meme compilation), this one hits close to home. Is that why old men yell at Bitcoin? Probably.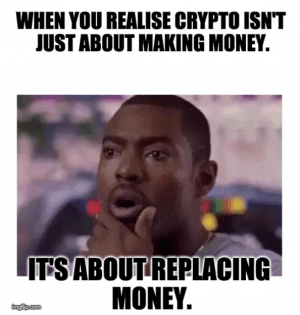 __
Trump fails us again. Also, it should've been USD 7418, to complete the date.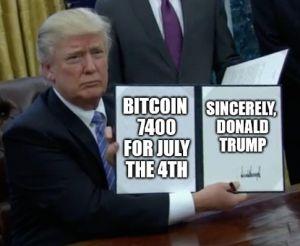 __
Not only is the mom the first sensible HODLer I've heard about, she also sounds very wholesome. Take note, rest of the cryptoverse.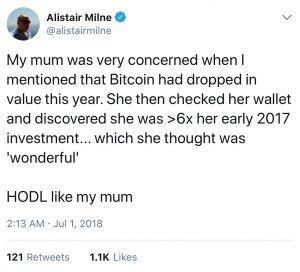 __
Diversifying your portfolio too often ends like this, and you don't even need a prophetess to tell you that.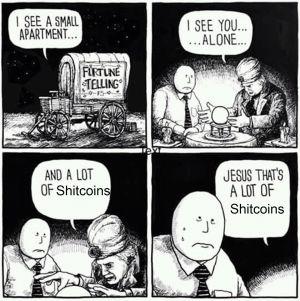 __
You have to pick your battles. One wrong move and everything could be ruined. On a semi-related note, I once read a quote by someone claiming to be a bomb disposal technician: "Either I do it right, or suddenly it's not my problem anymore." Grim.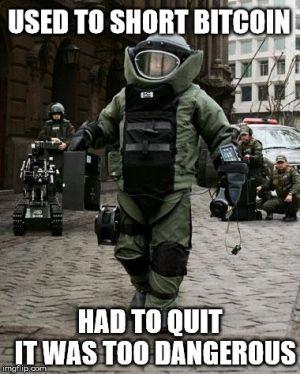 __
More badges than someone obsessed with the Boy Scouts. Pokemon doesn't even come close.
__
Oh how the tables have turned. Also, isn't it ironic that the saying goes, "Money doesn't grow on trees," when it's quite literally made of paper?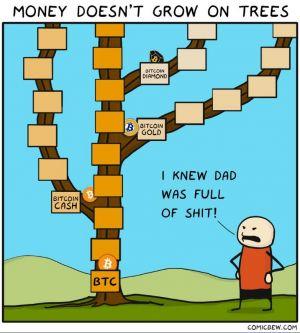 __
I'm not sure how this guy helps Bitcoin adoption, but I'm not even going to question it if it works. Don't touch it if it ain't broke, as they say.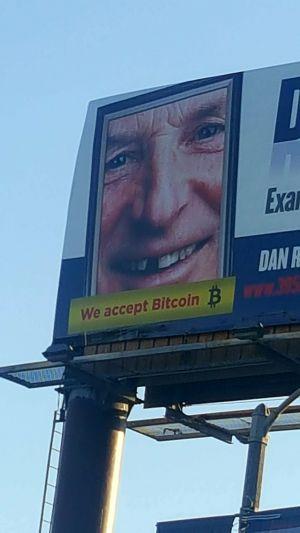 __
Be smart about your investments, kids. Refer to the mom a few memes above this one for ideas on how to HODL.

__
Every cent you manage to get is great. Also, HODL.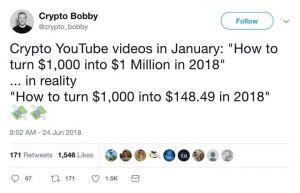 __
The children's understanding of how banks work is frankly scary, but we're here working on a future where this won't be the norm. Then they'll ask what this meme means. Not very different from nowadays, where they call a floppy disk "a printed save button."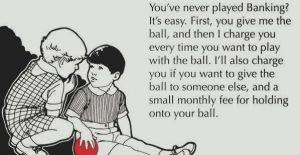 __
The look of utter betrayal on her face is the absolute same as everyone's when they're told their ICO exit scammed. Or when kids get told Santa isn't real. Is there a difference, really?
What $Crypto often feels like. pic.twitter.com/nmCx14jQ2Y

— WhalePanda (@WhalePanda) 2 July 2018
__
50/50 is good, I'd take that chance. Also, kudos to the people who pour in hours of work to make good quality memes, so that we can show them on our own website. You go, meme makers.
When art imitates life. 😂 #crypto #fiftyfifty #itssafetho #wardogs pic.twitter.com/7JuPprCAE0

— CryptoCandor (@CryptoCandor) 13 June 2018
__