Co-founder of Bitaccess: This Slump Is Healthy For the Market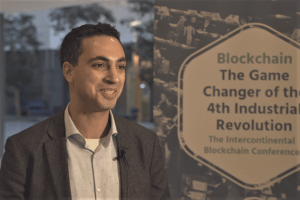 This slump in the crypto market is healthy, as a little bit of sanity has returned to the market and, hopefully, cooler heads are now investing, Moe Adham, co-founder of Bitaccess, a Canada's blockchain company, told Cryptonews.com.
"We've been through a lot of slumps and this is nothing new to us. This slump is not as bad as I expected to be. I still remember January of 2014 when we went down from USD 1,000 to USD 250 [per bitcoin] and eventually a little bit lower than that. That was a really tough time," Adham said, adding that despite the recent downturn in the market Bitaccess is still a profitable company.
Founded in November 2013, the company is a Bitcoin ATM producer and vendor, it also owns BuyBitcoinCanada.com, a bitcoin trading platform, and Faast, an instrument for building a cryptocurrency portfolio. The company has also launched The Catena Blockchain Suite, a product that enables publishing of complex datasets onto public or private blockchains.
Watch the full interview and listen what Moe Adham has to say about the growth of Bitaccess and the whole cryptocurrency market: