Market Looks Bad? These 20 Crypto Jokes Will Cheer You Up (Maybe)
Disclosure: Crypto is a high-risk asset class. This article is provided for informational purposes and does not constitute investment advice. By using this website, you agree to our terms and conditions. We may utilise affiliate links within our content, and receive commission.
As the internet became commonplace, memes became the norm for expressing your ideas and sense of humor. Of course, the cryptocurrency space is not clear from them either – it would be worrying if it were – and to see what memes the space has spawned is to peek into the minds of the people inhabiting it.
From commentaries on the current situation to self-deprecating jokes about losing your whole investment, making and sharing memes is what older generations would call a bonding experience for the cryptoverse. For us, it's a way of not taking everything too seriously.
Today, we bring you 20 memes, comics and jokes – stay with us for more next week! All credits go to original artists as noted, but most of them are the "product of the internet" as a whole and it's nearly impossible to track the original creator.
Let's begin.
__________
A classic one that's been on the internet since the ATH in December, it definitely goes to prove how easy it is to claim you care about the technology while simultaneously getting richer as the prices jump. Not that we've been having that problem lately.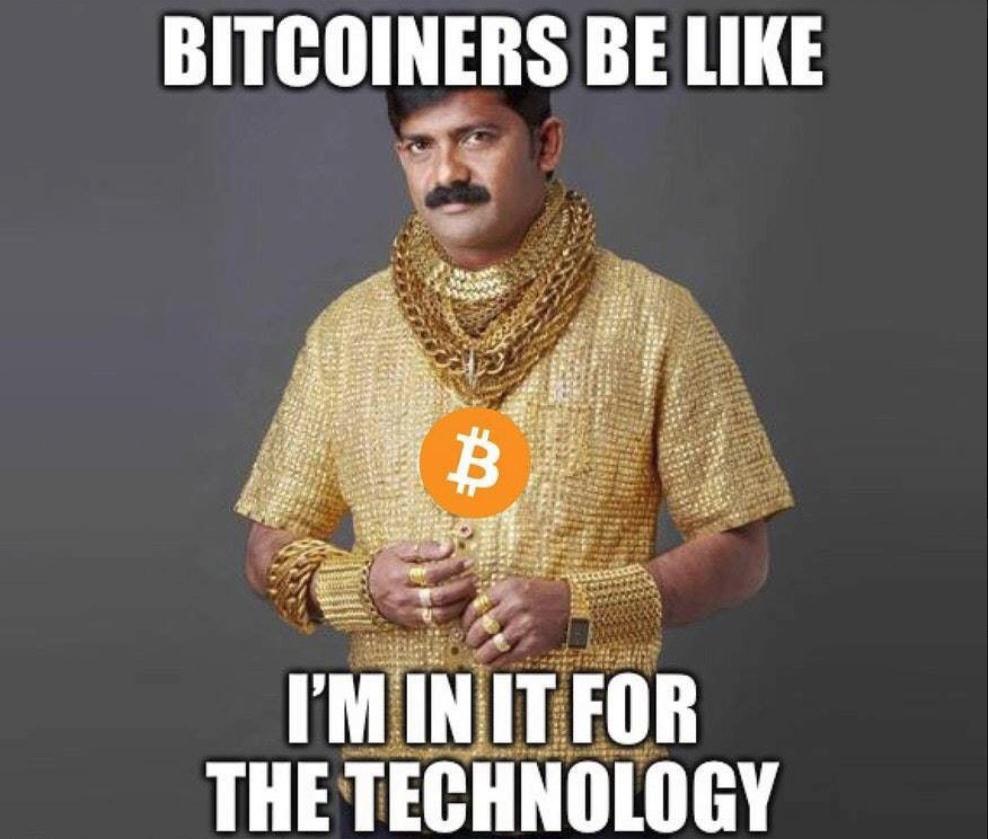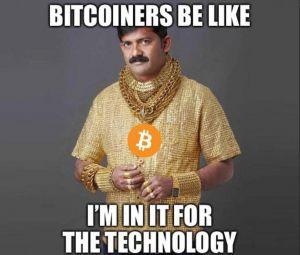 __
And if they didn't appreciate it, it's their problem now. At least they learned the value of HODLing.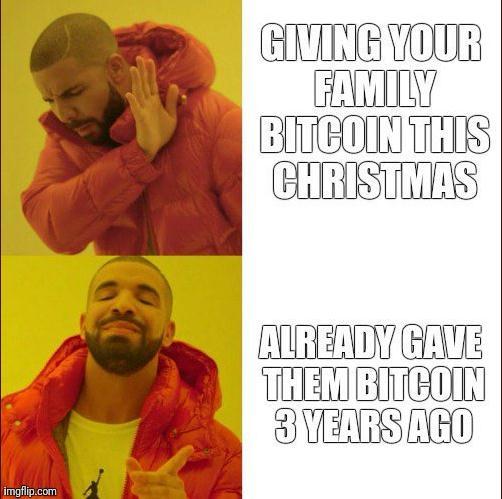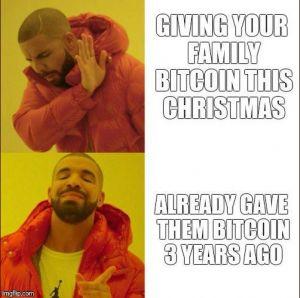 __
At some point, we were all Wolverine. When the markets run red, don't we all sigh and remember the good days in December?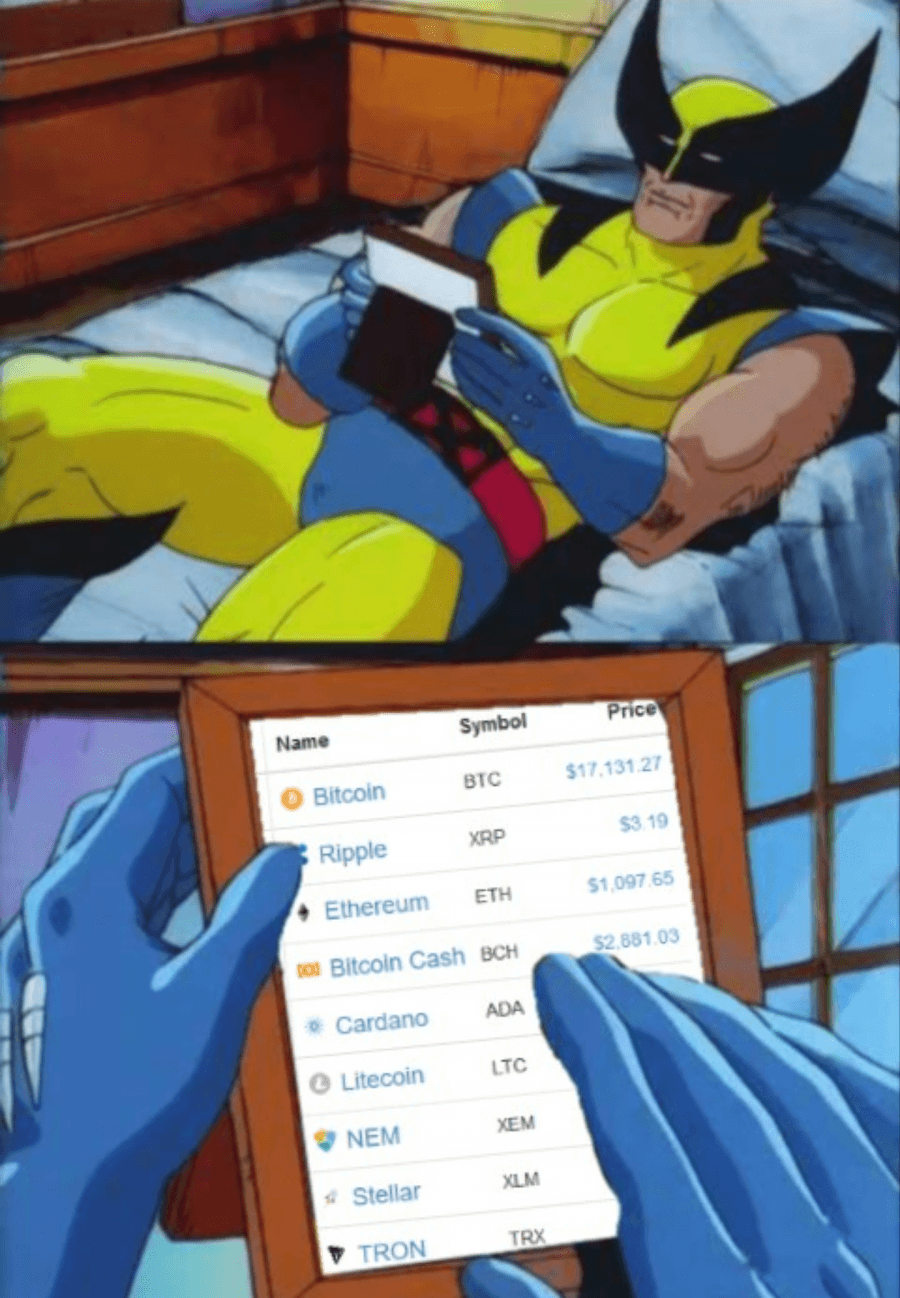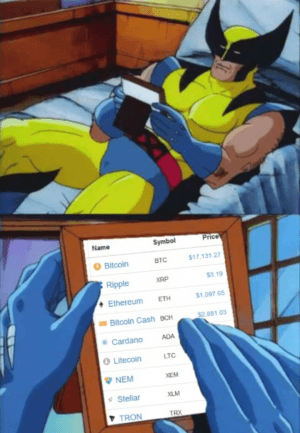 __
Memes are known to be relatable, but this one takes it to another level. Also: prefacing everything you tell people about crypto with "but I'm no financial advisor."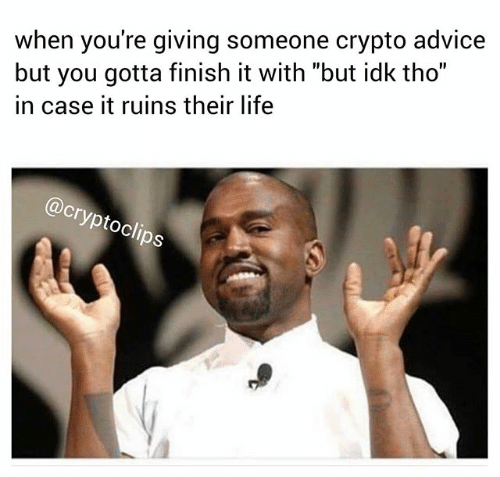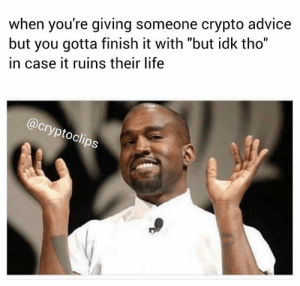 __
We only laugh at this one because we know how true it is. (Looking at you, certain project who raised a ten-digit amount without a working product.)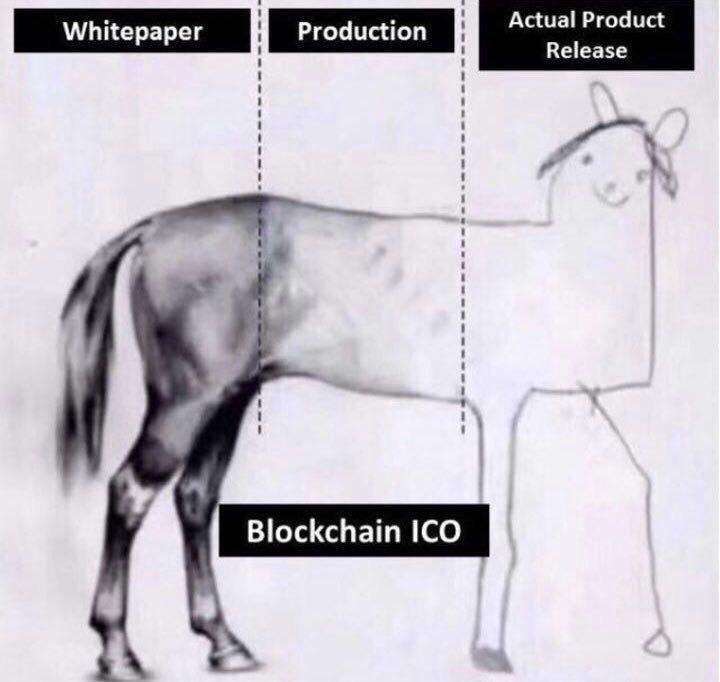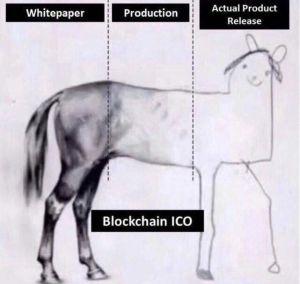 __
Isn't technological advancement amazing? What a time to be alive.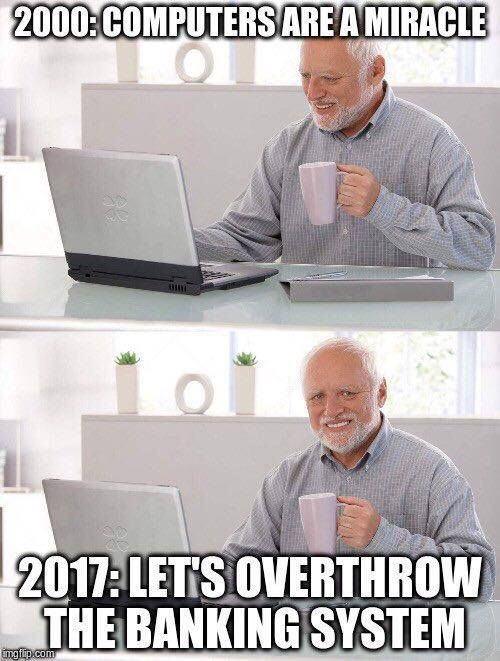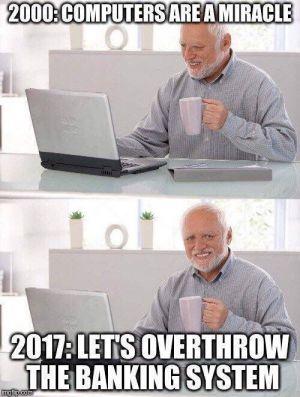 __
No such thing as volatility in the case of Dogecoin. One doge is always equal to one doge.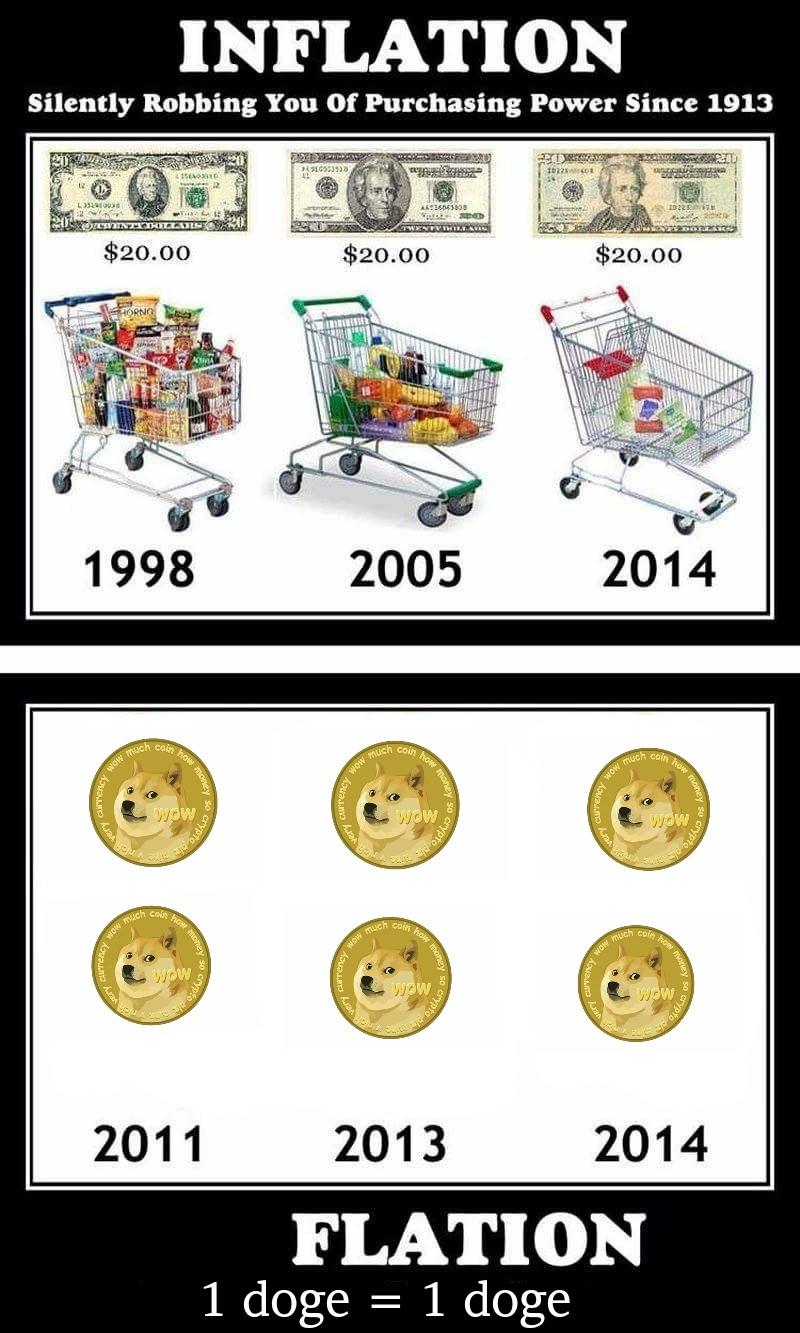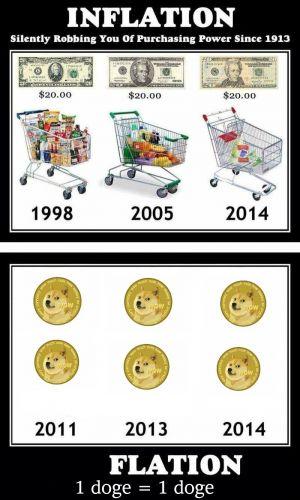 __
With how the market looks right now, rollerblades will become our main method of transportation.


__
Both can be equally scammy, but if you invest in the right one, your life will be so much better. Oh wait – this only works for ICOs.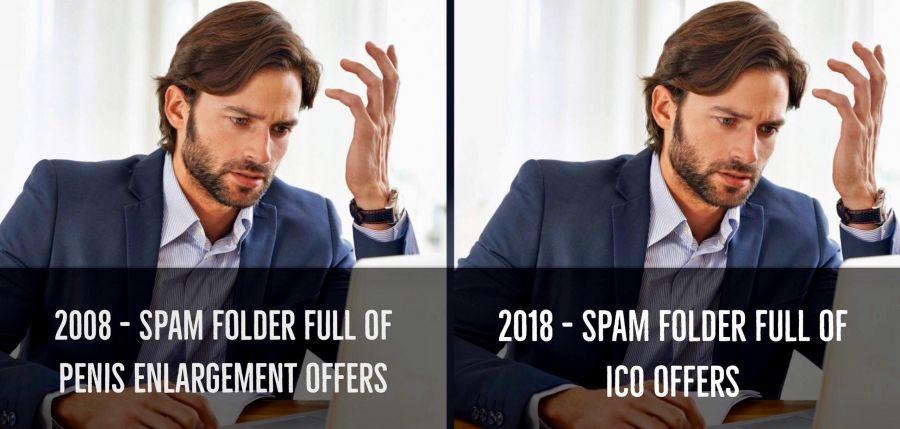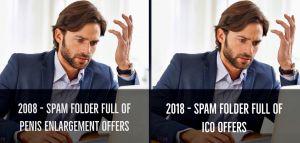 __
Practically everything nowadays exists as a version of Monopoly. But you have to admit, reimagining the game with cryptocurrencies – which are, by nature, decentralized to avoid monopoly – is certainly ironic.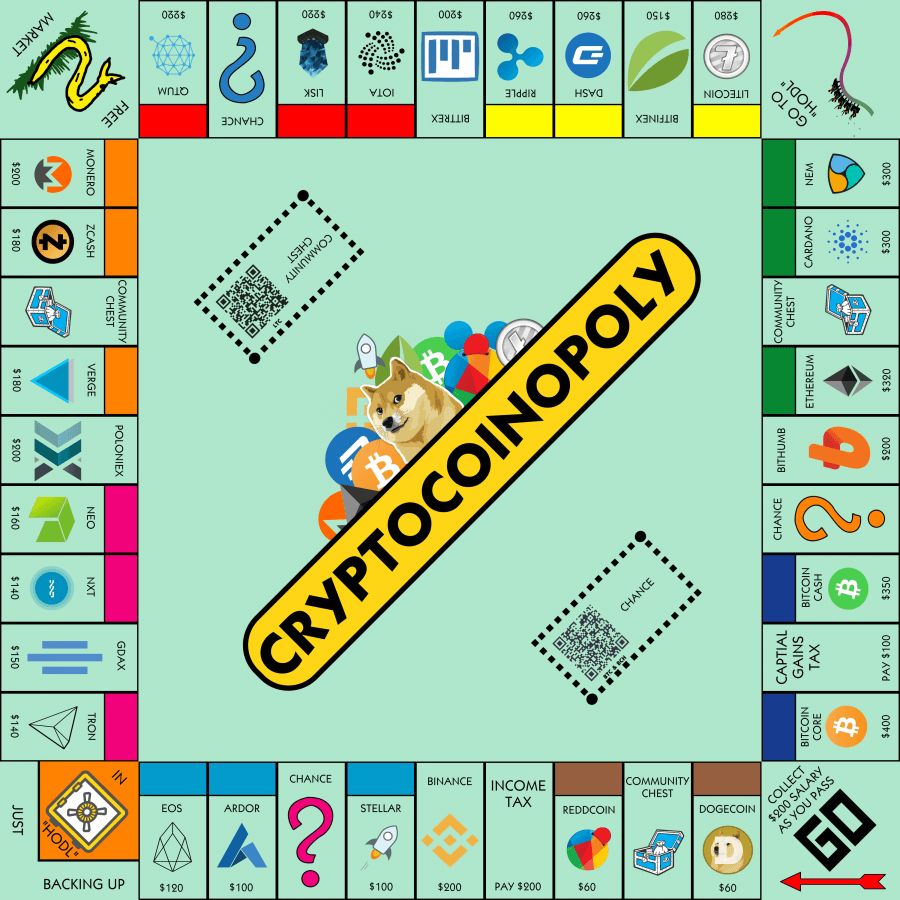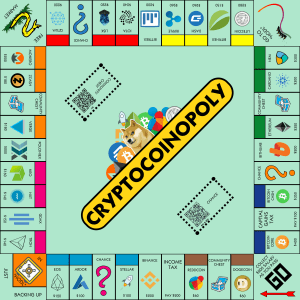 __
What goes around, comes around. Also, first mover advantage is not always your friend.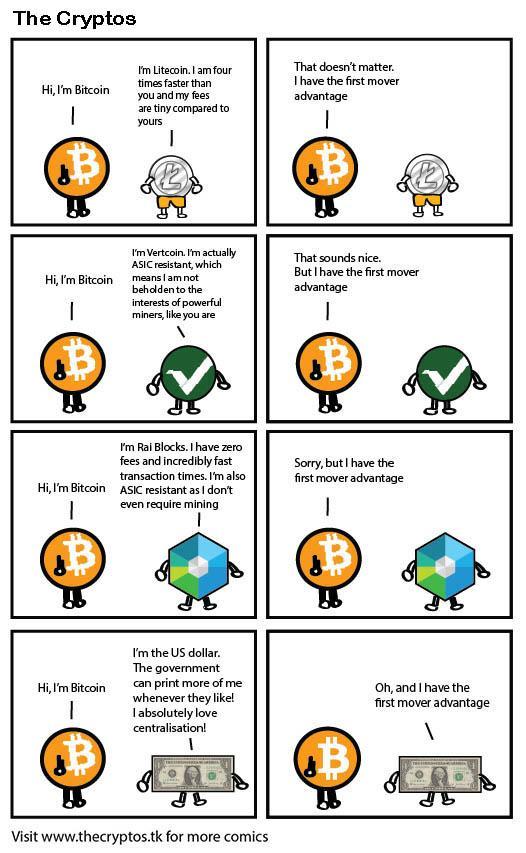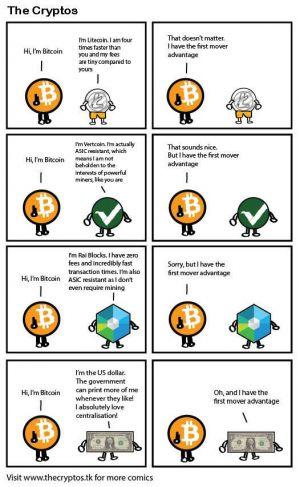 __
James seems to have dodged a bullet there.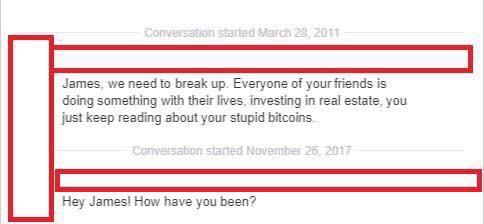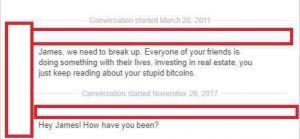 __
Bitcoin: leaving the "dinosaurs" speechless since 2009.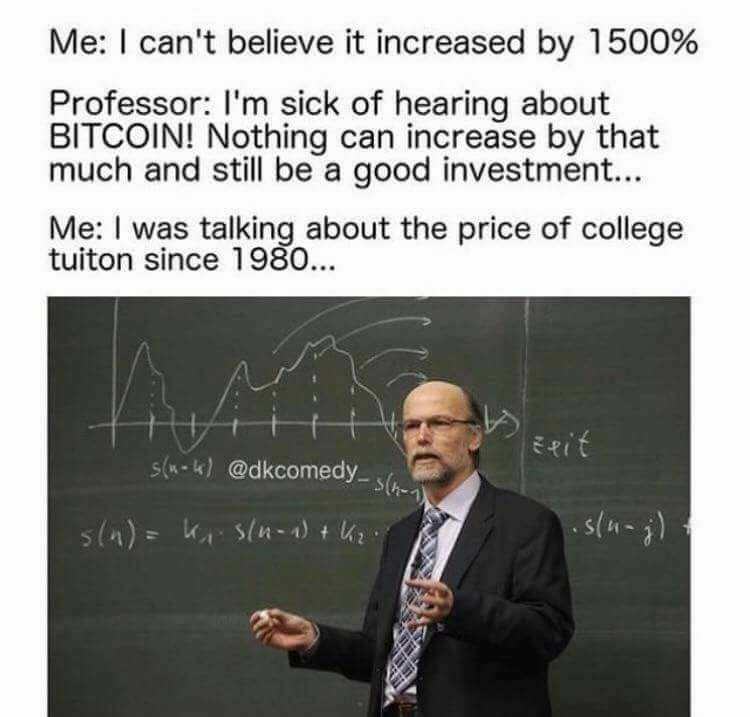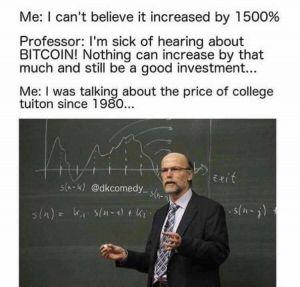 __
You may have made mistakes, but at least you're not this guy. Sorry man.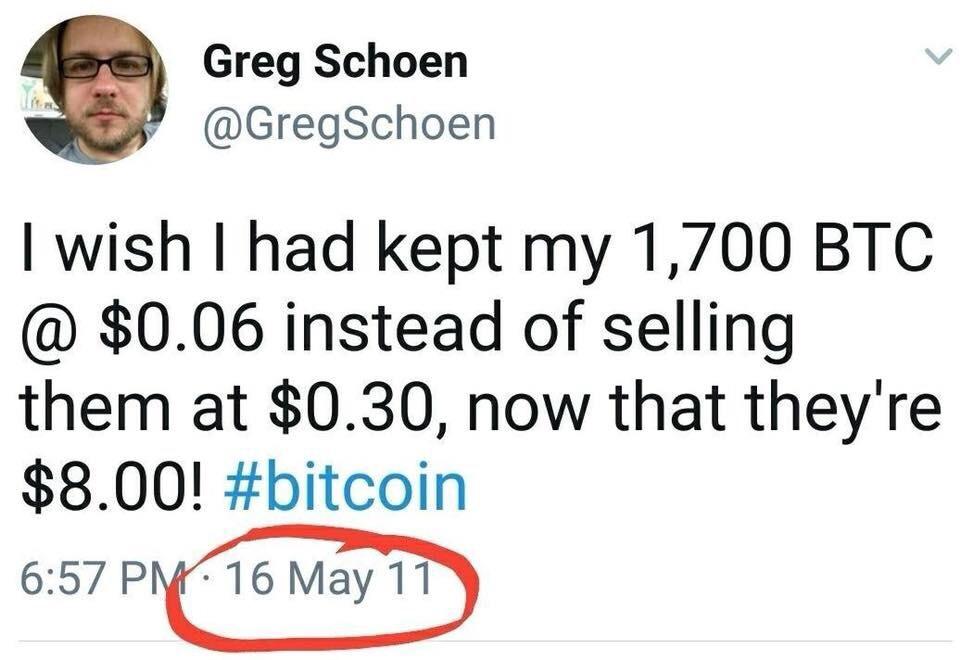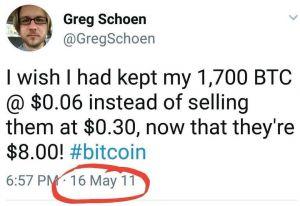 __
Bitcoin is love, Bitcoin is life.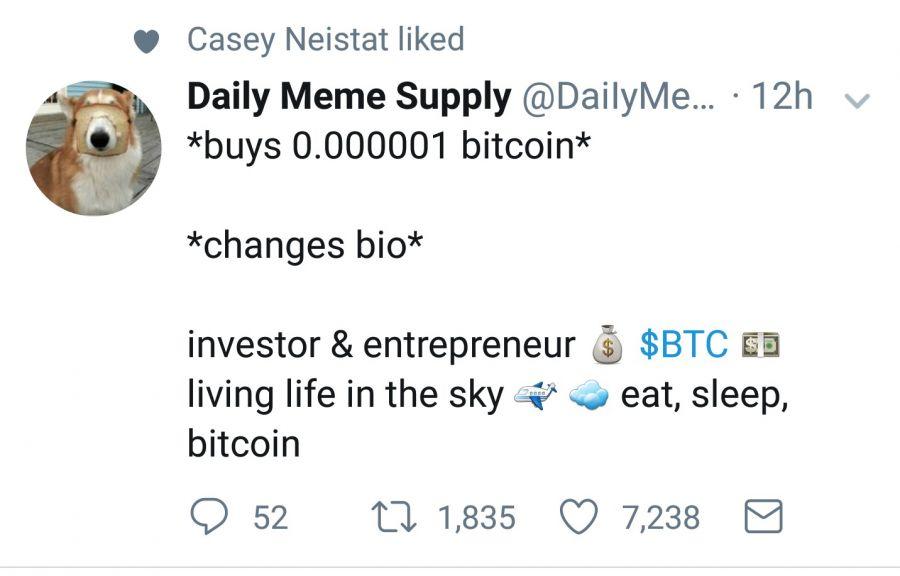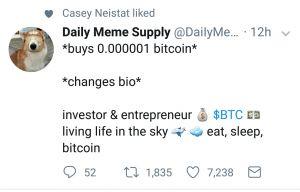 __
The real reason for creating the Interstellar movie.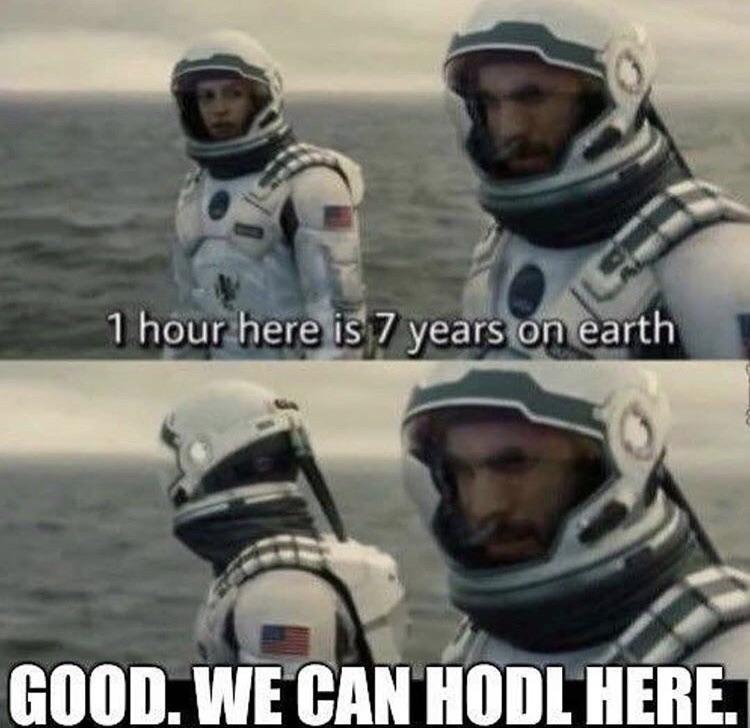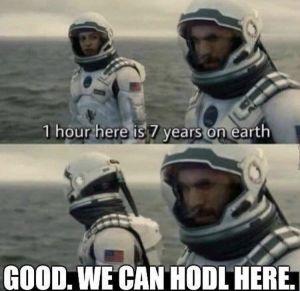 __
Now that Bethesda announced The Elder Scrolls VI, we still bet your graphics card will prefer running a fully-modded TES6 in 4k to mining.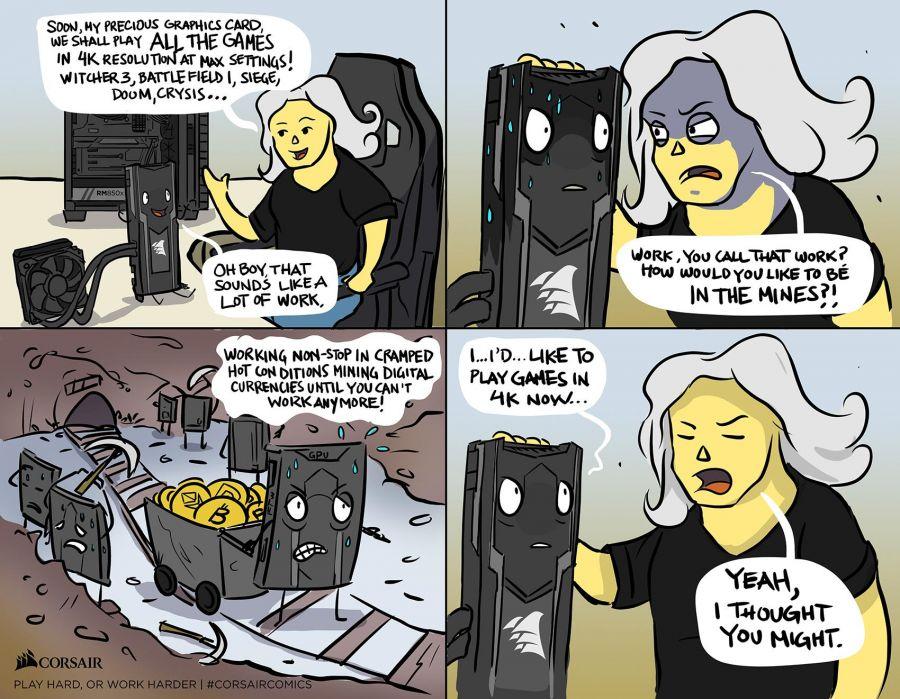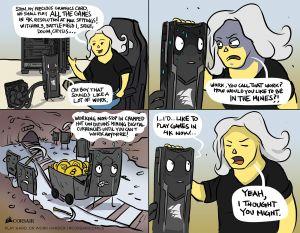 __
Commenting on this picture would be adding fuel to the eternal BTC vs BCH war, so we're just leaving this here.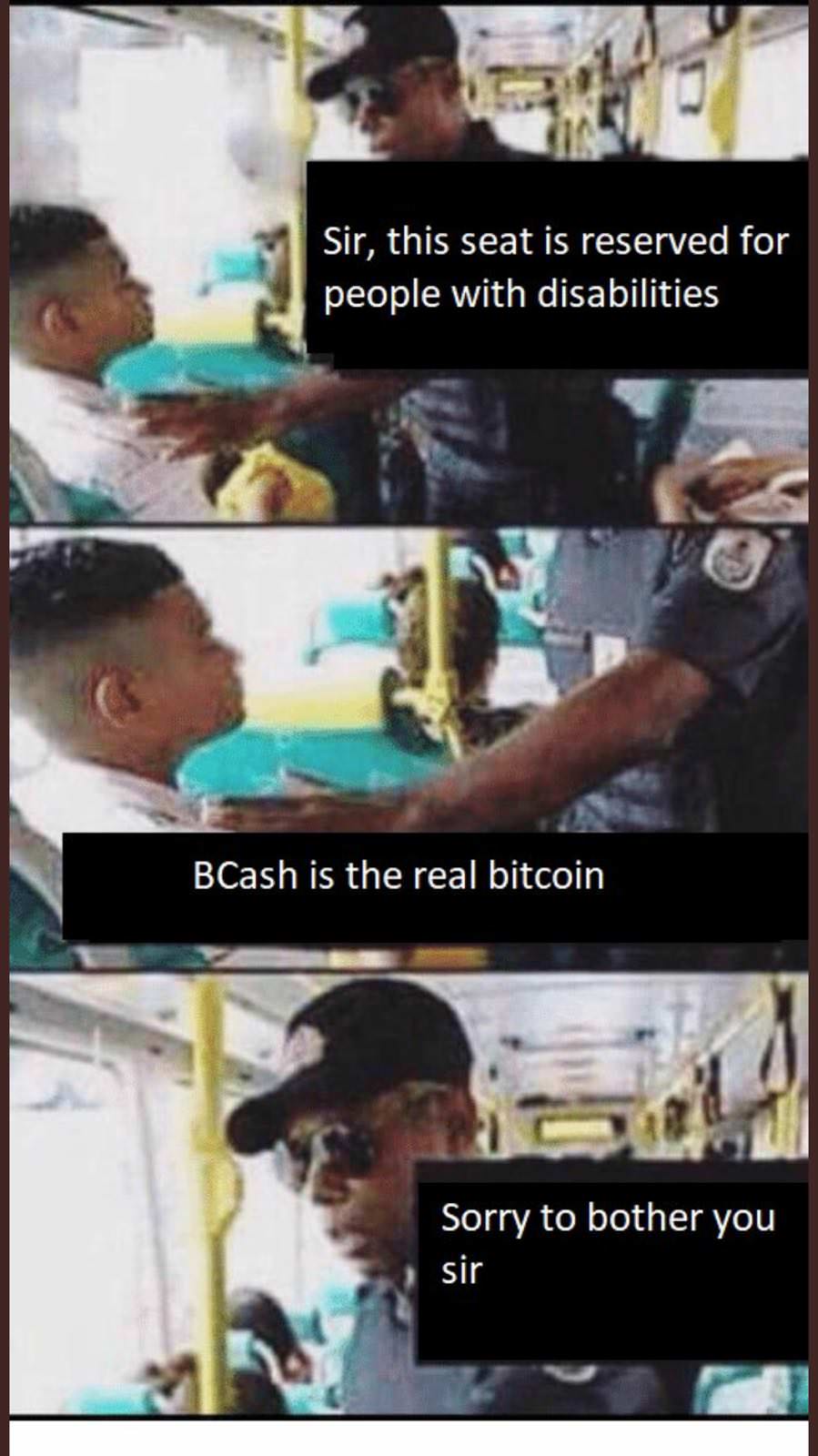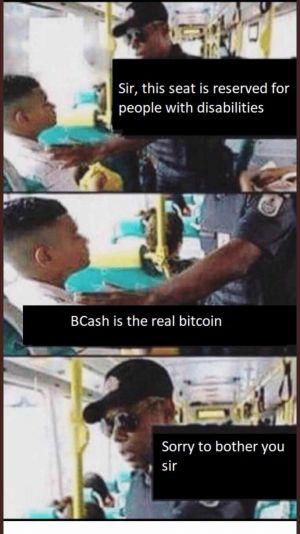 __
Living the dream!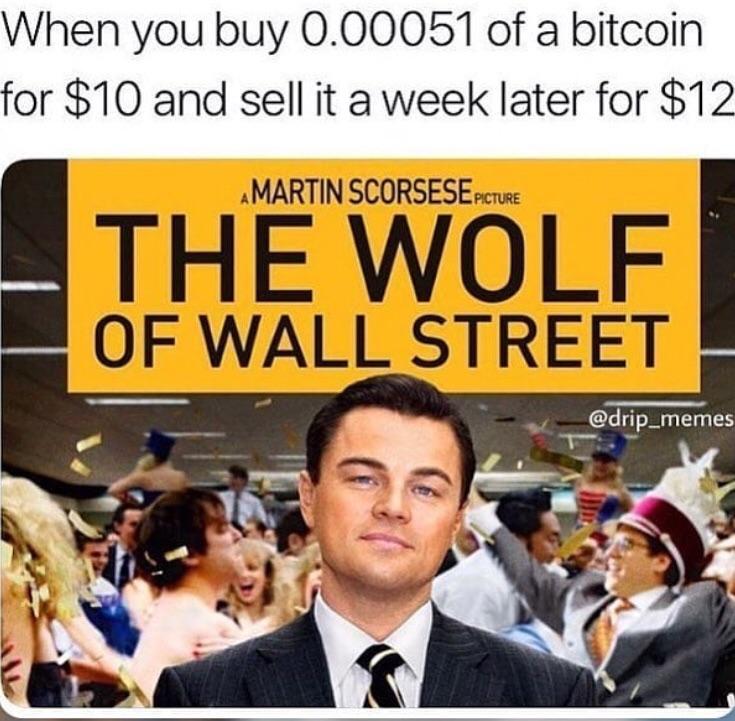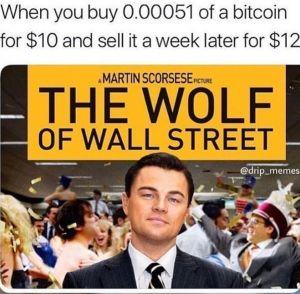 __
Beginning of the year: Do something! June: Stop doing the thing!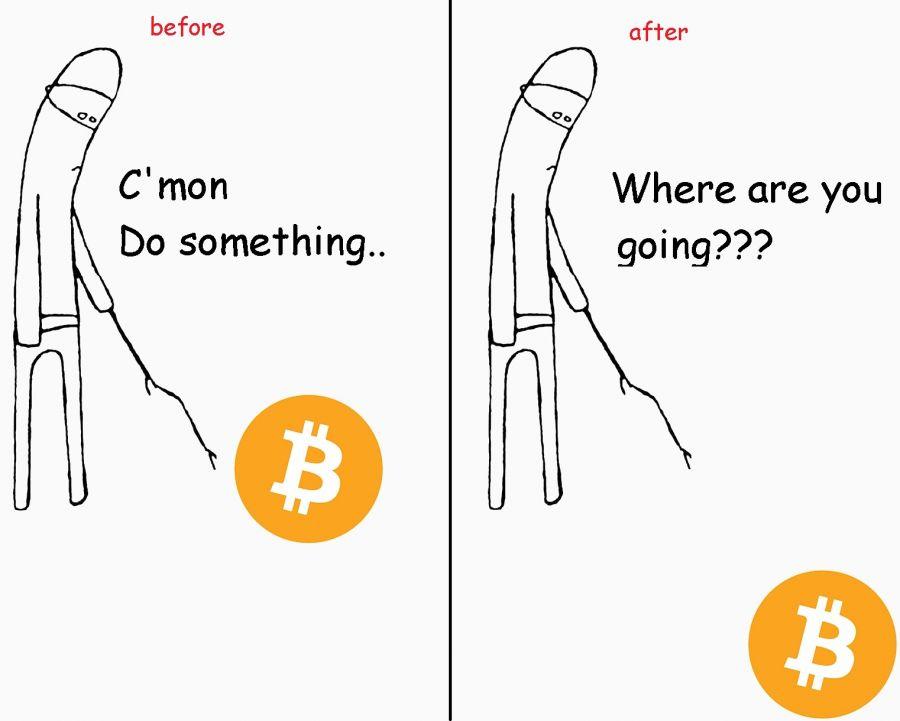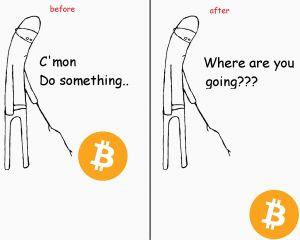 ---