20 Crypto Jokes to Brighten the Bear Run
If the market is too red for you, and the recent hacks of exchanges got you down, don't worry, we got you! Well, not with money. Remember what we said last week? We preface everything with "I'm not a financial advisor" and end all advice with "but idk tho" just so nobody can blame us.
This week, we bring you another collection of memes, comics and jokes. After all, you're not the only one who can only get a Lambo in a car game like Need for Speed - even that game is a thing of the past.
Let's be real, you could find all these memes on the internet yourself. It's not like we're showing something that is utterly unavailable. Admit it: you come here to read our hilarious commentary. Don't worry, you're not the only one there either.
Once again, all credits go to original artists as noted, but most of them are the "product of the internet" as a whole and it's nearly impossible to track the original creator. Let us begin!
__________
WhalePanda is again telling it like it is. The cat is every crypto trader ever, and the sloth is our inner voice, or the evil Kermit, if that's the meme form that you prefer.
__
In other news, the number of people who understand blockchain has within the past year jumped from two to an incredible four.

__
If the market keeps dropping, Bitcoin is sure to be pronounced the champion of this party game. No, that's not a good thing.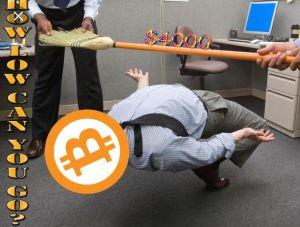 __
If you squint, you can see it. Although to be honest, it also looks a teeny tiny little bit like the EOS logo too.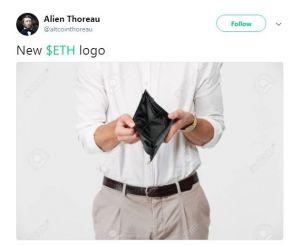 __
If things go as planned, not being able to fit three Lambos in a shopping cart will be the worst of our problems. I mean, who designs these things?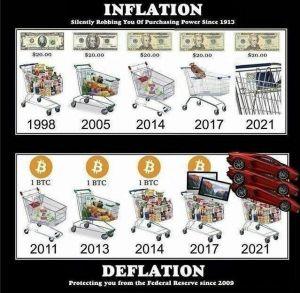 __
If those were the expectations for March this year, we shudder to think what June would look like.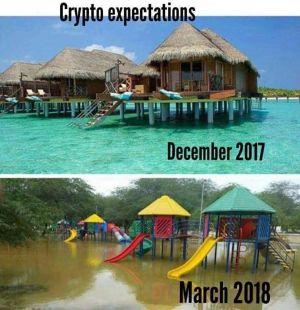 __
I mean, I love the man, but Shatner was just asking for it. This guy saw a chance and he took it.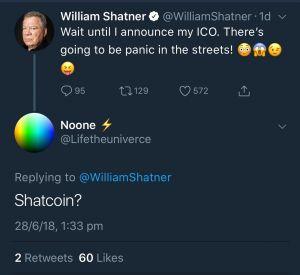 __
Cryptocurrency illiteracy is a real thing, and a problem of the future. Read the whole thing, it's worth it.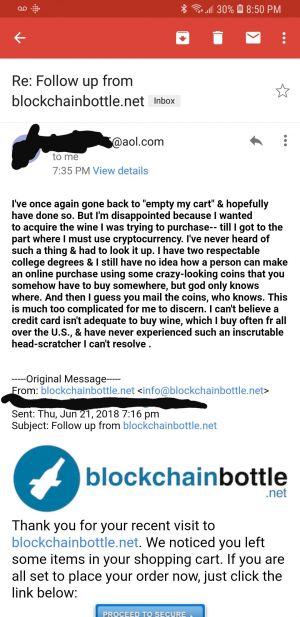 __
Encountered on Reddit, the man makes an interesting point. Can we really blame Twitter scam bots if they are only emulating our great inventor, Satoshi Nakamoto?

__
Hide the children, don't let them look. The horror!

__
Not even Harry Potter is safe. To be fair, one would think that wizards would have come up with a better payments system than their own version of fiat. Once again, the Muggles showcase their ingenuity.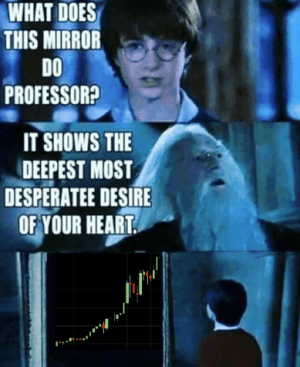 __
HODLing right now feels exactly how I imagine this poor car must be feeling. You're falling apart at the seams, only held together by faith and prayers.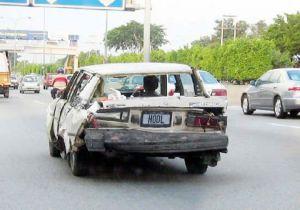 __
I mean, there was just nothing we could do.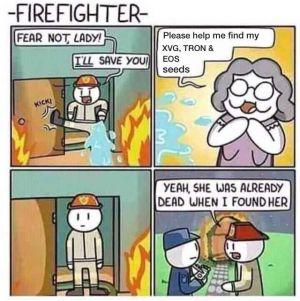 __
We've said it once, but we'll say it again: crypto illiteracy is a real problem. And yes, this is a real screenshot. We wish it was fake, but no such luck.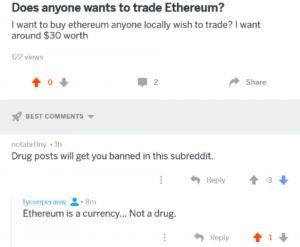 __
The Simpsons are at it again. "Rat poison squared," says the dinosaur. Yeah, right.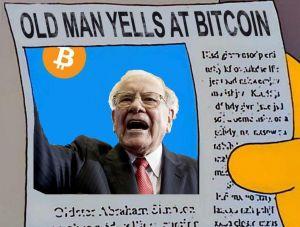 __
At least they're trying. We're looking at you, certain country that just outright bans anything it doesn't know how to regulate.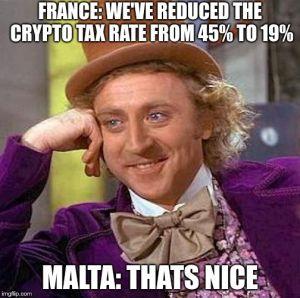 __
What is it with people and thinking giving to charities is better than investing? Sure, go ahead, but it's not an investment.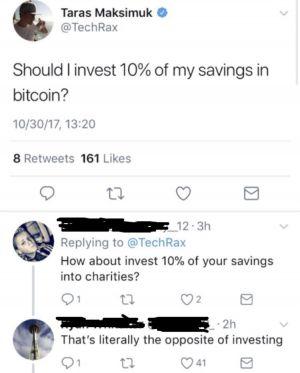 __
The only thing fiat can do that crypto cannot. And even fiat coins struggle with this.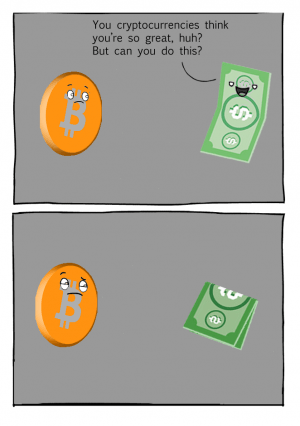 __
Spoiler alert: isn't this the scene where he loses his hand? What would that look like for Bcash?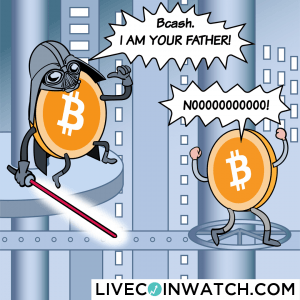 __
Let's be realistic, McAfee would've sent your coin to the moon. Except he's out of business, so… you're late.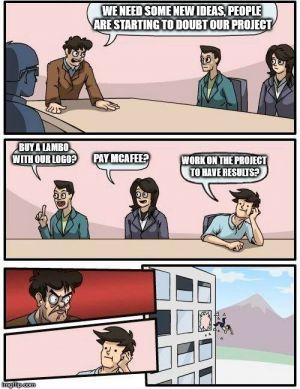 ---