If Satoshi Nakamoto Is Writing a Book, You Can Start Reading It Here
Disclosure: Crypto is a high-risk asset class. This article is provided for informational purposes and does not constitute investment advice. By using this website, you agree to our terms and conditions. We may utilise affiliate links within our content, and receive commission.
On this past Friday, someone claiming to be Satoshi Nakamoto published 21 pages of new material which they claim to an excerpt, straight out of a book about the origins of Bitcoin. The site where this was published details the "first excerpt to a literary work consisting of two parts" that claims to be "a short story if you will, with some of the most brought up questions and answers. I wanted the people and the facts to be known."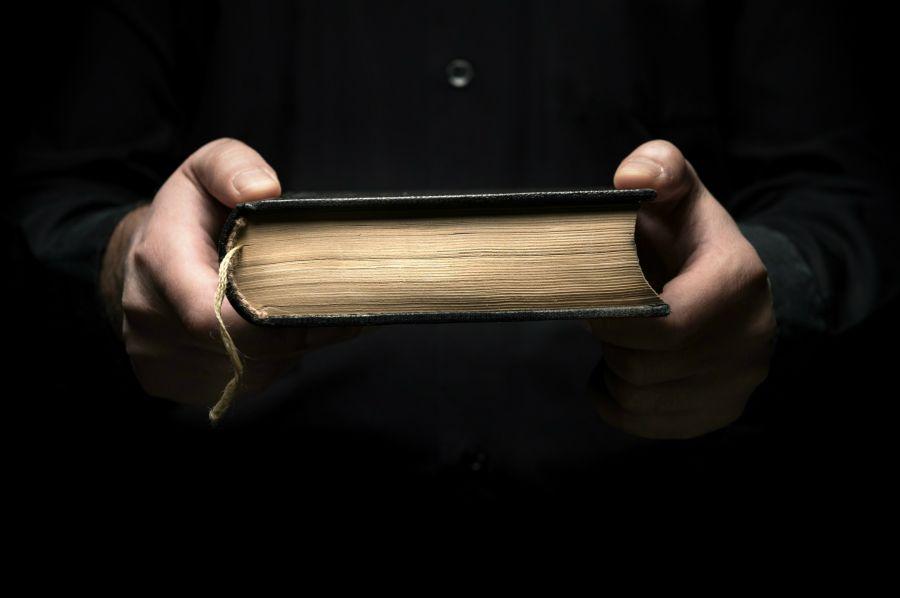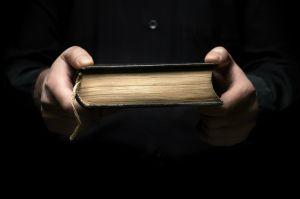 The website that the excerpt appeared on is called NakamotoFamilyFoundation.org and was anonymously purchased three days ago via Amazon's domain registrar. Of course, the self-proclaimed Satoshi (or, as the community calls him, Faketoshi) Craig Wright immediately tweeted that the "new" Nakamoto writings were a fraud: "Nakamotofamilyfoundation cannot get the dates nor technical details correct."
In true Nakamoto style, it even includes a cryptogram, which purports to reveal names related to the title of the book. The answer seems to be honne and tatamae (or tatemae), which is a Japanese expression that describes "the contrast between a person's true feelings and desires" and "the behavior and opinions one displays in public." The excerpt is titled "duality" in a similar manner.
The excerpt also indicates that Satoshi Nakamoto may have been, at some point at least, a group of people. "The truth is one that people will not come to expect," Nakamoto says in the excerpt, continuing, "Because the truth is too special to give away, requires a long answer, which will be in the book."
Strange parts of the text include one that seems to imply that there was more than one genesis block of Bitcoin, the starting point for the blockchain, as the author refers to it as the "first" genesis block.
Is it real? Nobody knows for sure right now. People mentioned in the excerpt have been contacted by WIRED, and some either refuse to comment or say that nothing is verifiable proof. What remains, however, is the hope that we will find out soon enough, and maybe the mystery of the past decade will be solved.
______
A few passages from the excerpt:
The principles for bitcoin originated from the cypherpunks, a community I naturally gravitated to as a fourteen year old, a place where anonymity was as fundamental as breathing, where in order for genuine freedom of speech to exist in an open society one had to be able to fully and anonymously express themselves. (I'm going to take a moment here to explain something. I know that some of you might be reading this or hearing about it for the first time, might not know, so I should state it publicly, although by now it is assumed, but has never been publicly stated before, so I will make it official.) Satoshi Nakamoto is not a real name. Specifically, not a legal name. It is primarily the essence of thoughts and reason.
Bitcoin is able to supplant centralized networks in various ways. This is why some incumbents feared bitcoin, is not because of the wow factor, but because of its network advantages. In terms of speed and security, bitcoin was superior. Here was, for the first time, a distributed network of nodes that validated one immutable record (the blockchain), which in this case happened to be a form of currency. Even if one of these nodes came down, the chain would still continue as it was.
In referring back to Moore's Law, I really did believe that computers would be equipped with hardware that by the time I write this, would be 100 times faster than it was ten years ago. I was wrong. In truth, hardware did not advance as quickly as I had anticipated and actually did me a disservice. I learned then to not speculate about the future. Because you usually get it wrong.
People may forget about this fact now but for the first year, it really was mostly myself who was the sole and active participant in the network. I was both maintaining it, using it, making changes to the code, fixing bugs, and promoting its use. Most people in the beginning were in fact just installing bitcoin once and never using it again, circumventing its intended use. The only person that really chugged away and stayed with it that first year, was Hal Finney.
There are questions that always seem to come up, either about me or about the way bitcoin was designed. Questions around the choice of encryption, the block size, the supply, the programming language of choice. I'll start with the most obvious question and then try to answer the others throughout these pages. For starters, many may wonder what the reasoning behind the fixed supply is. Why 21 million? The truth is, it was an educated guess. The math worked out, or as close to it as I had wanted it to. Before settling on 21 million however, I had considered making 100 BTC as the reward, and 42 — the answer to life, the universe, and everything. But afraid that others would consider my reference to Hitchhikers Guide to the Galaxy a quip and at the expense of not being taken seriously, I changed it to 21 million.
That famous quote of his [Hal Finney] that often gets brought up where he explains how he got interested in cryptography emphasizes the similar beliefs we all shared. The reason that united us all. "It seemed so obvious to me. Here we are faced with the problems of loss of privacy, creeping computerization, massive databases, more centralization — and Chaum offers a completely different direction to go in, one which puts power into the hands of individuals rather than governments and corporations. The computer can be used as a tool to liberate and protect people, rather than to control them." — Finney, Cypherpunks Mailing List in 1992.
---