We Tested Augur and This Is How It Went
Prediction markets have been around in some way or another for centuries. They are exchange-traded markets created for the purpose of trading the outcome of events. The market prices can indicate what the crowd thinks the probability of the event is. Considered more accurate than employing pools of experts, its main advantage is the number of voters, as it relies on the wisdom of the crowd.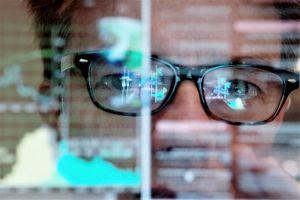 And now the crowd can use the blockchain technology to show its wisdom and make money on it. This is where the Augur project comes in.
It is a decentralized prediction market protocol, "owned and operated by the people that use it." It was also one of the first platforms built on the Ethereum protocol, having been started in October 2014. The project boasts Vitalik Buterin, co-founder of the Ethereum platform, as advisor, and is led by Jack Peterson and Joey Krug, creators of a Bitcoin fork called Sidecoin. The first public alpha was released in June 2015, followed by the beta version in March 2016 and their mainnet launch this July.
Augur works like any other prediction market: it pays users for making correct predictions regarding world events. One such event was the recent FIFA World Cup, where it correctly predicted France's victory over Belgium in the semi-finals with a probability of 60%.
Also, the Cryptocurrencies category has some interesting predictions. For example, 74% is the predicted chance of the ether price exceeding USD 500 by the end of this year, and the REP token, the native token of the marketplace, is expected to trade above USD 32 (USD 29.67 at press time) at the same time. The Flippening will not happen by the end of 2019, if the marketplace is any indicator: only 29% believe it will.
Interestingly, at the time of writing, 0.010% believe that Donald Trump, president of the United States, will be killed at any point during 2018, with a total of 50.3 shares being bought. According to the wisdom of the crowd, his chances of being reelected in 2020 are 44%, though.
The profits you can make are based on the likelihood of an event happening, as determined by the crowd. Each share has a value of 1 ETH (around USD 440). If there are even odds of an event happening you would pay 0.50 ETH for a share, and if the event does happen you get paid 1 ETH. If the event does not happen you've lost the amount you've paid for shares. Share prices will change over time.
In an update last week, Augur said that there were 650+ markets created with over ETH 3.100 ETH in active open interest at stake, and a total of ETH 4.000 collectively in Augur's contracts.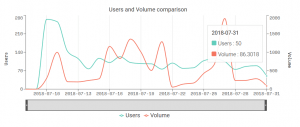 Our first test of Augur
In our test of the marketplace, we ran into a significant flaw: it is not user-friendly enough, as it is with many dapps these days. Following the installation, opening the dapp on your computer lets you know that you have to sync with an Ethereum node, with default endpoints already entered in. However, simply clicking connect led to the sync being interrupted and claiming a server error.
Looking for solutions to this problem only convinced us of the whole dapp not being tailored for the average end user with a lack of technical understanding. The project's GitHub contained no less than four instances of this problem, with the team not replying, other than to link to what is presumably their private Clubhouse platform.
Searching for a solution on Reddit proved slightly more fruitful, as yet more users flocked together to figure out what's wrong. What helped us jumpstart the program was to remove the line with the websocket endpoint, leaving only the HTTP endpoint, and it was more or less smooth sailing from there. This seems to be the solution for most other users, although how or why remains beyond any of us. The team is still to come forward with either an explanation or a comprehensive user manual.
Once the syncing is 10 or so blocks behind, you can open the Augur app. As of the time of writing, there are 64 categories that you can bet on, with Cryptocurrencies being the largest by far - 3,100 shares, compared to the second largest, sports, that has a measly 227 shares. Only 19 of 64 categories have any shares at all.
How to trade and make profit
To trade, you have to connect an account: MetaMask, Ledger, Trezor and Edge are your options. The Account tab lets you switch coins to REP using either ShapeShift or Airswap trading platform, while you can trade for ETH with ShapeShift as well.
The trading itself is not very complicated at all. As previously explained, you buy shares according to what you believe will happen and simply wait for the resolution. The Flippening, for example, is a long way off - a year and a half until the end of 2019 - although there are other markets with shorter deadlines.
There are two ways to profit as a trader: either by making correct predictions, or buy positions when the cost is low and sell them as the prices rises due to changing sentiment. When you win a trade, you are responsible for paying the Augur Reporting fees. They are updated every 7 days and are used to pay the REP holders who report on the outcome of events.
Keep in mind that markets are not restricted to binary results. There are also markets titled "Which NBA team will win the 2019 NBA Playoffs" (hint: it's probably the Golden State Warriors, at this point it's not even fun anymore, but don't take this as financial advice) or "Who will win NFL Super Bowl 53?"
If the marketplace you're interested in doesn't exist yet, you can create it. There is a small Ethereum fee, and market creators set their own fee, which is taken from the total pool collected when the market closes. Creator fees must be between 0 percent and 50% and can be lowered after the market is created, but cannot be raised. The creator fee comes directly from the trader rewards, so it is in the best interests of creators to keep fees as low as possible, but still high enough to cover the cost of creating the market.
What about tokens
REP tokens can be used as a stake to report on the outcome of the events listed in it. REP tokens are not an investment, as they don't pay passively. Instead they are a tool that helps Augur work. Most users of Augur will never own a REP token - the ones that do are considered "Reporters" and are expected to accurately report the outcome of the random events listed on the Augur marketplace at least every few weeks. If they don't, their Reputation is redistributed evenly to all the Reporters who did report accurately during the same reporting cycle.
Being a Reporter means that by accurately reporting on the outcome of events in the marketplace you get to share in the market fees imposed by Augur. Each REP token entitles you to 1/22,000,000 of the total market fees collected by Augur for an event.
You can buy REP at exchanges such as Kraken, Bittrex or Poloniex. There is no built-in wallet support for REP on the Augur platform, but you can use either the Exodus Wallet or Jaxx Wallet, both of which support REP as well as a number of other cryptocurrencies. Augur recommends using cold storage.
In the Portfolio tab, you can track your profits and losses, as well as see the stats of any markets you marked as favorites. Another tab, called Reporting, is available, but does not mean much to you unless you hold REP tokens.
Conclusion: using Augur can be a good way to learn about prediction markets as well as see the public sentiment in terms of current events. Although the clunky installation and general inaccessibility may be a dealbreaker for some, seeing them as a learning opportunity usually proves better in the long run. However, the team has a long way to go until they can attract larger numbers of users.
---