The Top 6-10 ICOs of 2017: Where Are They Now?
Back in September, we ran a follow-up article on the five highest-grossing initial coin offerings (ICOs) of 2017, revealing that all-but one – Tezos – had failed to provide its ICO investors with a positive return.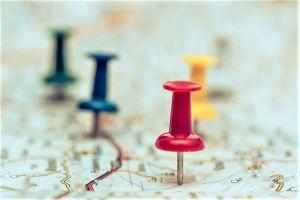 Well, we've now done the same for the top six to ten ICOs, and given that the cryptocurrency market has experienced a turbulent ride since September, it's not surprising to find that four of them have offered a negative return on investment since ending (the other isn't tradable yet).
Polkadot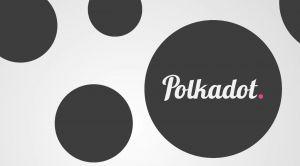 Focused on building an interoperability platform that will enable different blockchains to communicate with each other, the Switzerland-based Polkadot held its ICO in October last year, raising USD 145 million via the sale of its DOT tokens.
During its ICO, DOT coins were priced at USD 32. And depending on how you look at it, they're either still priced at USD 32, or at 0, because they haven't actually been distributed to their holders and won't be tradable until the Polkadot network launches.
Nonetheless, Polkadot's Jack Platts tells Cryptonews.com that the company is progressing steadily towards the platform's next-year launch.
"Polkadot's roadmap to genesis, which is expected Q3 2019, is divided up into a series of Proofs of Concepts (PoCs)," he says. "We expect 7 total, and we are on the verge of releasing PoC-3. PoC-3 will include our novel consensus algorithm GRANDPA."
____
Status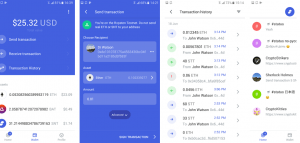 Back in June 2017, Status raised USD 107 million in its ICO, reaching this impressive milestone in under 24 hours. Another Swiss startup, it promised to an entire smartphone-based ecosystem for Ethereum and its apps, effectively positioning itself to become the App Store or iTunes of the crypto-world.
Those interested can already test the beta version of the app for iOS and Android.
But despite these lofty ambitions, not everything has gone well for the Zug-based firm. Priced at USD 0.0365 during its token sale, its Status (SNT) coins are currently priced at USD 0.026136, representing a drop of 28.4%.
Status price chart: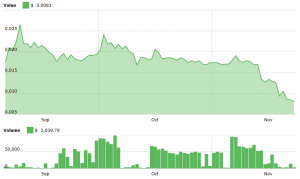 ____
Quoine/QASH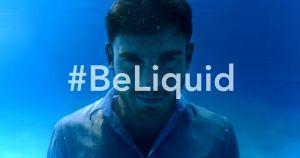 QASH is the cryptocurrency used by the Liquid network, which was built by Singapore-based company Quoine. Sold as a next-generation crypto-exchange that will let users co-ordinate trades across multiple cryptocurrencies and platforms, Liquid promised to bring new levels of liquidity and accessibility to the world of crypto-trading, while its native token QASH would bring users a range of perks and discounts.
QASH's ICO took place over a couple of days last November, raising the equivalent of USD 105 million. This put the price of a single QASH token at USD 0.3074, and even though QASH managed to hold and even increase its value for much of 2018, it has since slid to USD 0.21297, giving a ROI (return on investment) of -30.7%.
Still, as gloomy as this might seem, Quoine has been able to make considerable progress since last November's ICO. Most notably, it launched the Liquid exchange in September, which as of writing is the 16th biggest exchange in the world by reported volume (it was merged with Quoine's previous exchanges, Quoinex and Qryptos).
QASH price chart: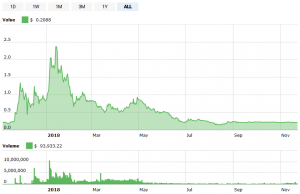 ____
Kin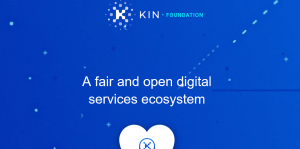 Kin enjoyed perhaps one of the most high profile ICOs of 2017, given that it was designed as the cryptocurrency to be used with the popular messaging app, Kik.
This association was enough for it to raise a total of USD 98 million last September, with one KIN being priced at USD 0.0002. Now, it's valued at USD 0.000033, confronting early investors with a loss of 83.5%.
Of course, KIN tokens benefit from one thing that most others don't: it has been integrated into a platform that already boasts at least 300 million users (at least as of 2016). And given that it was officially launched this June (and that the first apps using the coin followed in October), investors may hope that things pick up for it soon.
Kin price chart:
____
TenX/PAY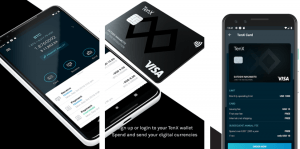 Another Singapore-based firm, TenX aims to launch a bank card for cryptocurrencies that can be used to buy goods from any merchants that accepts regular bank cards, and that rewards users with PAY tokens (worth 0.1% of the total purchase value) for every transaction. The startup is already offering its crypto wallets for iOS and Android users.
On the strength of this idea, the PAY token's ICO raised around USD 80 million when it has held last June. At the time, one PAY token converted to around USD 0.8701, whereas it now works out to a much less impressive USD 0.386463 (a fall of 55.6%).
On top of this, the TenX Card has not yet been launched, although a TenX spokesperson tells Cryptonews.com that this will change by the end of the year:
"We're gearing up to launch the TenX Card in our first market, Singapore, this December," she says. "The Singapore launch will be followed by releases in several countries across the Asia Pacific region. The card makes cryptocurrencies instantly spendable, allowing users to spend Bitcoin, Litecoin and Ethereum in the real world, at real time and is accepted at over 42 million points globally. The release of TenX Cards in Europe is scheduled to follow in 2019."
PAY price chart: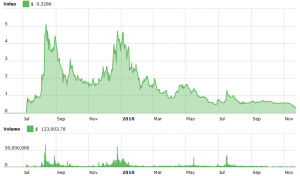 ---