TenX
PAY
TenX
TenX (PAY) works on smooth integration between the blockchain ecosystem and the real world purchases by connecting blockchain assets to traditional payment systems. It will be achieved by developing a mobile payment app, payment card, and acquiring a banking license.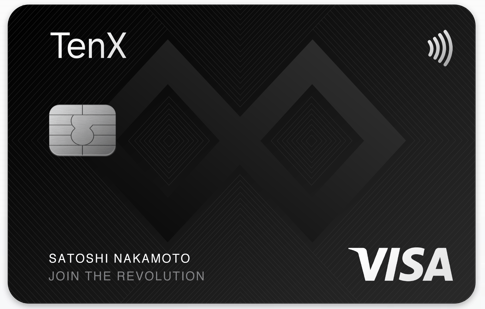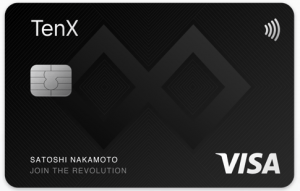 What is TenX?
TenX is a gateway to cryptocurrency payments and is on a mission to make any blockchain asset spendable at any time anywhere in the world.
| Market Cap | Volume 24h | Circulating Supply | Maximum Supply |
| --- | --- | --- | --- |
| $1,592,898 | $2406500 | 205218256.00000000 PAY | 205218256.00000000 PAY |
The company is known in the crypto world for its ambitious promise to deliver TenX Card, which is supposed to be a debit card linked to a mobile wallet. The card will make it effortless to use cryptocurrencies both online and offline worldwide, and without any hidden transaction fees. On top of that, TenX payment platform enables digital and physical transactions even if the merchant doesn't accept cryptocurrencies.
But how do they make it feasible?
At the heart of the TenX system is a COMIT Network, which enables the functionality of TenX payments. Besides, TenX uses the PAY token. Users don't have to use PAY to buy what they need, but it enables transactions on the network and lets users collect TenX rewards.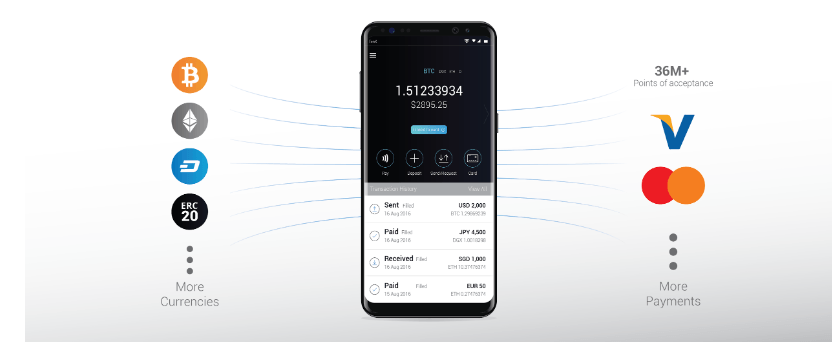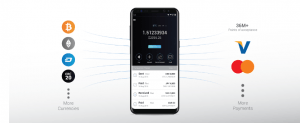 Who Is Behind The TenX Project?
Founded in mid-2015, TenX is in Singapore, a globally recognized financial hub. It is also close large underbanked populations in Southeast Asia countries, India, and China.
More than 80 people work for TenX. Its founders are Toby Hoenisch (CEO), Julian Hosp (President), Paul Kittiwongsunthorn (CDO), and Michael Sperk (Engineering Lead).
The team is known for gaining support from fintech industry giants like Paypal, DBS, and Citibank. In the early stage of the company, it has graduated from the PayPal startup incubation program and won the first place at the DBS Blockchain Hackathon.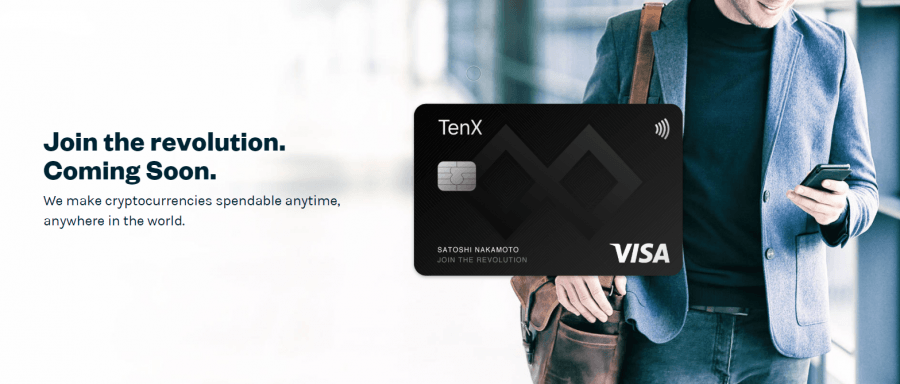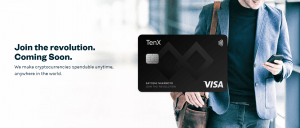 How TenX Works And What Is The COMIT Network?
TenX relies on the COMIT network, which stands for Cryptographically-secure Off-chain Multi-asset Instant Transactions. In simple words, it's a network for fast, cheap and frictionless global payments. It's a separate project from TenX, but some team members actively involved in its development. All TenX's services (wallet, payment cards, ATM services, and bank accounts) interact with COMIT.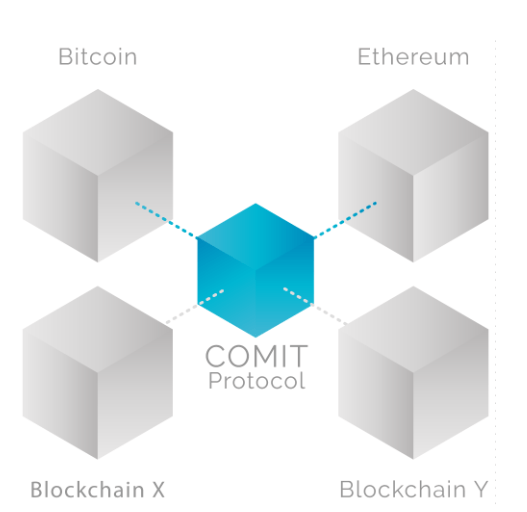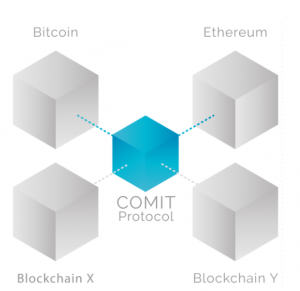 The COMIT Network uses COMIT Routing Protocol (CRP). It is meant to allow blockchain interconnectivity, enabling existing blockchains to connect to the new ones. The entire process is similar to the IP/TCP protocol which underpins the internet. Essentially, the COMIT network allows changing assets instantly and with minimal fees.
A simple COMIT transaction takes place between two networks. For the transfer to go through, both of them need to be connected to COMIT. It goes from the sender network to the receiver with the help of the Liquidity Providers (LP). An LP serves as a link between two parties and provides liquidity for the exchange of assets. Also, it checks with multiple providers and chooses the one with the best exchange rate.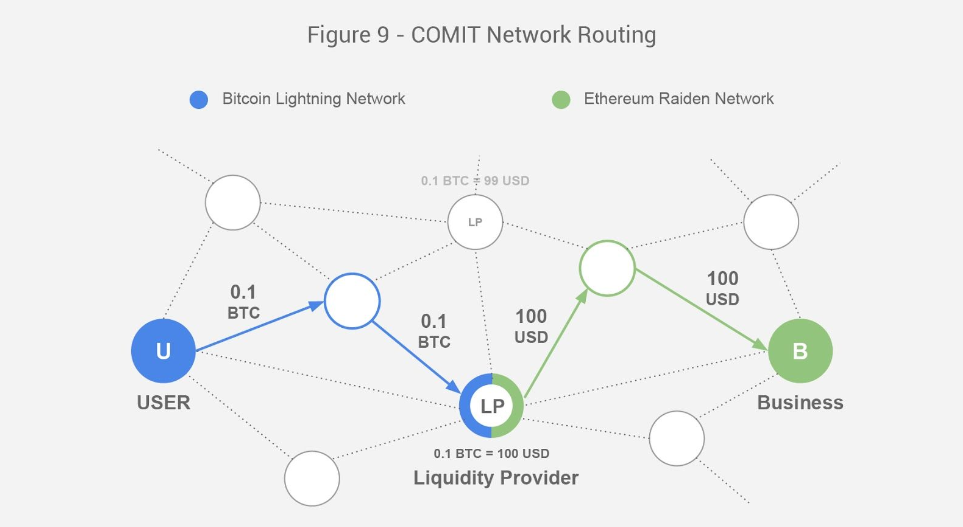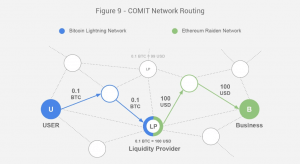 A fully functioning COMIT version incorporates Hashed Time Lock Contracts, Payment Channels, and Liquidity Providers to compose a single universal decentralized cross-chain asset conversion network. Using COMIT network for payments, all your crypto assets remain crypto until you make a transaction.
Any COMIT compatible blockchain must have the following features:
Timelocks. A requirement to lock funds until a specific date.
Double-spend protection. A way to ensure that out of two valid transactions with the same output only one is confirmed by the network.
Multisig. A requirement of multiple signers. COMIT needs at least two signatures for a transaction to be validated by the network.
Hash function. Support standard hash functions like SHA256.
Eventually, TenX will release required developer tools for businesses, start-ups, merchants, and other stakeholders for frictionless onboarding into the network.
To learn more about the COMIT Network check out the project website and whitepaper.
TenX has developed own mobile payments app which connects to TenX card. With it, payments can be made both digitally and physically. At the moment, it supports Bitcoin (BTC), Ethereum (ETH), and Litecoin (LTC) wallet-to-wallet transfers.
TenX also makes use of Decentralized Security Smart Contracts (DSS) which allow a user to set rules on spending. For instance, you can fix a limit on a single purchase, daily expenditures, and withdrawal amounts. On top of that, you can specify which cryptocurrencies you want to use for transactions. For example, you may want to fund your transaction with 50% Bitcoin and 50% Ethereum or set the card payments to use 34% of your BTC, 33% ETH and 33% LTC holdings.
In summary, TenX brings three most needed benefits to the blockchain ecosystem.
Ease of access. The proposed functionality makes it simple to use cryptocurrencies for daily needs. Any user without prior knowledge about Bitcoin and cryptocurrencies can sign up, load their TenX wallet, and use it for purchases.
Transparent fees. TenX doesn't charge extra for using the service, as long as users order and pay for the specific services.
Decentralized security system. The DSS system allows users to have full control of their funds.
What Fees Will TenX Charge?
TenX is admired for its simple fee structure. Their costs boil down to:
$15 physical card fee which includes shipping and tracking.
$1,5 virtual card fee.
$10 physical or virtual card annual fee if you spend less than $1,000 annually.
0% foreign exchange fee.
A nominal withdrawal fee for transferring assets between different wallets.
ATM fees.
What is PAY token?
PAY is the native token of the TenX platform. Its holders can purchase the TenX payment card and earn 0,5% reward for every purchase made. PAY tokens may include other privileges like paying fees, carrying out transactions and other incentives.
TenX ICO was launched in June 2017 and attracted much attention. In turn, it raised $83 million in just seven minutes. At the time, one pay was distributed for $0.87. The total supply of PAY is 205,218,256, of which 104,347,861 are circulating. The remainder 29% are meant to enter the market in the next four years. Other 20% are dedicated to the company, founders and employees.
PAY tokens do not grant holders any additional rights regarding ownership or profits of the company.
What is TENX token?
TENX token is another crypto asset issued by TENX. It's an ERC-20 token with ERC-1462 functionality. ERC-1462 is an extension of ERC-20 standard that complies with securities regulations and legal enforceability. They are not to be considered security tokens unless your local jurisdiction decides otherwise. Also, they won't represent shares or ownership of TenX. According to the company's comments, TENX is a reward token intended to reward loyal PAY holders.
TENX was given to all the PAY token holders who hold them on December 30, 2018, at 10:00 pm SGT (GMT +8) and have a private key of their public address. Users who want to receive the reward tokens had to undergo KYC/AML registration sometime in Q1 2019. 205,218,256 TENX tokens will be issued.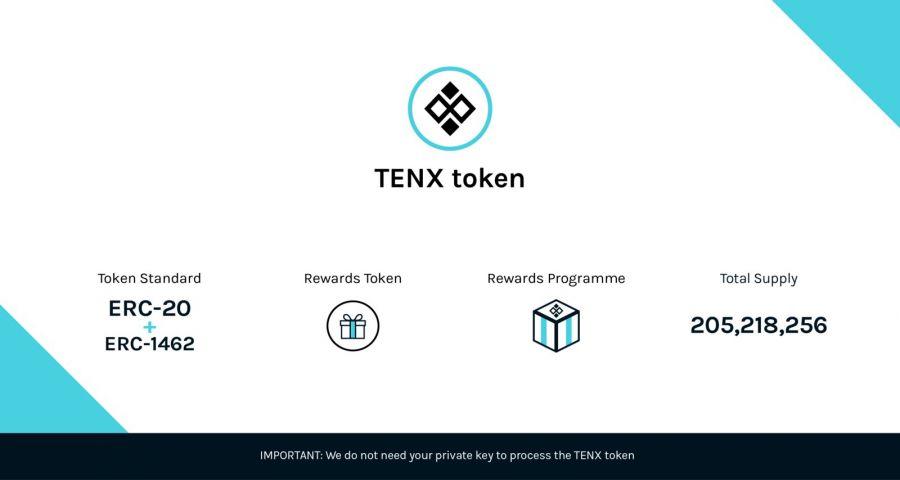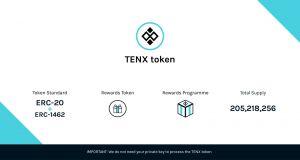 Where to Get PAY?
As of December 2018, PAY token is listed on the following exchanges:
Bittrex (paired with BTC, ETH).
Huobi (paired with BTC, ETH).
OKEx (paired with BTC, ETH, USDT).
Bithumb (paired with KRW).
Cashierest (paired with KRW, BTC).
Upbit (paired with BTC, ETH).
HitBTC (paired with BTC, ETH).
Vebitcoin (paired with BTC).
Liqui (paired with BTC, ETH, USDT).
Kyber Network (paired with ETH).
Neraex (paired with BTC).
EtherDelta (paired with ETH).
Kucoin (paired with BTC, ETH).
Gate.io (paired with BTC, ETH, USDT).
Cryptopia (paired with BTC).
COSS (paired with ETH).
BitBay (paired with PLN).
Livecoin (paired with BTC).
Cobinhood (paired with BTC, ETH).
IDEX (paired with ETH).
Coinrail (paired with KRW).
LATOKEN (paired with ETH).
Where to Store PAY and TENX?
Since PAY and TENX are tokens built on the Ethereum blockchain, they can be stored in any wallet which supports ERC-20 standard. These include hardware wallets like Nano Ledger S and Trezor, or simple yet effective MyEtherWallet. Note that TenX does provide native mobile wallet which can be downloaded for Android, iOS, or used on the web, but it still doesn't support ERC-20 tokens. Any unsupported coins, tokens or assets sent to the wallet can be permanently lost.
Current State of the Project
As of December 2018, TenX is unavailable in Afghanistan, China, Cuba, Eritrea, India, Indonesia, Iran, Iraq, Kosovo, Lebanon, Libya, Myanmar, North Korea, Northern Cyprus, Palestine, Somalia, South Sudan, Syria, and Yemen. These regions are excluded due to stringent compliance requirements.
The company has made impressive progress and has already launched the service. The first market to receive much-anticipated TenX payment cards is Singapore, followed by multiple releases in the Asia Pacific region. Next, the company will focus its efforts on expansion to Europe.
At the moment, the TenX wallet works only with Bitcoin (BTC), Ethereum (ETH), and Litecoin (LTC) cryptocurrencies. It's fully secured, provides a private key, 2-factor authentication, and is KYC compliant.
Despite the positive news, some TenX fans are still disappointed due to the long wait until the initial service launch and do not expect TenX to move fast. Slow moving project roadmap and delayed promises also sparked several rumors and allegations that the company is not transparent in its communications and the founder Julian Hosp was previously involved in an illegal pyramid scheme.
These statements aren't unfounded – TenX promised to deliver the payment cards already in Q1 2018, and there's no denying that Julian Hosp was indeed involved in a few shady projects before joining TenX. Although the card delay wasn't due to the company's fault, because it was VISA who terminated WaveCrest's operations for violating VISA's regulations. As such, TenX was forced to find a new card issuer, which wasn't an easy task.
Also, TenX's previous roadmap promise to become a fully-licensed bank in 2018 is yet to manifest.
All in all, there's no doubt that TenX project is a major game changer for both cryptocurrencies and traditional financial system. However, it's a project of massive scale, and there's still a long way to go before it reaches its full potential.
Recently, the company has released their objectives and key results overview for 2018.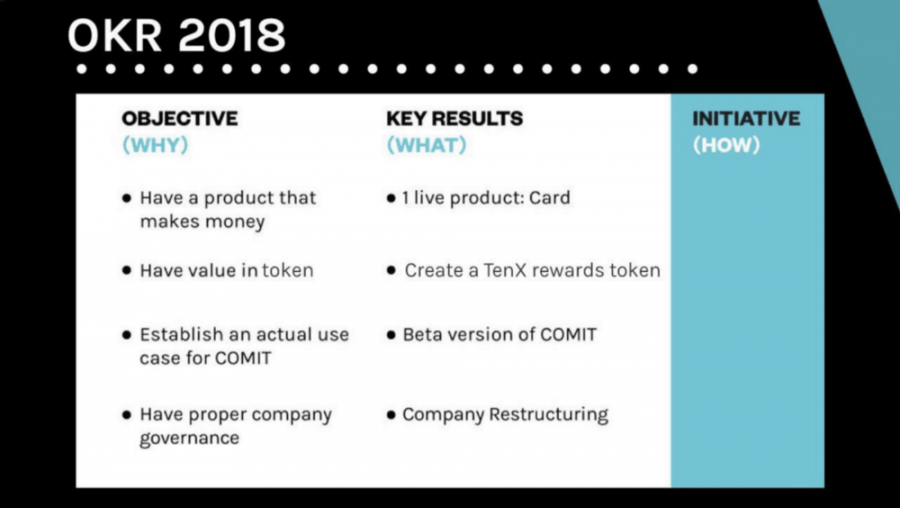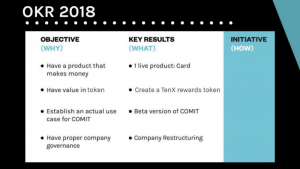 Similar Projects
Pundi X (NPXS) – Crypto payments facilitator which seeks to make using cryptocurrencies "as easy as getting bottled water."
Bankera (BNK) – A future bank for the blockchain era.