PayPal, Square, Revolut, and Robinhood: A Crypto Comparison
With PayPal's latest, big crypto news, entering the crypto market officially, let's take a quick look and compare their offering to those of other large payments companies that entered the space before it: Revolut and Square, and investing app Robinhood. This allows an insight into what exactly they allow their customers to do with their own crypto.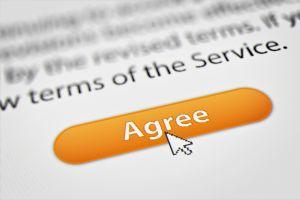 Some of the major questions certainly include whether the services allow users to hold private keys - following the crypto-old mantra "not your keys, not your money," as well as if it's possible to use these assets outside the service's network, send it to others, interact with other applications and specifically those based on blockchain, etc.
One thing that seems fairly obvious is that these companies are more alike than they are different when it comes to the crypto offering. Despite offering various features, only one allows (limited) withdrawal and transfer to external wallet, and all four go by the commonly seen "it's your crypto but no private keys for you" rule.
Let's look at the similarities and differences between these companies. All information is taken from their respective websites, unless otherwise indicated.
PayPal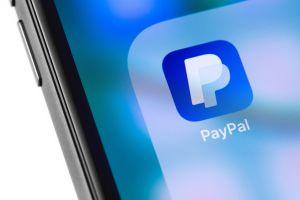 Online payments giant PayPal is the youngest crypto entrant on this list, having just officially announced that it will enable US account holders to buy, sell, and (almost) hold bitcoin (BTC), ethereum (ETH), bitcoin cash (BCH), and litecoin (LTC) in their PayPal wallets via Cash or Cash Plus accounts.
Users own the cryptocurrency they buy on PayPal but will not be provided with a private key. Private key, if lost, stolen, or forgotten is "pretty risky in its own right," said PayPal.
If a user can log into their PayPal account, they will have access to their crypto balance you hold. The important word here is 'if.' One of the reasons they might not be able to do so is if they travel to a jurisdiction sanctioned by the US.
Currently, users can only hold the cryptocurrency they buy on PayPal in their account.
It cannot be transferred to other accounts on or off PayPal.
At this time, crypto can't be used as a way to pay or send money on PayPal.
Though planned for 2021, cryptocurrency balance cannot be used as a funding source for purchases; to pay merchants or complete peer-to-peer (P2P) transactions, all crypto held with PayPal must be sold and converted into USD.
The maximum dollar amount for weekly cryptocurrency purchases is USD 10,000, and for purchases over a 12-month period is USD 50,000.
Lastly, though crypto transactions can't be cancelled or reversed, crypto purchases are protected in the event unauthorized activity takes place.
Revolut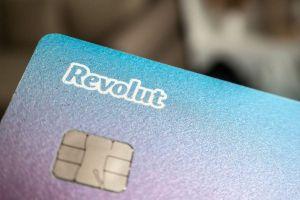 Earlier this year, major UK-based mobile banking app Revolut made crypto news as it turned more crypto-friendly, as suggested by certain terms and conditions changes, though, as seen below, there are still things the platform (as the others on this list) ought to work on to gain more trust from the Cryptoverse.
That said, a major and the most significat change Revolut made is that, under the new terms, clients legally own their crypto, while Revolut acts as a custodial agent that holds and transacts these assets on the client's behalf. Back then, Ed Cooper, the Head of Crypto at Revolut, told Cryptonews.com that this update was motivated by Revolut Crypto users who kept on asking whether Revolut actually buys crypto when their balances are credited.
Revolut appoints third-party custodians on users behalf who, says the company, protect the private keys of all Revolut users.
Users own the rights to the financial value of any cryptocurrency bought for them, and have complete control of the crypto, while Revolut will act upon given instructions. "You will not be able to carry out transactions yourself."
But if Revolut ends the agreement with the user due to, for example, suspected fraud, they will sell the crypto on the user's behalf and place the equivalent amount of e-money in his/her Revolut account.
The cryptocurrency is held in a "virtual account" that also holds cryptocurrencies for other Revolut customers; there are no separate cryptocurrency accounts. The Revolut app shows the amount of cryptocurrency held for a specific user.
Revolut uses multi-signature wallets and cold storage among its secure methods.
Users can buy/sell BTC, BCH, ETH, LTC, XRP, and stellar (XLM).
Crypto can be transferred to other Revolut customers in the Revolut app, but not to anyone who is not a Revolut customer, outside the Revolut platform, such as to an external wallet.
Revolut may limit the amount of crypto you can buy.
Revolut will be responsible only for "foreseeable losses," while the user may be responsible to Revolut for certain losses as well.
It supports legal residents of the European Economic Area (EEA), Australia, Canada, Singapore, Switzerland, Japan and the United States, promising to launch "across the world soon."
Square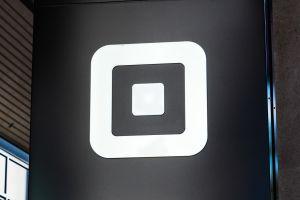 US-based payments company Square has been founded and led by well-known Bitcoin bull, Twitter CEO Jack Dorsey. It has been an openly BTC-friendly company since its start. Just earlier this month, it was announced that it acquired BTC 4,709 at an aggregate purchase price of USD 50m.
Square holds bitcoin as a custodian at the user's risk.
Bitcoin balance is stored using Square's online/offline wallet system.
Its Cash App service allows bitcoin purchases from users' devices. You can deposit up to USD 10,000 worth of bitcoin in any 7-day period.
Bitcoin withdrawals are possible, but as a security feature, not always supported.
Withdrawing to an external wallet is also possible, but "contingent on internal review and accurate and up to date ID verification information."
User must have a balance of at least BTC 0.0001 (currently USD 1.29) to make a withdrawal; transfers to external wallets usually take between 30–40 minutes but can take longer.
Meanwhile, the company reported USD 875m in BTC revenue made via its Cash App service during the second quarter of 2020, up 600% year over year. Cash App generated USD 17m in bitcoin gross profit in that period, which is up 711% year over year.
Robinhood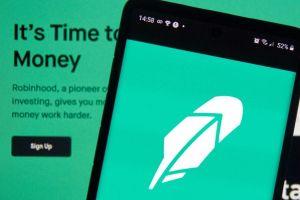 Investing app Robinhood seems to have gotten quite popular during the COVID-19 pandemic, and is often mentioned as a platform through which young people could potentially push crypto market upwards. This is an investment platform that holds your assets.
As it's colleagues on this list, it says that users own the cryptocurrency assets in their account, and can buy or sell them at any time.
"We don't currently provide you with access to your wallet or your wallet address," says the website.
Crypto purchased on Robinhood Crypto are stored in a mix of cold (offline) storage and hot (online) storage, majority of it being in a cold storage.
As coin transfers require authorization from a select group of people, the company says it rotates this list of people, not disclosing it internally or externally.
At this time, they don't support coin withdrawals, though they plan to do so in the future.
Transfers of existing crypto assets or wallets into the Robinhood Crypto account is not supported.
The company says they're evaluating features to allow safe transfer of coins to and from Robinhood.
Available crypto: BTC, BCH, ETH, LTC, bitcoin SV (BSV), ethereum classic (ETC), and dogecoin (DOGE), with real-time market data available for 10 other coins.
The service is available to residents of specific states in the US.
___
All this said, even though progress has been made, and the companies that have previously offered and those who just started offering crypto are getting more crypto-friendly and are providing more options for crypto users, working on gaining their trust - it seems that there is still a way to go. This is seen in two major factors that most or all the companies above share: giving users their own private keys (at least allowing the option to those who want to be the sole keeper of their keys), and enabling transfers outside their platforms, allowing more interaction with other blockchain-based applications.
___
Learn more:
US Banks Offering Crypto Custody is 'Insanely' Bullish and Risky
Crypto Researcher Warns Of a Growing 'Existential' Risk To Bitcoin
KuCoin Hack Shows Key Difference Between Altcoins and Bitcoin
---