Breaking: PayPal Goes Bitcoin, Ethereum And More (UPDATED 2)
Online payments giant PayPal has announced that it will officially be joining the crypto markets as it will be offering US account holders the ability to buy, sell, and (almost) hold bitcoin (BTC), ethereum (ETH), bitcoin cash (BCH) and litecoin (LTC) in their PayPal wallets. (Updated at 16:25 UTC: updates in bold).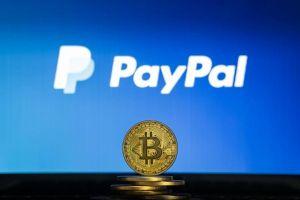 In the coming weeks, PayPal users in the United States should be able to engage and manage the mentioned cryptoassets on one of the largest digital payments platforms in the world. As of July 2020, PayPal has recorded 346 million active accounts and has processed USD 222bn in the second quarter of 2020.
The company also "signaled its plans to significantly increase cryptocurrency's utility" by making it available as a funding source for purchases at its 26 million merchants worldwide.
"When a consumer selects cryptocurrency as the funding source, the cryptocurrency will be instantly converted to fiat currency and the transaction will be settled with the PayPal merchants in fiat currency," the company said in its FAQ section.
PayPal is seemingly trialing the move in the US as it has intentions to expand this new service to other countries as well as its digital wallet app, Venmo, in the first half of 2021.
With such a scope of impact, this move might bring digital assets even further into the mainstream, joining the likes of Robinhood and Square in the push for adoption.
"This could lead to next mega-bullrun, simply because millions of people can suddenly use crypto," entrepreneur, crypto-focused venture capitalist Marc van der Chijs commented.
At the time of writing (16:23 PM UTC), BTC trades at USD 12,790 and is up by almost 7% in a day, ETH jumped by 6.5%, to USD 397. BCH also advanced by almost 7%, to USD 260, while LTC rallied by 11.5%, almost hitting USD 53.
Citing a survey from the Bank for International Settlements, PayPal noted that one in ten central banks are anticipating the launch of their own digital currencies in the next three years, signaling a significant shift toward digital currencies, which holds weight given the current global pandemic and the ever-improving technologies that support cryptocurrencies.
"The shift to digital forms of currencies is inevitable, bringing with it clear advantages in terms of financial inclusion and access; efficiency, speed and resilience of the payments system; and the ability for governments to disburse funds to citizens quickly," Dan Schulman, President and CEO of PayPal, was quoted as saying in the press release.
However, this new service comes with these limitations:
At this time, you cannot use crypto as a way to pay or send money on PayPal.
Cryptocurrency balance cannot be used as a funding source for purchases.
Currently, you can only hold the cryptocurrency that you buy on PayPal in your account.
The cryptocurrency in your account cannot be transferred to other accounts on or off PayPal.
You own the cryptocurrency you buy on PayPal but will not be provided with a private key.
The maximum dollar amount for weekly cryptocurrency purchases is USD 10,000. The maximum dollar amount for purchases over a 12-month period is USD 50,000.
Source: Cryptocurrency on PayPal FAQ
"So whilst cryptocurrency adoption will grow thanks to PayPal's move, the fintech firm won't be a true on-ramp to the cryptocurrency ecosystem as users who purchase cryptoassets using PayPal will be unable to interact with blockchain-based applications," Charles Hayter, CryptoCompare CEO, said, adding that "We can expect to see more payment providers follow suit."
Rumors of PayPal becoming a crypto-player have circulated for some years, however, reports pertaining to the most recent announcement began to surface in the summer of 2020. The announcement comes off the back of approval from the New York State Department of Financial Services (NYDFS), who granted PayPal a conditional Bitlicense, making the firm the first to receive such a license from the NYDFS.
Paxos, the issuer of the Paxos Standard Token (PAX) stablecoin, will be providing PayPal with trading and custodial services. Notably, Paxos was the first to receive a New York Trust Charter to conduct virtual currency business activity, which in this instance, Paxos CEO Charles Cascarilla described as "fitting".
As reported in July, PayPal confirmed that it had taken "unilateral and tangible steps" to "develop its capabilities" in the cryptoasset area.
"Of particular interest for us is how these technologies and cryptoassets can be utilized to achieve greater financial inclusion and help reduce/eliminate some of the pain points that exist today in financial services," they said back then.
_____
Reactions:
___
Learn more:
PayPal Will 'Certainly Support' Crypto Once it Stabilizes
PayPal Rumors Push Bitcoin Higher as On-Chain Transactions Surge
PayPal's Remittance Crown is Safe from Crypto...For Now
---