Revolut Makes Major Crypto Changes, Hints New 'Cool Features' (UPDATED)
Major UK-based mobile banking app Revolut is turning more crypto-friendly, as suggested by its upcoming changes in terms and conditions of crypto products. However, the service is still far away from bridging the gap between crypto and traditional finance, as it is not going to allow its customers to transfer cryptoassets to external wallets just yet.
(Updated at 08:00 UTC, June 17, with the comments from Revolut - updates are in bold).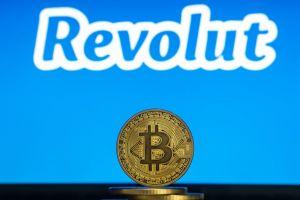 The most significant change that will come into effect from the 27th of July, 2020 concerns acquired cryptoasset ownership. As of now, Revolut is the sole legal owner of all purchased cryptoassets, and users get only the "exposure" to the price movements. Under the new terms, however, clients will legally own all cryptoassets acquired via the platform, and Revolut will act only as a custodial agent that holds and transacts these assets on the client's behalf.
Despite becoming the legal owners of their digital assets, users will not be able to experience full benefits of cryptoassets as Revolut is not going to permit crypto transactions to non-Revolut users. Besides, the banking app is canceling the ability to use cryptoassets for debit card purchases, as they won't be automatically converted when making payments anymore.
Ed Cooper, the Head of Crypto at Revolut, has told Cryptonews that this update was motivated by Revolut Crypto users who kept on asking whether Revolut actually buys crypto when their balances are credited.
"We thought it was clear from our old terms and conditions that we do, but have realised that we need to make this clearer. The trust of our users and the wider crypto community is very important to us, and passing the ownership of the crypto we hold to our users should help remove these doubts. This is hopefully the first in a series of steps we are taking to earn that trust," he said.
Essentially, the changes grant Revolut users "beneficial rights" to the underlying crypto assets, which may pave the way forward towards becoming a fully functional digital asset service provider in the future. As the company teases in the email announcement:
"These changes won't affect your experience - buying and selling cryptocurrency will still be as easy as ever on Revolut. In fact, this change means we can start adding some cool new features... watch this space!"
When asked whether these changes mean that Revolut will support cryptocurrency deposits and withdrawals from and to its banking app, the company's head of crypto said that Revolut is currently working with its partners to see whether it is something that they can support in the future. "We know these features are very important for the crypto community and so a lot of effort is going in on our side to work out a solution that both our partners and our users will be happy with," he added.
We also asked Ed Cooper whether Revolut has any plans to grow into a full-service crypto company, to which he replied that their goal is "to make our crypto product the number one crypto platform out there. We have a long way to go, but the wheels are in motion. Watch this space." he told Cryptonews.com.
Revolut, which (as their website claims) boasts more than 10 million customers worldwide, has launched bitcoin (BTC), ethereum (ETH), litecoin (LTC), XRP, and bitcoin cash (BCH) trading without private keys for all of its "standard" users in April. The company has first introduced crypto trading back in February 2018.
The company decided to open crypto trading feature to their "standard" customers this April, previously available only for its Premium and Metal customers. In February, the company raised USD 500 million in a Series D round, valuing Revolut at USD 5.5 billion.
---