Imagine Regulators Shutting Tether Down - What Happens to Bitcoin?
In case regulators stop Tether, it would most likely have to take place over a staggered period of time to protect investors. "If we have learned anything over the years, it's that Bitcoin and the wider cryptocurrency space are very resilient."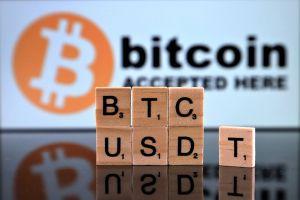 Bitcoin (BTC), as a cryptoasset, is tethered to tether (USDT) tightly. Ever since becoming tradable in 2015, USDT has come to occupy an increasingly important part of the bitcoin and wider cryptocurrency ecosystem.
Now, USDT is the third-biggest token by market capitalization, and by virtue of being pegged 1:1 to the US dollar, it has long provided an on-ramp and safe haven for millions of traders.
But with Tether already facing legal actions, what would happen to BTC and its price if it were to cease operations? Moreover, even some analysts warned recently that Tether and other stablecoins may face an uncertain future as governments step up their regulatory scrutiny of the sector.
According to industry players speaking with Cryptonews.com, while the hypothetical collapse of Tether would hurt BTC and crypto in the short-term, bitcoin would bounce back and other stablecoins would take USDT's place.
'Regulators go slowly'
Tether has attracted controversy from much of the media. It has also attracted the attention of financial regulators, something which could be very ominous for the stablecoin, and for crypto.
"So far, the only regulator taking action is the New York Attorney General - but the US Commodity Futures Trading Commission (CFTC) has subpoenaed information from iFinex, [the operator of Tether,] before," said David Gerard, noted cryptocurrency skeptic and the author of the forthcoming "Libra Shrugged: How Facebook Tried to Take Over the Money."
"But regulators go slowly, and in fine detail. So I wouldn't try to put a timescale on it," he added.
Given that the CFTC charged BitMEX this month with "illegally" operating a cryptocurrency derivatives trading platform, it can't be ruled out that the regulator also has Tether and Bitfinex, also operated by iFinex, in its sights. According to Bitcoin Cash (BCH) developer Amaury Séchet it may not be the only regulator.
"It is probably already ongoing," he told Cryptonews.com, in response to the question of whether other regulatory bodies may launch cases against Tether/Bitfinex/iFinex in the future.
Assuming that the CFTC and perhaps other regulators target Tether (in addition to the New York Attorney General), the consequences of charges — and particularly convictions — may be steep. Indeed, BitMex CEO Arthur Hayes (among other BitMex staff) potentially faces up to five years in prison for allegedly violating the Bank Secrecy Act.
Investor protection
Let's say the New York Attorney, the CFTC or someone else for some yet unknown reason somehow stops Tether from operating. What happens to the price of bitcoin and the wider cryptocurrency market?
According to OKEx CEO Jay Hao, the effects of Tether's closure could be catastrophic if it's allowed to happen all at once.
"Tether is the third-largest cryptocurrency with a market [capitalization] of over USD 15 billion. It's also by far the most popular stablecoin," he reminded.
Hao added that USDT occupies an extremely important place in the crypto ecosystem.
As such, "If Tether were prevented from operating it would most likely have to take place over a staggered period of time to protect investors and all players in the space and minimize the impact of its exit."
JP Koning, an analyst and writer with the American Institute of Economic Research, also suspects that Tether's collapse could be a disaster for crypto.
He told Cryptonews.com, "Tether is one of the most popular mediums of exchange in the cryptocurrency world. It is also the main unit of account. That is, most other cryptocurrency prices are denominated in terms of tethers. So yes, if Tether were to somehow be prevented from operating, it would be devastating to the cryptocurrency market."
It's hard to quantify "devastating" here. The infamous 2018 University of Texas study claimed that Tether was responsible for as much as 50% of bitcoin's rise in late 2017, but in 2019, the same researchers changed their claims that were also dismissed by crypto industry players. Also, other studies (including one funded by Ripple) have suggested there's basically no significant connection between Tether supply and bitcoin price movements.
Either way, because the crypto market is so dependent on USDT for liquidity, it's highly likely that the stablecoin's disappearance would have a noticeably big impact on prices.
"Tether supplies most of the liquidity in the crypto trading system — this is the trading case for stablecoins," said David Gerard. "So I would expect price issues straight away."
Amaury Séchet suspects that even the best-case scenario would still be damaging for crypto.
"At best, it will cause a drop in liquidity in markets. But it may also be devastating as you point out and cause a massive contraction of the whole crypto market," he said.
Crypto will continue
Fortunately, most commentators seem to be unanimous in the view that crypto would continue without USDT, and that over the medium- to long-term other stablecoins would climb to take its place.
"If we have learned anything over the years, it's that Bitcoin and the wider cryptocurrency space are very resilient. Bitcoin has been officially declared dead by mainstream media, thought leaders, developers, and more, hundreds of times and yet it is still thriving and becoming scarcer, more robust and widely adopted," said Jay Hao.
Hao pointed to USD Coin (USDC) and TrueUSD as two of the likeliest candidates to replace Tether. He also noted that new stablecoins are emerging on a nearly regular basis.
"Innovation and perseverance are core qualities of this space and I think that BTC would recover (and has recovered in the past) from any serious incident," the CEO concluded.
___
Learn more:
King of Stablecoins, Tether, Faces Regulatory Uncertainties - Report
Stablecoins Might Be Better Than Bitcoin For Payments, But Maybe Not For Long
Demand for 'Internet Dollars' to Increase - Circle CEO; Not All Celebrate
Is Stablecoin Business Model Stable Or Is It Endangered?
Crypto Market Ignores Tether's Backing News
Exclusive: "There Is an Organized Campaign Against Us," Says Tether
---