Last Year's Bitcoin Prices Manipulated, Experts Claim
Remember that amazing crypto price surge that happened last December? Of course you do. Well, a group of researchers are claiming these prices were artificially inflated, and some of their colleagues are saying they actually might be onto something.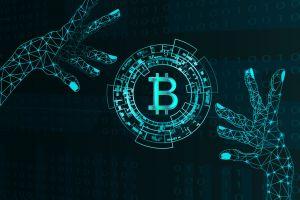 John Griffin, a finance professor at the University of Texas, and Amin Shams, a graduate student, published a report entitled "Is Bitcoin Really Un-Tethered?", which claims that Bitcoin's December prices (and alt-coins' prices, consequently) were manipulated by someone, or a group of people, through the use of the Tether cryptocurrency, and via the Bitfinex exchange - a cryptocurrency exchange that creates and sells Tether.
Tether, or USDT, is a cryptocurrency whose price always equals to that of the US dollar and is used to mediate when trading between different cryptocurrencies.
This report, which you can find on this link, isn't linked to any 'hard' evidence, like emails or related documents, but it does rely on numbers.
It says that half of all the price surges Bitcoin has seen in the last year happened right after Tether flowed into a few accounts on different exchanges. Usually, this transfer would happen while the price was going down.
Speaking to Bloomberg, the author says Tether was used to both stabilize and manipulate the price of Bitcoin.
"Bitfinex nor Tether is, or has ever, engaged in any sort of market or price manipulation," Bitfinex Chief Executive Officer JL van der Velde said in an emailed statement, according to Bloomberg. "Tether issuances cannot be used to prop up the price of Bitcoin or any other coin/token on Bitfinex."
However, Griffin's and Shams' colleagues have voiced their opinions, and they're saying this report could hold water, if nothing else - because similar methods have been used before to spot price manipulations.
According to the New York Times, the report has gotten support from Philip Gradwell, the chief economist at Chainalysis, a blockchain research company, as well as Sarah Meiklejohn, a professor at the University College London (one of the early pioneers of this type of manipulation spotting).
The US Justice Department is allegedly looking into possible Bitcoin price manipulation, as well.
Also, as reported, the US regulator known as the Commodity Futures Trading Commission (CFTC) has launched an investigation into potential price manipulation at four major cryptocurrency exchanges: Bitstamp, Coinbase, itBit and Kraken. The CFTC has subpoenaed the exchanges to hand over sensitive trading data to help in the investigation.
---