How to Trade the Current Bitcoin Carnage
Disclosure: Crypto is a high-risk asset class. This article is provided for informational purposes and does not constitute investment advice. By using this website, you agree to our terms and conditions. We may utilise affiliate links within our content, and receive commission.
The expected economic impact of the coronavirus has resulted in crashing stock markets across the globe. Unfortunately, the same thing happened in the crypto markets in the past few days when it became apparent that COVID-19 has become a pandemic.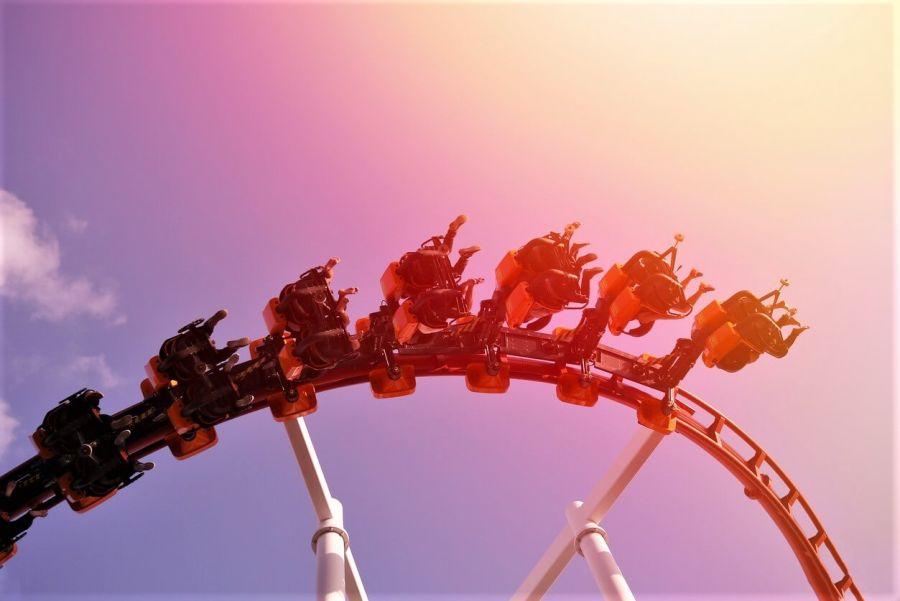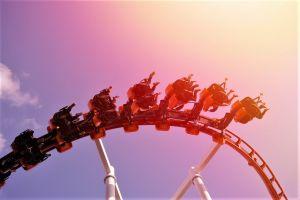 In this article, which is not a financial advice and you should always do your own research before investing, we will discuss possible ways to trade the current crypto market volatility for those who are brave (or crazy) enough to do so.
A bitcoin bloodbath
The world's leading cryptocurrency, bitcoin (BTC), lost all its 2020 gains and is now 24% down year-to-date. (But still up 31% in a year).
For medium to long-term bitcoin investors, the current market meltdown does not bode well. While experienced investors have seen this type of market drop before, it still does not feel good to see the value of your BTC holdings to drop almost half over the course of a few days.
Conversely, for traders who are actively trading in and out of bitcoin and other digital assets, the current market volatility creates opportunities to generate trading profits.
If you fall into the latter category of market participants, however, there are a number of basic trading rules, you should stay mindful of in this market.
7 tips to trade the current crypto market
Now, let's look at a few things you can do to potentially increase your chances of coming out unscathed (and perhaps even profitable) trading the current market volatility.
1. Assess the situation
Hopefully, the money you have invested in crypto is only a small amount of your overall investment portfolio and not funds that you could potentially need in the near future. If that is the case, you should assess your portfolio and look at which assets you are comfortable holding versus assets you would like to hold more of.
If you would like to have more in BTC now that it has dropped so sharply, and less in another asset, maybe now would be a good time to change your asset allocation. Also, if you are unsure of what direction the market will go next, you can always move some (or all) of your funds into USDT or USDC and wait for a moment before reentering the market.
2. Use stop-loss limits
The reality is that the market can still go a lot lower. Yes, even major altcoins – like XRP or BCH – that have lost over 95% of their value since their all-time highs, can drop further in value. And so can BTC.
Therefore, it is advisable to put stop-loss limits in place so that if the price of the digital asset you have purchased drops by a certain percentage amount, your position automatically gets closed out to prevent further losses.
3. Use trailing-stop loss limits
Alternatively, you could use trailing stop-loss limits to protect your downside while cashing in on brief market spikes. The difference between a stop-loss limit and a trailing-stop loss limit is that the latter adjusts to the prevailing market price.
So, if you set a trailing stop-loss limit 5% below the current market price and the price moves up by 25%, your stop-loss limit will trail the market price and only sell your holdings once the new price drops by 5%. That way, you can lock in profits without too much downside risk.
4. Use margin with care
Leverage tends to exasperate sharp bitcoin moves, especially when the market tanks. That also seems to have been the case this week, after BitMEX "went under maintenance."
If you are going to trade using margin, you should probably keep the leverage to a minimum. Chances are that you will get liquidated pretty quickly in the current volatile market, especially when you are trading with too much leverage.
5. Buy a bitcoin call option if you are (still) bullish
If you are reading this, you will most likely actively trade bitcoin or, at the very least, believe in its future. If either one is true, you could consider taking a look at the BTC options market.
Bitcoin derivatives trading platforms, like Deribit or Quedex, enable retail traders (so, effectively anyone with an Internet connection) to bet on the price of bitcoin using financial options.
For example, you could buy a bitcoin call option with a strike price of USD 10,000 and six months expiry on Deribit for BTC 0.15 (USD 770). If the price of bitcoin exceeds the USD 10,000 mark before September 25, the profit on your option would be the difference between the amount that the price of bitcoin is trading at above USD 10,000 and the BTC 0.15 you paid for the call option.
6. Hedge your portfolio using put options
Alternatively, if you are comfortable with your current portfolio and believe that your chosen assets will perform over the long-term but you want to protect your downside risk, you could buy a put option on bitcoin.
If you buy a BTC put option with a strike price of USD 2,500, for example, you would start to be "in-the-money" with your put as soon as the market price drops below the strike. So, if your portfolio value would collapse roughly in line with the price of bitcoin, you would earn on your put option to lessen the financial blow.
7. Sell if you have to
Finally, if you are finding yourself in a situation where you may need some of the funds you hold in crypto to support yourself and/or your family financially, you seriously need to consider selling some crypto for fiat.
While this may be considered blasphemy in some crypto circles, the reality is that if your income could take a hit due to your national (and/or the global economy) grinding to a halt due to the COVID-19 pandemic, it would probably be wise to hold funds in cash just in case.
___
Learn more: Exclusive: 10 Crypto Minds Weigh in On Post-Crash Bitcoin and Its Future
---