Five-year Jail Term: Has Virgil Griffith Become Ethereum's Ross Ulbricht?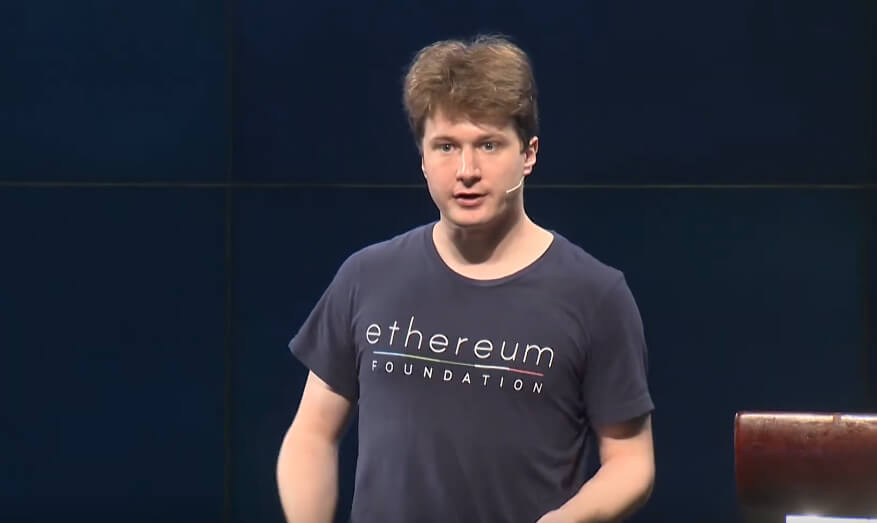 Locking up crypto developers who stray into murky legal waters may become a more everyday occurrence in the years to come.
Back in 2015, Ross Ulbricht – the creator and main operator of the darknet marketplace Silk Road – was handed a double life sentence with no chance of parole, plus an additional 40-year term and a USD 183,961,921 fine. Silk Road's currency of choice was bitcoin (BTC), and while there's no doubt that the darknet more than lived up to its name, one can only speculate that the American legal system relished the chance to ramp up the spectacular in the sentencing process to effectively lock Ulbricht up and throw away the key.
Bitcoin crime has its poster boy in Ulbricht, who will almost certainly spend the rest of his days in the United States prison system. Rightly so, some might say. But when you look at the charges he was actually convicted of – money laundering, conspiracy to commit computer hacking, and conspiracy to traffic narcotics – some might argue that such crimes, generally speaking, do not get punished with double (or triple) life sentences in the USA.
So much for Ulbricht. The ethereum (ETH) community has now seen one of its own, Virgil Griffith – a former developer and a personal friend of the co-founder Vitalik Buterin – locked up for five-plus years for giving a talk at a crypto conference in 2019.
Of course, this wasn't just any old conference. It was held in North Korea. And it wasn't just any old talk. It covered matters including how to use blockchain technology to evade economic sanctions. The USA and the UN believe Pyongyang views crypto (and crypto hacking) as a means of raising money to pay for its nuclear and ballistic missile program.
And Griffith didn't just give a one-off talk. He spoke to North Korea in detail about the idea of setting up a blockchain node and tried to convince the Ethereum Foundation that this was a good idea. But Griffith has already spent some two years in custody (although over half of this time was spent on bail). He now has to spend a further 63 to 78 months behind bars and cough up a USD 100,000 fine.
Media outlets like the Washington Post have rushed to label Griffith a wayward "tech guru." But is a five to 6.5 year-jail term really necessary here?
For perspective: The Treasury's Office of Foreign Assets Control late last year reached a settlement with TD Bank after the latter admitted that between December 2016 and August 2018 it "processed 1,479 transactions totaling [USD] 382,685.38 and maintained nine accounts on behalf of five employees of the North Korean mission to the United Nations."
But things could actually have been even worse for Griffith. Sanctions violations can be punished with 20-year terms, and it seems that only a plea deal helped reduce the term to a single-digit sentence.
But some will inevitably be left wondering if Griffith might not have been handed a slightly lighter sentence had he not been going through the American legal system at such a sensitive time.
While the US and its allies are ramping up the sanctions on Russia, the court and prosecutors may well have felt that it was their duty to ensure that Griffith's sentence would show that Uncle Sam means business when he starts talking sanctions.
Courts could feel they need to make a public, headline-grabbing sentence whenever they are faced with a tech first. In Griffith's case, maybe courts feel that being the first person to take ETH to the dark side means he needs to be held up as an example.
But while crypto community members might call for a greater deal of leniency, there can be no doubt that the weight of public opinion is on the courts' side. When Joe Public reads that crypto "gurus" who used their powers to help America's enemies evade sanctions have been jailed and fined, his most likely reaction will be: "Serves him right."
____
Learn more:
- Prosecutors: Ethereum Foundation Knew About Virgil Griffith's North Korea Intentions
- Ethereum Scientist Pleads Guilty
- How One Ethereum Developer Created a Dilemma For the Whole Cryptoverse

- N Korea Says It Doesn't Hack Crypto, Calls the US the World's 'King of Hacking & Theft'
- North Korea Views its USD 1.7B Crypto Hack Hauls as a 'Long-term Investment'

- US Hits Russian Crypto Exchange with Sanctions, Russian Central Bank Affraid That Crypto Will Replace Ruble
- 'Big Holes' Undermine Russia Sanctions – And It's Not Crypto (Psst! It's Traditional Politics & Finance)
---