Fact-checking Ripple's Claim that 'Many G20 Gov'ts' Call XRP a 'Currency'
The struggle between the US Securities and Exchanges Commission (SEC) and one of the nation's biggest crypto companies, Ripple, is coming to a head, leading exchanges all over the world, including American giant Coinbase to suspend the XRP token. The SEC has branded XRP a security, and has launched a potentially devastating lawsuit against Ripple.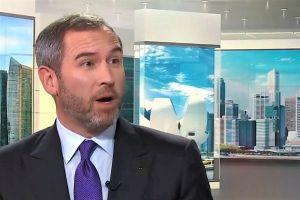 But Ripple has indicated that it is up for the fight, and in an impassioned defense of the token just ahead of Christmas, Ripple CEO Brad Garlinghouse made the claim that is not a security and that "many other G20 governments call XRP a currency," leading him to the conclusion that "it is truly confounding that the SEC would take this step."
But just how true is this claim? Do "many" G20 nations really hold this belief? We decided to find out.
Argentina
We've found no evidence of any Argentinian regulator saying anything in particular about XRP. Crypto legislation is very much in its infancy in Argentina.
Australia
A New South Wales judge ruled this year that crypto could be used as a legitimate form of investment, saying that bitcoin (BTC) could be "used as a security" and was a "recognized form of investment," per the Australian Associated Press. But there is no clear link to XRP in this ruling - or any other that we could find.
Brazil
Ripple has a significant presence in Brazil, but it doesn't look like anyone in a position of power has ruled on XRP's legal status.
Canada
Cryptoassets are policed under securities laws in Canada, with no known exemption for XRP, and the country's Currency Act of 1985, last amended in 2018, only specifies that Canadian dollars are legal tender.
China
Crypto's name is mud in the Middle Kingdom - at least officially.
France
The situation is more nuanced in France, where the central Bank of France has spoken about XRP's possible role in powering central bank digital currencies (CBDCs), per Fr24, but we were unable to unearth anything official about its "currency" status or otherwise.
Germany
The picture in Germany is confusing, to say the least. This super long document from the financial regulatory body the Federal Financial Supervisory Authority (BaFin) goes into great detail in its discussion of security tokens specifically, and other tokens, listing the laws that would apply in variety of scenarios. Crucially, however, the regulator refrains from making mention of any particular token. For the TL;DL crew, the answer is a resounding maybe, but nothing close to a firm "yes."
India
No records or rulings found here.
Indonesia
Indonesia has a number of crypto-related regulations, but we couldn't find any record of a ruling on XRP's legal status.
Italy
Crypto still does not have any kind of legal tender status in Italy, and no references to XRP were found on our searches.
Japan
Japan is arguably way ahead of the rest of the world when it comes to crypto regulation, which is all carefully policed by the regulatory Financial Services Agency (FSA). The FSA approves tokens for listing on exchanges, so regularly goes into great detail on the legal status of individual altcoins. Ripple's closest Asian ally is the Japanese financial giant SBI, which this week issued a statement pointing out that "XRP is a 'cryptoasset' under the Japanese Funds Settlement Law, and not a 'security' under the Financial Instruments and Exchange Act."
South Korea
Seoul has remained silent on the matter, although sources familiar with the matter told Cryptonews.com that the government may seek to adopt a policy of token approval for exchanges at an unspecified future date.
Mexico
Ripple's remittance solutions have proven a hit in Mexico, but we couldn't find any official ruling on its status as a "currency," a "security" or anything else, for that matter.
Russia
Russia's crypto legislation and rulings on tokens are confusing and mired in ambiguous terminology. But nothing specific to XRP was found here either.
Saudi Arabia
No luck here either, Brad.
South Africa
Or here.
Turkey
Or here…
United Kingdom
But finally, we have something in the UK. In 2019, the British financial regulator, the Financial Conduct Authority, wrote in a consultation paper,
"Tokens may have mixed features that may overlap with [utilities tokens, exchange tokens and securities token] categories , or change over time. For example, ethereum (ETH)] can be used as a means of 'payment' (exchange token) on the Ethereum platform, and can also be used to run applications (utility token). XRP has similar features."
Garlinghouse sees this as a resounding victory, and proof that the FCA doesn't deem XRP a security.
He told CNBC earlier this year,
"The FCA took a leadership role in characterizing how we should think about these different assets and their use cases. The outcome of that was clarity that XRP is not a security and is used as a currency. With that clarity, it would be advantageous for Ripple to operate in the UK."
United States
Well, the less said about this, the better.
The EU
EU law doesn't have much to say on XRP yet, but its securities markets regulator, the European Securities and Markets Authority (ESMA), has been humming and hawing over the matter for months. Although it came close to a breakthrough in January last year, it looks like the jury is still out.
Result
2/20 (sort of), although XRP proponents might want to quarrel with a few of these verdicts, and a few of them don't seem decisive enough. And of course, there may be rulings our searches failed to uncover.
Regardless, some may claim that it's a bit of a semantics stretch to claim that "many" G20 nations think of XRP as a "currency."
However, other economic big-hitters outside the G20 have clear stances on XRP. These include Switzerland, where authorities including the Swiss Federal Tax Administration have included XRP on lists of "cryptocurrencies," per Library of Congress-compiled data.
And in Asia, Singapore's International Commercial Court has ruled that cryptoassets have intangible property status. Lexology also pointed out that cryptoassets "are legal under Singapore law," and Ripple has publicly spoken about both countries' recognition of the non-security status of its XRP token.
This all provides further support for its claim that, at least now, not everyone agrees with the SEC's verdict. And it supports the claim, more recently made that "there are clear rules of the road for using XRP in the UK, Japan, Switzerland and Singapore."
But does 2 out of 20 (plus a few other non-member states) really constitute "many G20 countries"? Readers will have to be the judge.
Ripple did not respond to our request for comment.
___
Learn more:
Ripple Bets On the New SEC While the XRP Purge Continues
Alarm Bells Ringing in XRP-keen Japan
Crypto Exchanges to Spend 2021 Focusing on DeFi, UX, and New Services
Regulatory Kaleidoscope Challenges Crypto Industry - Crypto.com CCO
Crypto Regulation in 2021: The Piecemeal Approach & New Winds
---