Do Kwon's Shadow Wallets, Exploitative Hacks, Musking Binance and 20 Crypto Jokes
Disclosure: Crypto is a high-risk asset class. This article is provided for informational purposes and does not constitute investment advice. By using this website, you agree to our terms and conditions. We may utilise affiliate links within our content, and receive commission.
Let's see what happened this week in crypto: here is a short summary. Bitcoin could reach $100,000 or more by 2025 if the Bitcoin Rainbow Chart model is to be believed, BTC may be nearing the bottom if certain drilling analogy metrics are correct, Bluntz predicted bitcoin will trade sideways in a range bound environment for 12 more months, Chamath Palihapitiya predicted DeFi will transform all financial assets, and we also looked into whether Paul Tudor Jones changed his bitcoin price prediction. Also, check out how much El Salvador's $30 BTC giveaway would be worth today. Meanwhile, the Ethereum network saw its biggest one-day growth so far in 2022, and computer graphics card prices fell by nearly 60% following the Ethereum Merge.
Then, on-chain data from the Terra blockchain suggested Do Kwon was still cashing out from his "shadow wallets", BNB Chain came back online after being suspended due to an exploit that drained around $600 million in crypto, and Mango Markets suffered a $100m-heavy exploit. As this was happening, Binance announced it will invest $500 million in Elon Musk's Twitter buyout, the Helium Foundation responded to Binance's decision to delist HNT, Huobi founder and controlling shareholder agreed to sell his entire stake to About Capital Management, Bittrex got a $24 million fine for US sanction evasion, and Crypto.com said it will establish its European regional headquarters in Paris after a $145 million investment into the country.
We reported that Google partnered with Coinbase to enable select customers to pay for its Cloud services with crypto in early 2023, BNY Mellon announced that its Digital Asset Custody platform is live in the US, Mastercard is looking to make crypto an everyday way to pay, the number of companies in Brazil holding cryptoassets hit an all-time high in August, Stepn reportedly started a major layoff of its contract workers but the team behind the app denied it, a former Terra developer raised $15m for a new project focused on developing cross-chain roll-ups, OpenSea launched on Avalanche, and Damien Hirst completed his NFT project by starting the burn of $10 million worth of his physical artwork.
China's digital yuan processed over 100 billion yuan (close to $14 billion) worth of transactions, becoming the most widely adopted CBDC across the globe. While Rio de Janeiro aims to let its crypto-holding residents use their coins to pay their property tax bills from next year, Portugal plans to tax gains on crypto held for less than a year, and Argentina's tax body bolstered its ongoing crackdown on crypto miners who do not declare their operations. European authorities want an automated software to monitor DeFi activity on Ethereum, prosecutors raided a number of South Korean firms related to Bithumb, a South Korean company employee whole stole over $2.8 million from his firm's money to buy crypto was given a five-year prison sentence, and international investigators claimed that North Korea stole "hundreds of millions of dollars worth of cryptoassets" to pay for its nuclear weapons programs". Meanwhile, Grayscale challenged the US SEC's decision to deny its application to convert the GBTC into a spot Bitcoin ETF, the SEC launched a probe into Yuga Labs over the sale of its NFTs and digital tokens, and Russian government met to try to finalize its much-delayed attempts to police the sector, while the Financial Stability Board laid out its crypto regulation recommendations and said most stablecoins are not in compliance.
Now, Their Majesties, The Cryptojokes.
__________
GM, all!
gm go do what you have to do let's go get it*

*even gm to the gm haters pic.twitter.com/mRiyITdm3h

— Matthew Graham (@mattyryze) October 13, 2022
__
And gooood morning, CT! How about that pump, eh?
gm

Especially to everyone excited about the 1% pump pic.twitter.com/VmI3gw8ZVx

— Rager (@Rager) October 11, 2022
__
OK, it's easy, repeat after me: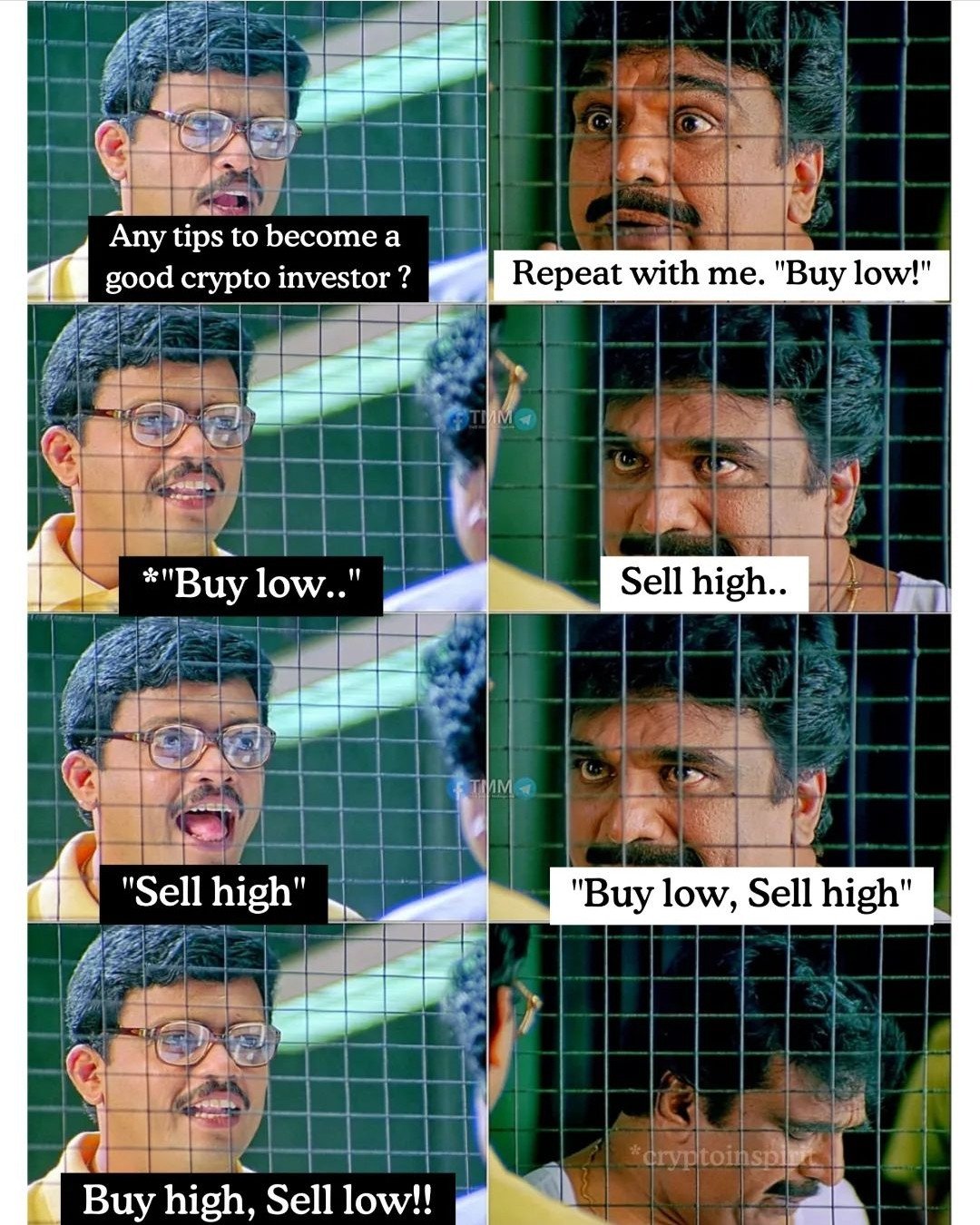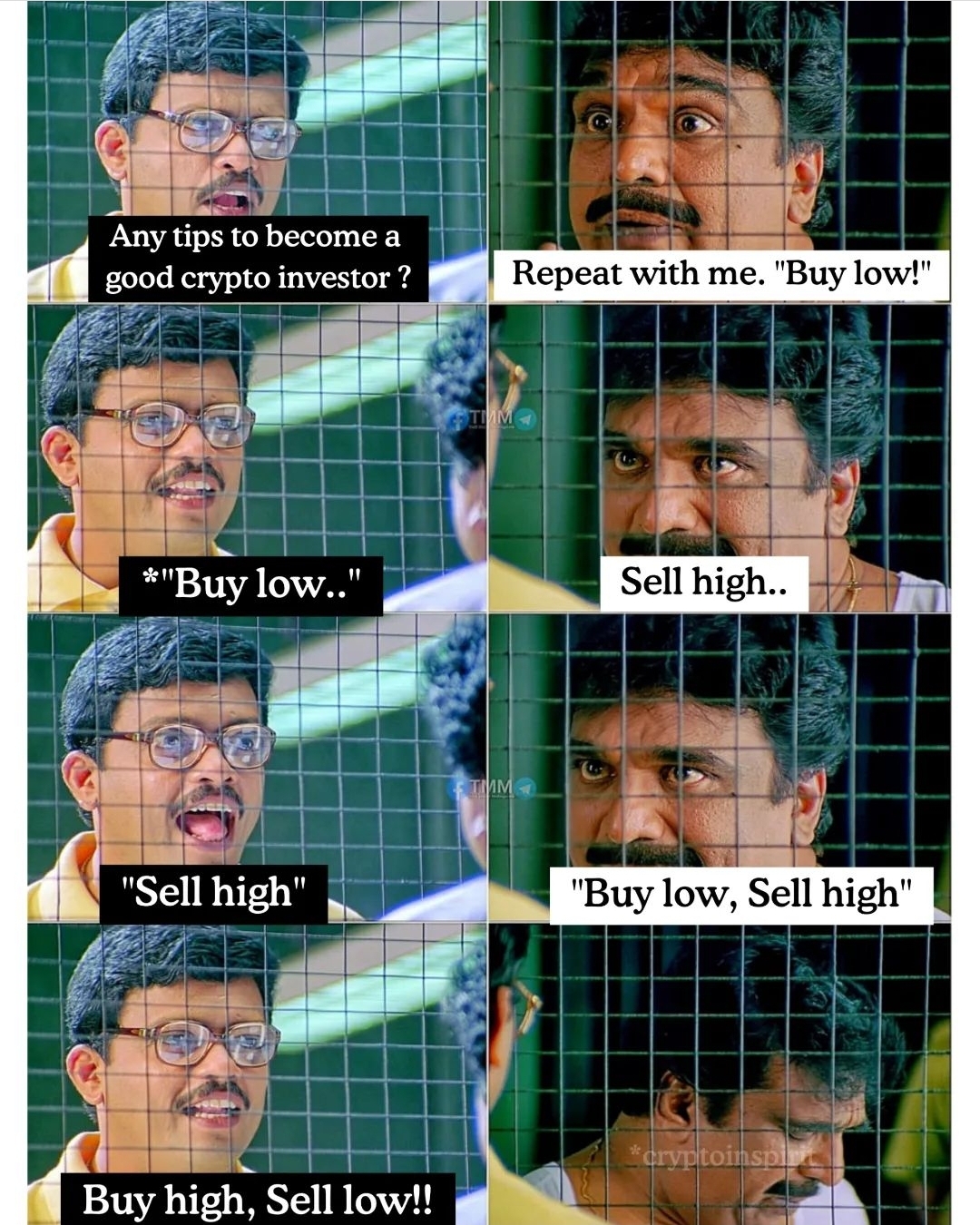 __
Are we adulating yet?
October 6, 2022
__
😑 🤢 🤮 😑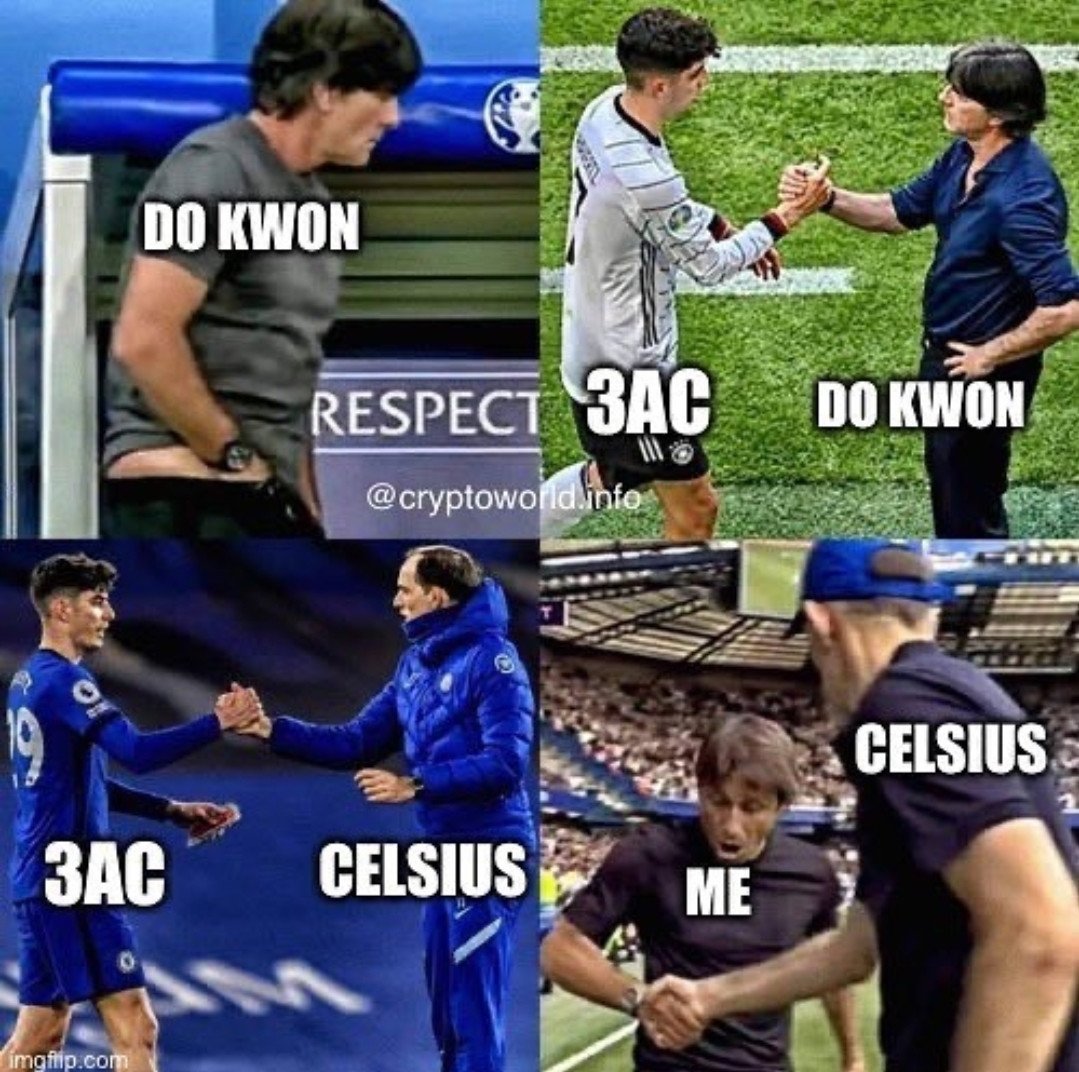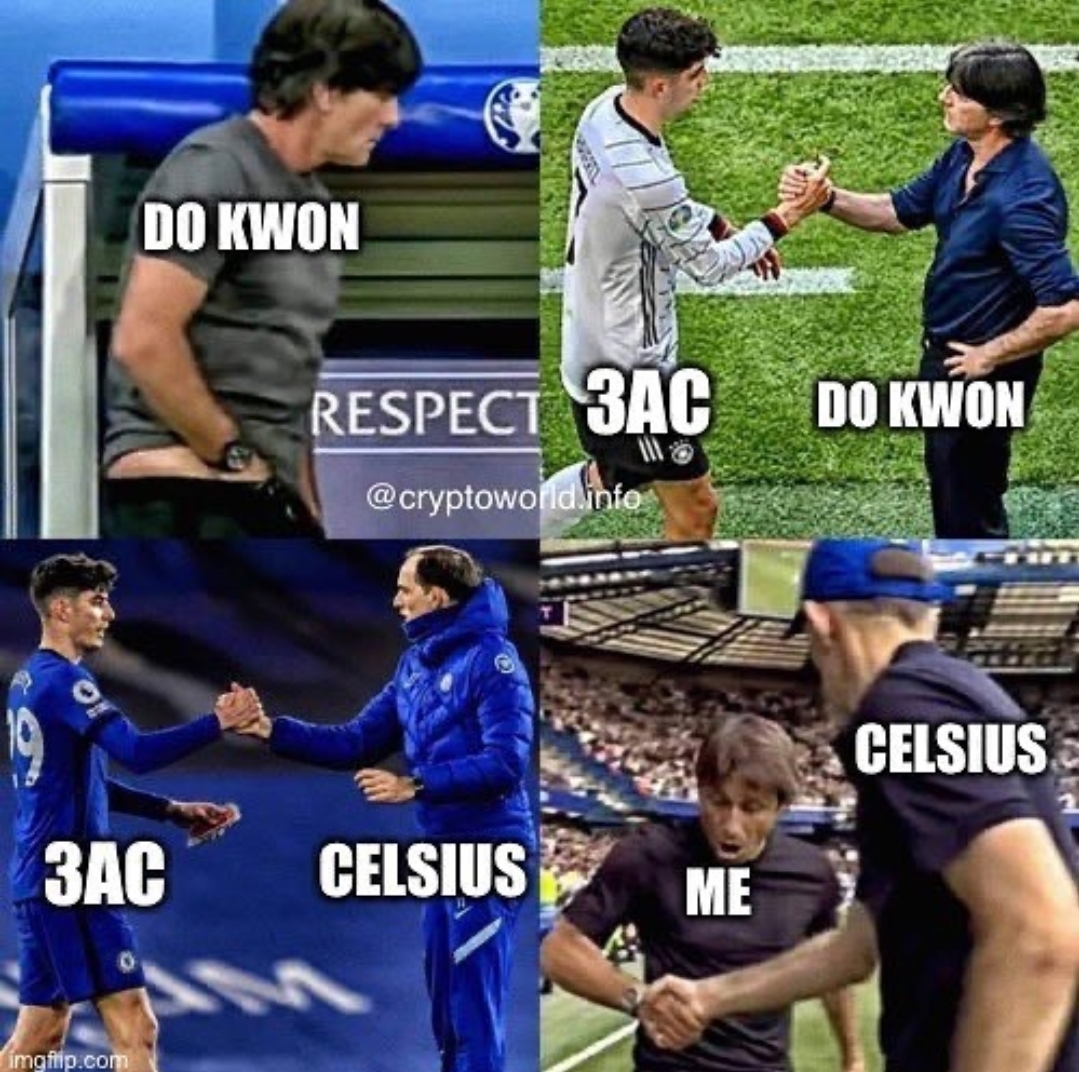 __
Have you checked Singapore?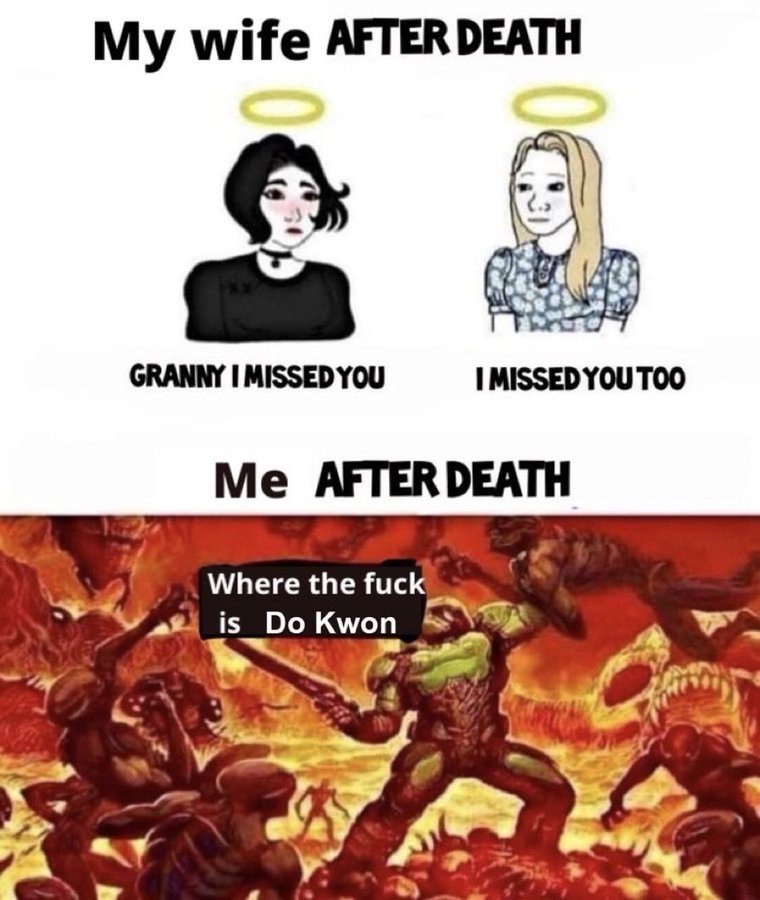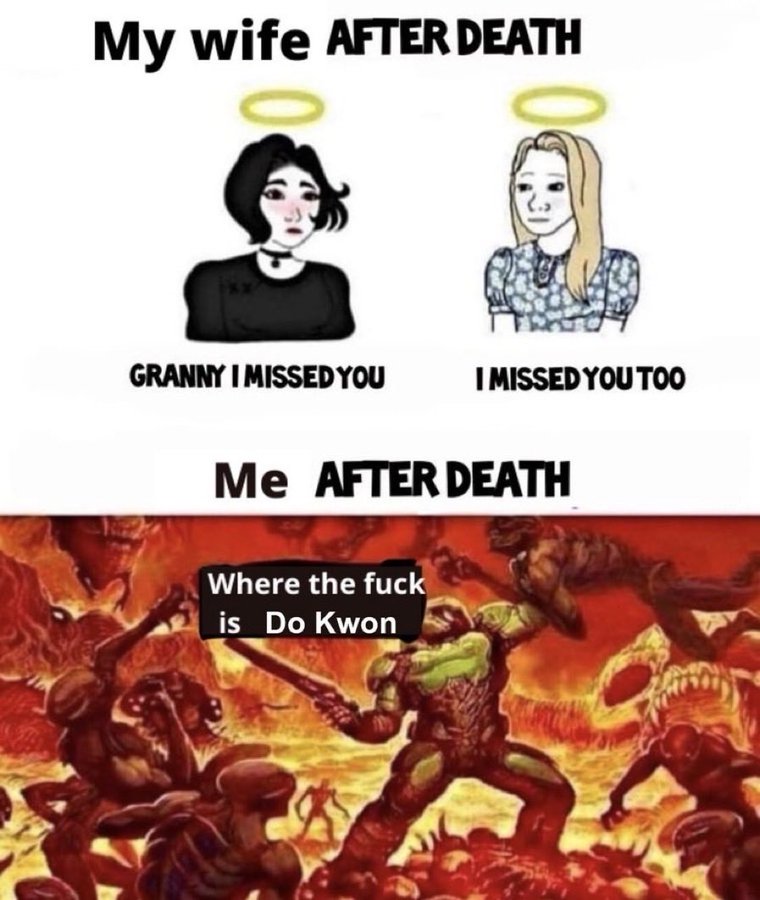 __
Hot.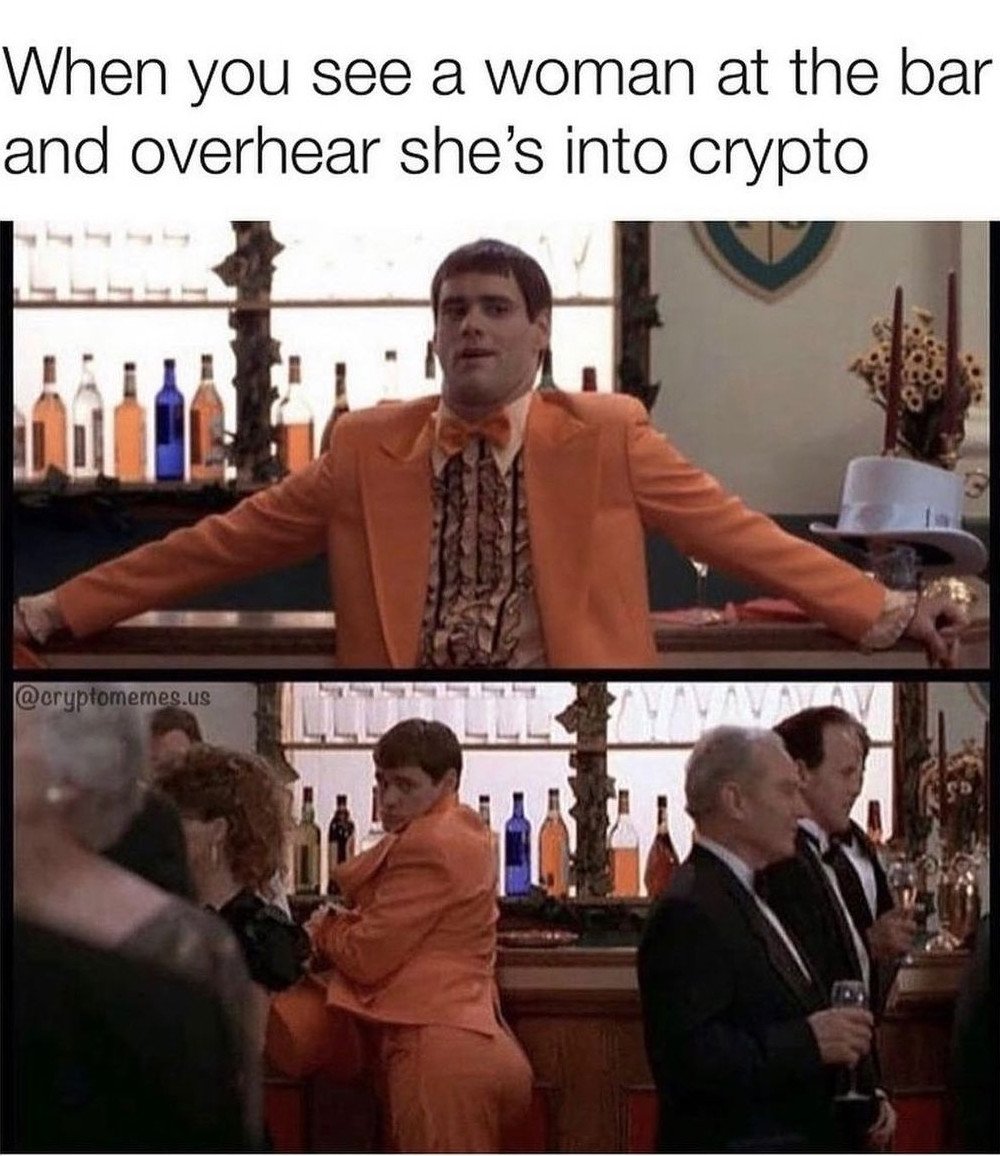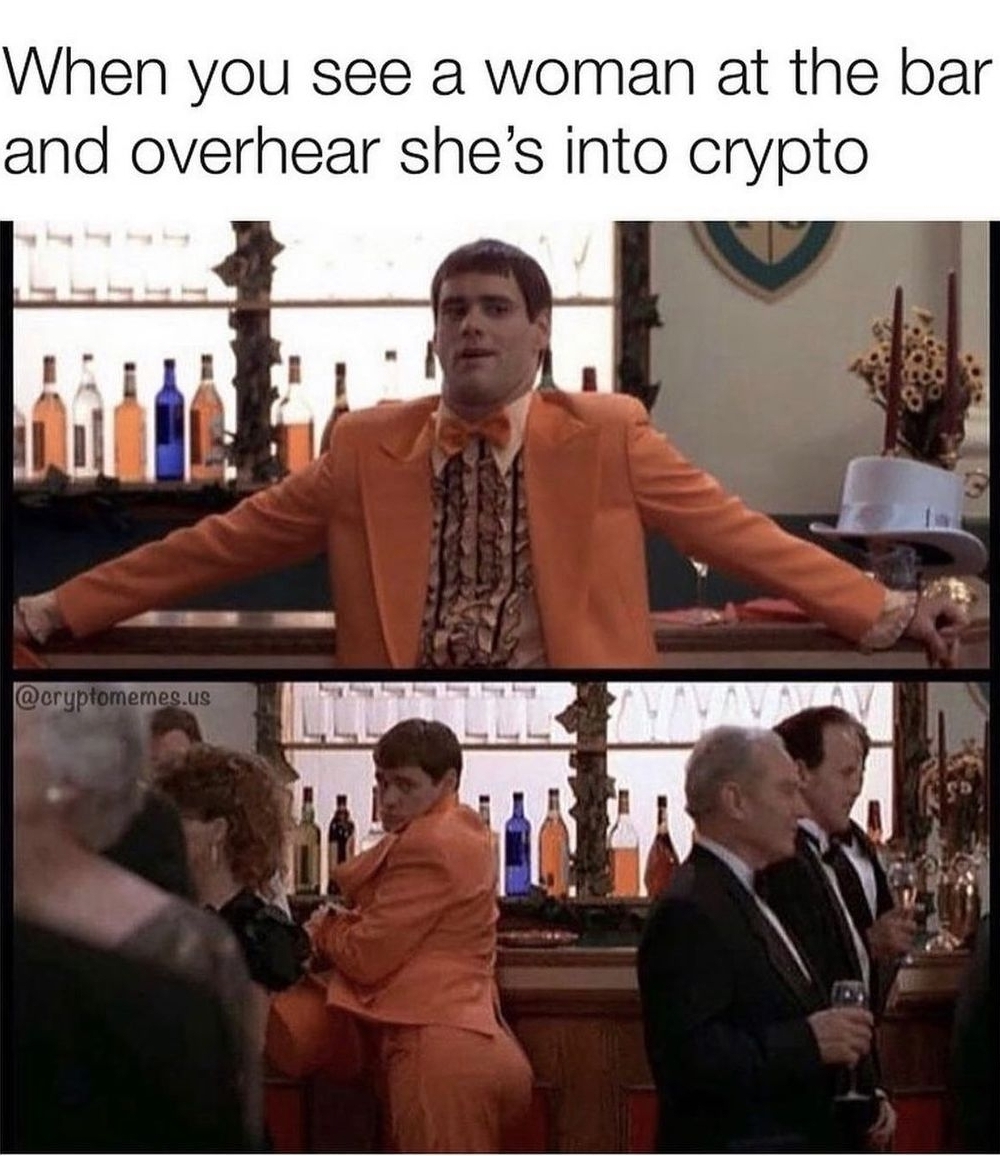 __
And yet, just another day in crypto.
celsius dox, bnb hack, and nuclear armageddon threat on the same day pic.twitter.com/Ye5Yeyi815

— Alex Svanevik 🐧 (@ASvanevik) October 7, 2022
__
Gotta spend some to make some… Right? Guys?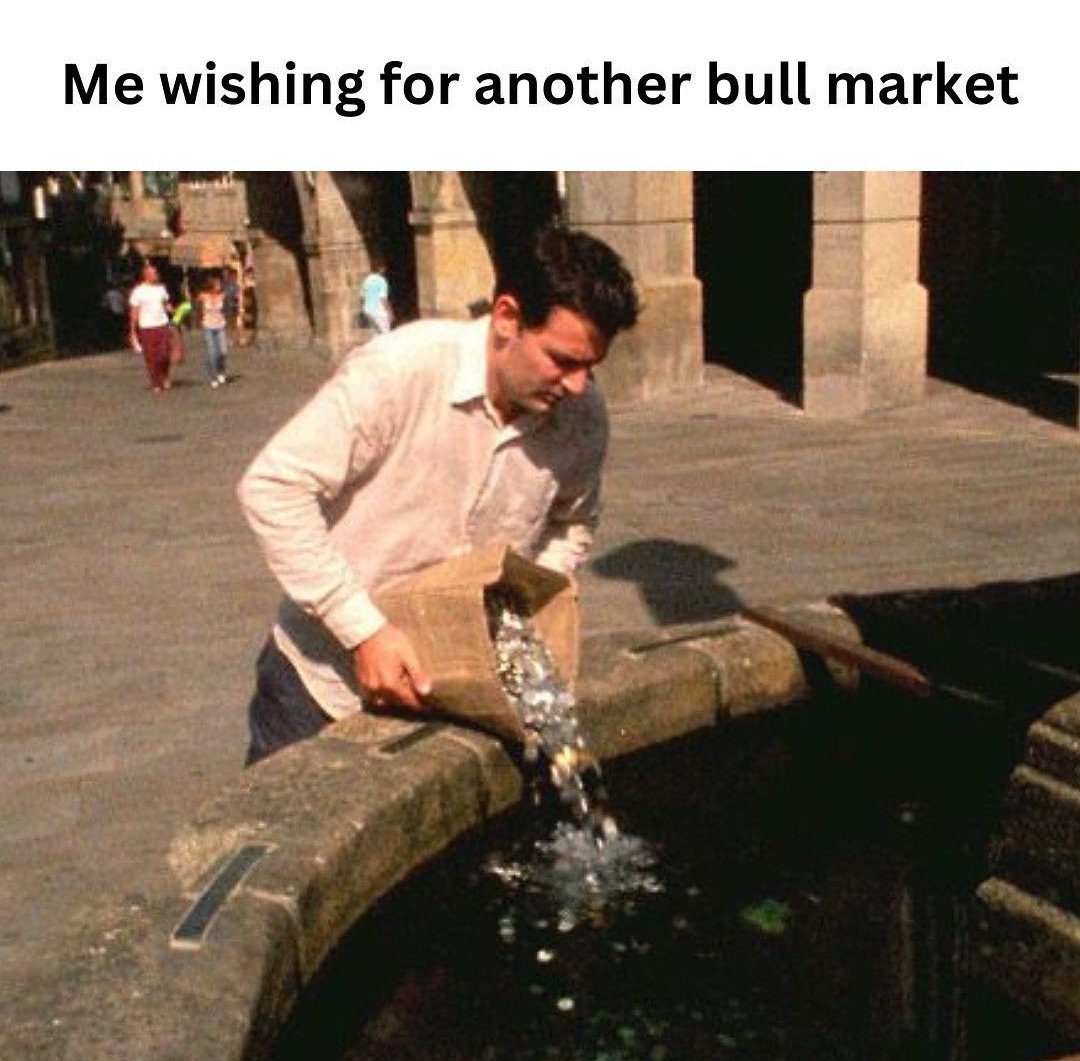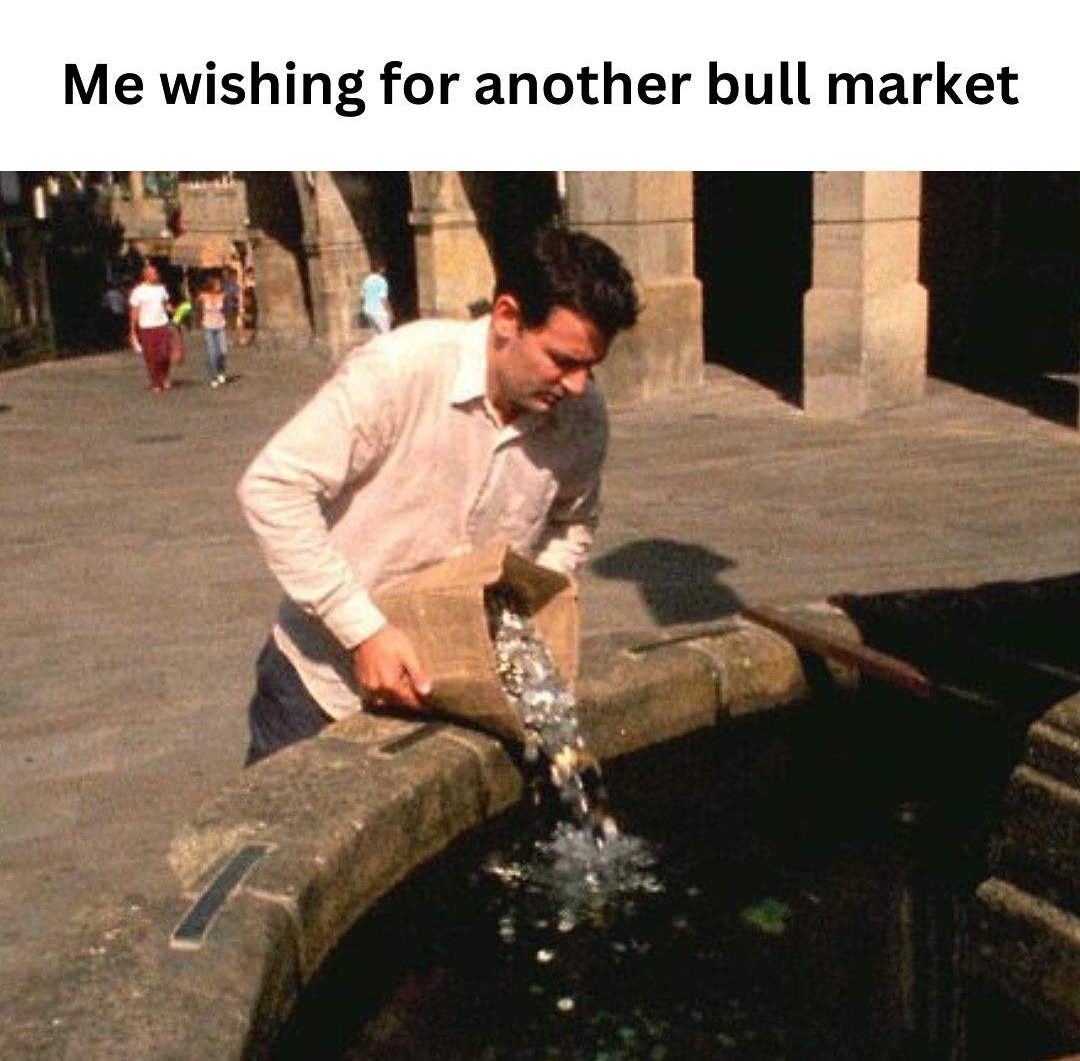 __
Never too late to degen, mate, there's always a Ponzi.
https://www.twitter.com/DegenSpartan/status/1577469547988549632
__
You become a veteran quickly in this space.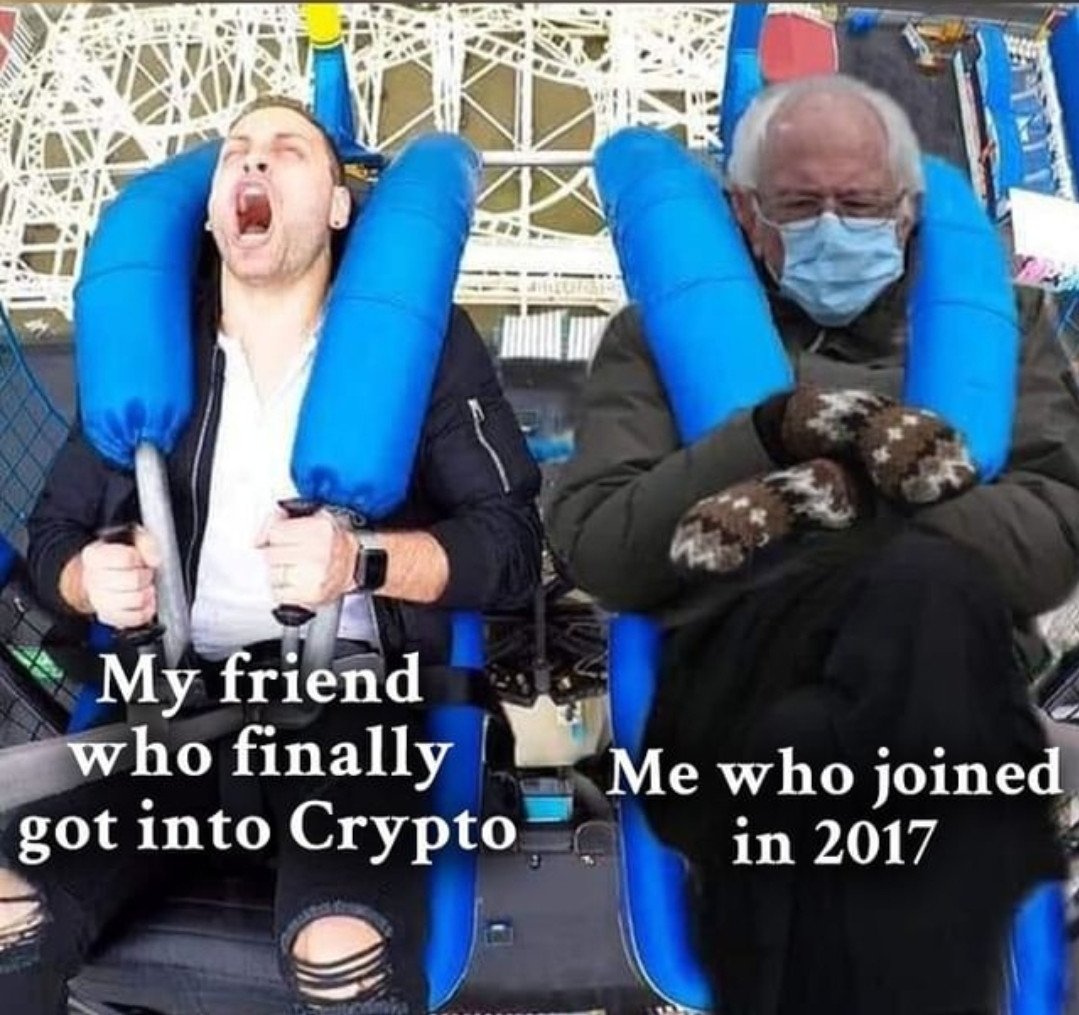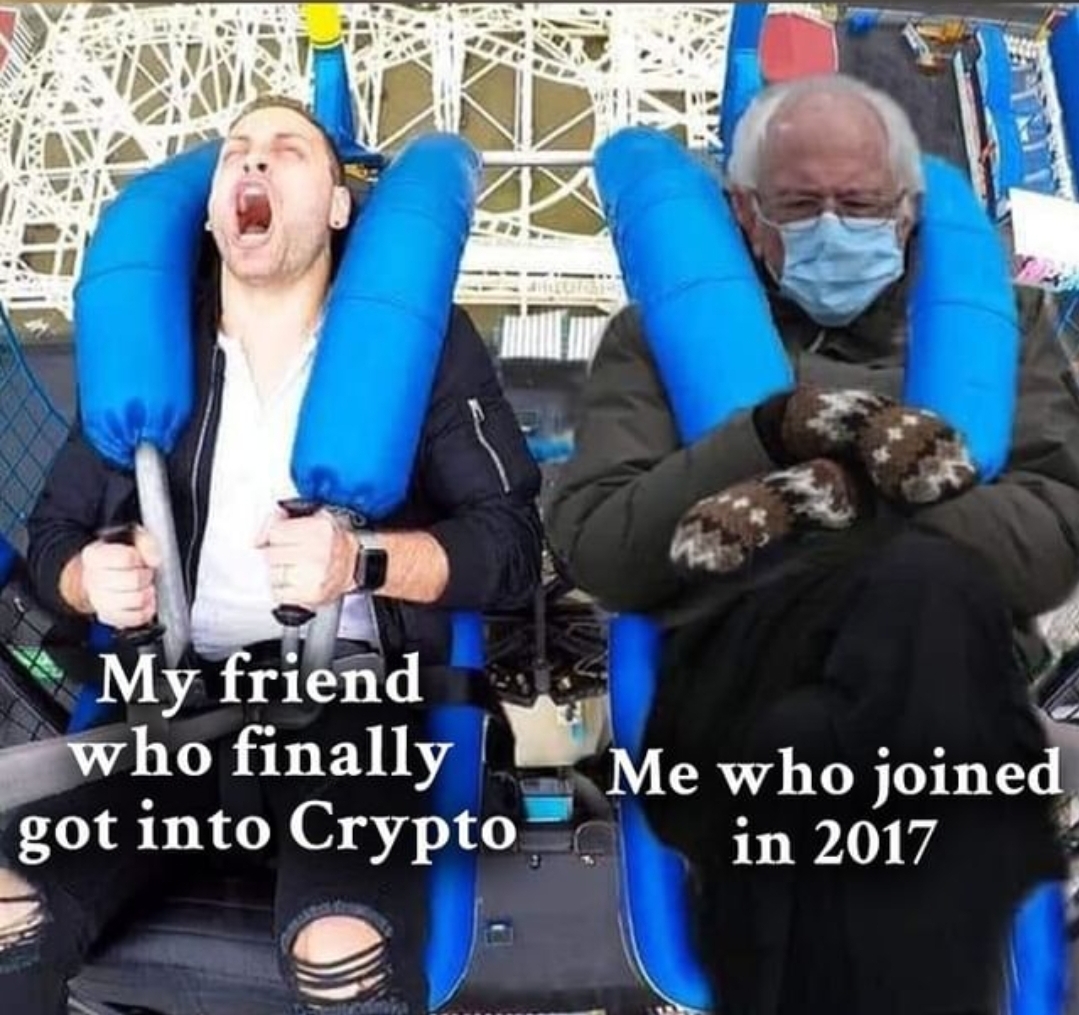 __
Well done?
October 9, 2022
__
Maybe there's no bull, but there sure are taxes.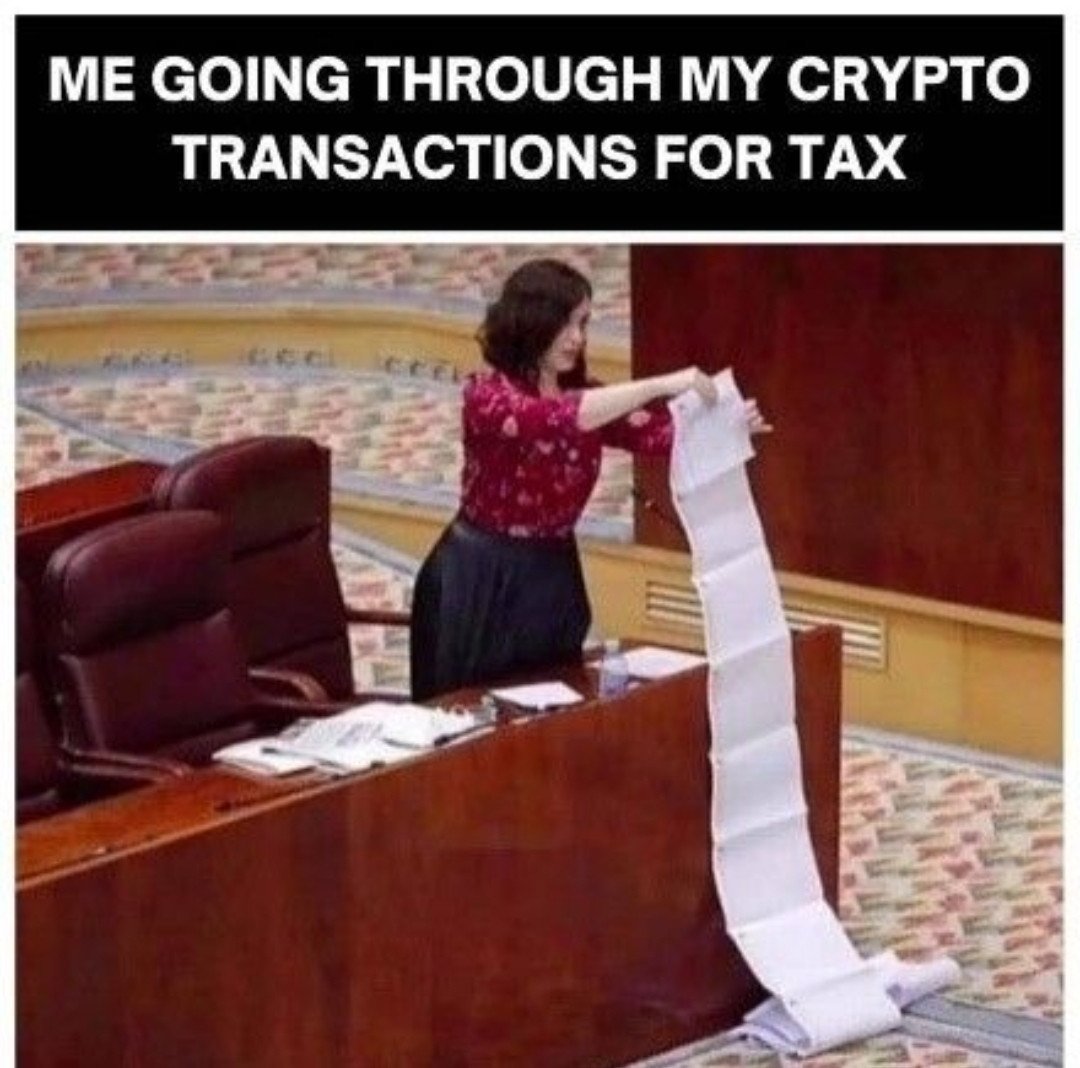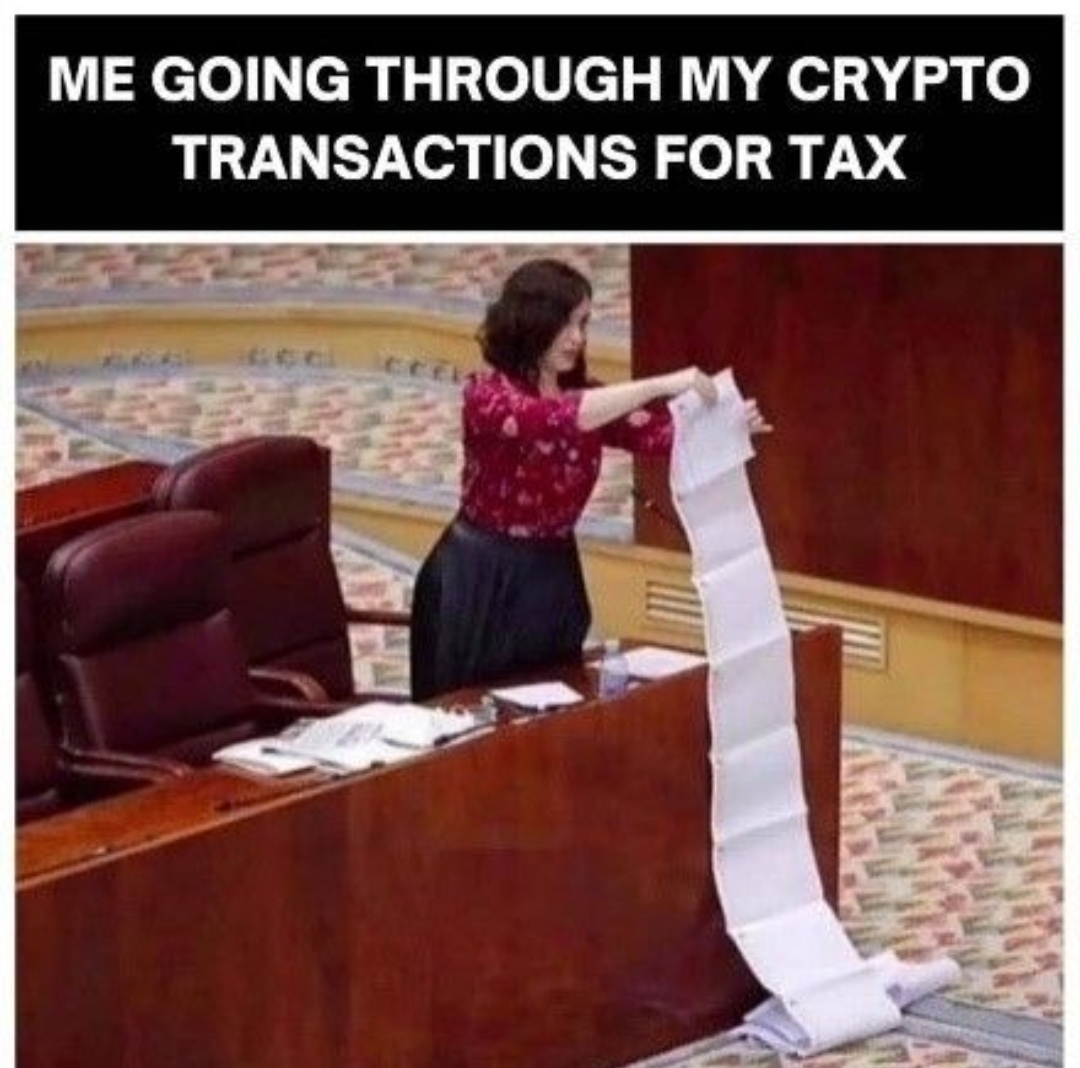 __
Meanwhile, over in TradFi:
The Fed: the economy is working

The economy: pic.twitter.com/dlyrK0zBdp

— Not Jerome Powell (@alifarhat79) October 8, 2022
__
All good, just fine.
The FED doing a little slowing down, but thankfully the economy is handling it just fine pic.twitter.com/BDpDwJ3H6n

— rwlk (@sherlock_hodles) October 12, 2022
__
Ooof!
God help us all

— tj (maybe) (@tj_montoya15) October 12, 2022
__
Ahm… Anybody moving to this…er…utopia?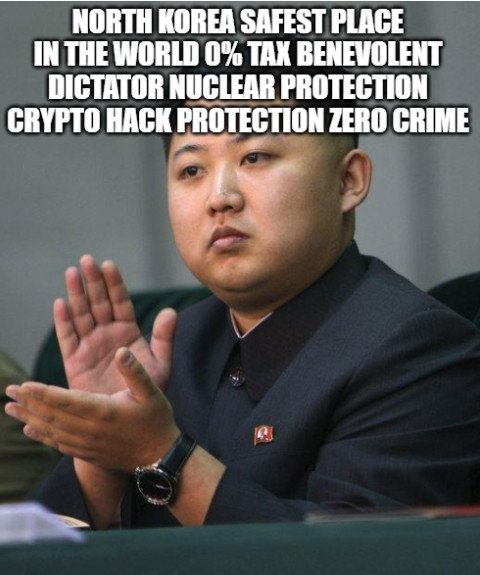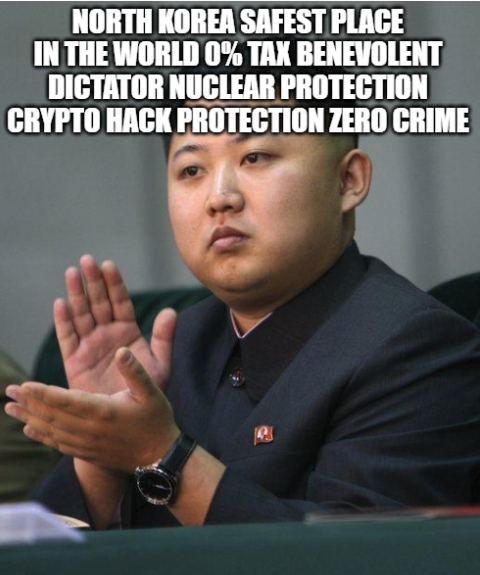 __
Just wanted to talk about saving the world…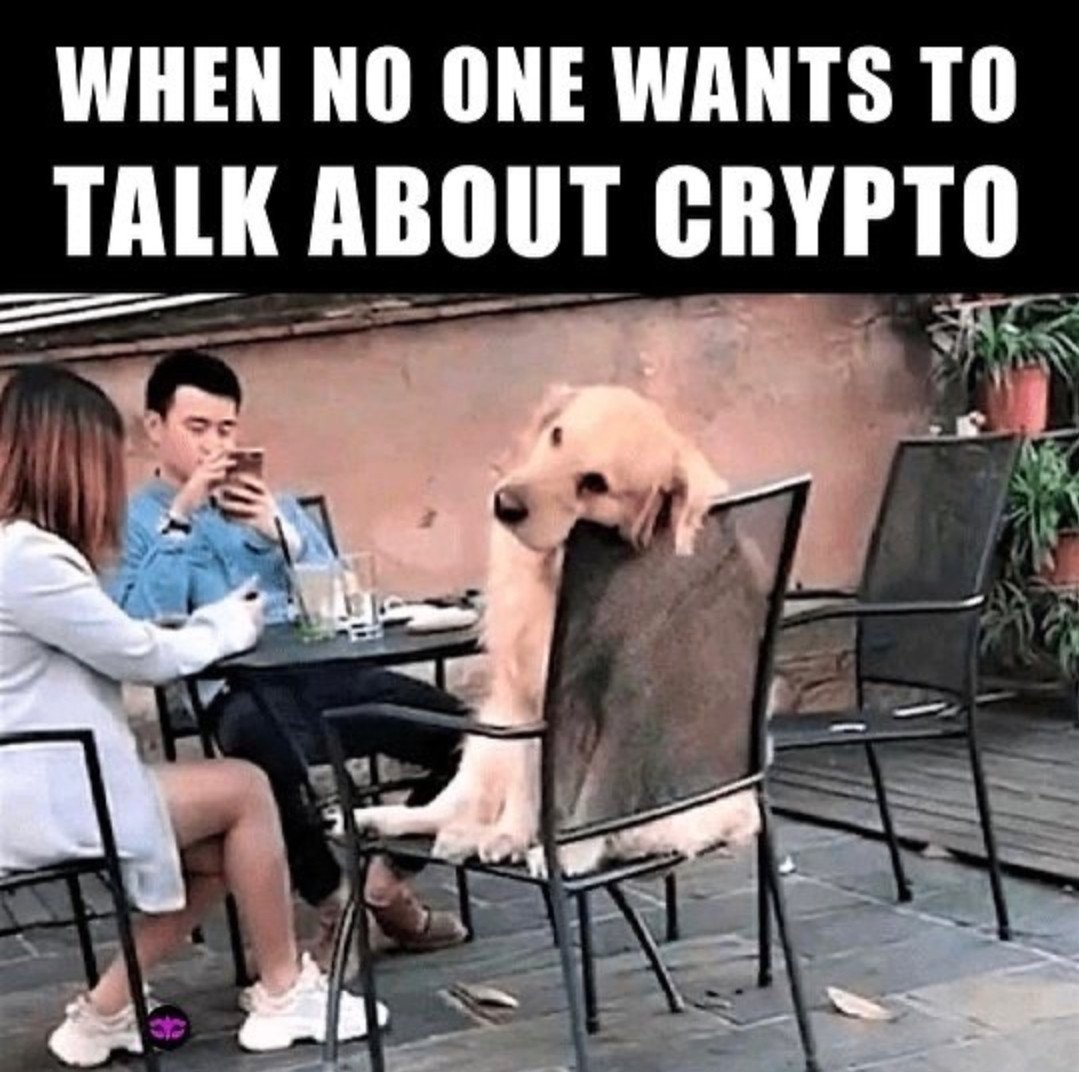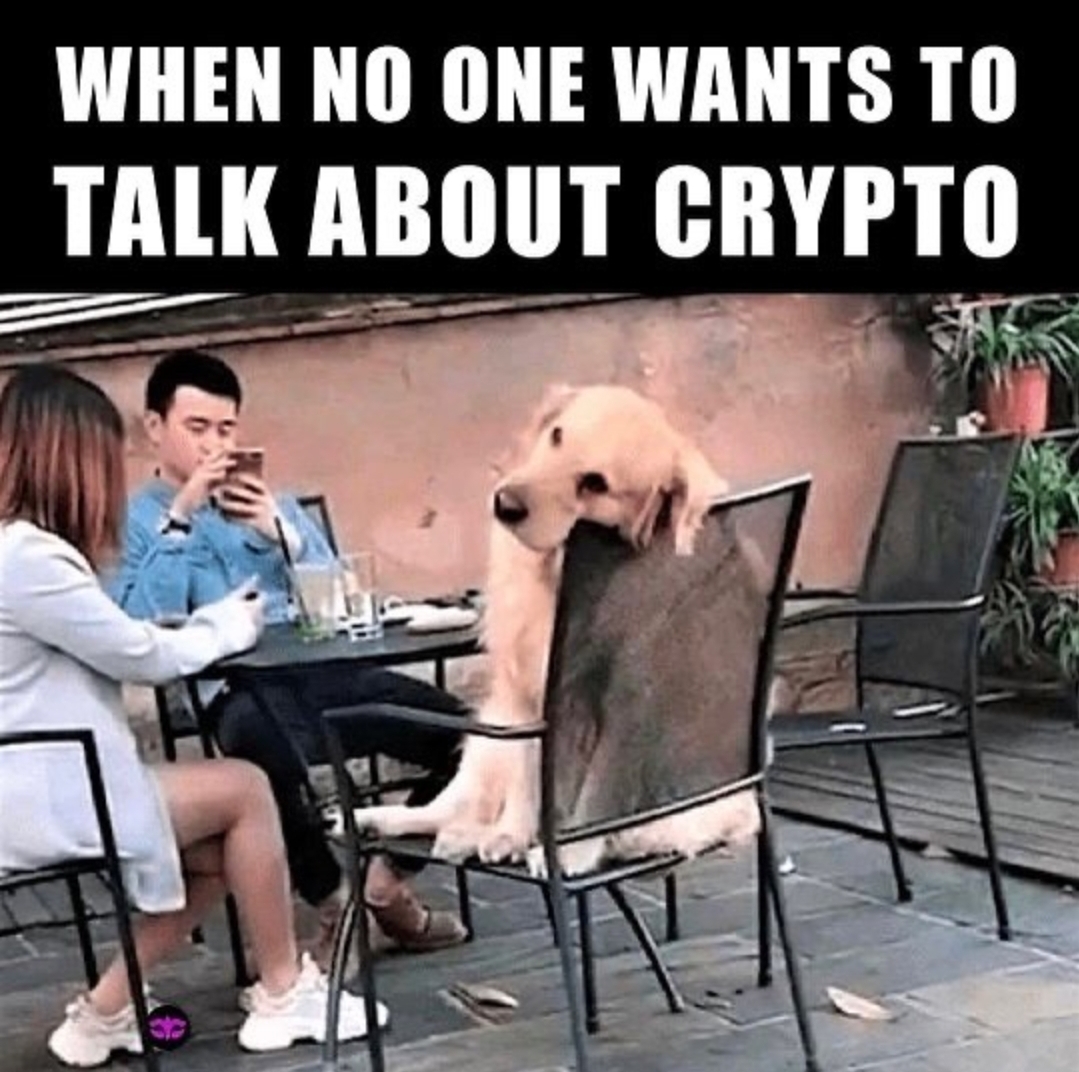 __
Well, good thing my family has my seed phrase….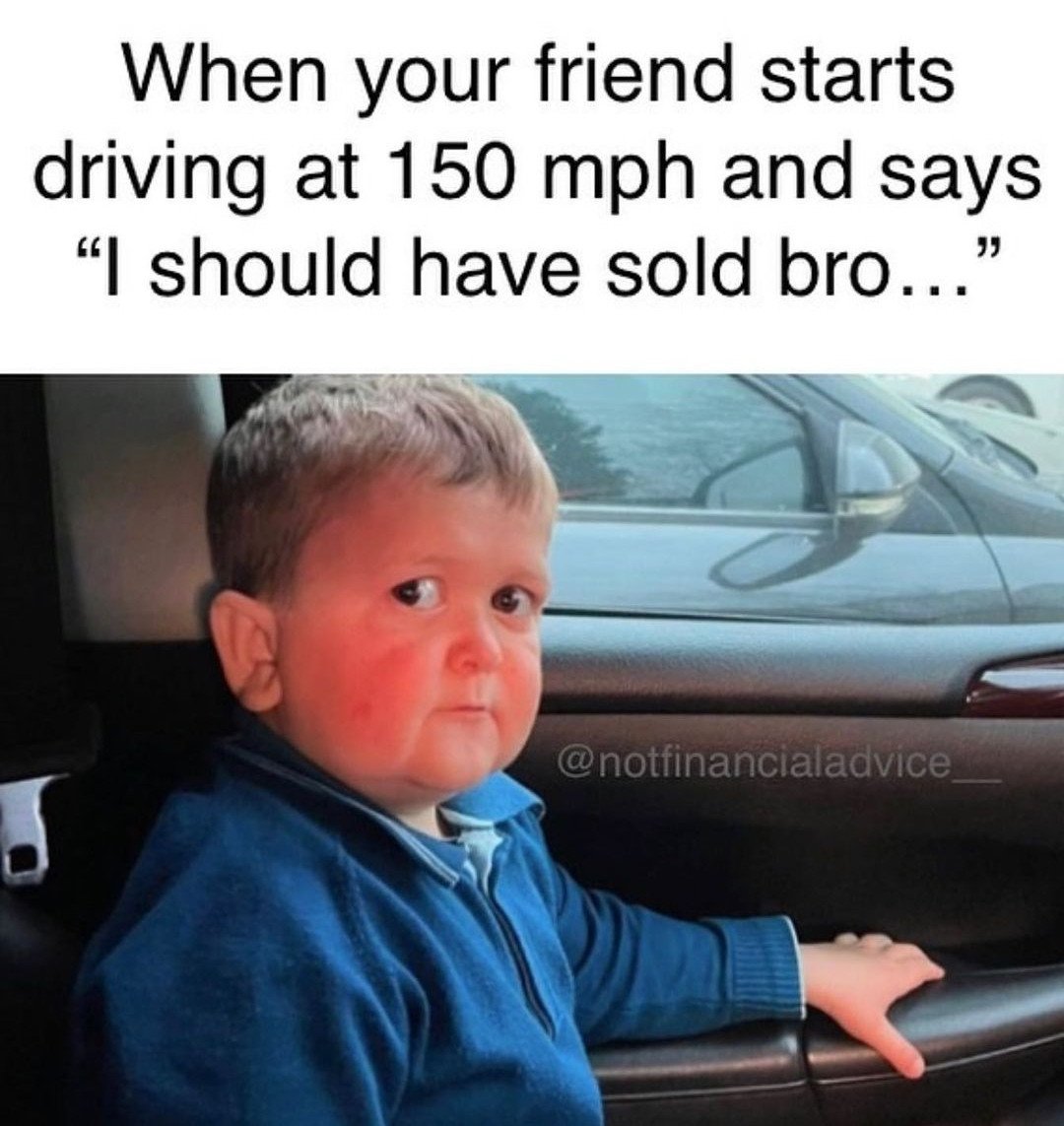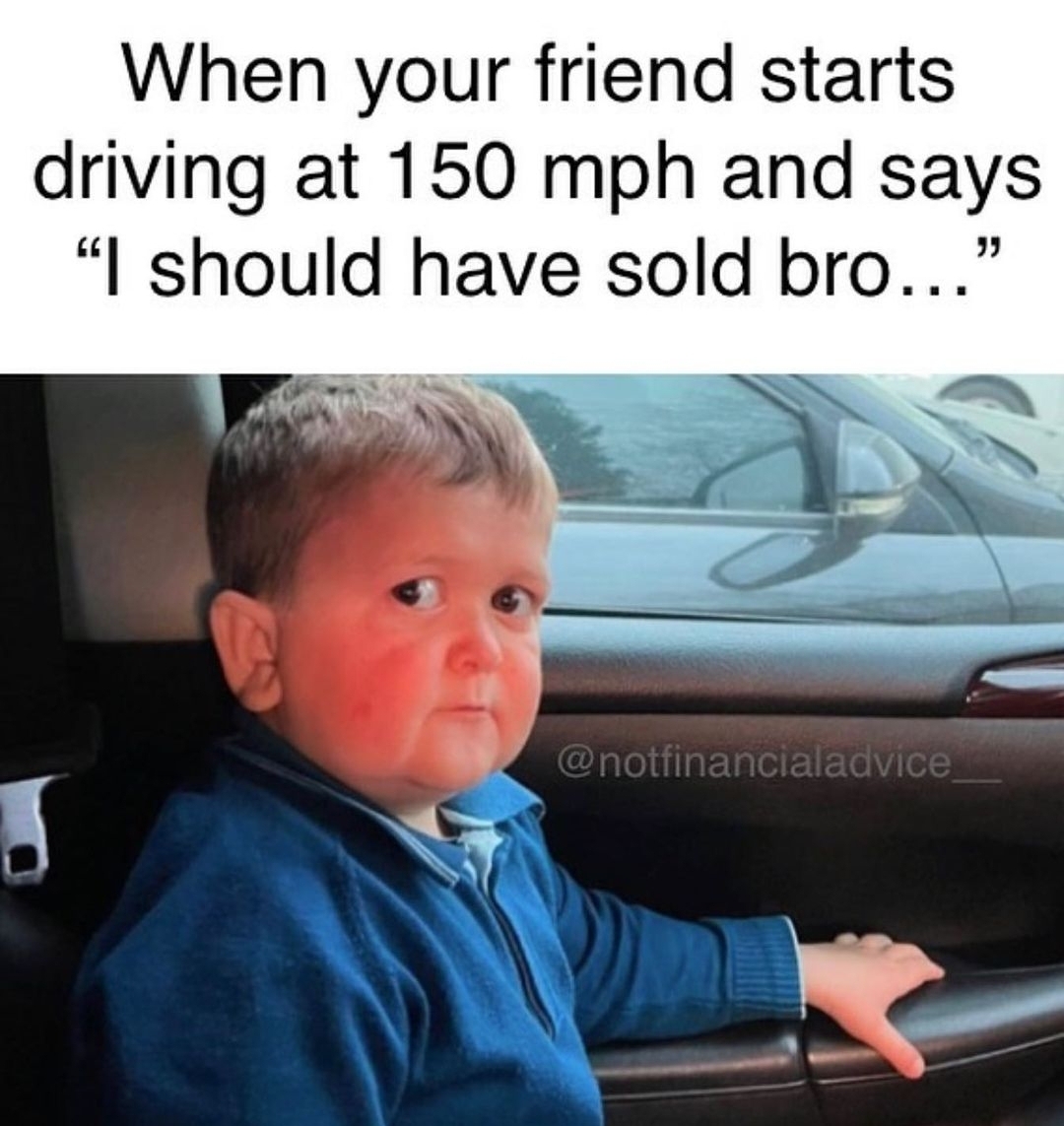 __
And a technical analysis for the end:
Long your longs anon pic.twitter.com/lk6PNUdniL

— Gabriel Haines.⌐◨-◨ (@gabrielhaines) October 12, 2022
---