Cryptonews Rewind 2020: Q4 - ETH 2.0 Phase 0, BTC Rally, Ripple & Ledger Troubles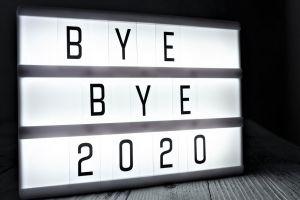 Here is what happened in the Cryptoworld in the last quarter of this year:
Total crypto market capitalization in Q4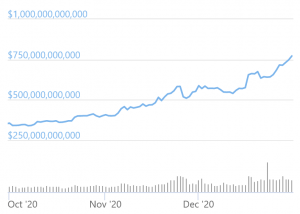 __
Total crypto market capitalization in 2020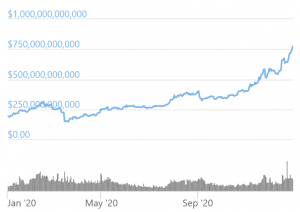 ____
October
And thus the final quarter of the year begun.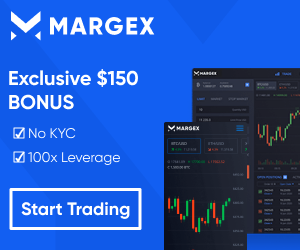 The news hit the Cryptoverse: three owners of BitMEX and five related companies were charged with operating an unregistered trading platform and violating multiple regulations. And then, Arthur Hayes and Samuel Reed stepped down from "all executive management responsibilities". However, BitMEX hastened its user verification program after securing over 50% of their trading volume in two months.
OKEx suspended cryptoasset withdrawals as one of their private key holders was "cooperating with a public security bureau in investigations" and the company was "out of touch" with the holder.
Canadian social media startup Kik Interactive lost as the judge ruled in favor of the US Securities and Exchange Commission's (SEC) motion for summary judgment – and this court ruling might provide a glimpse into what is waiting for some of the initial coin offerings (ICOs).
Ripple and its CEO Brad Garlinghouse, won a battle in court, though the investors could still proceed with one cause of action.
Ethereum (ETH) co-founder Vitalik Buterin brought his new proposal for Ethereum 2.0 to the table that could make high fees on the network a thing of the past sooner than initially expected.
And then another breaking news spread through the crypto space and beyond: PayPal joined the crypto markets by offering US account holders the ability to buy, sell, and (almost) hold bitcoin (BTC), ethereum, bitcoin cash (BCH), and litecoin (LTC) in their PayPal wallets.
According to Fan Yifei, Deputy Governor at the People's Bank of China (PBoC), 3.13m transactions were processed using the country's digital currency, and 122,100 wallets were created during a series of digital yuan pilot programs, while testers reportedly spent CNY 351 (USD 52) on average per transaction, bringing the total value of pilot transactions to CNY 1.1bn (USD 162m).
The South Korean central bank, the Bank of Korea (BOK) announced that it would begin a CBDC pilot in 2021, in conjunction with major firms and domestic banks.
Russia's Central Bank announced a new proposal that would seek to place an annual cap of around USD 7,800 on crypto purchases. Meanwhile, prominent Russian oligarch Alexander Lebedev was set to launch a new decentralized finance (DeFi) "cryptobank".
The central National Bank of Cambodia launched the country's CBDC, named the Bakong. The Bahamas officially unveiled its own CBDC, the Sand Dollar.
Toyota's IT subsidiary Toyota Systems said it will begin a "digital currency" pilot with the Japanese crypto exchange DeCurret.
Brian Brooks, Acting Head of the US Office of the Comptroller of the Currency (OCC), confirmed that they hope to clarify whether cryptocurrencies, in particular, privacy tokens, such as monero (XMR) and zcash (ZEC), are permissible assets for banks to hold, trade or lend.
The Organization for Economic Cooperation and Development (OECD) was looking to push its members to adopt crypto tax frameworks.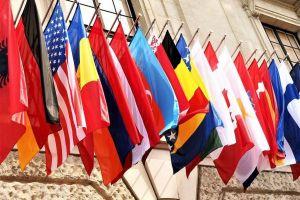 The Group of Seven (G7) major developed economies reportedly reiterated that Facebook's Libra stablecoin can't be launched until it is properly regulated, while at the same time the club was exploring CBDCs.
Meanwhile, JPMorgan's JPM Coin went live with a large international technology company that is using it for round-the-clock cross-border payments.
Siam Commercial Bank (SCB), one of Thailand's biggest commercial banks, was set to invest in a local DeFi player through a subsidiary.
Germany-based WEG Bank was about to step up its crypto-related business as its fintech division TEN31 teamed up with white-label crypto custody provider Tangany.
One of Japan's biggest financial companies, the SBI Group, made a major move in the domestic market, snapping up a controlling stake in the TaoTao crypto exchange from Yahoo Japan.
Three Japanese companies teamed up to launch what they said is the "first real estate securities token offering (STO) for retail investors in Japan."
BMW Korea launched a blockchain-powered "lifestyle" platform, named BMW Vantage, that rewards South Korean car owners with tokens they can redeem against flight tickets and maintenance payments.
Square, said it acquired BTC 4,709 at an aggregate purchase price of USD 50m.
FTX launched trading of more than a dozen equity and crypto pairs, featuring stocks such as Apple, Tesla, Amazon, Facebook, Netflix, and Google.
Filecoin experienced its first major issue a day after its long-anticipated launch, as miners reportedly decided to go on strike, resulting in an early release of token rewards. But its founder, Juan Benet, called the news 'a nonsense,' saying there was no strike, and the token release had been discussed for weeks.
Harvest Finance suffered a flashloan attack that lasted for seven minutes, with reportedly at least USD 24m exploited.
Crypto scammers successfully hacked into Donald Trump's election campaign looking for payment in monero.
Police in Latvia intercepted a gruesome kidnap, torture, and murder attempt on two people, at least one of whom had almost USD 600,000 worth of crypto and fiat holdings.
The SEC said that the controversial cybersecurity entrepreneur and former BTC bull, John McAfee, was promoting initial coin offerings without disclosing that he was paid to do so.
And while a group of North Korean hackers were reportedly targeting Russian and other international defense companies, an employee at a major South Korea commercial banks, Woori Bank, embezzled USD 159,000 of bank funds to make their crypto investments.
Meanwhile, British star actress Kate Winslet joined the cast of Fake!, a movie that is to retell the story behind the crypto Ponzi scheme OneCoin.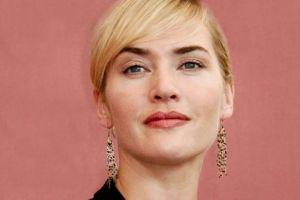 November
The beginning of this month was marked by the US presidential election, putting several prediction markets to the tests.
Meanwhile, Cynthia Lummis, the Republican Party candidate for Wyoming and a known bitcoin proponent, won a seat in the Senate. And it was reported that American President-elect Joe Biden could be set to unleash the regulatory, crypto-unfriendly hounds once he takes power in January.
A COVID-19 vaccine was revealed, developed by American pharmaceutical corporation Pfizer Inc. and German biotechnology company BioNTech SE, after which bitcoin and altcoins dropped, but not for long.
First of Ethereum 2.0 phases - Phase 0 – was scheduled for launch the genesis block of its beacon chain on December 1, but judging by the speed ethereum was being staked in the deposit contract this date was questioned. A day before the deadline, the deposit contract surpassed 50% of staked ETH and whales alongside smaller stakers sent all the required ether, allowing to launch Phase 0 as planned. And we looked at the journey Ethereum is taking towards full ETH 2.0 rollout.
In South Korea, the Financial Services Commission's Financial Intelligence Unit (FIU) unveiled a detailed set of regulations to be put in force when the nation's first crypto-specific legislation promulgates in 2021, under which privacy coins will be officially banned. Meanwhile, Kookmin, one of the biggest commercial banks in the country, co-created a "digital asset management company" with a number of the nation's leading blockchain players that would safeguard the bitcoin holdings of corporate customers.
Also, South Korean police closed the net on an alleged ethereum scam operation named EtherWallet, making "dozens" of arrests nationwide.
It was reported that the Council of the European Union is seeking to work with governments to bypass encryption and access people's personal electronic devices when an investigation requires it while protecting one's privacy.
Economists at the Federal Reserve, the United States' central bank, concluded that research into CBDCs fails to show that they are a silver bullet – another hint that the Fed would not be rushed into the issuance of a so-called digital dollar.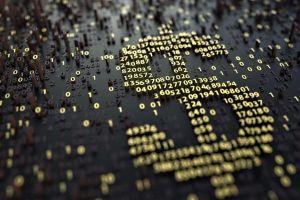 In what is presented as the first US criminal case involving bitcoin with a tax component, a software engineer was sentenced to nine years of prison for 18 federal felonies related to his scheme to defraud software giant Microsoft.
More than USD 1bn in bitcoin from the notorious darknet market Silk Road, was moved, and it turned out the US government was behind it, seizing the BTC.
The Venezuelan government doubled down on its pro-crypto stance by launching a state-run crypto exchange.
Ripple gave the clearest indication yet that it was planning to increase its focus on CBDC-related initiatives on the XRP Ledger (XRPL).
The Securities and Futures Commission (SFC) said it would end its "opt-in" regulatory framework for crypto exchanges, bringing all trading platforms in Hong Kong under its control.
Dan Schulman, PayPal CEO, said that users are 'very eager' for crypto.
Libra was reportedly preparing to launch as a single coin backed one-for-one by the dollar as early as January.
Spanish firm Prosegur launched a dedicated subsidiary that would offer crypto custody services, called Prosegur Crypto.
The shares of MicroStrategy accelerated after the company announced they are thinking about how to tap into "the opportunities that are emerging in the Bitcoin economy".
The Guggenheim Macro Opportunities Fund announced its plans to allocate up to 10% of its net assets into bitcoin.
Japanese crypto exchange FXCoin teamed up with a number of companies including SBI to work on a price volatility-resistant cryptoasset remittance solution.
Crypto exchange Coinbase Pro said it would disable its margin trading product, referring to an unspecified guidance from the Commodity Futures Trading Commission (CFTC).
SBI VC Trade announced the launch of crypto lending service, with firm plans to start allowing XRP holders to lend their tokens back to the exchange.
Troubled American crypto lending service Cred suggested three ways the company could refund thousands of its customers after it had filed for bankruptcy.
More decentralized finance (DeFi) projects got attacked, with at least five of them hacked in a single month, including Origin Dollar (OUSD) and Pickle Finance.
2020 seems to have been one of the best years yet for bitcoin – with prices booming and an increasing number of high-profile investors and celebrities looking to get onboard publicly. Game of Thrones actress Maisie Williams (who played Arya Stark in the drama series) bought bitcoin despite most people she polled telling her not to. US musician and cryptocurrency enthusiast Sean Ono Lennon said that bitcoin's surge boosted his morale during "an ocean of destruction" year, raising hopes for a new financial renaissance.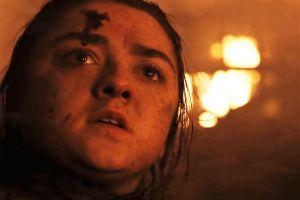 In the last week of this month, as bitcoin surpassed USD 19,000 nearing its all-time high, we learned that that threshold means different things to different people and companies, depending on whom you ask. On the very last day of the month, after a short correction, bitcoin started hitting all-time highs.
December
December started well and Ethereum 2.0' Phase 0 had a successful launch, with a number of exchanges announcing their support for ETH 2.0 staking.
It was an excellent month for BTC too. The final week of the final month of the year gave us new bitcoin all-time highs, as bitcoin rallied to the USD 28,000 level, and its market capitalization jumped above USD 0,5 trillion. Meanwhile, Taproot, one of the most anticipated Bitcoin upgrades and its largest alteration since 2017, might be coming in 2021.
Coinbase finally confirmed it was preparing for its initial public offering (IPO) .
Also this month, a database reportedly containing more than a million email addresses of Ledger users and more than 270,000 physical addresses and phone numbers, was dumped on Raidforums. People started reporting increased phishing attempts and even death threats, while the CEO said the wallet maker would not reimburse the affected customers because it would kill the company.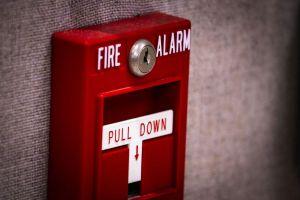 In more breaking news, the American SEC filed an expected action against Ripple and two of its executives, Christian Larsen and Brad Garlinghouse, claiming that they raised over USD 1.3bn through an unregistered, ongoing digital asset securities offering. After this, crypto exchanges started suspending XRP trading. Soon, Coinbase and other companies said they'd too suspend XRP trading in January, while Ripple bet on the new SEC leadership.
Also, Telegram chat app could be forced to monetize thanks to a regulatory intervention from the SEC.
Meanwhile, after the launch of Stacks Blockchain 2.0 in January 2021, stacks tokens (STX) would no longer be treated as a security in the US, said the company's co-founder Muneeb Ali – with Kraken CLO Marco Santori calling that an "unprecedented" move.
Facebook's efforts to rebrand its Libra stablecoin project, renamed Diem, hit the rocks again, with a British fintech firm of the same name preparing legal action.
In what he called an attempt to dry the financing of terrorism, French Finance Minister Bruno Le Maire unveiled a regulation that is to enable the state to combat the anonymity of crypto transactions.
The British Financial Conduct Authority (FCA) launched a temporary program for registering crypto companies that were waiting to obtain approval permits.
The Bank for International Settlements (BIS) said that the CBDCs issuance would only prove a success if the private and public sectors work together – as it pushed closer to real-world digital currency testing.
Another report exposed how Cubans are sidestepping United States sanctions by using bitcoin, ethereum, and dogecoin (DOGE) remittance solutions.
Russia's State Duma said that it was braced for a "surge in token issuance" in the new year.
Thailand's SEC filed a criminal lawsuit against Bitcoin Company Limited, the operator of BX.in.th, formerly the nation's first and largest crypto exchange.
American crypto exchanges began a fightback against new Treasury-backed proposals that would force trading platforms in the nation to report certain transactions.
A number of South Korean crypto exchanges were ceasing policies that see them share order books with overseas exchanges in preparation for the promulgation of a new crypto law that comes into force early next year.
Venezuela's ruling Nicolás Maduro reportedly started to pay companies in Turkey and Iran in bitcoin. Also, a Brazilian banking association chief said that people were using BTC and altcoins as 'vehicle currencies' to get money out of Venezuela, circumventing American sanctions.
Puerto Rico-based neobank FV Bank was given permission by the Office of the Commissioner of Financial Institutions to start offering bitcoin and ethereum custodial services to both retail and institutional investors.
After obtaining a license to operate in Malta, Polish company GamerHash was aiming to launch its token on one of the leading crypto exchanges in Asia, and establish operations in South Korea.
China's state-run press agency Xinhuanet published a short piece urging citizens in the country to ignore the hype of surging bitcoin prices – and instead keep faith in the state's pro-blockchain policies. But the Chinese state-run media outlet CCTV surprised the Cryptoverse when it carried some bold predictions about bitcoin's long-term future, featuring a forecast that BTC fever may apply downward pressure on gold.
The mainstream financial media was getting bullish about bitcoin's long-term prospects, claiming that the token is "starting to make progress on its ambition to replace the United States dollar as a medium of exchange."
After another large purchase, Microstrategy now has over USD 1bn in BTC.
Sberbank hinted that it was on the verge of issuing its own cryptoasset Sbercoin and would seek to launch a blockchain-based platform to enable its customers to buy digital financial assets. And Sberbank expressed fears that the Russian Central Bank's "digital ruble" plans would have a negative effect on liquidity in the nation.
Russian miner Norilsk Nickel partnered with two international exploration and mining firms to issue metal contract-backed, blockchain-powered digital coins.
Visa chose USD Coin (USDC) for its push into the stablecoin segment.
The Singaporean DBS finally confirmed reports that it was set to launch a range of crypto-related operations.
The Swiss Stock Exchange (SIX) and its partners aimed to launch a new service that would enable Swiss banks to offer access to digital assets for their customers in the first quarter of 2021. Some of them are ready to go at the gateway launch, Tim Grant, Head of Business at the SIX Digital Exchange (SDX) told Cryptonews.com.
The Binance chief and founder Changpeng "CZ" Zhao said that an expansion to Japan is 'unlikely'.
The Mayor of Miami, Florida, stated that he was "definitely open to exploring" the idea of investing 1% of the city's treasury reserves in bitcoin.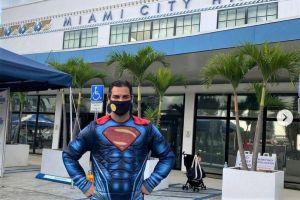 Paypal joined a USD 142m investment round, helping major regulated blockchain infrastructure platform Paxos increase its total funding to USD 240m.
Ukrainian oligarch and former Dnipropetrovsk Oblast governor Ihor Kolomoisky reportedly launched a crypto mining operation at a troubled steel processing factory in the US.
Ray Dalio, American billionaire investor and founder of major global investment firm Bridgewater Associates, suggested that bitcoin might be a good asset for a person to diversify their portfolio.
A little more than a week after blockchain platform Flare Network took a snapshot of the XRP blockchain, it completed its calculations and found out how many spark (FLR) tokens the eligible XRP holders will get.
Leading economists were speaking of a 'once-in-a-millennium change' in monetary history.
And South Korea is preparing another of crypto and blockchain-related TV drama, 'Pumping Time' – a major one it seems, said to run for 10 seasons, with a bumper budget of over USD 2.7m per episode.
Also, Toronto-based and the Canadian Securities Exchange-listed tech company Braingrid refocused its business in order to become an investment company, with the agreed acquisition of a majority stake in Cryptonews.com being among its first deals.
And with that, 2020 came to its end. Happy 2021, Cryptoverse!
__
What other news from the fourth quarter you would like to add to this list? Let us know in the comments below.
__
Learn more:
Bitcoin, Ethereum, XRP, Bitcoin Cash, Litecoin, Chainlink Price Predictions for 2021
Cryptonews Rewind 2020: Q1 - Missile Strike, COVID-19, Black Thursday
Cryptonews Rewind 2020: Q2 - Bitcoin Halving, CBDCs, And Hacks
Cryptonews Rewind 2020: Q3 - DeFi Summer, New Bitcoin Bulls, More Hacks
Find more insights about the crypto trends in our special series Crypto 2021.