Check These Hand-Picked Black Friday Crypto Deals in 2021
Disclosure: Crypto is a high-risk asset class. This article is provided for informational purposes and does not constitute investment advice. By using this website, you agree to our terms and conditions. We may utilise affiliate links within our content, and receive commission.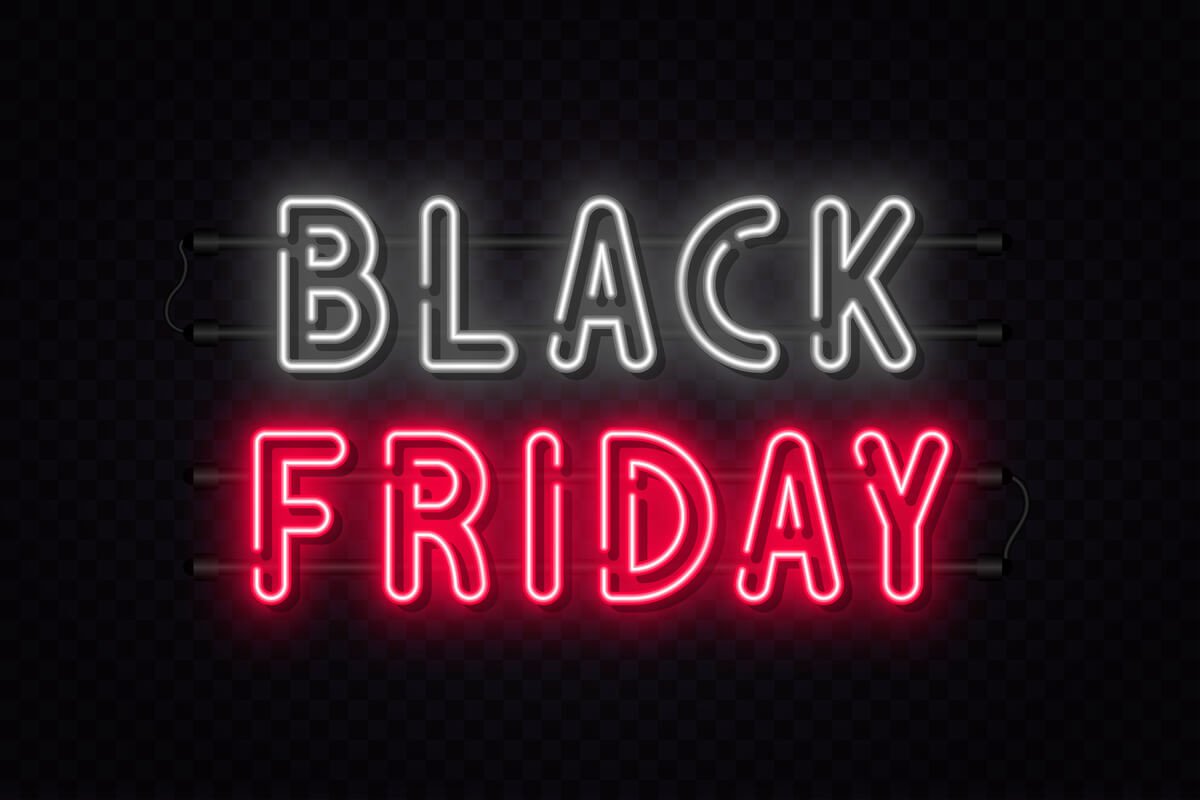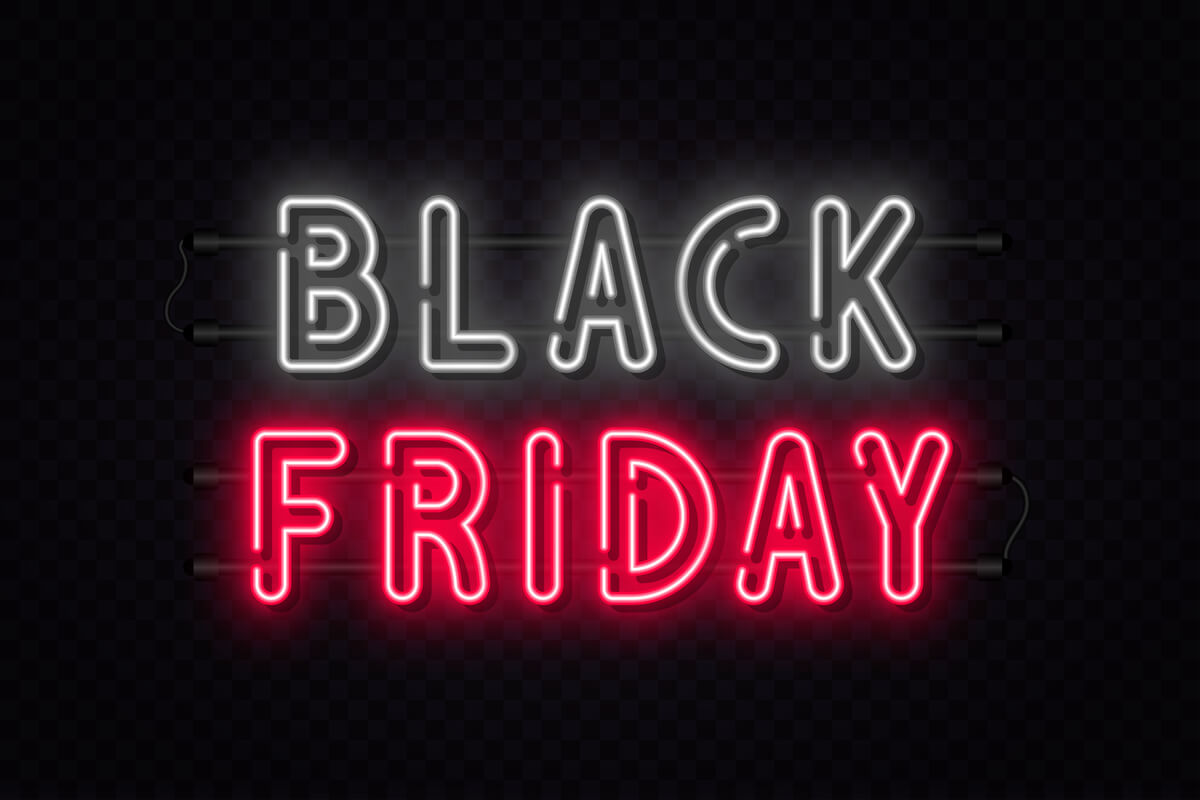 The United States celebrates its national holiday Thanksgiving on Thursday, November 25. And right after that comes Black Friday – the day most people there recognize as the beginning of the Christmas and holiday shopping season.
Stores of various sizes offer a myriad of discounts on pretty much any product on this day, and they are increasingly accepting digital assets as a means of payment. While merchants are still far from adopting crypto payments to a great extent, shoppers definitely have much more choices than in previous years.
Bitcoin Black Friday
Jon Holmquist, founder of the Bitcoin Black Friday event, dropped a bombshell in 2019, revealing that he intends to cut off the popular program. "After 7 years, and 6 successful events, I have fallen out of love with using bitcoin as a means of consumer payment," he said in an announcement.
However, it was revealed in October last year that the event for 'bitcoin (BTC) only deals' is back. The program launched successfully last year, allowing bitcoin lovers to spend some of their sweet crypto on a number of deals.
As of now, the event's website is up and running, but does not feature any active deals – though it features a countdown, which ends on November 25. Presumably, we can expect to see some Black Friday-specific bitcoin deals once the countdown is finished.
For context, you can anticipate seeing discounts on Bitcoin Gear items, Bit T-Shirts, fees at CoinFlip ATMs, and many more options on the website.
Where to Look For More Crypto Black Friday Deals?
Aside from bitcoin-only events, there are plenty of other merchants that offer some good deals and accept a wide range of cryptocurrencies. Among them, the major crypto payments service provider BitPay has assembled a list of merchants offering crypto deals for Black Friday shoppers.
The deals include 20% off selected luxury watches and jewelry at Ace Jewelers; no fees at the Precious Metal retailer APMEX; 10% off at ATHEIST Shoes; free BitPay Card offered by BitPay itself; 15% discount on all collectibles and supplies at European Mint; 10% discount on dedicated servers over at HOSTKEY; as well as a 25% off regular prices at DrinkOaza.com.
You can also find good deals for electronics, including a 20% discount at Newegg and the chance to win a Car Audio Package upgrade and a USD 100 gift card at Sonic Electronix.
"We are seeing so many consumers wanting to live life on crypto and this holiday season again presented us with a great opportunity to support consumers who want to make purchases and merchants who accept crypto payments," said Stephen Pair, CEO at BitPay.
Moreover, BitPay has shared a "curated list of places you can spend your crypto," available on the BitPay Merchant Directory. The merchants include major electronics and hardware stores including Newegg, Sonic Electronix, and Scan UK; major crypto hardware wallet provider Ledger; jewelry and precious metal retailers like SD Bullion and APMEX; technology and entertainment outlets including Microsoft, Twitch, Dish TV, and Blocklete Games; and other dealers across industries.
For more diversification, you can have a look at the deals listed on AltcoinTrading.net's Black Friday section, which include both the live deals and those that are 'anticipated.' The deals are largely related to crypto tools and services providers.
For instance, the website details that major charting platform TradingView has "confirmed that on Black Friday 2021, they will run a promo of up to 60% off," with another crypto charting and trading interface Coinigy 'anticipated' to offer up to 70% off. Moreover, Shrimpy, a portfolio management tool that lets you automate your trading or rebalancing strategies, offers 30% off, with the onchain analysis tool Whalemap.io also offering a 30% off on its pricing packages.
Need a Private Virtual Network?
Virtual Private Networks (VPNs) have been in great demand worldwide and for a good reason. They allow you to create a secure connection, protect your data while using public Wi-Fi, access region-restricted websites – and in crypto, VPNs can improve your crypto security from the privacy side of things.
Among the more popular VPNs, NordVPN – which supports several cryptocurrencies including privacy coins like monero (XMR), zcash (ZEC), and DASH – offers 72% off on its 2-year plan. Of course, there are more options, including CyberGhost offering 85% off its 2 years + 3 months plan, ExpressVPN offering 35% off its 12-month plan, as well as 83% off on a 2-year deal + 3 extra months free at Surfshark VPN.
How to Pay with Crypto on Amazon, eBay, Target, iTunes…?
Giant e-commerce platforms like Amazon, eBay, and Target would be among the best places to spend cryptocurrencies on Black Friday, as they will offer some great deals on everyday items. While these platforms don't accept digital assets as a means of payment, there are things you can do about it.
Using Coinsbee, you can purchase gift cards with a wide range of digital assets, which can then be used to buy eligible goods and services provided by major e-commerce platforms — an indirect route to paying with crypto on giant retailers.
As of now, Coinsbee supports over 90 different digital assets, including popular options like bitcoin, ethereum (ETH), litecoin (LTC), and more. Using these cryptocurrencies, you can purchase Amazon, eBay, iTunes, Target, and JD.com gift cards.
You can also use the platform to buy vouchers for popular games like PUBG, Fortnite, and Mobile Legends, among others, to top up game credits, pay monthly fees, or activate certain skills.
Further, Coinsbee offers "a wide range of vouchers for prepaid credit cards and other payment options for online shops and online casinos." You can also top up your prepaid mobile phone via cryptocurrencies.
Can't find the gift card you are looking for in Coinsbee? No worries, try Bitrefill. Similar to its predecessor, Bitrefill lets you buy gift cards to virtually all the major retailers in e-commerce, gaming, travel, and other industries. However, this platform only supports six crypto-assets, including BTC, ETH, LTC, USDT, dogecoin (DOGE), and DASH.
For even a more flexible option, you can purchase cryptocurrency-powered payment cards. For instance, signing to Crypto.com's payment cards gives you a physical card that is accepted everywhere Visa is, plus an 8% cashback voucher.
What if…
Last year, we did a short what-if for the first time, examining how the two largest cryptocurrencies have performed during the past year.
On November 28, 2019, BTC was trading at USD 7,484 per coin, while ETH was USD 153. However, by last Thanksgiving, November 26, 2020, BTC had spiked to USD 18,753, and ETH to USD 568.
If you had purchased BTC and ETH on Thanksgiving 2019, by the same holiday in 2020, the prices would have appreciated 150% and 271%, respectively.
At 9:30 UTC on November 23, 2021, BTC was trading at USD 56,295, while ETH is up to USD 4,129. That is 200% and 627% up from last year, respectively.
____
Learn more:
– Crypto Adoption in 2022: What to Expect?
– Solving These 7 Challenges Would Accelerate Bitcoin Adoption

– Physical Must-Haves in a Digital World: 4 Essentials for Bitcoiners
– Walmart Begins Bitcoin ATM Pilot at 200 American Stores

– Almost 1 in 2 Respondents Plan Use Crypto For Payments In 2 Years – Survey
– Mastercard, Bakkt Team Up To Integrate Bitcoin In Global Payments Network
---