XRP Today: Millions Received, Millions Sold and Apologies Issued
While some keep their word on XRP - and sell it, others walked back the shared opinions on the world's third crypto by market capitalization.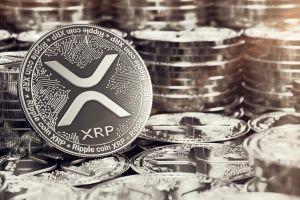 Former Ripple Chief Technology Officer Jed McCaleb received XRP 266.3m on December 9, shows cypto tracking Twitter account Whale Alert. At the time of writing (UTC 9:49), XRP is trading at USD 0.57, after it went up nearly 10% in a day and down nearly 9% in a week. Therefore, translated to USD, the stash is now worth around USD 152m.
And as he always said he would, McCaleb started selling. It seems he sold more than 11% - or USD 16.8m - of the received sum just hours after it landed in his wallet, followed by the exact same sum today.
McCaleb left Ripple after a controversial turn of events to launch Stellar (XLM), currently 11th project by market capitalization, after which he was awarded XRP 9bn in settlement, some of it pledged to donations. As reported, Whale Alert said in February that McCaleb had sold off more than XRP 1bn between 2014 and 2019 and had another XRP 4.7bn to sell, equating to around 5% of the total supply.
They updated the situation this summer, stating that an additional XRP 375m have been sold in 2020 until August 3, through McCaleb's accounts, for a total value of USD 75m. "Total sales for 2020 are estimated to amount to 630 million XRP with around 4 billion XRP remaining in the settlement account," they said.
Meanwhile, major crypto exchange Bitstamp has apologized for sharing a market report by crypto research firm Messari. Bitstamp, which sponsored the report, stated that some of the report's "language and content" does not reflect the exchange's "views or values." Reportedly, they did not fully read the 130+ page report before sharing it.
The report itself described XRP, as well as Stellar, as "toxic waste." In a section dubbed 'Litecoin, Bitcoin Forks, and Toxic Waste (XRP/XLM)', CEO Ryan Selkis said: "I can't fucking believe I still have to write about these piles of shit," adding that Bitcoin forks are "useless."
Selkis replied to this entire episode, stating that "Humor is the only thing that keeps people reading 134 page reports in a 280-character world," though many commenters seem to not have found his words funny.
___
Learn more:
Here's What You Need to Know About the Incoming Spark Airdrop to XRP Holders
Sorry, Bitcoin, Altcoins Start Grabbing the Spotlight in Mainstream Media
Coin Race: Top Winners/Losers of November; XRP Steals the Month From Bitcoin
Interest in XRP Highest in Two Years as Price Rides A Rollercoaster
---