XRP is One of the Worst Performers Today on Mixed News
In the sea of green in the crypto market today, there is an island of red - XRP. It's one of the worst performers today following some mixed news.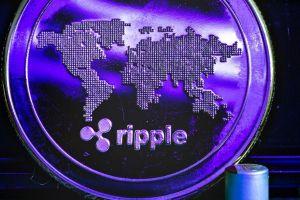 The prices of the large majority of the 100 coins by market capitalization have gone up today, with only five coins in red at 10:41 UTC Thursday morning. Zooming into the top 10 coins, we see that all but XRP have appreciated in the last 24 hours. The fourth coin by market capitalization, however, dropped 1% in the past day, and 3.5% in the past week, to USD 0.29.
XRP price chart: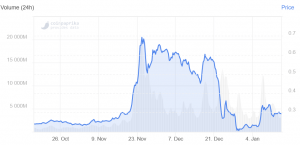 This follows the most recent batch of mixed news evolving XRP and the related American blockchain company Ripple. On the one side, there are some positive developments, as Japan's securities regulator, the Financial Services Agency (FSA), said that it views XRP as a cryptocurrency and not as a security, based on definitions of the Payment Services Act, as The Block reported.
Additionally, similar to Uphold's decision, GateHub, an XRP Ledger wallet and gateway, stated it would continue listing XRP "until the SEC's complaint against Ripple is adjudicated and a final decision entered that XRP is properly classified as a "security," or until we receive a cease-and-desist notice from the SEC."
As it was reported, the US Securities and Exchange Commission (SEC) filed a lawsuit in December 2020 against the company and two of its executives alleging that they raised over USD 1.3bn through an unregistered, ongoing digital asset securities offering. This was followed by a number of exchanges suspending trading or delisting XRP.
Speaking of which, crypto exchange CoinGate will suspend trading and processing payments in XRP on January 15, given that, due to Ripple's legal woes, the exchange "lost the ability to exchange XRP for merchants that want payouts in fiat currency."
Furthermore, digital currency asset manager Grayscale Investments said it has begun dissolution of its Grayscale XRP Trust, which raised USD 19.2m from 70 investors per recent filing. It stated that the cash proceeds from the liquidated XRP will be distributed to the Trust shareholders. The recent measures taken by "significant market participants" in response to the SEC's action, including the delisting of XRP, led to the company's conclusion that "it is likely to be increasingly difficult for US investors, including the Trust, to convert XRP into US dollars, and therefore continue the Trust's operations."
In the meantime, however, Jake Chervinsky, General Counsel at Compound Finance, argued that Gary Gensler's becoming the new SEC Chair (as it was reported that he'll be appointed by the US president-elect Joe Biden) would actually be beneficial for bitcoin (BTC), but not XRP as Ripple was hoping.
Also, Ripple announced their partnership with Malaysian mobile wallet company Mobile Money on January 13, to power wallet-to-wallet payments to serve the remittance corridor between Malaysia and Bangladesh. It stated that, through RippleNet, Mobile Money has connected to bKash, a Bangladesh's provider of mobile financial services (MFS).
__
Learn more:
Fact-checking Ripple's Claim that 'Many G20 Gov'ts' Call XRP a 'Currency'
Coinbase to Face Class Action Suit over XRP Listing
Ripple Bets On the New SEC While the XRP Purge Continues
---