'Wrong Kind' of Bitcoin ETF Head for US Approval as Futures Bids Made
Bitcoiners have been waiting for American regulators to green-light a bitcoin (BTC) exchange-traded fund (ETF) for what seems like ages. And although it looks like they are finally close to a breakthrough, it turns out that after all the fuss, they might end up with the wrong kind of BTC ETF after all.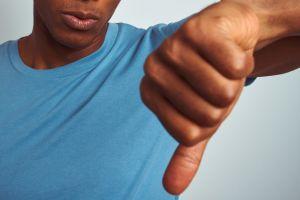 After many previous false starts, the new head of the Securities and Exchange Commission (SEC) Gary Gensler made a speech this week hinting that the regulator could finally give its blessing to a bitcoin ETF, but with one key proviso: The ETF would need to be based on futures rather than BTC itself.
In the speech, Gensler noted that "there are a number of mutual funds that invest in bitcoin futures on the Chicago Mercantile Exchange (CME). I look forward to the staff's review of such filings, particularly if those are limited to these CME-traded bitcoin futures."
For most bitcoiners, this measure fails to deliver what they want: A mainstream ETF that would signal that the traditional world of finance has finally embraced the token.
The Bloomberg Senior ETF Analyst Eric Balchunas wrote on Twitter that futures-based BTC funds "could end up funneling billions into derivatives" as well as the Grayscale Bitcoin Trust, which he added "is a major reason" than an ETF approval is "needed" as well as "up north into another country [Canada]" when "the people just want an ETF that holds bitcoin directly."
A number of bitcoin ETFs have won approval in Canada, with many experiencing rapid growth.
However, Bloomberg reported that fund managers "are already putting" Gensler's assertion "to the test."
Per the report, "within the past 24 hours both ProShares and Invesco have registered plans with the SEC for funds based on futures," adding that these filings "could well be the first of many."
Bloomberg quoted Todd Rosenbluth, the head of ETF and mutual fund research at the investment researcher CFRA, as agreeing, stating:
"With Gensler indicating the SEC is more likely to approve a futures-based bitcoin ETF over a physical one, the race is on to offer such products. There is pent-up demand for a United States-listed bitcoin ETF. We expect to see more filings in the coming days."
VanEck, which has been pushing for the approval of its own BTC ETF for years now, smarted at the news, with Matthew Sigel, its head of digital assets research, stating (in a separate Bloomberg article):
"We see bitcoin futures-based funds as inferior products that have consistently underperformed the Bitcoin price and bring additional complexities in regards to how they must be managed, at a higher cost than ETFs. Simply put, they are substandard vehicles."
Others agreed – and pointed to the Canadian example. Nate Geraci, the president of the ETF Store, claimed:
"Investors want the real deal and a quick glance north of the border shows the real deal not only exists, but is prospering."
Meanwhile, Mohit Bajaj, the director of ETFs at WallachBeth Capital, was quoted as explaining bitcoiners' lukewarm reception to the Gensler speech thusly:
"Futures are a derivative of bitcoin and there is no physical bitcoin backing behind it. It's a proxy of the performance of bitcoin. Maybe it's just a first step. Maybe it will lead to more comfortability in eventually leading toward getting an actual bitcoin ETF."
At 11:03 UTC, BTC trades at USD 40,730 and is up by 7% in a day and 2% in a week.
____
Learn more:
- SEC Sends Negative-ish Bitcoin ETF Signal that May Be Positive for Grayscale
- New Bitcoin ETF Investors To Come Via Dubai
- Grayscale Still 'Commited' To Converting Its Bitcoin Trust into ETF
- Launching Bitcoin ETFs Could Burst the Bitcoin Floodgates – Study
---