World's 5th Biggest Bank to Launch 'Digital Currency' Company - Reports
One of Japan's largest companies, Mitsubishi UFJ Financial Group (MUFG), is set to co-launch a "digital currency" and smartphone-based payment service – in conjunction with Japanese human resources network Recruit, according to Japanese media reports. (Updated at 12:44 PM UTC: updates in bold).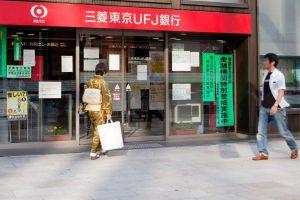 Per a report from Nikkei, the new joint-venture company will debut in 2020, and will be 49% owned by MUFG, with Recruit owning 51%.
The report claims the company will work in the field of "digital currency management," and states that the program will likely allow customers to pay for Recruit's HR services, as well as make restaurant bookings and payments using the Recruit-owned Hot Pepper Gourmet platform.
The Japan Times states that the new company's platform will allow customers to pay in stores using QR codes, and notes that Recruit also owns the AirPay program, a cashless payment service network.
Meanwhile, MUFG, which is a listed company, confirmed that they have agreed to establish the joint venture, stressing that "no other decision has been made in this regard at this time."
MUFG, which is the world's fifth-largest bank per S&P Global, and is part of the Mitsubishi business group, has been working on the MUFG Coin, a stablecoin project, for some time – and had planned to roll the token out nationwide in the second half of this year.
However, the latest development would seem to indicate that the company may instead be looking to work with established partners on blockchain-powered payment solutions.
Cash usage is still widespread in Japan, much to the government's dismay. But QR-powered mobile payment is on the rise in the country – with a number of blockchain providers keen to capitalize on recent trends.
___
Learn more: Can Crypto Ventures Cash in on Gov't 'Cashless' Drives?
---