Will a Digital Yuan Sound the Death Knell for China's ATMs?
The rollout of China's digital yuan could spend the end for the nation's ATMs, per a new report – with digital finance marginalizing hole-in-the wall-based technology.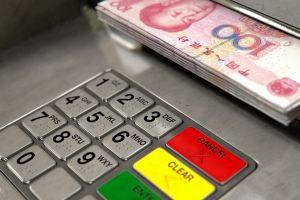 Per media outlet Huo Long Guo Cai Jing, the ATM industry was at its peak in 2015, when some 252,000 machines were installed nationwide.
However, since 2017, ATMs have been in decline in the Middle Kingdom.
Rather than rolling out more conventional ATMs, banks and ATM machine operators are instead looking to revamp older models or replace them with "smart" terminals that will be compatible with digital yuan transactions.
The media outlet claimed that a digital yuan-compatible "ATM system transformation project has already begun."
However, it could cost as much as USD 11bn to update all of China's ATMs, a fee that could make the process too cost-ineffective to even consider embarking on.
Earlier this year, ATM market leader Guangdian Express reported that it had been involved in research and development projects in conjunction with the central People's Bank of China-led digital currency research team, and was also looking into hardware wallet technology. The same firm has also developed its own blockchain technology solutions, and is working with a number of other government organs.
However, with Tencent's WeChat Pay and Alibaba's Alipay e-pay platforms already accounting for a combined 15% of payments and money transfer in China, the digital yuan – which may remove much of the need for ATM-based finance – could well give the ATM industry another battering.
Crypto adoption is also high in China, despite the fact that crypto exchanges remain illegal in the Middle Kingdom. Over-the-counter crypto trading continues to boom in China, and bitcoin (BTC) and altcoins remain a popular choice for the nation's middle classes – another factor that could yet further marginalize ATM-based finance.
The digital yuan's launch is now "imminent," one Japan-based China observer claimed last week, with multiple private companies now involved in nationwide pilot projects that are already underway and expansion plans in the pipelines.
__
Learn more:
Sberbank to Roll out 5,000 Apple&Google Pay-compatible Blockchain ATMs
Watch Thieves Stealing CAD 4K from Bitcoin ATM; Leaving CAD 50K Behind
How to Launch a Bitcoin ATM Business
---