Why US BTC ETFs Matter if 'No One Cares' About European ETNs and ETPs
Disclosure: Crypto is a high-risk asset class. This article is provided for informational purposes and does not constitute investment advice. By using this website, you agree to our terms and conditions. We may utilise affiliate links within our content, and receive commission.
As a new round of decisions by the U.S. Securities and Exchange Commission (SEC) on bitcoin-backed exchange traded funds (ETFs) is expected in the coming months, questions are now being asked on why it even matters.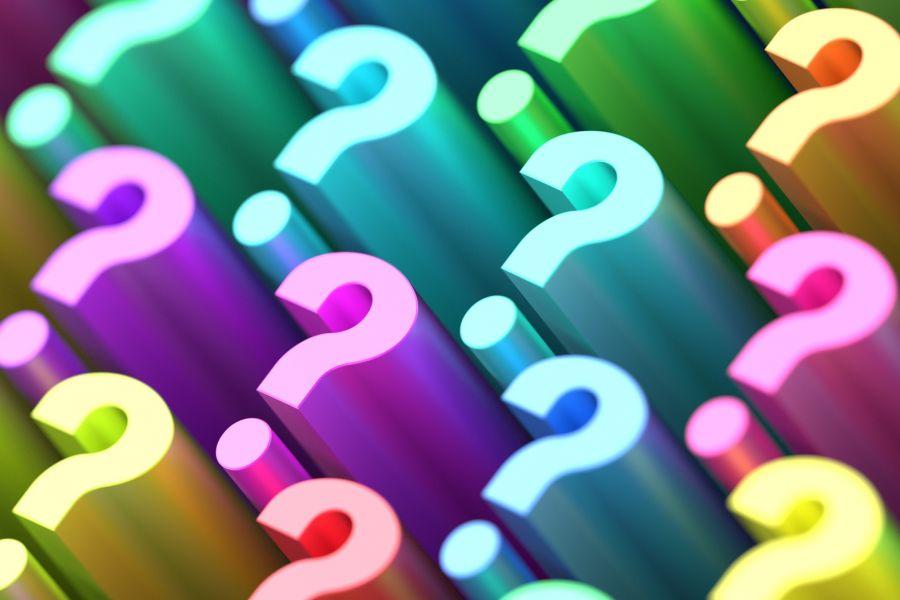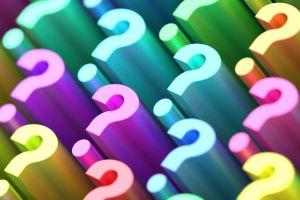 In an interview on Bloomberg TV on Wednesday with Hunter Horsley, CEO of Bitwise Asset Management, and Matt Hougan, global head of research at the same company, show host Eric Balchunas pointed out:
"I like to look to Europe as an incubator for what a Bitcoin ETF might do. Sweden has two ETNs (exchange traded notes), they actually have a Bitcoin crypto basket ETP (exchange traded product) in Switzerland, but no one cares." He then followed up by asking the Bitwise executives why their proposed ETF is different.
ETP top turnover on the SIX Swiss Exchange: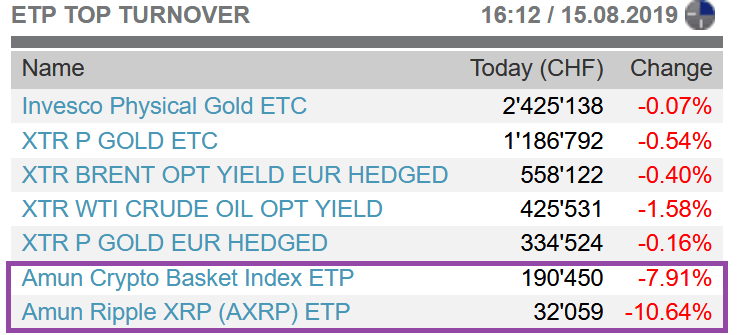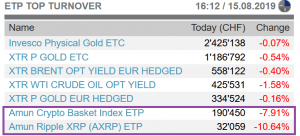 "I think the key to a Bitcoin ETF in the U.S. is that it unlocks the financial advisor marketplace," Matt Hougan replied, before adding:
"So far, crypto is focused mostly on retail investors through things like Coinbase, Gemini, Kraken, or institutional investors through VC [venture capital] investments like Andreessen Horowitz VC. Half the money in the U.S. is managed by financial advisors. And right now, it's very difficult for them to access that market."
Without directly addressing the issue of existing European crypto products, Hougan also explained that he expects a bitcoin ETF to do the same thing to bitcoin as gold ETFs did to gold: "It would open up these major new areas of the market to a major segment of American wealth."
'Huge amount of progress'
Asked about the progress on Bitwise's own ETF filing, CEO Hunter Horsley explained the SEC in the past has been concerned about custody, the ability to go short in the market, and whether the market is mature enough. On these points, Hougan followed up by saying that "a lot has happened in the last year."
___________________
___________________
"Spreads have come in, arbitrage has improved, now custodians have huge insurance policies from Lloyd's of London. So, a lot of the concerns that the SEC had lined up in January 2018 […] have been solved," Hougan explained.
In the interview, the two asset managers also discussed the gold versus bitcoin debate, and the claim some have made that bitcoin is a better store of value than gold.
Asked how this can be the case given bitcoin's high volatility, Hougan pointed out that gold also used to have much higher volatility before the U.S. went off the gold standard in 1971.
"Gold's volatility was huge. It had years where it went up 30%, 40%, it had years where it went down 30%, 40% percent. When you get a new store of value emerging to the market, of course people don't trust it totally, of course they have to get comfortable, but as they do, that volatility comes down."
Gold price chart: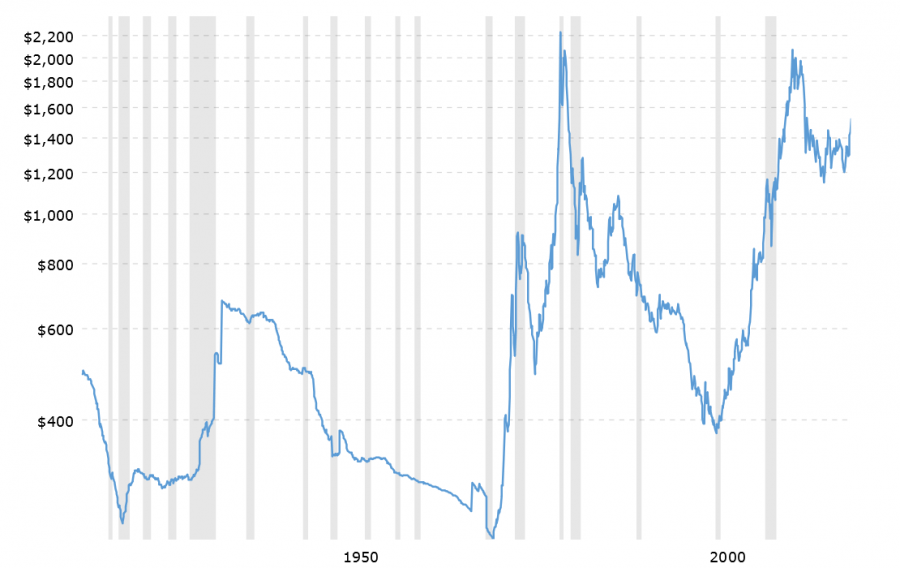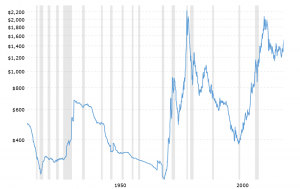 "Bitcoin's volatility seems large, but it's come way down in the last five years," he ended by saying.
Bitwise Asset Management is one of the companies that have filed applications to launch bitcoin-backed ETFs with the SEC. The final decision from the SEC on Bitwise's application (https://cryptonews.com/news/final-decisions-on-two-btc-etfs-in-october-may-not-be-final-4434.htm) is expected by October 13 this year.
_________
Watch the full interview with Hunter Horsley, CEO of Bitwise Asset Management, and Matt Hougan below:
---