Why Are S Korean Crypto Projects Going Cool on Domestic Exchanges?
South Korean cryptocurrency projects are abandoning domestic exchanges in favor of overseas platforms, per a new report.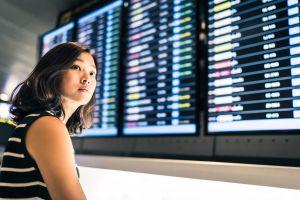 Fn News states that some of the country's newest crypto projects are looking to list in "hotter" markets, such as Singapore and the United States. The bear market of 2018 took a near-fatal toll on many of South Korea's exchanges, with crypto fever soon turning into a massive slowdown that – despite a recovery in 2019 – has failed to reignite the domestic industry. The industry comprises some 200 exchanges.
The report makes note of three factors it says are driving the change:
1. Low trading volumes in South Korea
Per Fn News' calculations, only five of the global top 100 exchanges (by trade volumes) are now based in South Korea. "It is no exaggeration to say that outside the market leaders, 97% of domestic exchanges are in danger of closure due to low trading volumes," author Kim So-ra writes.
The news outlet quotes a crypto project CEO as stating, "We were discussing a possible listing with the Prixbit exchange on August 7. Then, two days later, we read in the news that it was closing down!"
2. Regulatory difficulties
Banking remains a very thorny problem for South Korean exchanges. The country's "big four" exchanges – market leaders Upbit, Korbit, Bithumb and Coinone – have agreements with major commercial banks that allow them to adhere to government guidelines that require users to verify their accounts with real names and social security numbers. They have also agreed to abide by guidelines that require corporate and customer accounts to be handled separately.
And there are signs that the "big four" are now set to ramp up their restrictions on customer activities yet further, possibly moving as a response to government pressure.
Smaller exchanges, however, would prefer to use their corporate accounts to conduct the entirety of their banking activities. This has led to accusations that "blind spots" can appear in crypto banking operations – a factor that leads many banks to reject trade with smaller cryptocurrency exchanges.
3. Overseas exchanges are looking for South Korean customers
Many platforms are now actively wooing South Korean projects and investors, adding Korean won markets. The report makes mention of exchanges like BW, which already lists South Korean projects Ziktalk, Storychain, PayExpress and Sigma Chain, and plans to open won trading "later this month." The Singapore-based company began offering transaction fee-free deals to South Korean customers last week to celebrate Korean Liberation Day (August 15).
Much-talked about projects like MediBloc, Bezant and Temco are also listing outside South Korea.
The Singapore-based Bitholic exchange – soon to rebranded as Bithumb Singapore – also has a "number of domestic blockchain project portfolios" among its listings, notes Kim.
A number of South Korean-owned exchanges are actively pursuing overseas expansion – with all four "big four" exchanges opening branches in either the United States or other Asian cities in recent months.
---