Who Let the DOGE Clones out? Dogecoin Knockoffs Dominate DEX Trading
As if one dogecoin (DOGE) was not enough, now they are multiplying – with a gamut of hound-themed clones, knockoffs and imitators attempting to ride on the vapor trail of the breakaway, meme-themed, Elon Musk-championed coin.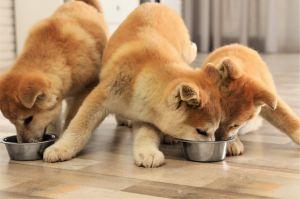 Worse still, these tokens are currently trending like there's no tomorrow on the decentralized Uniswap exchange. Per data from Dextools, the top 10 list of tokens on the platform is dominated by DOGE clones. These are mostly trading for fractions of a dollar – but some investors are making purchases and sales of millions of tokens at a time.
Proving that there's no such thing as copyrighting an idea, this army of stray doggos appears to have captured the imagination of some corners of the crypto community.
The mastermind behind one of the breakaway clones – calling itself snoop doge (SNOGE) – took to Reddit to claim the coin was "a reflectionary token inspired by HOGE, WOGE, and all the other strains of OGE" – whatever that means.
The SNOGE issuer added that with "heavy investments in the cannabis industry," its "team aims to leverage the decentralized, uncensored nature of Ethereum in order to bridge the expertise of the cannabis industry with retail investors and connoisseurs that want to capitalize on society's undervaluation of cannabis products and companies."
Quite.
And then there's WOGE, which, "is an ERC-20 token that turns grams to quarters and ounces to packs," wrote its issuers. They also say they will be raising funds for "unjustly incarcerated" individuals doing jail time for marijuana-related offenses.
"One of the worst feelings was missing out on HOGE," the WOGE issuer wrote. "The second worst feeling was missing out on SOGE. I think you know where I'm going with this… Don't let this be the time you passed out on the next colossal coin."
The author doubtlessly meant "passed on," but somehow "passed out on" seems more appropriate.
These two are just the tip of the iceberg, however: The mutts just keep on coming. And with greyhound-like alacrity, their number is being led by a coin named shiba inu (SHIB), which per CoinGecko data has experienced 30-day growth of an astounding 4,138%.
However, this athletic mutt may already have been hobbled: In the past 24 hours, SHIB has lost some 40% of its value, while DOGE is down by 20%.
On its blog page home, named All Hail the Shiba (how Cryptonews.com wishes it was making all this up), the project called itself the DOGE "killer." Its chief architect claimed that the SHIB "Telegram community has 6,000+ members" although "some are bots someone added, but it's ok" and "millions of dollars in trading volume on Uniswap."
And there's more. A veritable puppy platoon.
Almost USD 89m of another clone, kishu inu (KISHU), has been traded in the past 24 hours, per CoinGecko data.
There's also huskytoken, which calls itself DOGE's "little brother," adding: "It is same as shiba inu but with different tokenmetrics." The issuer claimed that "50% of the supply was sent to Vitalik Buterin's wallet," and that this was "equal to burn" (sic).
And there's Wooftalik Dogerin (WOOFT), currently selling like hotcakes on Uniswap, per Etherscan data. And akita inu (AKITA), down in value by over 52% in the past 24 hours at the time of writing, but still at number two in the Uniswap charts.
Beneath these, the whole animal kingdom beckons. Cryptonews.com has also seen lesser-performing cat- and frog-themed DOGE clones, but will spare you the details.
On Twitter, commentators mused about what the market capitalization of these tokens might be, while others worried that the farcical nature of these tokens could drag crypto's name into the mud.
One wrote,
"These, including DOGE, is why regulators want to clamp down on cryptocurrency. Indirectly hurting those who've been building relentlessly in the space for years for actual use cases."
Others reported that "nocoiners" had caught doggy fever, and that they wanted to spread the word to anyone who would listen.
"No possible way this could turn out badly," remarked one Reddit user.
Meanwhile, back in DOGE town (the actual dogecoin, this time), the PR gurus at the raisin producer Sun-Maid decided to clamber aboard the banter bandwagon with a little Twitter-based humor.
___
Learn more:
- Dogecoin's Surge a Result of a Elon Musk-DogeDay-Crypto Popularity Mix
- DOGE Flips XRP, Ethereum, and Bitcoin On Google, Surpasses Tether
- Dogecoin At The Top 10 Gate as Cuban, Musk Stoke Social Media Flames
- DOGE's Rally Has Revived Dogecoin Development, But For How Long?
- Novogratz Brands Dogecoin a 'Joke,' Tells Mark Cuban to Steer Clear
- Crypto ATM Provider CoinFlip Adds Dogecoin, 'Validating Its Legitimacy'
- Are GameStop-Style Surges In Crypto Any Different From Old Pumps & Dumps?
---