Weiss Crypto Ratings Downgrades Litecoin & Cardano, Ups Monero
In its most recent move, Weiss Ratings, the financial ratings agency, downgraded Litecoin and Cardano , while Monero was upgraded.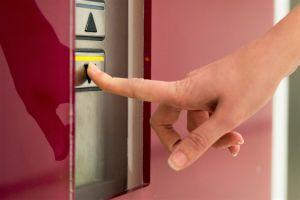 The ratings of both Litecoin and Cardano went down from "C+" to "C". Litecoin's risk/reward grade remains "D", both of those aspects rated as "weak," while its technology/adoption grade is "B+", with the former rated as "fair" and the latter as "excellent." Cardano has a "D-" in risk and reward, both rated "weak," but it has "B+" in technology and adoption, rated "excellent" and "good," respectively.
As a matter of fact, whereas the last time, LTC and ADA were sitting at the 4th and 5th spot respectively, both of these coins have dropped in the ranking. BTC and ETH lead the list with their B- grades, followed by four coins with a C+ grade.
One of these is Monero, which has been upgraded from "C" to "C+". Its risk and reward have been rated "weak" and given a grade of "D+". Technology and adoption grade is "B", with both rated "good".
Top 10 coins by their rating: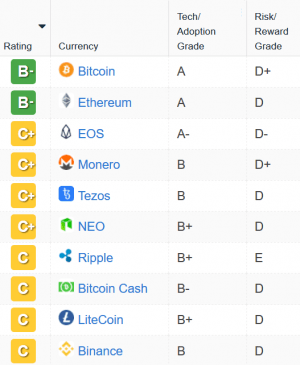 Weiss Ratings gives cryptocurrencies A to F grades, while a plus or minus sign indicates the upper third or lower third of a grade range, respectively. The agency advises to "bear in mind that the Weiss Crypto Ratings reflect not only long-term, relatively stable factors such as technology and adoption, but also short-term, volatile factors such as investment risk and reward. Therefore, they can change with some frequency".
---