Watch Microsoft CEO Showcasing Metaverse Use-cases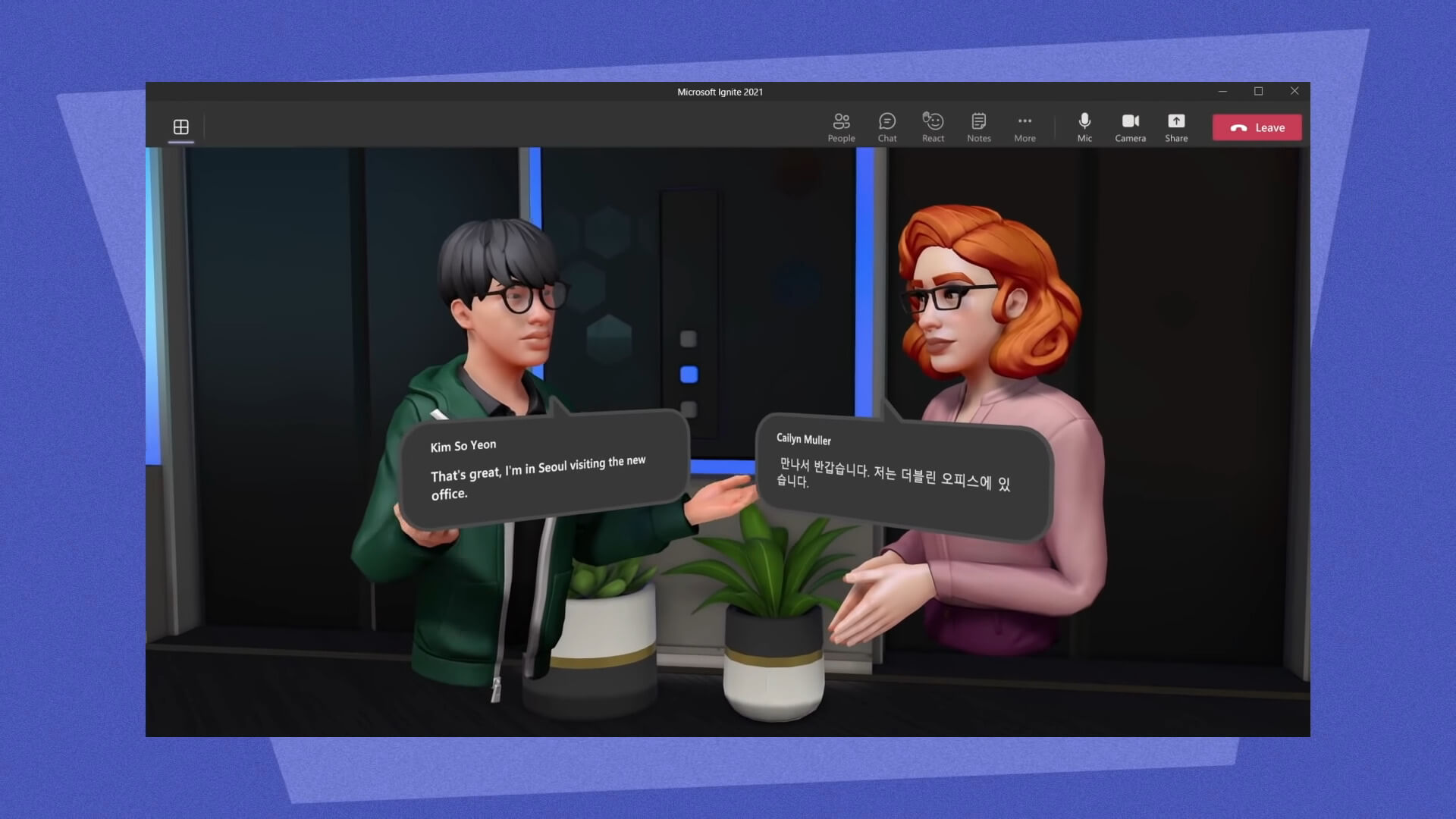 America's biggest tech titans are set to go head-to-head with "metaverse"-themed innovations. Fresh from re-naming itself Meta, the company formerly known as Facebook has committed itself to metaverse-themed innovation. And it looks like it now has competition from the IT heavyweight Microsoft, which has laid out its own meta-plans.
Following reports of its metaverse plans earlier this week, Satya Nadella, the Chairman and CEO of Microsoft, said in a video posted to Twitter that the firm was "creating an entirely new platform layer, which is the metaverse."
He spoke of the metaverse as a way to "embed computing into the real world and the real world into computing."
In the video, Nadella showcased a number of potential metaverse use-cases for use in the world of business and industry, including AR (augmented reality) and VR (virtual reality) factory floor and conferencing solutions, including the new Mesh feature of the Microsoft Teams app.
He claimed this would allow participants to have a "shared, immersive experience" in Teams, with animated avatars. The firm and partner Accenture claimed to have held "more than 100 team gatherings" using the interface. They also claimed to have "onboarded" 100,000 people a year with avatar-powered HR solutions.
They claimed that new hires were able to "meet many more people and grow their professional networks much faster.
And they added that the Mesh solution could be integrated with Microsoft's 365 suite for collaboration and "whiteboarding."
Some responded with skepticism on Twitter, with users musing as to what big tech firms believe they are talking about when they refer to the "metaverse."
There were more doubts from the ex-Google CEO Eric Schmidt, who, per CNBC, said of Meta's plans:
"I look forward to excellent innovation in the metaverse. I've been waiting for about thirty years. [...] As to whether Facebook will build that – I don't know."
Indeed, some might suggest that what many futurists, crypto, and gaming enthusiasts speak about when they refer to the metaverse is far removed from what the tech giants have spoken about thus far – which has mainly focused on AR and VR-powered IT solutions.
Firms that will feel they are more deeply entrenched in the metaverse, such as game-makers like Sky Mavis (the developer of Axie Infinity) and Pixowl/Animoca Brands (the firms behind The Sandbox) could be questioning how exactly Microsoft and Meta's plans align with their own visions of the space.
Both Axie Infitinty and The Sandbox make use of in-game currencies that can be traded on a number of crypto exchanges, and while Meta's media releases on the metaverse make very brief and unspecific mention of "crypto" developments, the firm made no mention of if or how it might seek to integrate its own Diem stablecoin with its metaverse plans.
Regardless, metaverse-related tokens have continued to rise upward as more firms clamber aboard the bandwagon – including the sportswear giant Nike.
___
Another video about the metaverse from Microsoft:
___
Learn more:
- Should We Let Facebook/Meta Rule The Metaverse Too?
- Metaverse, NFTs and Gaming Token Prices Soar as Facebook Goes Meta
- Investing in the Metaverse: 4 Ways to Invest in Virtual Future
---