Visa Boss Wants Company 'in the Middle' of Crypto as Cash 'Declines'
The Visa CEO Alfred Kelly says that his company is set to embrace bitcoin (BTC)-related business in earnest, and claims that partnerships in both the crypto and stablecoin sectors are already in the pipelines – while adding his voice to claims that cash is in decline.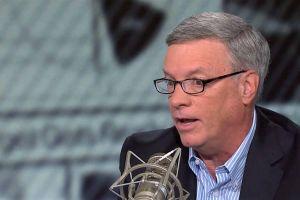 Speaking on a Fortune podcast, Kelly claimed that the coronavirus pandemic had hit cash hard, stating,
"Cash and cheques will be with us for some time, but I do think their usage will decline at an accelerated rate because of the pandemic."
He stated that it was important that Visa was "in the middle" of the crypto industry, even if the path forward for coins like BTC was still not exactly clear.
Once again, he sought to draw a line between what he termed "digital currencies" backed by fiats including the dollar – likely a reference to stablecoins – and "more speculative assets," cryptoassets such as BTC.
And once more, doubling down on similar sentiments expressed in January, he called the coin "digital gold," and outlined Visa's BTC-related plans, explaining,
"We're trying to [...] enable the purchase of bitcoin on Visa credentials. And working with some bitcoin wallets, [we will] allow bitcoin to be translated into a fiat currency."
This, he added, would allow BTC to "immediately be able to be used at any of the 70 million places around the world where Visa is accepted."
In the stablecoins field, meanwhile, Kelly said that Visa was currently working with "about 35 different players."
He stated that fiat-pegged tokens have "a strong potential" to "become a new payment vehicle," and act as an "accelerant" in "emerging markets around the world." He said,
"These are currencies that are fiat-backed, but we're allowing this translation [...] into a fiat currency and in a wallet where there's a Visa card. And again that Visa card can be used with the translated digital currency over to the fiat currency to [make purchases]."
But when pushed, he refused to make any bold predictions about the fate of crypto. He stated that he could not forecast whether crypto would "take off" in the mainstream, adding,
"Are we going to say about [crypto] five years that it was a fad, or is it going to become extremely mainstream? I'm not smart enough to know. But what I am smart enough to do is to make sure that our company is in the middle of it today."
____
Learn more:
- Visa Wants to Work with Exchanges, Wallets on 'Digital Gold' Bitcoin
- Crypto Opens Up PayPal, Square, Visa To New Revenue Streams - Fitch
- Visa Develops Offline Payment System that Could Aid CBDC Rollouts
- Visa Makes Stablecoin Push With Circle's USDC
- Visa Mulls Interoperation With Blockchain as It Evolves Into 'Network of Networks'
- Visa to Remain 'Agnostic' On Crypto, Will Support What Clients' Demand
---