Venezuela Unveils State-run Bitcoin, Litecoin, Dash, and Petro Exchange
The Venezuelan government has doubled down on its pro-crypto stance by launching a crypto exchange – with support for Caracas' petro (PTR) token as well as bitcoin (BTC), litecoin (LTC) and dash (DASH) pairings with the fiat bolivar.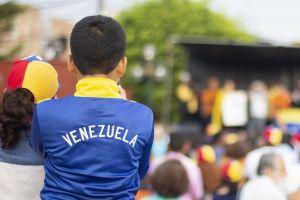 In an official announcement from the National Superintendency of Crypto Assets and Related Activities (Sunacrip), the Venezuelan crypto regulator, posted on the government's state-run media portal, the platform will be named the Venezuela Exchange (VEX).
Sunacrip added that VEX would make use of "P2P technology," and would also be accessible through and linked to the government-issued crypto wallet app PetroApp.
Sunacrip wrote,
"This digital platform will let users carry out transactions in the [crypto] exchange market."
The move is the latest in a flurry of activity from Sunacrip, which has also recently announced it would be making major upgrades to its Patria crypto remittance platform, with support offered for BTC and LTC wallets.
Sunacrip added that it would also be revamping its own website with features including bitcoin and altcoin price tickers and links to the Petro Calculator, a government-approved application that allows citizens to make real-time crypto-crypto, crypto-fiat, and fiat-crypto price calculations.
Sunacrip's head Joselit Ramírez is one the chief architects of President Nicolás Maduro's self-styled "cryptonomics" crypto-powered economic strategy. As reported in June, America has slapped a USD 5m bounty on the head of Ramírez – accusing him of "having deep political, social and economic ties to multiple alleged narcotics kingpins."
Meanwhile, as reported this week, crypto wallet provider Xapo, owned by Coinbase, is the latest international venture to exit Venezuela. The decision comes hot on the heels of the recent exit of Paxful – a peer-to-peer crypto trading platform – as Washington continues to ramp up sanctions on Caracas. Also, in September, reports from Venezuela indicated that the government has blocked the United States-based major crypto exchange platform Coinbase. However, peer-to-peer crypto marketplace LocalBitcoins said it has "no plans" to leave Venezuela.
____
Learn more:
Maduro to Allow Use of 'All Global Cryptos' in International Trade Deals
Bitcoin Mining Legalized in Venezuela, Miners Must Join 'National Pool'
Three Reasons Why Valiu Picked Bitcoin Over Stablecoins in Venezuela
---