US Digital Asset Bill 'Fairly Measured' But Raises Civil Rights Concerns - Attorney
The 'Digital Asset Market Structure and Investor Protection Act,' introduced by US Representative Don Beyer, is "unsurprising and fairly measured," but in some key places, "its overbreadth or ambiguities raise civil rights and other issues," according to Gabriel Shapiro, attorney at law firm Belcher, Smolen & Van Loo.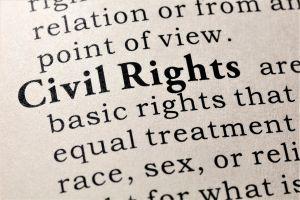 Beyer introduced the bill on Wednesday, saying that the US should provide a legal and regulatory environment that promotes innovation and growth in the digital asset sector, but should also update laws to give digital asset holders and investors basic protections. The full text of the bill is available here.
Meanwhile, in a Twitter thread, Shapiro shared a list of what's "good," "bad," and "ugly" in this proposal.
Among the good aspects of the proposed act, the attorney says that:
the definitions/drafting are non-circular and reasonably technologically accurate, unlike many other blockchain legislation;
there is a reasonable approach to securities laws, defining a token as a security, and desecuritization;
it codifies what 'actual delivery' means under the Commodity Exchange Act (CEA) and includes delivery through private keys;
it tries to encourage market transparency by requiring 'digital asset repositories' that aggregate off-chain transactions to be registered with the Commodity Futures Trading Commission (CFTC) and publicly file off-chain transaction data;
it authorizes the creation of 'digital versions of Federal reserve notes' on a distributed ledger with legal tender status and without "weird" surveillance requirements.
As for the bad, however, Shapiro finds that:
the bill empowers the Securities and Exchange Commission (SEC) and the CFTC to classify the top 25 currently trading tokens as either securities or commodities, basically in their sole discretion and with no prescribed due process in case they get the make a mistake in their legal analysis;
though it allows 3-year grace period prior to desecuritization, it doesn't "solve the 'chicken/egg' problem" regarding sufficient decentralization because it only suspends registration requirements not trading ones;
descuritization only happens once the SEC determines not to deny the desecuritization certificate, and there is no time limit for them to make that determination.
And there's 'the ugly' too. Per Shapiro, the bill requires the Financial Crimes Enforcement Network (FinCEN) to try to ban anonymizing services and privacy coins, such as monero (XMR).
Additionally, it "has blanket, probably totally unenforceable and possibly unconstitutional rule that "no PERSON may issue, USE or PERMIT TO BE USED a digital asset fiat-based stablecoin that is not approved by the Secretary of the Treasury" [and] EVERY token that is "tied, pegged to, or collateralized substantially with" *ANY* 'fiat currency(ies)' would be illegal unless approved by Dept of Treasury."
Shapiro's proposal is to "ditch the stablecoin part of the bill and focus on regulating stablecoins that are backed by securities."
Also, Per Maya Zehavi, a blockchain-focused entrepreneur and Founding Board Member of the Israeli Blockchain Industry Forum, this is the first time a bill shows blockchain legally serving the function of a centralized trade repository function.
However, it also essentially deems crypto derivatives illegal if they're not registered, meaning that all decentralized finance (DeFi) protocols will need to seek a license for a swap data repository and maintain apt risk management procedures, which Zehavi described as "super vague."
____
Learn more:
- Regulators Must Make Sea Change on Crypto, and IMF Is Ready To Engage
- US Tax Bill Seeking USD 28B From Crypto Clears 1st Test, Amid Strong Criticism
- Signs of a Crypto Regulatory Climbdown from South Korea's Ruling Party
- Senator Elizabeth Warren Keeps Crypto FUD Fighters Busy Again
- 'Facts' That We 'Know' About Crypto are 'Wrong' - Senate Hearing Witness
- Crypto Exchange Self-Regulation Kicks In as Regulators Start to Kick
- EU-backed Fund Teases 'Digital Asset' Investment Drive in a Surprise Move
- European Commission Clarifies What It Means By 'Anonymous Crypto Wallets'
---