Ukrainian Central Bank Wants to Issue Digital Fiat
Ukraine's central bank National Bank of Ukraine, says it plans to launch a digital fiat based on its hryvnia currency.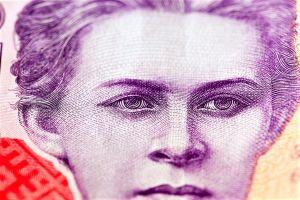 The bank says it wants to reduce the amount of cash in circulation, and is looking for digital solutions.
Media outlet Vesti quoted a National Bank spokesperson as saying, "We are studying ways in which an electronic hryvnia could potentially contribute to an increase in the number of non-cash settlements." The bank states that the "e-hryvnia" would be pegged to the conventional national currency on a 1:1 ratio, so the fiat's release "would not bring about a spike in inflation."
However, the bank said its plans were yet to be finalized, and that it would only make a firm decision "after conducting a detailed analysis."
UAH/USD rate chart: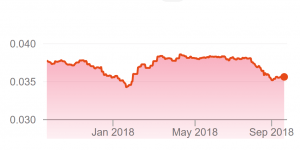 The country's financial authorities have taken a proactive stance to cryptocurrency and blockchain technology-related matters, with the central bank leading the way. Its deputy head Oleg Chury is a known advocate, and earlier this year told reporters Ukraine was "on the verge" of granting cryptocurrencies official legal recognition.
A bill proposing tax regulations on cryptocurrency trading earnings (with proposed rates of 5% for individuals and 18% for corporations) was put before the country's parliament, the Verkhovna Rada, earlier this month.
Meanwhile, Timur Khromaev, the chairman of Ukraine's National Securities and Stock Market Commission, has been pushing for the state to recognize cryptocurrencies as legal tender, with a view to putting forward a draft bill.
Last year, Ukraine signed a blockchain technology-related deal with Bitfury, a blockchain technology company, which will see the firm develop blockchain use in a range of public sector industries. At the time, Bitfury's CEO called the deal "probably the largest of its kind anywhere."
The country's government has also taken a proactive stance on cryptocurrency mining – and this summer announced that it would not look to regulate the industry.
Earlier this week, Shakhtar Donetsk, one of Ukraine's most successful football teams, said it was prepared to offer support to startups pursuing the use of cryptocurrencies in sport.
---