Ukraine Wants to Bolster its Budget with Nuclear-powered Crypto Mining
The Ukrainian energy ministry is in advanced talks with a domestic crypto mining firm named Hotmine over a proposed deal to allow the company to build mining centers at more of the nation's nuclear power plants.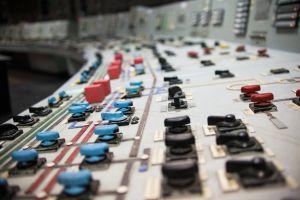 As reported late last month, the ministry, in conjunction with NAEC Energoatom – the state-run nuclear energy firm that manages Ukraine's four active nuclear power stations – has agreed to allow a constructor to build a mining center at the site of its Rivne-based station.
But in a Facebook post, the ministry looks set to go a step further, and wants to involve a local business in its plans going forward.
The ministry stated that talks are ongoing, but that these could eventually see construction green-lighted on what it called a "decentralized digital energy station," that would be able to make use of power from nuclear power plants and "use the electricity, in particular, for the mining of cryptocurrency."
Energoatom has been wasting no time with its plans to let miners convert hundreds of MW worth of surplus power into tokens, and already has a deal in place with the mining heavyweight BitFury, which is preparing to move its miners into the new Rivne mining center in summer next year.
And last year, the government approved plans to push ahead with a pilot for crypto mining incentives at the Zaporizhzhia Nuclear Power Station, the largest nuclear power station in Europe.
Ievgen Vladimirov, the energy minister, stated,
"A sustainable load on nuclear power units could also bring additional profits for the state-run Energoatom and give it the opportunity to work with a business that will also pay taxes to boost the budget."
Hotmine made headlines in Ukraine back in 2016, when it unveiled a home-use mining rig that also doubles as a space heater.
Meanwhile, a report claims that a crypto firm could become the main shirt sponsor of Ukraine's biggest and most famous football club – FC Dynamo Kyiv. The team is currently without a main shirt sponsor.
Depo.Sector claimed that Moonwalk, a blockchain and crypto firm that has already teamed up with the club on a the launch of a Dynamo-themed crypto token, could be one of the suitors, along with a number of major domestic banks, adding that a final decision would be announced later in the week.
___
Learn more:
Ethereum's Upgrade Runs Into an Obstacle as Some Miners Try To Stop It
Associated Gas Pilot Could Lead to Huge Boon for Russian Bitcoin Miners
Bitcoin Mining in 2021: Growth, Consolidation, Renewables, and Regulation
Power-starved Abkhazians Face Internet Restrictions in Crypto Mining Crisis
---