UK Taxman Gears up for Assault on Crypto-holding Tax Evaders, Say Accountants
A British chartered accountancy company says that UK tax authorities will quiz suspected tax evaders on their crypto holdings – to determine if individuals are seeking to avoid paying tax by making crypto purchases.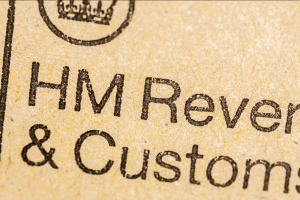 In a press release shared with Cryptonews.com, the accountancy, UHY Hacker Young, said it had evidence Her Majesty's Revenue and Customs (HMRC) was preparing to add demands for information on crypto holdings in an updated statement of assets declaration it intends to send to suspected tax evaders.
The company said it believed that HMRC "suspects that an increasing amount of hidden wealth is slipping through its fingers thanks to the rise of cryptocurrencies and other unsanctioned money transfer systems" – and is determined to "fight back."
The firm's director, David Jones, stated that "criminal proceeds flow through relatively mainstream assets like bitcoin (BTC) at a rate that some find alarming."
He added that "cybercriminals overseas" take "virtually all of their ransom payments in bitcoin" in a bid to "avoid detection."
And the UK taxman appears to have stepped up his monitoring game, Jones suggested, adding,
"While criminals can still choose to not declare these assets, doing so gives HMRC another opportunity to bring criminal charges against them if their forensic work finds a hidden bitcoin wallet. […] A defense of ignorance of the law in this booming sector will no longer wash with the taxman."
A UK-based tax lawyer told Cryptonews.com, under the condition of anonymity, that the news "if true," sounded like a "logical progression" for HMRC, which has become "increasingly" aware of crypto-related matters.
However, a spokesman for HMRC told City AM that a statement of assets form requires complete accounting of all of a taxpayer's assets and it has always included cryptocurrency. New forms, they explained, simply list 'crypto assets' as an example of an asset that should be declared.
Earlier this year, HMRC requested that it be issued with blockchain analysis tools to help it hunt tax dodgers, and last month published a new cryptoassets manual for UK residents.
____
Learn more:
- Take My Fiat but Don't Sell My Crypto, Plead Millionaires after Tax Bust
- 'Guys, File Your Crypto Taxes, the IRS is Coming'
- Collect Taxes More Effectively to Avoid 'Debt Trap' Chaos, Warns IMF
- Biden 'Tax Plans' Speculations Spook Crypto Speculators
- Crypto and Tax in 2021: Be Ready to Pay More
___
(Updated on April 30, 09:02 UTC with a comment from HMRC.)
---