Toyota and Securitize Say They Have Developed a Blockchain ID Platform
Automaker Toyota appears keen to expand the scope of its blockchain operations – with a new personal ID and vehicle ID platform now fully tested and potentially ready for rollout.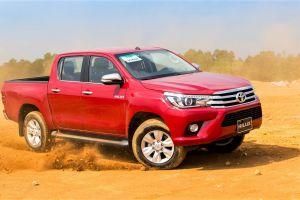 In April last year, the Toyota Group, which also comprises financial services and R&D ventures, launched a cross-group Toyota Blockchain Lab.
In a press release, Tokyo-based blockchain startup BUIDL, an affiliate of American security token platform Securitize, stated that it had successfully completed testing on the new platform – in conjunction with the aforementioned Toyota Blockchain Lab.
The startup, which is owned by security token platform Securitize, says the personal ID platform could be used by corporate entities such as the Toyota Group itself to manage points and employee benefits, as well as digital certificate issuance.
The vehicle ID platform, meanwhile, could be used to manage vehicle registration, maintenance records, ownership records and more.
Japanese financial giant SBI Holdings – now a major player in the crypto world – made an undisclosed "seven-figure" investment in Securitize in November last year, a month before the latter acquired BUIDL.
BUIDL was established in 2018, and says that it "supports several security token projects across Japan, having consistently grown its revenues and commanded a large market share since inception," per a press release previously shared with Cryptonews.com.
Toyota, meanwhile, has shown a significant willingness to pursue blockchain-related business models. The company has previously stated that its use of blockchain technology in fraud-reducing digital ad-buying tools has seen it increase its website traffic by 21%.
___
Learn more: Chinese City Named as Digital Yuan Testbed Launches Blockchain ID
---